Disclosure: Some of the links below are affiliate links, meaning, at no additional cost to you I will earn a commission if you click through and purchase.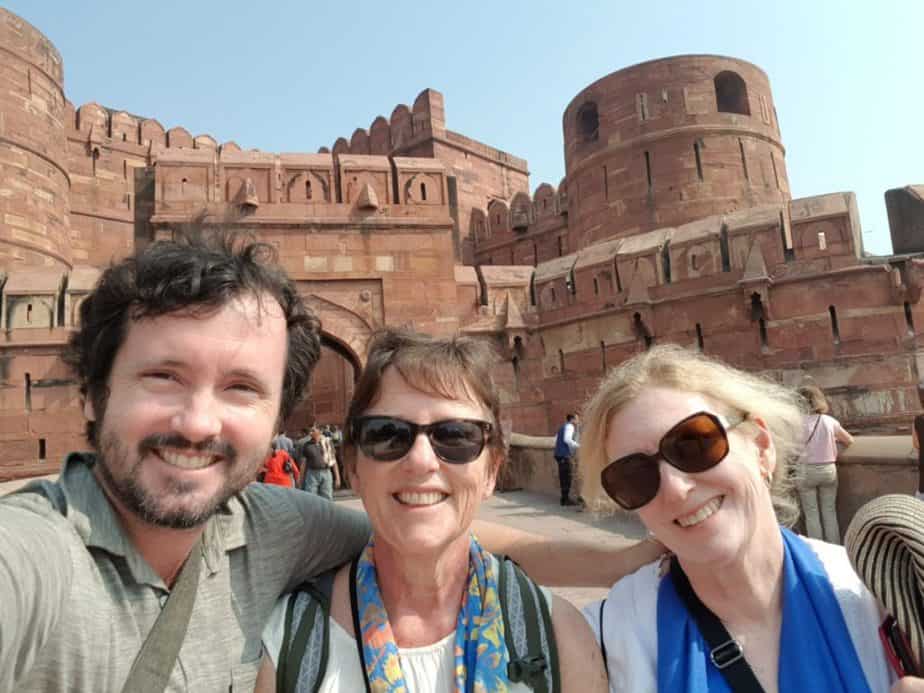 If you're planning a trip to India, it's VERY helpful to plan your budget ahead of time. When I was planning a recent trip, I had booked the big expenses like flights and hotels, but I wanted to know about how much money I would spend…
What's a two-week travel budget for travel in India? Budget travelers will spend $20-50 a day. Mid-range travelers will spend $50-150 a day. Luxury travelers will spend +$150 a day.
Of course, it will vary based on where you visit and what you do. My family and I took a fairly typical two-week trip with a mid-range budget. Then, I calculated all my expenses, broke them down into categories, and averaged each one per day. You can see all the expense here and download a travel budget spreadsheet template on Google Sheets.
| | |
| --- | --- |
| Total Budget | $1,250.00 |
| Total Expenses | $986.08 |
| Difference | $263.92 |
| How many nights is your trip? | 15 |
| | | |
| --- | --- | --- |
| Categories | % Of Total Budget | Total $ Spent |
| Preparation (Visa, Travel Insurance) | 9.07% | $103.00 |
| Lodging | 28.99% | $329.12 |
| Flights | 10.49% | $119.04*** |
| Transportation | 27.13% | $307.93 |
| Food | 13.21% | $149.96 |
| Entertainment | 8.06% | $91.50 |
| Other (Shopping, Gifts) | 3.05% | $34.59 |
***Domestic flights in India only
| | |
| --- | --- |
| Categories | Average Amount Spent Per Day |
| Total | $65.74 |
| Lodging | $21.94 |
| Transportation | $10.59 |
| Food | $10.00 |
| Entertainment | $6.10 |
| Other (Shopping, Gifts) | $2.31 |
We were NOT budget travelers, and splurged on private drivers, tour guides, and even a 5-star hotel in Kochi. I spent $986 for two weeks or $65 a day, including visas and travel insurance (not including flight to India). We spent $25 a day for 3-to-5-star hotels with $11 a day spent on food.
Let's take a look at some travel budgets for budget, mid-range and luxury travelers.
Overview of Two-Week Travel Budgets: Budget, Mid-Range, & Luxury Travels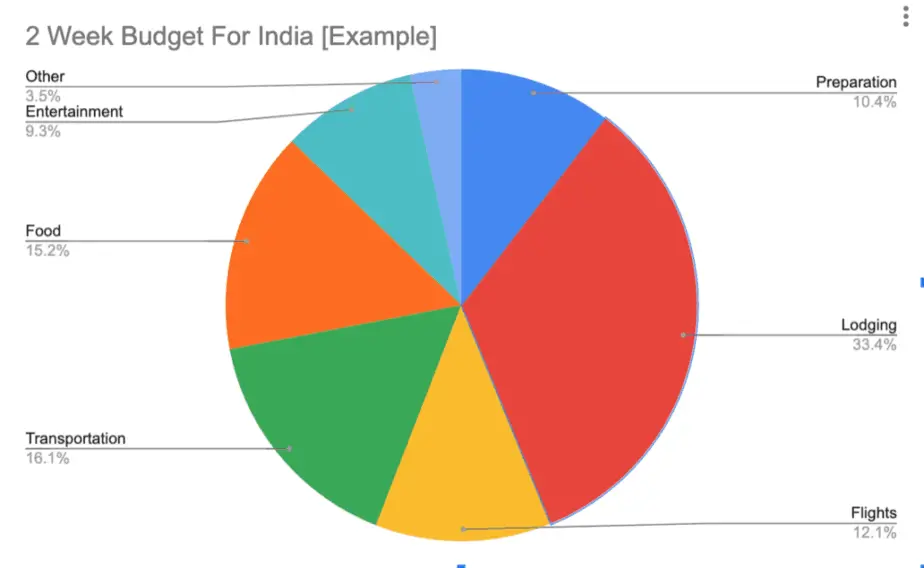 You could travel in India for as little as $20 a day, or spend hundreds or thousands if you wanted to stay in palaces and live like a king.
To plan your budget, I created a fill-in-the-blank spreadsheet template for you. Plugin your budget, then your costs and you can estimate how much you can spend on important categories like: Food, Transportation, Entertainment, and Shopping.
Budget Travelers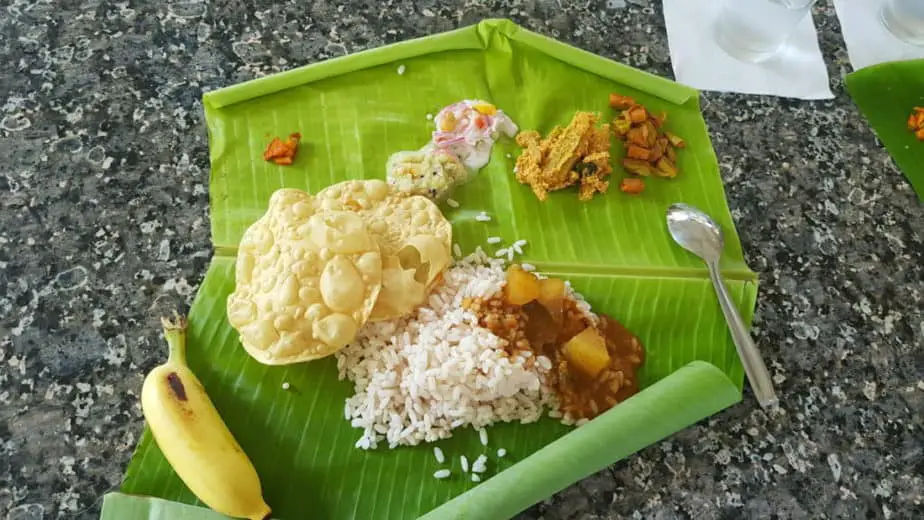 Hostels & Hotels: $2-7 a day. You can spend as little as $2 for a night in a mixed dorm room at a hostel, or for a very basic guesthouse. This means no AC and a shared bathroom.
Transportation: Buses and trains are your best option. A 4-hour bus can be as little as $3-5. While an 8-hour overnight train in a sleeper class will be around $15-20. You'd want to minimize using taxis and try to split rickshaws or Ubers with other travelers.
Food: $3-15 a day. You can eat healthy safe food like masala dosas in South India. The fruit is cheap on the street. I recommend not going TOO CHEAP on food, because you risk getting sick which could ruin a two-week trip. For a dollar or two more, go to better places with other tourists.
Entertainment: You can find a lot of free or low-cost activities and things to do. If you're staying at or near a hostel, you can usually find activities for budget travelers.
Mid-Range Travelers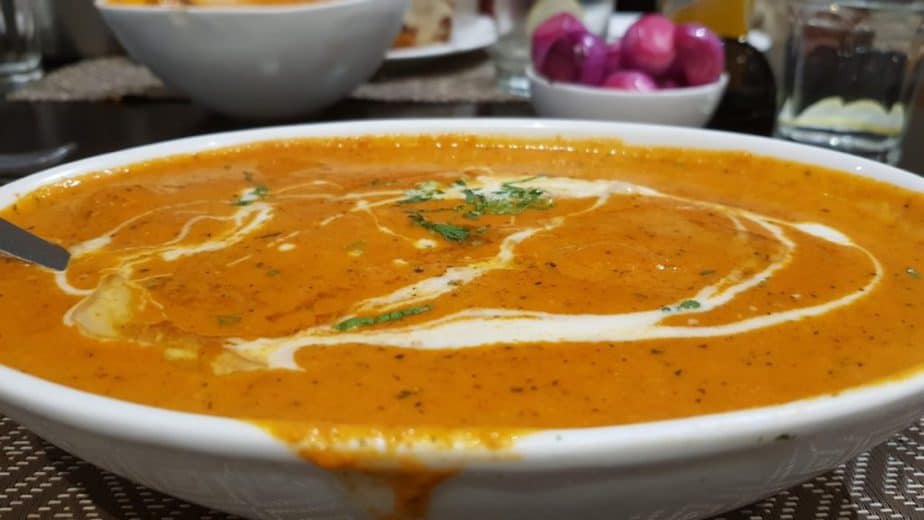 For a few extra dollars, you can get a LOT more in a hotel or for a meal.
Hotels & Guesthouses: $7-40 a day. You can find very clean nice simple guesthouses for $7 in major cities and in decent locations. If you spend $10 more, then you can probably have AC as well.
Transportation: It can cost $50 a day for a private driver, and while you don't need this every day, it can be helpful in places like Agra which have numerous tourist spots that you can see in one day. You can also get around quite comfortably in Ubers or Meru Cabs, as well as rickshaws. You'll still want to take some overnight sleeper trains and domestic flights are usually less than $100 one-way.
Food: $15-30 a day. You can get delicious meals at nice restaurants for $10. If you get breakfast included in your hotel and have simple lunches you can eat very well in India.
Entertainment: You could hire a tour guide for a day like in Agra with the Taj Mahal, Agra Fort and Fatehpur Sikri. Or a more obscure place like Khajuraho's Karma Sutra Temples. The nicer hotels and restaurants you are going to might have music or dancing included so costs won't be too much unless you seek out specific experiences. Tours like Kerala's Backwaters would be one of the more costly tours.
Shopping: India can be a shopper's paradise if you like bargain hunting and don't mind negotiating. You can find great tailored clothing, cashmere scarves, spices, and much more.
Luxury Travelers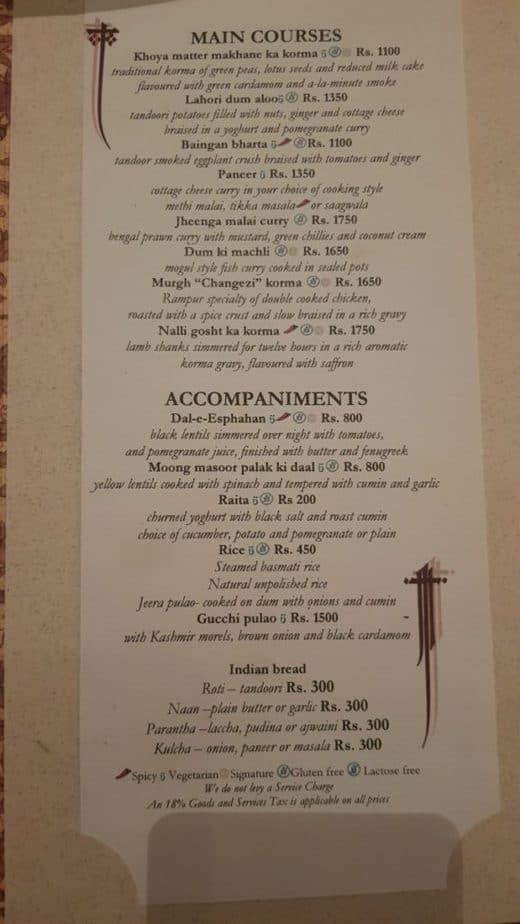 If you want to live it up, you can spend thousands of dollars on a train trip with your own cabin and butler, or hundreds for a hotel room with views of the Taj Mahal from your room.
Hotels: +$40 a day. The Oberoi Amarvilas sits near the Taj Mahal and has views from each room and will cost at least $300 a night. We spent $40 per person for a 5-star hotel in Kochi which was very comfortable with a pool, two nice restaurants on-site, and very friendly service.
Transportation: $100 a day. You'd have a nice SUV or sedan, with bottle waters and snacks usually, plus a driver who can speak decent English.
Food: $30-200. Most of your meals can be less than $20, even at very nice restaurants. In Bangalore, I paid $10 for one of the best steaks I've ever had. But we did spend $150 (for 3-people) for a delicious meal at the Oberoi Amarvilas hotel.
Entertainment: You can hire the best private tour guides, as well as find concerts, festivals, hot air balloon rides, private Bollywood film screenings and much more.
Shopping: India is a great place to buy cashmere, saffron, blue pottery in Rajashtan, Mysore silk and more.
Most Common Two-Week Itinerary: The Golden Triangle
Most people with two weeks or less in India, will explore what is called "The Golden Triangle" or Delhi, Agra, and Jaipur.
Delhi
Delhi was once the capital of India and in many ways is still the center of the heart of India. There is so much to see from the historic Red Fort to the towering Jama Masjid to the always Instagram-worthy Humayun's Tomb.
Chandni Chowk is one of the most historic and bustling markets in the world. You can walk through the tiny lanes in Old Delhi and see crumbling buildings, and then experience some nightlife and fine restaurants as well.
Agra
Agra has one of the most beautiful buildings in the world, the ever-popular Taj Mahal. It's only a 4-5 hour drive from Delhi, which you can find a taxi or Uber for. You could also take a train or bus. Aside from the Taj Mahal, you can find the Agra Fort with it's red sandstone walls and the abandoned palace Fatehpur Sikri.
We stayed in a 3-star hotel the Atulyaa Taj which was within walking distance of the Taj Mahal. It also had a rooftop pool (which was freezing), views of the Taj from the roof, and was $11 for a room each night (split three ways). The Oberoi Amervilas' Esphahan Restaurant had delicious 12-hour roasted lamb shanks and we spent $50 a person there. Pinch of Spice has delicious Indian food that is ~1000 rupees a person. Ask them for NO SPICE, unless you have tough taste buds!
Jaipur
Jaipur is in Rajasthan known as "The Land of the Kings." You can visit the Amber Palace and Hawa Mahal are beautiful historic relics. I want to meet and have my photograph taken by one of the last box camera street photographers in the world. You can also take a ride on an elephant (although the treatment of the elephants is in question).
A Two-Week Itinerary for India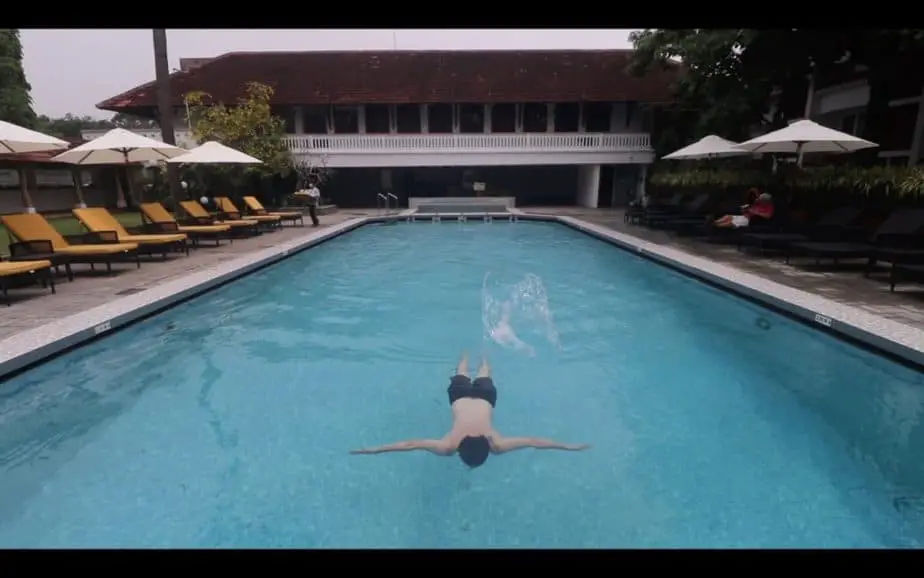 I was traveling with my mom and aunt, who had picked out some of the most popular spots to visit like Varanasi and the Taj Mahal. We also went off the beaten path to the erotic temples of Khajuraho and the jasmine fields in Madurai.
We had spent a week in Tamil Nadu where I live and then flew to Delhi to start our tour.
Here was our trip plan:
Day 1: Fly to Delhi then take a taxi to Agra.
Day 2: Agra – See the Taj Mahal, Agra Fort, and Fatehpur Sikri
Day 3: Agra – Day Off
Day 4: Spend the day in Agra, then take a sleeper train to Khajuraho
Day 5: Khajuraho – View the Erotic Temples
Day 6: Khajuraho – Go back to the Erotic Temples so I could take photos
Day 7: Spend the day in Khajuraho, then take a sleeper train to Varanasi
Day 8: Varanasi – Arrive at our hotel on the Ganges and go to burning ghats, then Ganga Aarti at sunset
Day 9: Varanasi – Go on a sunrise boat ride with tour guide
Day 10: Varanasi – Go shopping and walking on the narrow lanes
Day 11: Take a flight from Varanasi to Cochin in Kerala. Arrive late.
Day 12: Cochin – Spend the day by the pool at the beautiful Casino Hotel
Day 13: Cochin – Go to Kerala's Backwaters
Day 14: Take a taxi from Cochin to Thekkady – Tour at the Spice Plantation and Periyar Tiger Sanctuary. Then stay at Aranya Nivas Hotel in the Periyar Tiger Sanctuary.
Day 15: Take a taxi from Thekkady to Madurai.
Day 16: Take a taxi from Madurai to Tiruvannamalai.
Alternate Itineraries and Destinations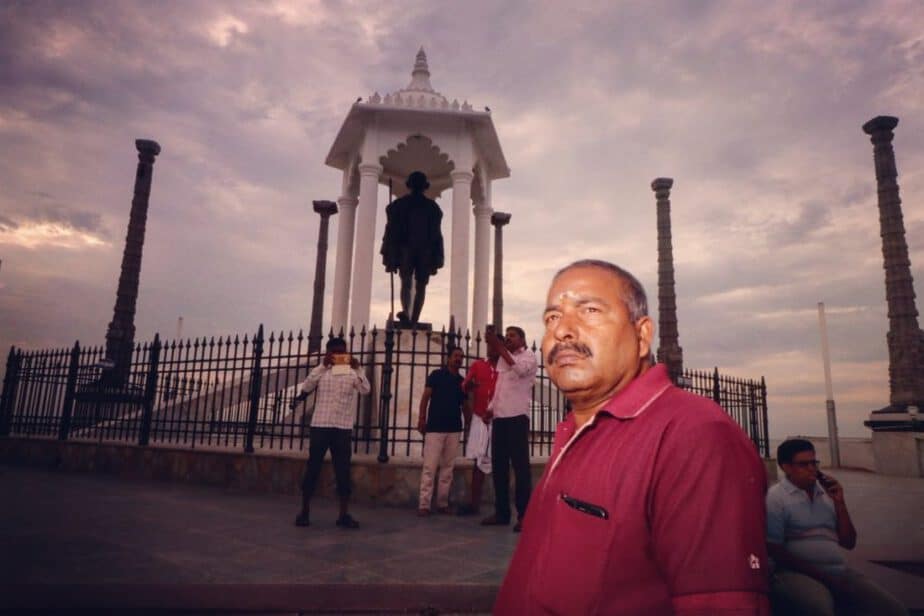 Rajasthan:
I would have liked to see the deserts and ride on a camel. I would have liked to go the Ranthambore National Park which is one of the best places in India to photograph a tiger.
Goa:
Goa is beautiful and has a lot for tourists to do. I'd love to spend time on Arambol Beach and meet other digital nomads. Be fun to work at a coworking space for months as well!
Pondicherry:
In South India, Pondicherry or Puducherry was once colonized by the French, and you can still find French cuisine, especially crepes. There are some nice beaches and decent shopping in a quaint city.
Not far away is the experimental community of Auroville, which is also a unique place to visit. They have a golden dome in the center of their community and plenty of nice restaurants and coffee.
Mahabalipuram:
In South India, Mahabalipuram is a UNESCO site and not far from Chennai. You can find ruins from the 7th and 8th centuries that were built by the Pallava dynasty.
Tips To Save Money in Your Budget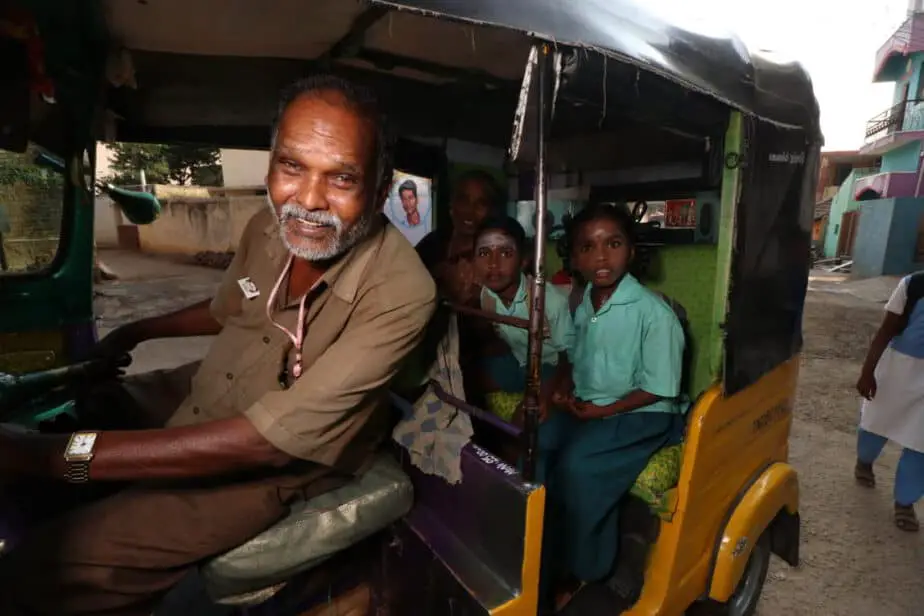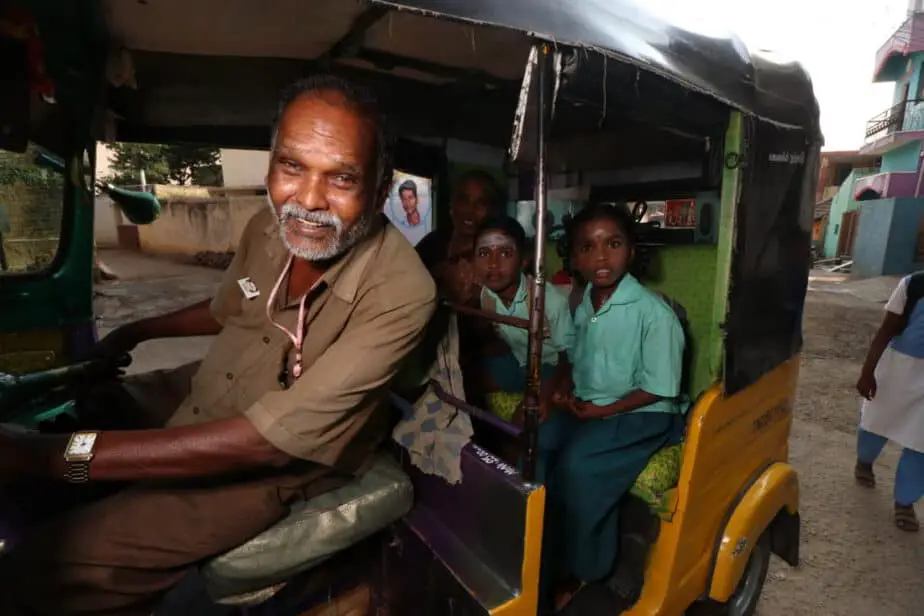 Do NOT Upgrade To Get a TV in Your Hotel Room: You can save money by getting standard rooms that are clean and spacious. Upgrading to get a TV just means you will have a lot of Indian channels to watch.
Share Taxis: We spent ~17 hours in taxis which would have added $150 to my bill if I was a solo traveler.
Take buses: Taxis can be $50 for a 4-hour trip, whereas a bus will be $4-$5. If you have the time and don't mind the inconvenience, it's a much more inexpensive way to travel.
Book your train tickets in advance: We booked our train tickets 2 weeks in advance when we should have booked them at least a month in advance. This meant we had fewer options for train tickets.
Buy World Nomads insurance: The average price for basic travel insurance is $100 a month. World Nomads is easier to use, covers more adventurous activities, and you can renew while you are traveling all for much less than $100 a month.
Skip trip cancellation insurance: If you don't need trip cancellation insurance (which World Nomads offers as a part of their packages), you can save even more money by going with SafetyWing. You can get a quote here in minutes (affiliate link).
Learn to negotiate: Every price is negotiable in India and if you negotiate well you can get very fair prices. I was able to get us better rates on rickshaw rides, money exchange rates, shopping in the markets, and even avoiding credit card fees.
Use Uber or Meru: Meru is the Uber of India, or at least it used to be before Uber became the Uber of India 🙂 They both have fixed rates and better prices than you can find from rickshaw and taxi drivers. You can find them in most big cities like Agra and Delhi.
Do NOT give money to random people: A nice enough guy came up to us at the burning ghats in Varanasi and just started telling us about them – the type of wood used for the fires, how they embalm people, why Hindus do this, etc. He invited then gave my mom and aunt a tour before asking for a "donation" to his "organization" to help poor people get a cremation. The next day our official tour guide told us that there is no such thing as the organization he mentioned and we had just given our money to a "drug addict," haha. He was convincing though so just be cautious about giving your money to people. The poverty in India is in your face and heart-breaking, so it makes sense why you might be inspired to give, who doesn't want to help? BUT there are official charities you can give your money to where it will definitely go to a good cause.
Quick Note about how I Handle Sending and Receiving Money from India:
One way I handle transferring money internationally is by using Wise, formerly Transferwise since they have the lowest fees that I'm aware of and it's super easy to do with just my email address. I've had friends reimburse me in just a minute and saved thousands with recurring payments from US clients.
If you are looking to send money abroad, it's a great tool — much cheaper than using your local bank. You can also get your own local bank account details in Europe, UK, US, Australia and New Zealand with the Wise Borderless account.
Also, Indians can now transfer money in rupees to 40+ countries.
To learn more, check out the details here.
Related Questions:
What is a Budget for 3 Weeks In India?
For mid-range travelers, $1500 would be plenty, not including a flight to India. This would be about $65 a day which would include 3 to 5-star hotels, tour guides and admission to all the best attractions like the Taj Mahal.
For budget travelers, you could do it for $1000 if you were staying in hotels and budget guesthouses, taking buses instead of taxis, and eating local foods.
For luxury travelers, $2000 would be plenty for 4 to 5-star hotels, the nicest restaurants, and taxis and tour guides.
How Much Money To Take To India?
If you've paid for your hotels and flights, then you just need money for food, transportation (taxis, rickshaws) and entertainment and tours. For budget travelers, take $20 a day. For mid-range travelers, take $30 a day. For luxury travelers, take $50 a day.
How Much Spending Money For India For 3 Weeks?
For a budget traveler, $105 for transportation ($5 a day), $150 for food ($7 a day), $100 for entertainment and tours ($5 a day). For a mid-range traveler, $210 for taxis ($10 a day), $210 for food ($10 a day), $126 for entertainment and tours ($6 a day).