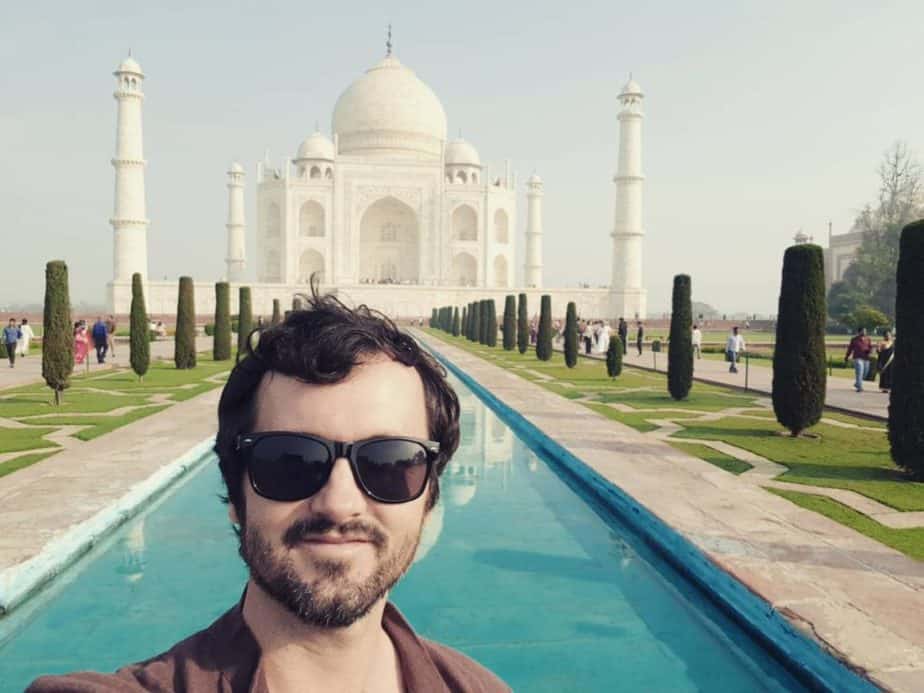 Subscribe for weekly videos on Youtube 😎 Support the project and get access to behind-the-scenes content at Patreon 🙏
You can get in touch with me on Facebook, LinkedIn, or Instagram 👋
Or buy me a coffee ☕
As mentioned in: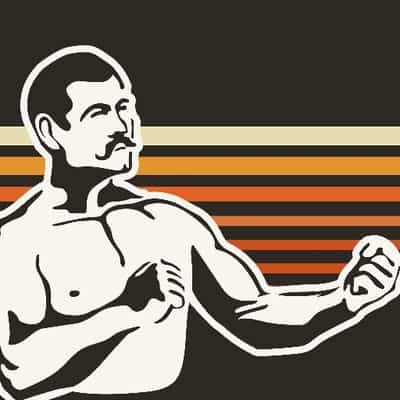 My Story
I first went to India in January of 2018 for a spiritual retreat and fell in love with it.
When I would wake up, I love getting a hot masala chai, then grabbing my camera and taking photographs on the streets. I was especially curious about the sadhus draped in orange clothing who lived on the streets near the holy mountain where I was staying…
After moving back to Austin, I spent the next 8 months working online and enjoying my life in the "Live Music Capital of the World." But I couldn't get India out of my mind, so when my lease ran out I bought a one-way ticket to India, sold my stuff and moved here.
I've Been Working Online Since 2009
My journey actually started in 2009 though, when I started working as a freelance writer. I had been online dating at the time and meeting some nice people, so when I saw a writing gig for a dating coach in Phoenix, I applied and got the job.
I was fortunate to get that position… This led to many other gigs in the dating industry and before I knew it I was writing for publications as varied as women's health magazines to your typical "how to pick up girls" websites for men.
Then in 2014, I started working for an online matchmaking company and I really liked the work and the team. Within two years, I was managing as many as 24 writers. In my time with the company, I have written +500 online dating profiles, sent +6,000 messages, and edited +5,000 dating profiles.
I loved training and working with the talented writers and creating systems to make our work easier and more efficient.
Then after working at the company for a year in India, I've been grateful to have the opportunity to leave the company and go full-time at my own company.
I've Been Traveling Since 1991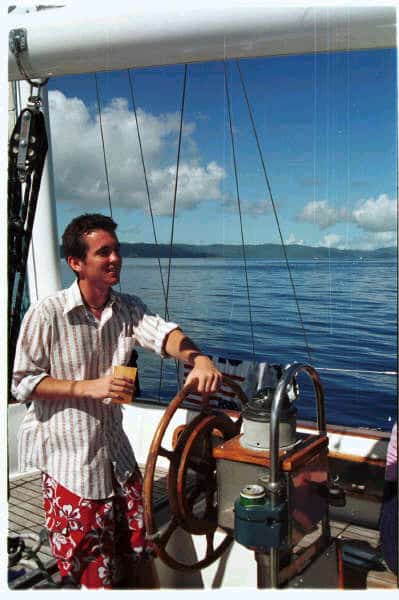 When I was in the sixth grade my Nana snuck me on a senior citizen tour (for the discount!) as we explored Portugal. Since then I've had a love affair with travel and been fortunate to:
Live in Melbourne, Australia.
Do a solo bike trip in the Netherlands.
Travel in the Dominican Republic.
Live in a trailer in the Baja Pennisula in Mexico for a month.
Live in a cabana in Tulum and the Yucatan Peninsula.
And I've hitchhiked over 25,000 miles around the USA and Canada.
While I was hitchhiking I ran an adventure travel blog that grew to +5,000 Youtube subscribers and +2,000 email subscribers. My work was featured on Vimeo's Staff Picks, the Art of Manliness, the Digital Photography School, and more.
I eventually shut it down as I was busy freelance writing but I always knew I wanted to start another blog that would help other travelers have the amazing experiences that I've been lucky and fortunate to have.
I've Been Staying in India Since 2018
After initially planning to stay for a couple years, I've been fortunate to stay longer. I have spent most of my time at a beautiful place in Tamil Nadu. Tiruvannamalai has been my home and a place I'll always remember. It's been a great place to explore India from with fast wifi, good people, and beautiful views of Mt. Arunachala.
I'm about 4 hours from Chennai and the airport, but I've managed to see a number of iconic tourist destinations in India:
Varanasi
Agra and the Taj Mahal
Khajuraho and the Love Temple
Kerala and the Backwaters
Pondicherry
Tiruvannamalai
Bangalore
Goa
Mumbai
Hyderabad
Kolkata
Delhi
Gurgaon
Srinagar
Leh, Ladakh
Chandigarh
And I have many more places to visit in the coming years. I hope we can connect, at least through the internet and maybe we'll be in the same place one day soon.
Recognition, Experience & Awards
Bachelor's of Science – Psychology from Michigan State University
Program Director – New Dominion School in Virginia
"This is an amazing #travel video." -@nomadicmatt on Twitter
"THE most interesting man in the world." -samuel salazar (a Youtube commenter)
Manager of Writing Team at VIDASelect.com
Managing Editor at VentureKite.com
"He's so sweet," my mom after complimenting her cooking
👉 Subscribe on Youtube for tutorials and films about traveling in India.