I love walking through the streets of India with my camera, shooting portraits and capturing beautiful moments. There are so many people in this wild, wonderful and colorful country… I just want to shoot as many of them as I can 🤓 
Whether you're into portraits, landscapes, street, wildlife, flowers, architecture, or just the perfect selfie for your Instagram… India has so many amazing places for photography.
Below you'll find my bucket list of the best 57 places for photography in India. If you want to add one of your favorites please do in the comments!
Portraits
You can shoot portraits wherever there are people, and India is ranked as one of the most populated countries in the world.
Whether you prefer big cosmopolitan cities like Mumbai, chill beaches like Goa, or simple people in the villages of the Himalayas… let's take a look at some of the top choices for portraits.
48. Tiruvannamalai, Tamil Nadu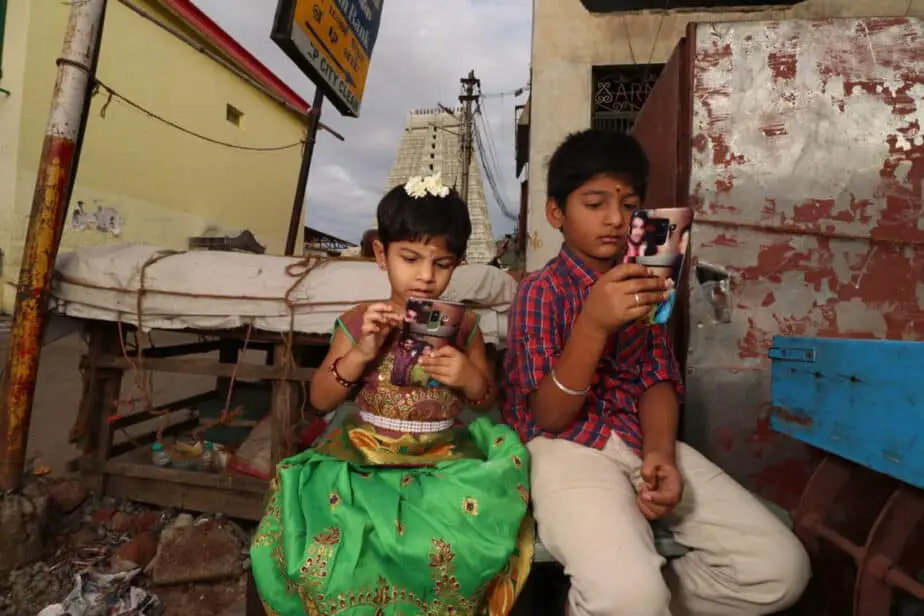 This Hindu pilgrimage town in South Eastern India is off the beaten tourist path. It is known for sitting at the base of Mount Arunachala and home to the Annamalaiyar Temple, one of the most important temples of Lord Shiva.
You can also find the Sri Ramana Ashram, named after the great saint Ramana Maharshi, who has become popular in the West.
It is now the hub of a number of spiritual retreats – whether you prefer yoga, meditation, inquiry or another spiritual path – you are likely to find it here.
You can also find hundreds of sadhus that have come to live around the mountain. While not all will appreciate you taking their photo – some will and some will be happy to share a chai with you.
Aside from portraits, you can also shoot landscapes, street, and the architecture of the many temples.
47. Dharavi Slums in Mumbai, Maharashtra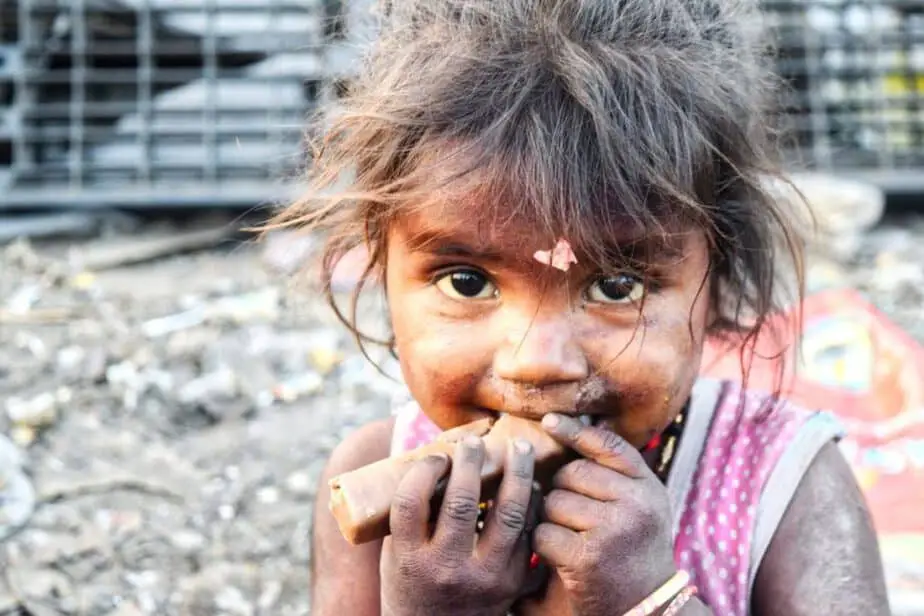 The largest slum in Mumbai is Dharavi, and it is the second largest slum in all of Asia. There are about one million people who live within an area of just over 500 acres, so there are over 800,000 people per square mile.
This destination is not for everyone and should not be treated with the same spirit as going to a tourist destination.
I want to mention it though because I love people and I want to photograph them. If you also want to meet a lot of people, who live in quarters that many in the US would not be able to imagine, then this could be the place.
46. Train to Shimla, Himachal Pradesh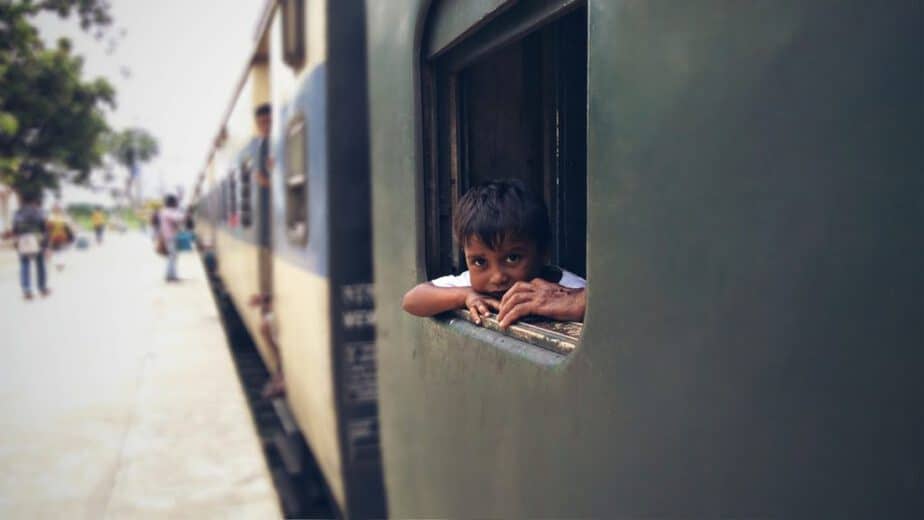 In the far north of India, there is a train that passes through scenic beauty like rhododendron, pine, and oak forests… and through valleys that are now a UNESCO World Heritage site.
Kalka to Shimla is the typical trip that will take you 5 hours, however, aside from the natural wonders, these could be used as a backdrop to the people who are sharing your voyage.
Traveling by train is a way that many local people travel and Wes Anderson immortalized it in the Hollywood film, The Darjeeling Limited (check this post for 49 other movies to inspire you for your trip to India.
45. Khari Baoli in Delhi, Uttar Pradesh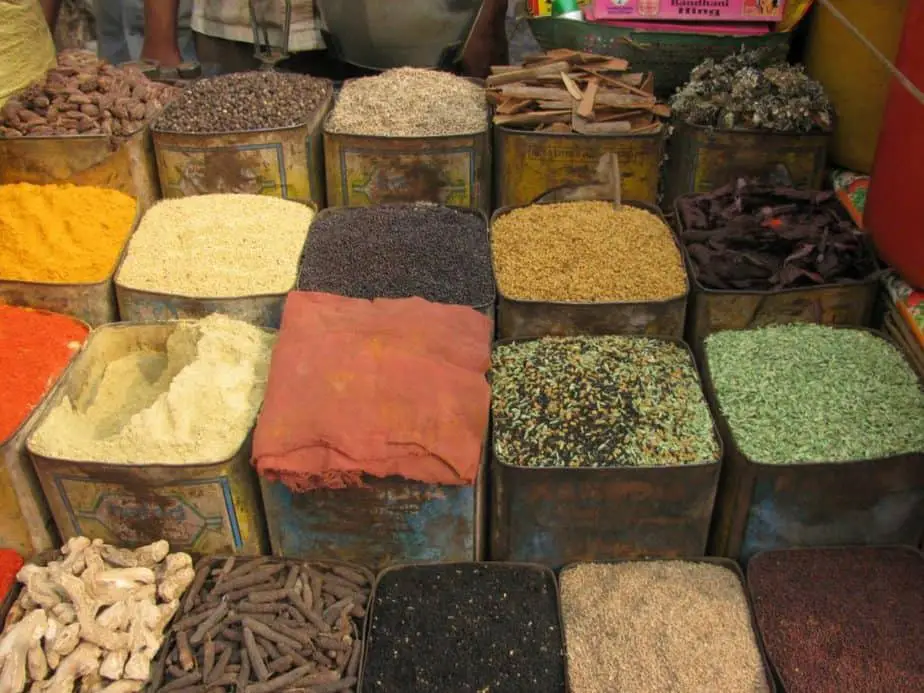 Khari Baoli is the largest spice market in Old Delhi.
You can find hundreds of stalls and merchants hawking their wares. The colors of the spices, chilis, nuts, salts, and grains make for beautiful backdrops.
What I love about shooting people in street markets is that everyone is so busy and focused on buying or selling… you can get some great candid shots. Or others are proud of their shop and are happy to pose in front with a beaming smile.
44. Amer Fort near Jaipur, Rajasthan
This formidable fort sits on a hill overlooking the "pink city." It is not in Jaipur but is less than 10 miles away.
I do want to explore the fort and see if snake charmers are still a thing or just an outdated stereotype. I hear there are some fake snakes, as I see that it is illegal to keep a snake that way.
This makes sense… the poor snake having to live in a little basket and be annoyed by the terrible music.
If we think about it in terms of the photo opportunity seems like this could be interesting, as long as you can avoid the deadly venom of the dancing cobra, haha.
43. Orchha, Madhya Pradesh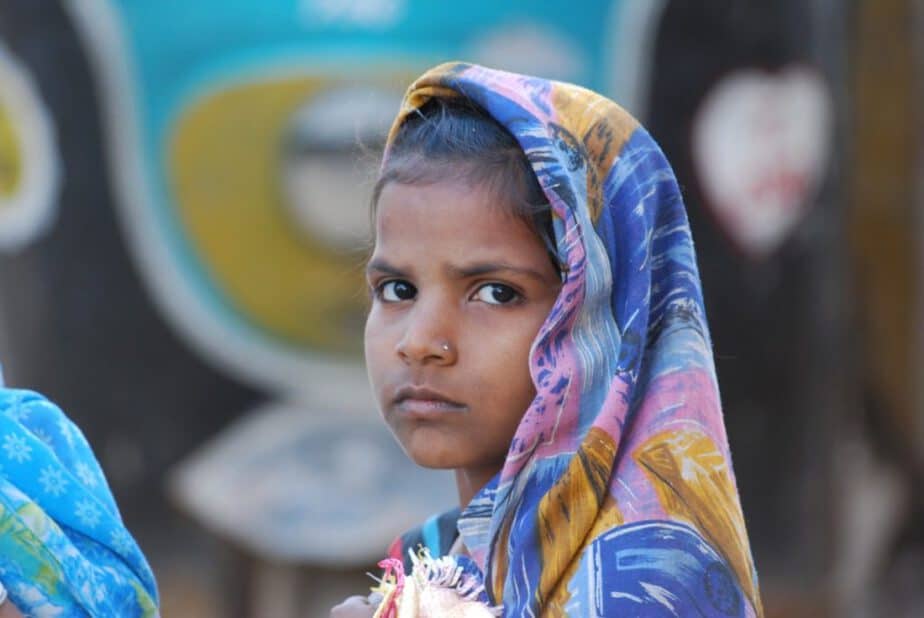 Get out of the big cities and explore a more laidback small town in North Central India.
Orchha has a number of temples and palaces, as it sits along the holy river Betwa.
I like small towns to shoot people because people might be happier to see you. They may be less used to seeing tourists, so you can make a genuine connection with your subjects.
42. Darjeeling Tea Plantations, West Bengal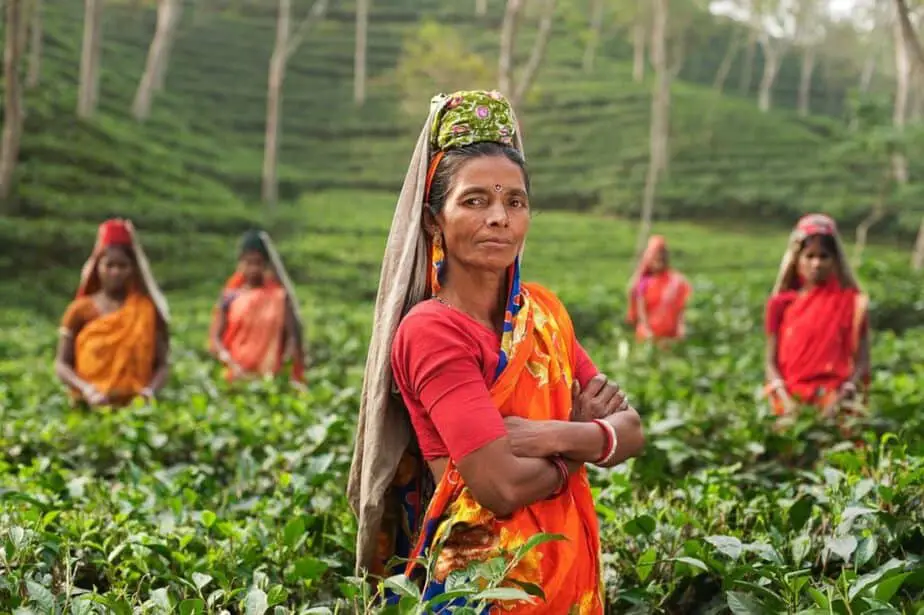 You've probably had the tea. Darjeeling is known as the Mecca of Tea. So if you want to come for a hot cup, this would be the place.
There are a number of tea plantations in the region, that are drawing lots of tourists… apparently, there's something called tea tourism.
I love how the lush green terraced farms stretch into the background making for a beautiful backdrop for portraits. The hills also roll into the background and in some areas, you might be able to see the Himalayas.
41. Mathura & Vrindavan, Uttar Pradesh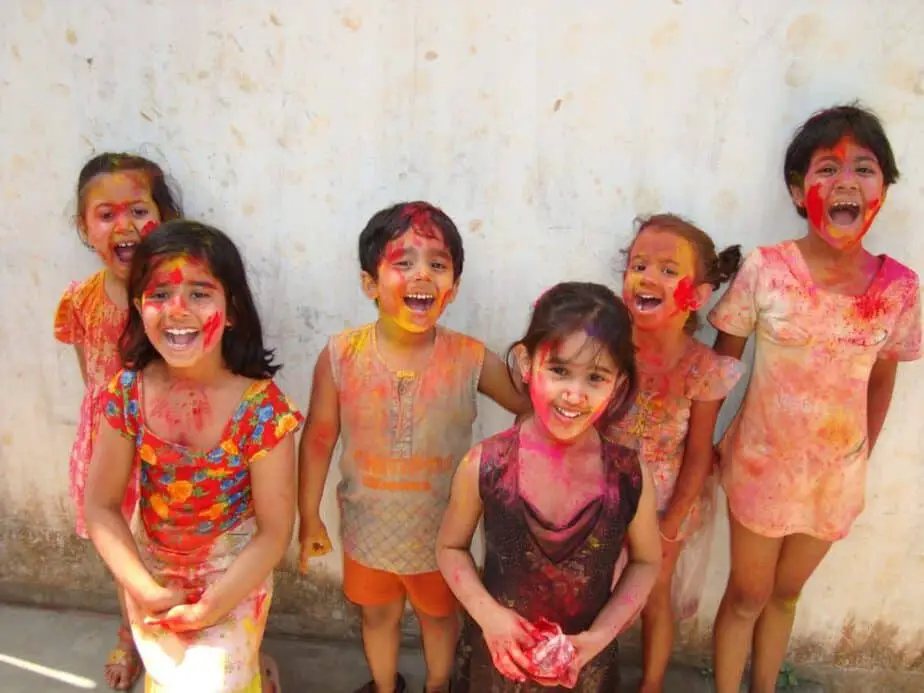 These twin cities are not far from Delhi and are well-known across India. Mathura is where Lord Krishna was born, then the most revered and popular of all Indian gods, grew up in Vrindavan.
Come here for their popular Holi celebrations though.
Holi is a colorful festival you have probably seen photos of on Instagram. The tradition of playing with colors on this holiday started from the Leela of Radha and Krishna.
Mathura hosts a well-received show the week before Holi with colors and music parade that heads from the temples to the river, then to Holi Gate.
Head to the Dwarkadheesh Temple in Mathura to catch some action shots of people throwing the colors.
Be warned that as a tourist you will be getting plenty thrown your way, so protect your camera gear. And wear eyewear or at least sunglasses to protect your eyes.
40. Varanasi, Uttar Pradesh
If Tiruvannamalai has holy men living around a blessed mountain, Varanasi has many more who have come to live near and bathe in the holy waters of the River Ganga.
This holy river is the heart of what many consider to be India's holiest city… which is really saying something!
Many families bring their dead loved ones to the river and perform elaborate rituals to honor them, before setting them ablaze on a raft on the river.
39. Kochi, Kerala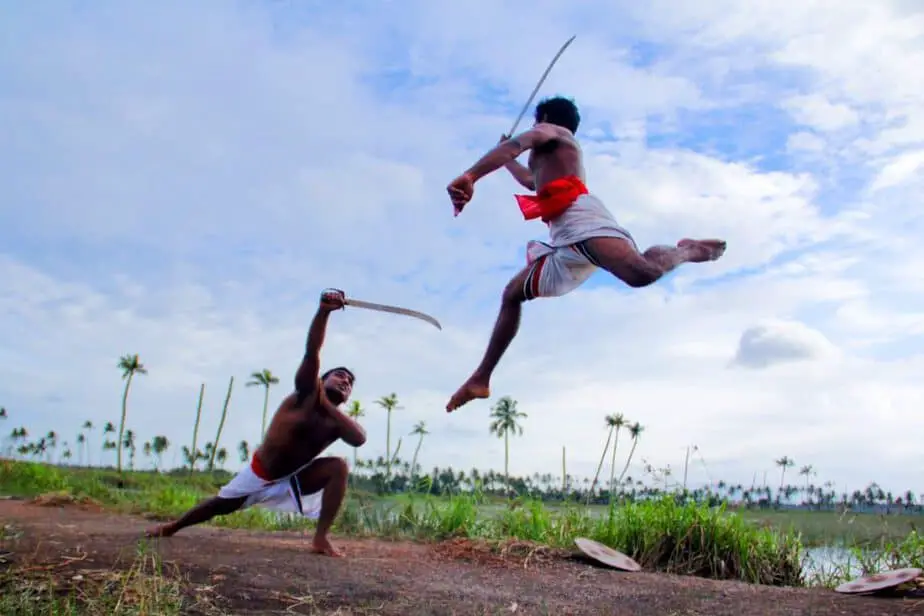 Kochi is the port city along the Southwest coast of India. Known mostly for its fishing, you can also find that there are many influences from the British to Chinese to Dutch to Portuguese.
The Kathakali dance performance is an ancient art with elaborate face and hand movements that add to the music and singing performance.
Kalaripayattu is the Indian martial art and fighting style that started here in Kerala. You can still find warriors practicing this in folk dance style.
Or explore near the docks and look for local fishermen pulling in fresh seafood using huge nets.
Landscapes
India is extremely diverse with six geographic regions – the Mahanadi delta, the Kanyakumari coast, the Krishna-Godavari deltas, the southern Andhra Pradesh plain, the Coromandel Coast, and sandy coastal areas.
There's a desert that recently logged the hottest temperature ever and you can also head to the snowy peaks in the Himalayas to see Mt. Everest in the distance.
There are beaches that host all-night dance parties in Goa and there are serene spiritual temples full of holy men and pilgrims.
Bring your camera and a good tripod and capture nature's beauty in these amazing places.
38. Kodaikanal, Tamil Nadu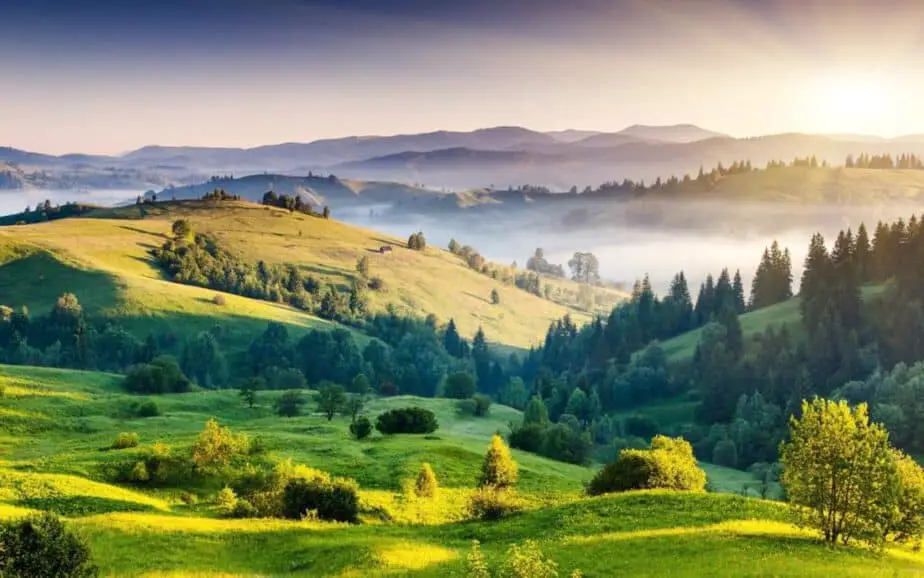 This hill town is in South India with beautiful forested valleys, waterfalls, grassy hills, and jagged cliffs.
It's known as a place for honeymooners looking to get away for romantic relaxation.
Come for the lush forests and rolling hills that stretch into the distance.
37. Ladakh, Jammu and Kashmir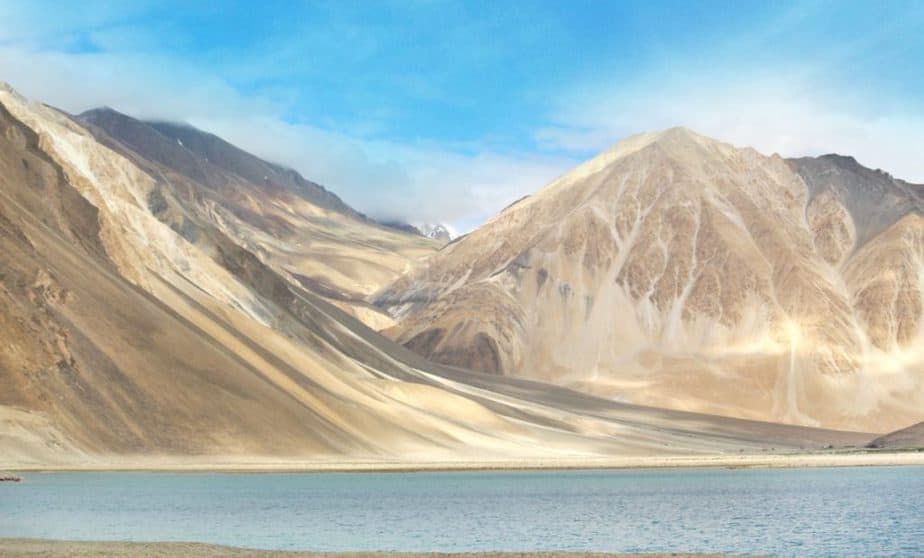 Known as the "land of high passes" or "Little Tibet," Ladakh lives up to its name. Come to go trekking, mountain biking, rafting or another outdoor adventure activity.
There are ancient monasteries in Himalayan mountain passes and a landscape that is sculpted by the water and wind over many many generations.
You can find tiny villages with friendly people nestled in among the barren peaks and cold mountain lakes.
36. Dwaki, Meghalaya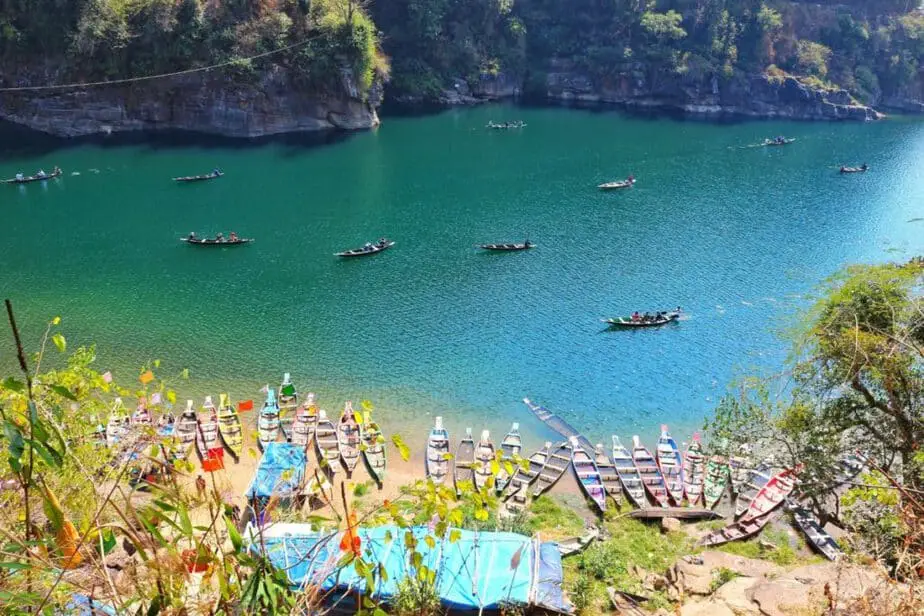 This is a border town to Bangladesh in North East India that is known for being situated on the Umngot River.
This river is one of the cleanest rivers in India with water that looks transparent in some places. Many of the locals fish and there are also boat trips you can take along the waters.
The town is surrounded by lush green forests and also has a suspension bridge that was built in the 1930s by the British.
35. Thar Desert, Rajasthan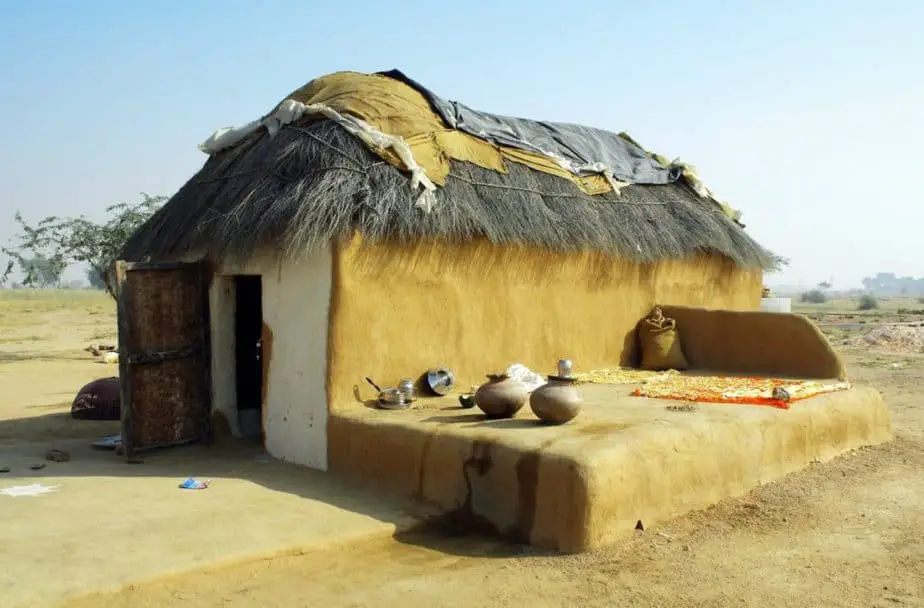 This is the country's only desert and will be a total 180-degree turnaround from Dwaki.
Here many people go on a camel safari to camp, sit by a fire and tell stories. Another highlight is you can gaze up at the galaxies as you fall asleep under the stars.
The colors are so yellow and orange here, with such detailed texture in the sand.
34. Sathodi & Magod Falls, Karnataka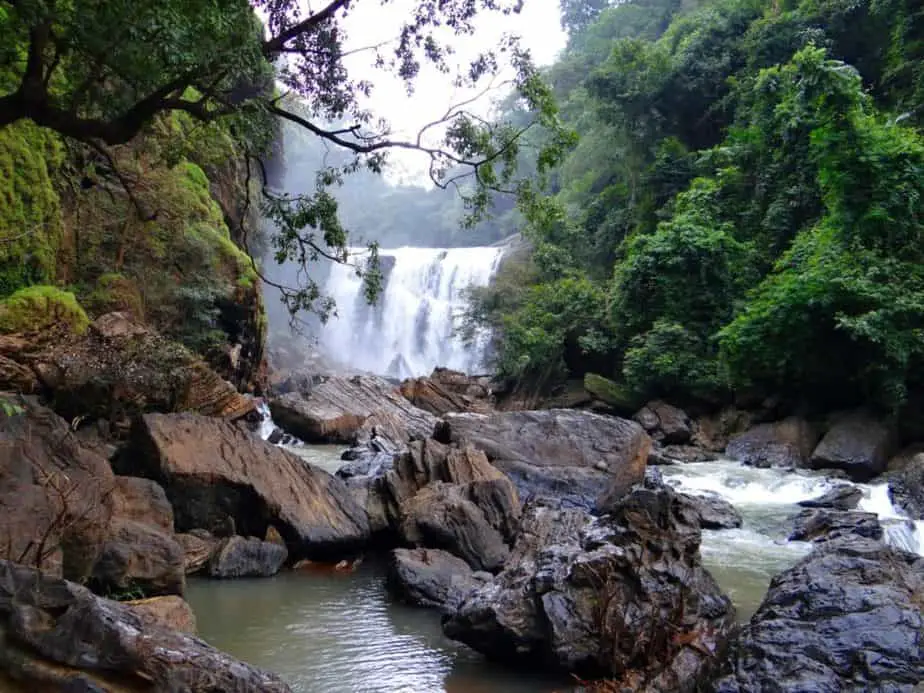 Not far from Yellapura are a couple of relatively unknown gushing waterfalls that will delight your camera. With lush forests overhanging them and steamy mists arising it is a great place to take some waterfall photos.
Near the end of the rainy season (July – August) is the best time to visit as the waterfalls will be roaring at their height.
To get to the falls you would need to take a tour or a proper vehicle, as the last 3 miles to the falls are a rough dirt road that will require a four-wheel-drive vehicle during the rainy season.
Sathodi Falls is about 50 feet tall, with streams that flow into the backwaters of the Kodasalli Dam then into the Kali River. There are pools that rise and form underneath.
Magod Falls is a number of waterfalls where the river Bedti falls from a height of 650 feet.
Come at sunset and head to a point called Jenu Kallu Gudda to catch some beautiful views as the sun sets. There is also a forest with a lake called Kavdi Kere. Just a few miles away there's also a temple called Gali Ganapathi.
33. Alleppey, Kerala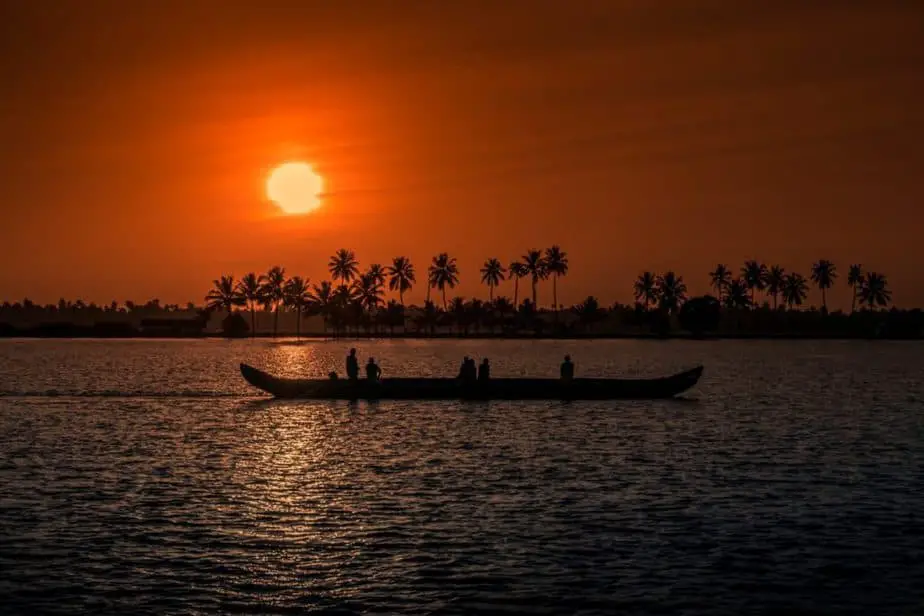 Within 50 miles of Kochi in Southwest India, you will find the large city of Alleppey. However, not far out of the bustling city are the idyllic backwaters of Kerala.
Here is a great place to hire a houseboat to cruise slowly up the network of swamps and rivers and soon you will see why this is one of the most popular tourist attractions. I've had people in Texas tell me that they did this on their honeymoon and it was the best time of their life.
There are beautiful rice paddies, beaches, birds, and locals in canoes offering you tours into the even quieter waters.
32. Spiti, Himachal Pradesh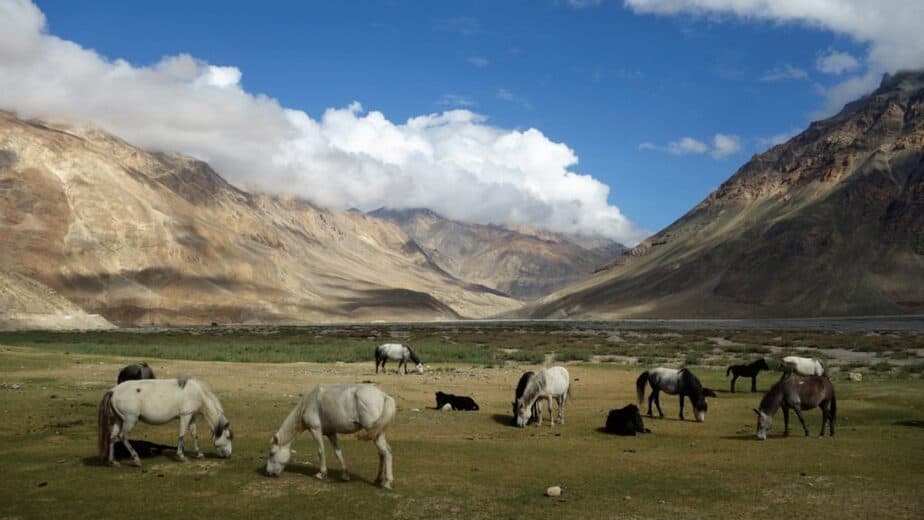 Sitting along the border of Tibet is a place that was cut off from the rest of the world for many years. However, it is so different than what most people think of the Himalayas.
Instead of the many snow peaks and pine forests, you'll find a desert mountain valley with barren hills, brown-grey scree slopes, still serene lakes, and villages that are some of the most elevated in the world. If you want to get away from the hustle and bustle of a city like Mumbai, this is the place.
Because it is so far removed from civilization with dry desert air, the stars are a wonder to behold at night.
Be sure to register with the ITBP prior to visiting. It wasn't until 1993 that foreigners were allowed to travel here.
31. Goa's Beaches, Goa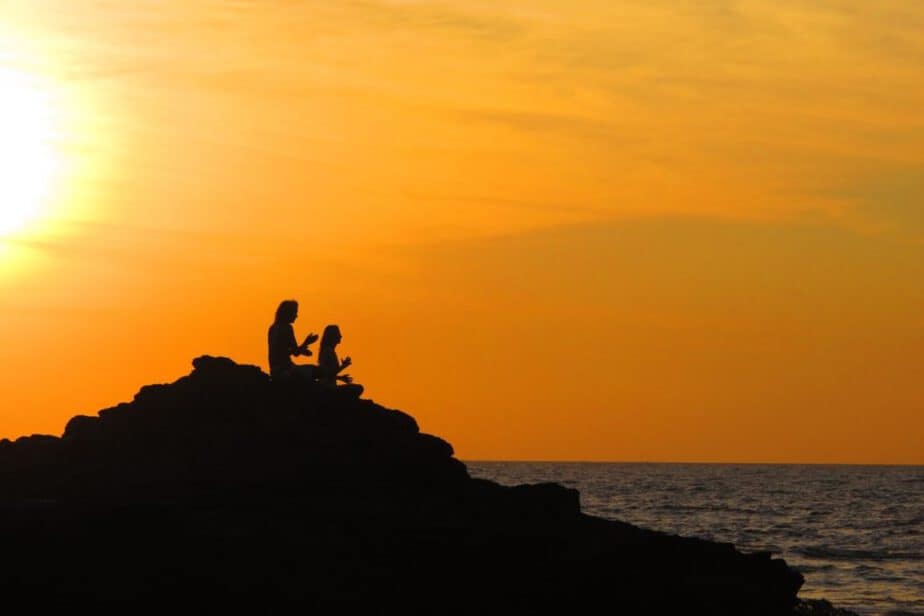 With more than 7000 bars, colorful markets and 81 miles of beaches, it's easy to understand why it is called the "Fun Capital" of India.
If you want to shoot the throngs of bikini-clad tourists, then the most popular beaches are Calangute, Palolem, Baga, and Anjuna.
If you want to shoot quieter beaches and striking orange sunsets, then head to Agoda, Keri, Patnem, or Cola.
30. Rishikesh, Uttarakhand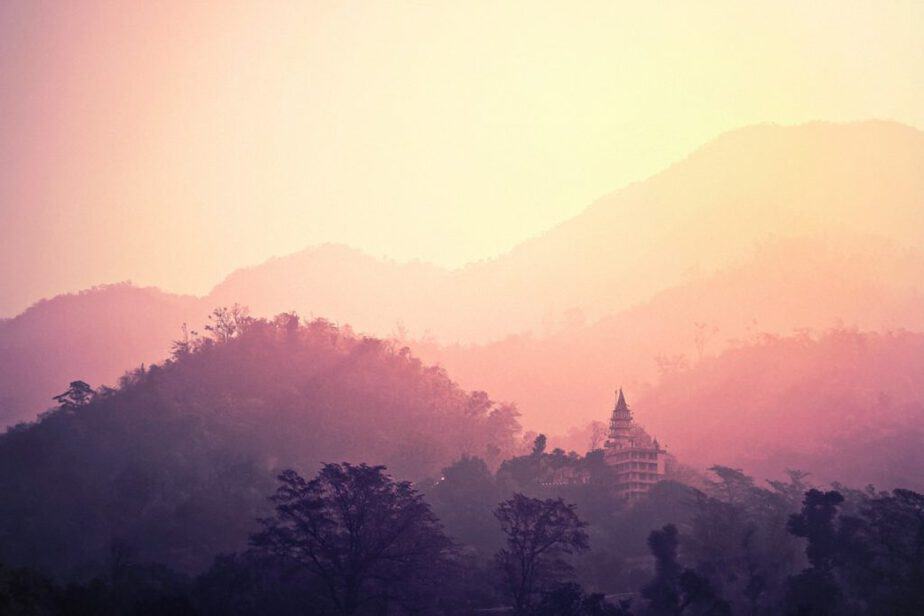 This holy city is known as the "Yoga Capital of the World" and has so many ashrams and temples.
It is also a place where many people book an outdoor adventure tour going whitewater rafting, bungee jumping, camping, or exploring caves.
Once you get out of the city you will find temples tucked into the beautiful natural settings which make a striking contrast.
29. Srinagar, Jammu and Kashmir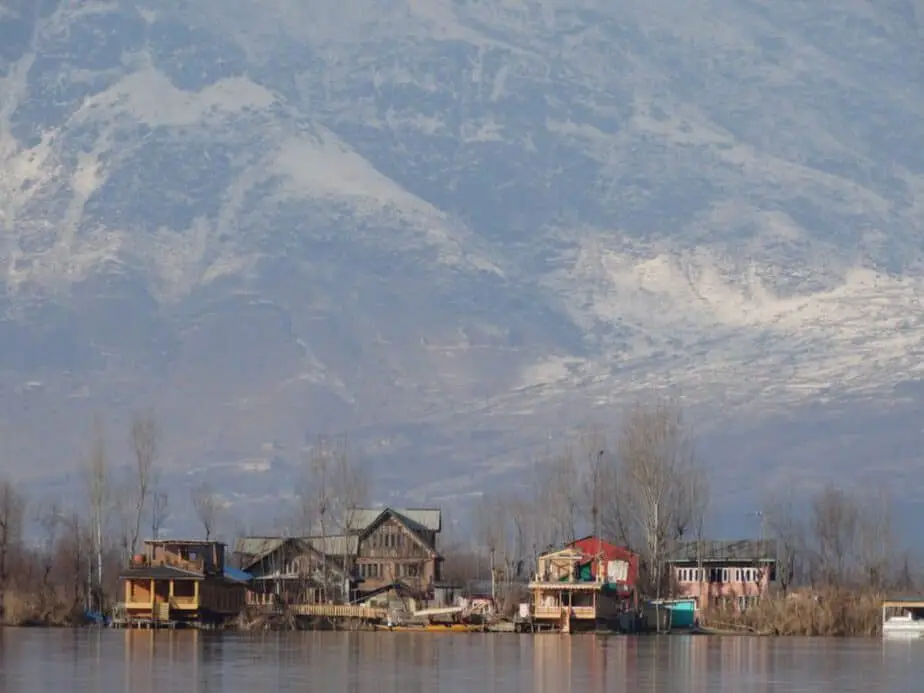 Situated on the banks of the Jhelum River in the Kashmir Valley, Srinagar is the summer capital of Jammu and Kashmir.
The city is well-known for its sprawling gardens, lakes and romantic houseboats.
While the photos of the mountains overlooking Dal Lake are striking and worth it, please consider that this region has a turbulent political past and is currently going through that.
28. Dharamshala, Himachal Pradesh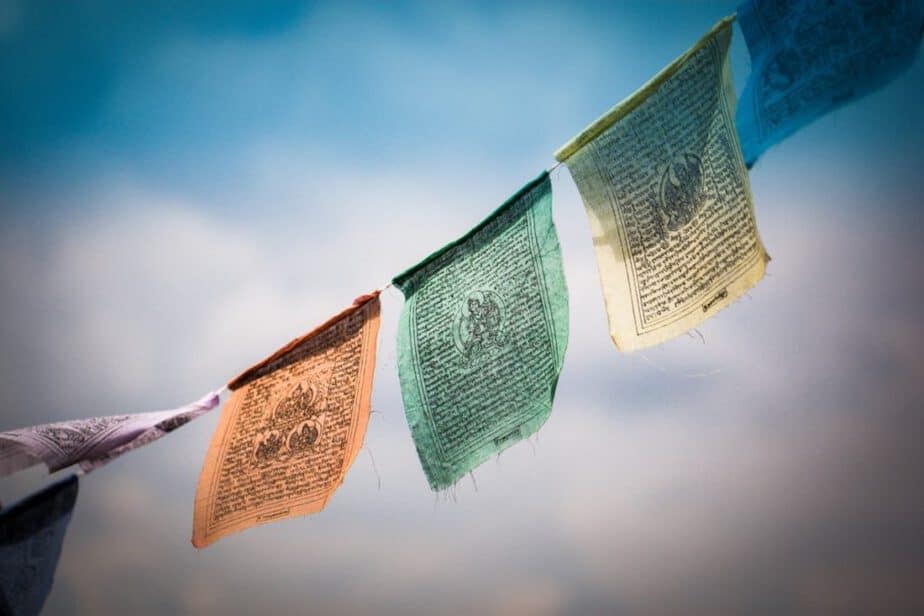 Dharamshala is the capital of the Tibetan government in exile, here you can go chill with the Dalai Lama. He's been here since 1960.
Called Little Lhasa come to see this Tibetan-inspired hill station in the majestic Himalayan peaks.
27. Mussoorie, Uttarakhand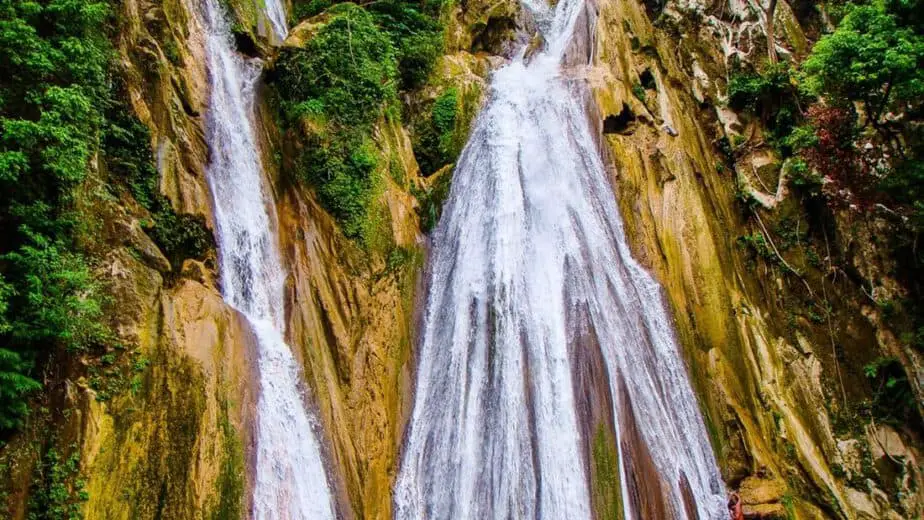 Just under 200 miles from New Delhi, this hill station is known as the Queen of the Hills.
In the town, you can find many British colonial influences because it was once an exclusive club for British and Indian Royalty. It also has the oldest surviving cottage built by Captain Young, the first settler of Mussoorie.
But head out of the city and you can take a swim in the rushing Kempty Falls. It is a popular photograph spot to practice your waterfall photography.
26. Agumbe, Karnataka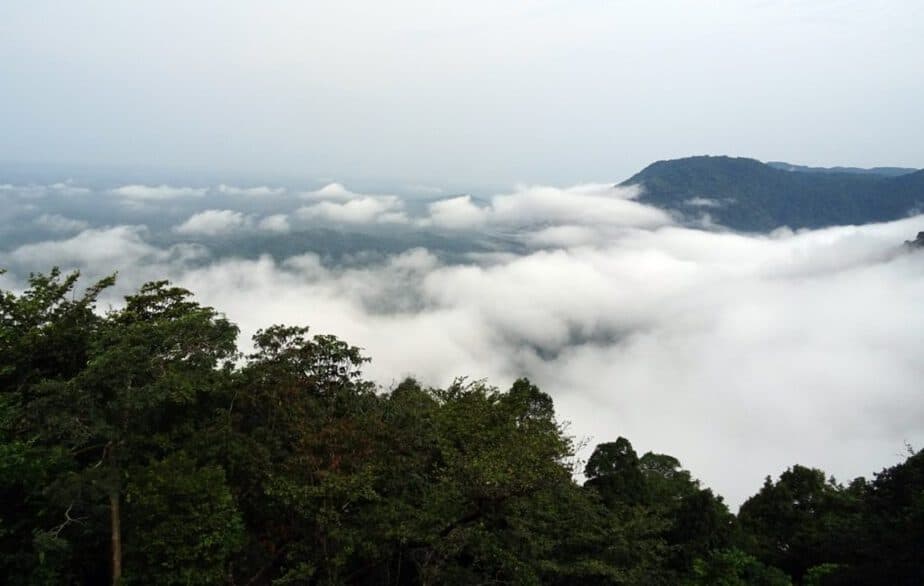 This village is the 'Wettest Place in India' and surrounded by lush rainforest.
Come to photograph the rolling hills covered with forests and a number of waterfalls and animals.
Sunset Point is the main attraction and will offer panoramic views of the countryside.
25. Kanchenjunga, Sikkim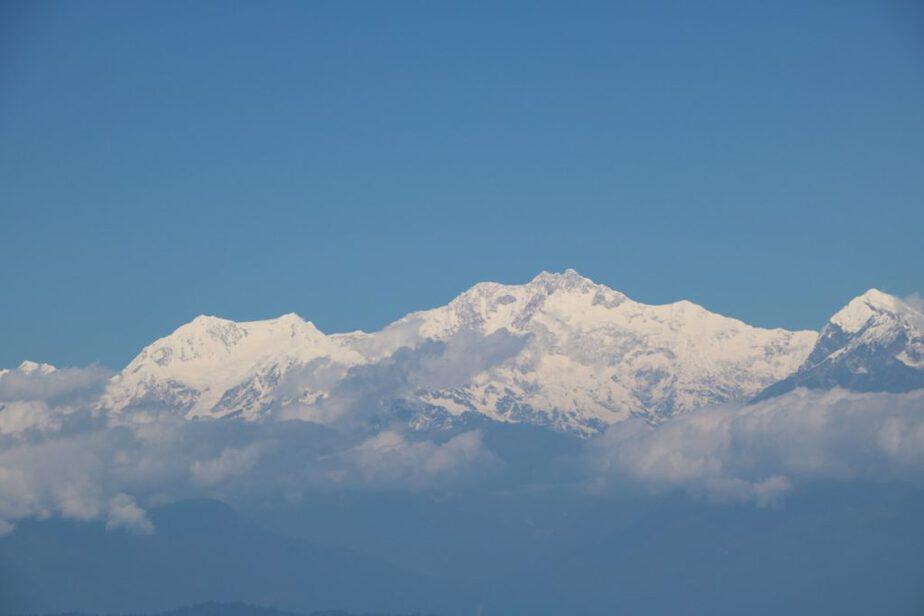 Kanchenjunga is the third highest mountain in the world with an elevation of 28,169 feet. It is just a bit shorter than Mount Everest.
It has five high peaks called the Five Treasures of Snow, each one represents the repositories of God – gold, silver, gems, food, and religious texts.
One of the best places to view the peaks is from Tiger Hill, Darjeeling. December to January is the clearest time to see the peaks.
24. Shillong, Meghalaya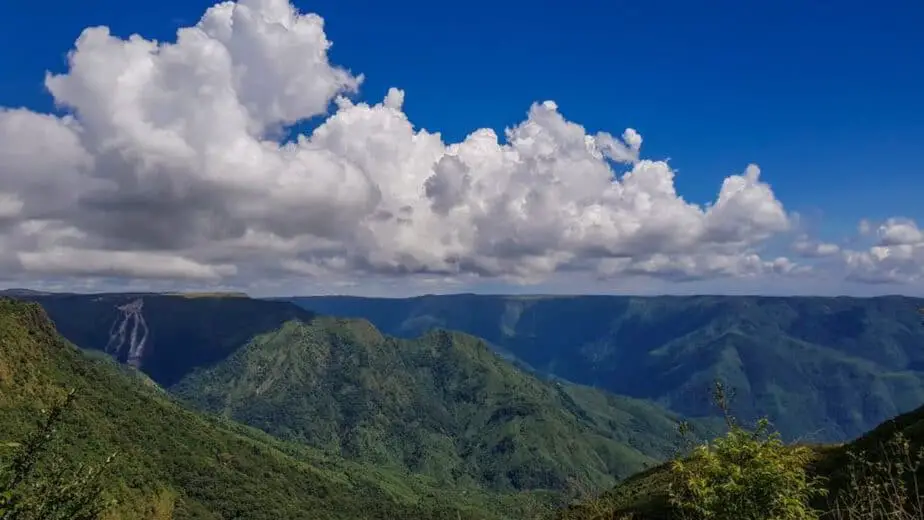 Known as the "Abode of the Clouds" you can find this hill station and the surrounding nature in North East India.
The altitude is almost 5,000 feet, Shillong Peak sits at 6,449 feet. It is another one of India's wettest places and there is a lot of rain. Bring a raincoat!
The climate is cool so the best time to visit is in the summer months in May.
23. Kutch, Gujarat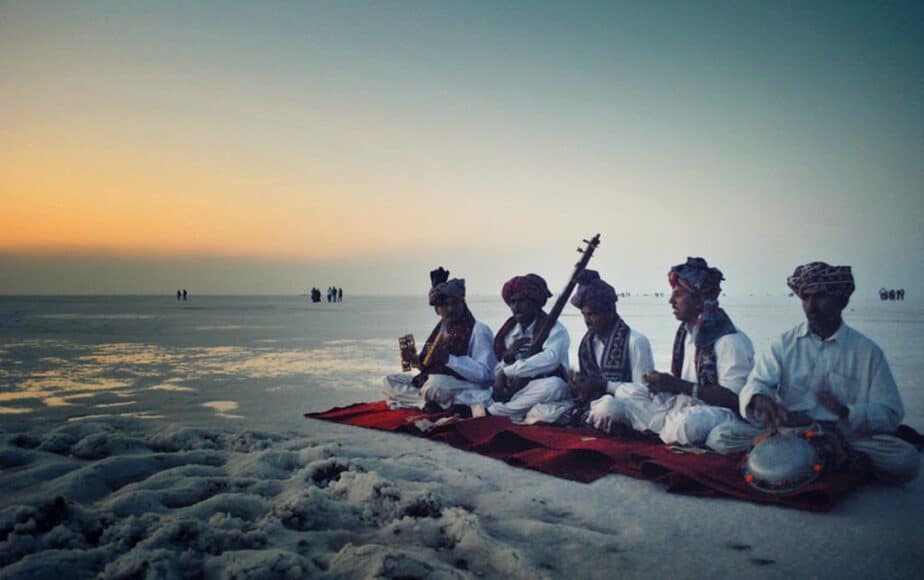 Kutch is the world's greatest Salt Desert, spread out over 18,000 square miles. It is a sight to see with crusty white salt covering the ground.
22. Havelock Island, Andaman Islands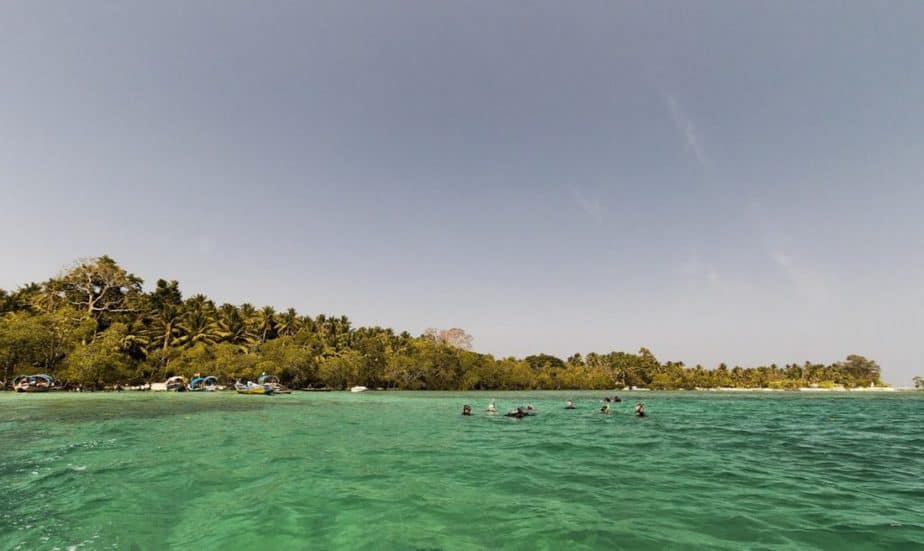 The beautiful clear blue waters that will make you question whether you are still in India?
Havelock Island is the most popular island in the Andaman and Nicobar Islands.
21. Pangong Tso, Jammu and Kashmir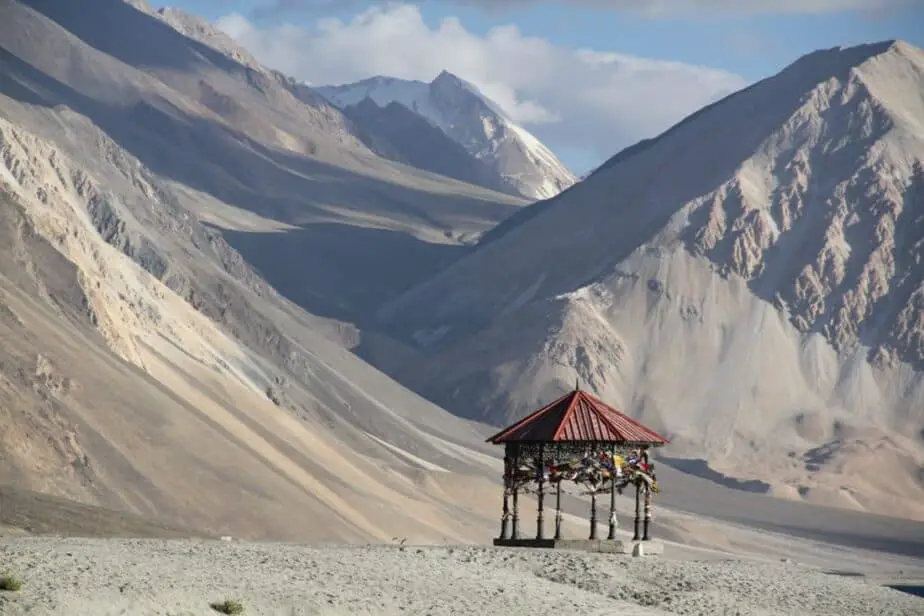 We mentioned Ladakh above, but one specific destination in Ladakh is Pangong Tsu (Lake) on the border of Tibet.
This endorheic lake in the Himalayas is found at 14,270 feet, and actually, most of it is found in Tibet. It is a saline lake, but it gets so cold here that it freezes in the winter. There is almost no vegetation, so the photos will look as if they are from another world.
20. Zanskar Valley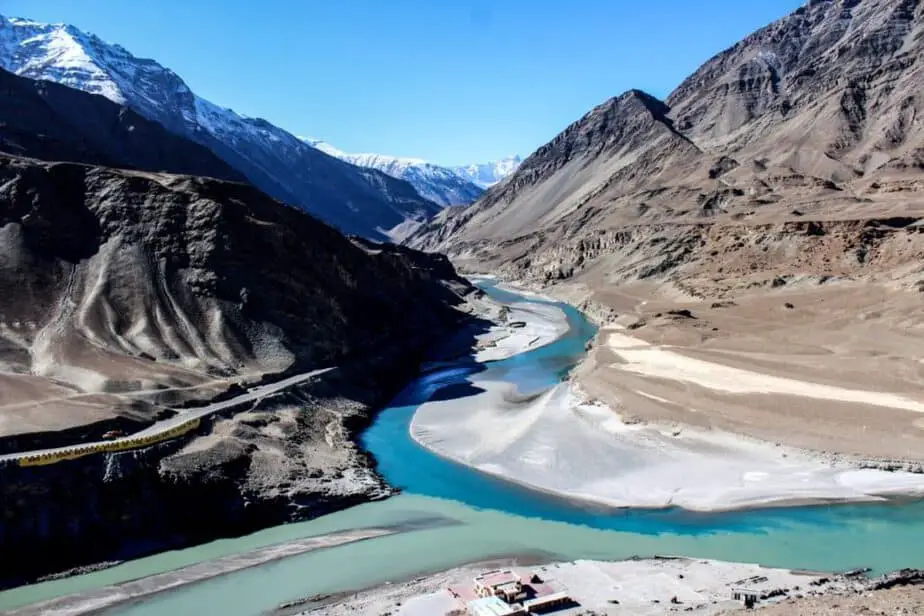 Another place that would be criminal not to mention would be the Zanskar Valley in Ladakh.
You can overlook the awe-inspiring blue Zanskar River as it appears to sluggishly flow through the Himalayas.
19. Leh, Ladakh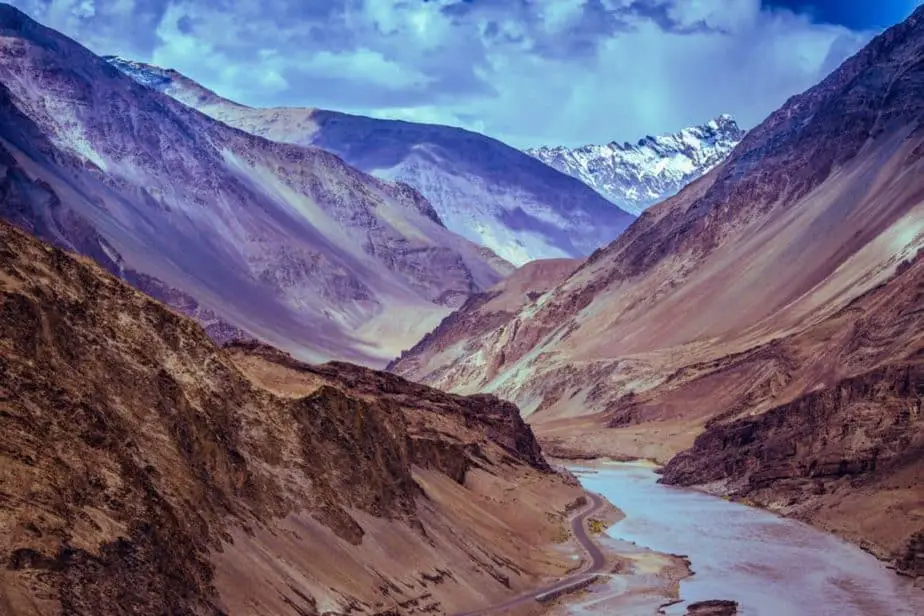 Leh is the capital of Ladakh and a place you should go if you take my recommendations to visit this region. It is another city surrounded by the grandeur of the Greater Himalayas.
Leh has the highest bridge in the world and rare twin humped camels. You can find Pangong Tso not too far from here. There are also many monasteries.
Architecture
The diversity of architecture in India is like nowhere else in the world. Temples, caves, palaces, tombs, and statutes have been built over 4000 years.
18. Bada Bagh, Rajasthan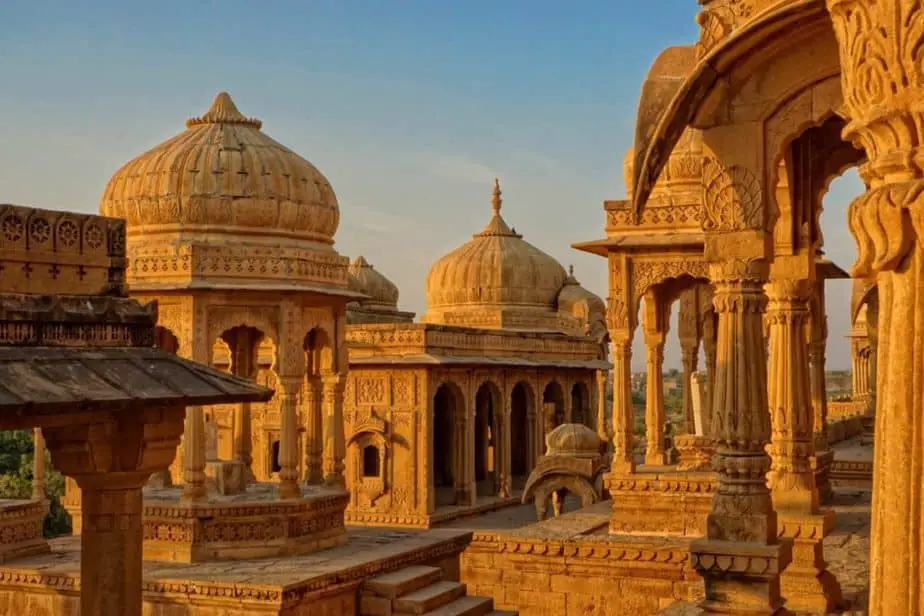 The name literally means Big Garden and is a striking complex north of Jaisalmer.
It was built in 1743 AD and is surprisingly green with mango trees nearby, considering that it is in a desert. Rulers built memorials and chhatris in the memory of other rulers. The cenotaphs have intricately carved elevated dome-shaped pavilions with chiseled pillars and inscriptions in yellow sandstone.
Visit in the Winter season from October to March, when it is sunny but not too hot.
17. Badami Caves, Karnataka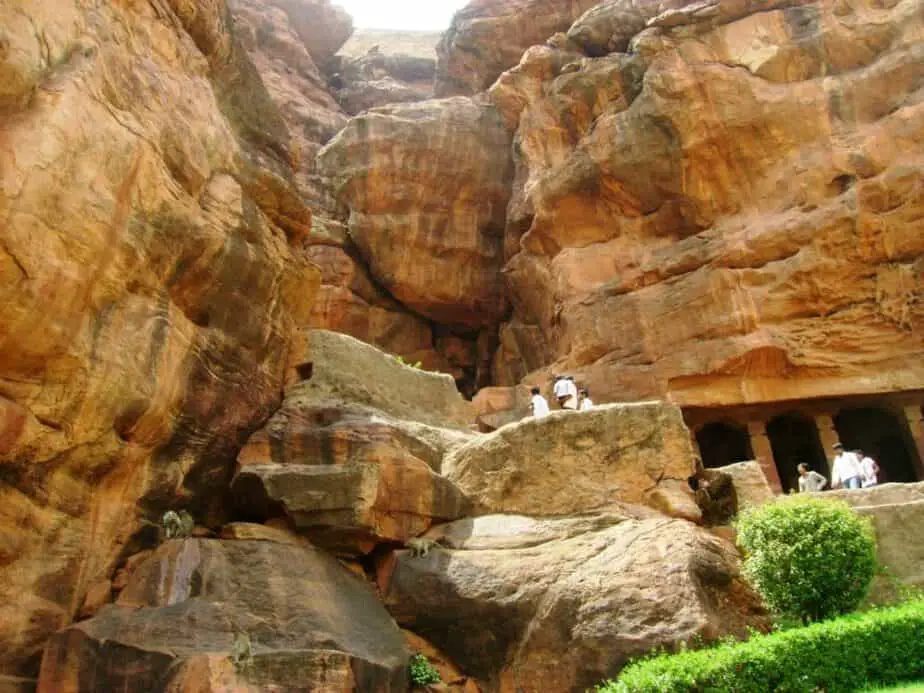 These four Hindu caves are found in a town of the same name. They are a striking example of Indian rock-cut architecture most notably the Badami Chalukya style.
Built out of red sandstone in the hills it is one of the most ancient temples in India.
16. Hampi, Andhra Pradesh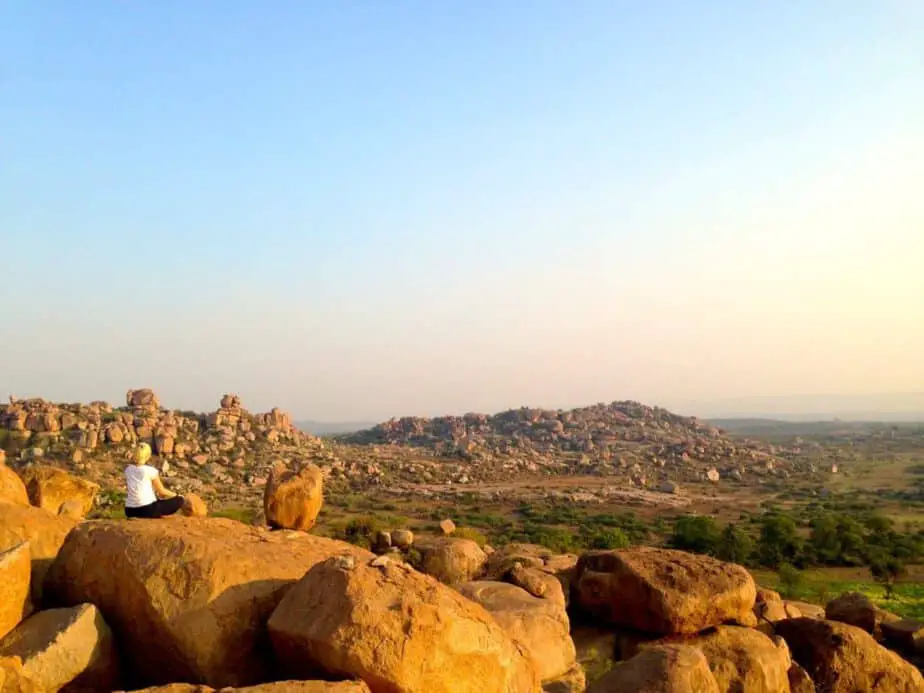 Hampi is a site spread out over 25 square miles with over 16,000 monuments and ruins and you can see it from far in the distance as you approach.
Set on the banks of the Tungabhadra ruin this is a MUST-SEE for every photographer heading to India.
This UNESCO World Heritage Site is a treasure of India and will offer many chances to photograph the architecture.
Note: You can't bring a tripod in, like many temples in India.
15. Golden Temple, Punjab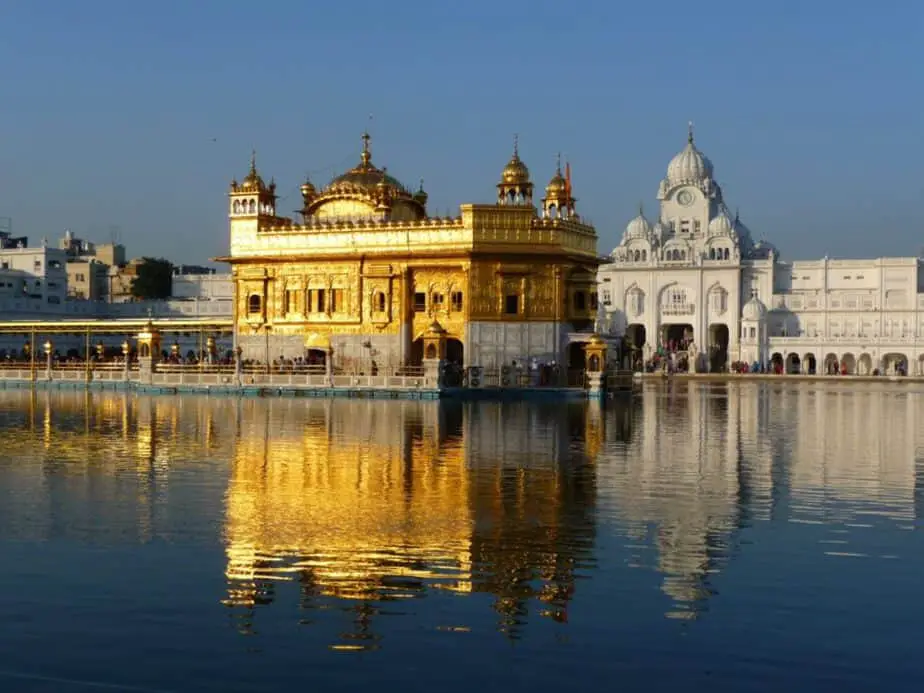 It's a temple covered in gold in the city of Amritsar that is one of the oldest worship places for the Indian Sikh.
Surrounding the temple is a man-made lake that will make for some great reflection shots. There are also exotic fish in it!
14. Jag Mandir, Rajasthan
Jag Mandir is one of the most beautifully constructed palaces in the city of Udaipur. Also, known as the Lake Garden Palace it is found in the middle of Lake Pichola.
Built by a Mughal emperor before even the Taj Mahal, many of the ideas were actually stolen for that building. Be sure to check out the life-size elephants made of marble.
13. Auroville, Tamil Nadu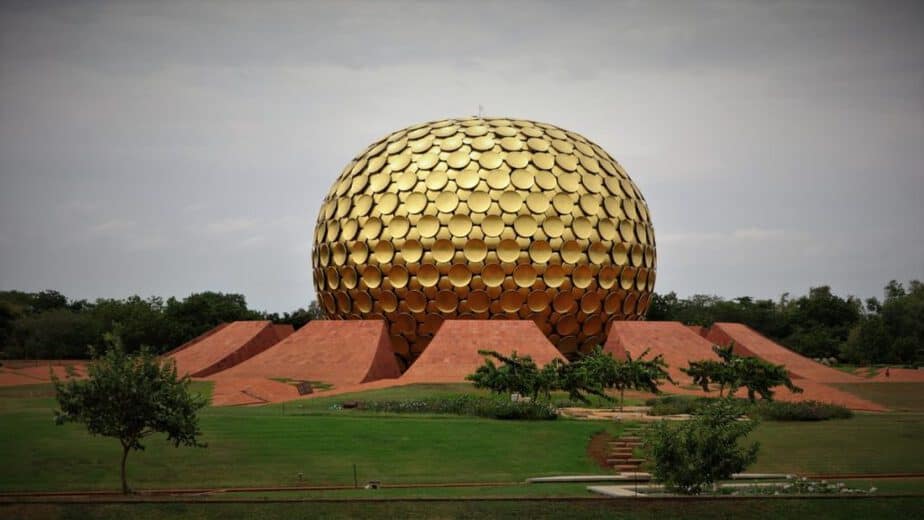 Near the beaches of Pondicherry, you can find an experimental community devoted to human unity. They don't use money and have built a beautiful dome called Matrimandir.
The dome is a meditation hall with the largest optically perfect glass globe in the world.
12. India Gate in Delhi, Uttar Pradesh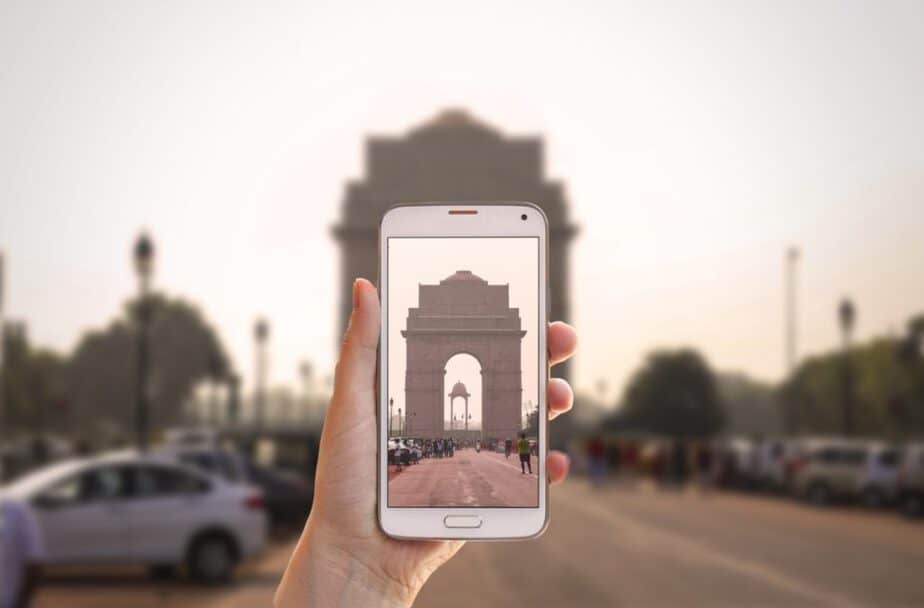 India Gate is the national monument of India, designed by Sir Edwin Lutyens. It is inspired by the Arc de Triomphe in Paris, which had been inspired by the Roman Arch of Titus.
Any self-respecting Instagrammer needs a photo of this for their feed 😏
11. Jaipur, Rajasthan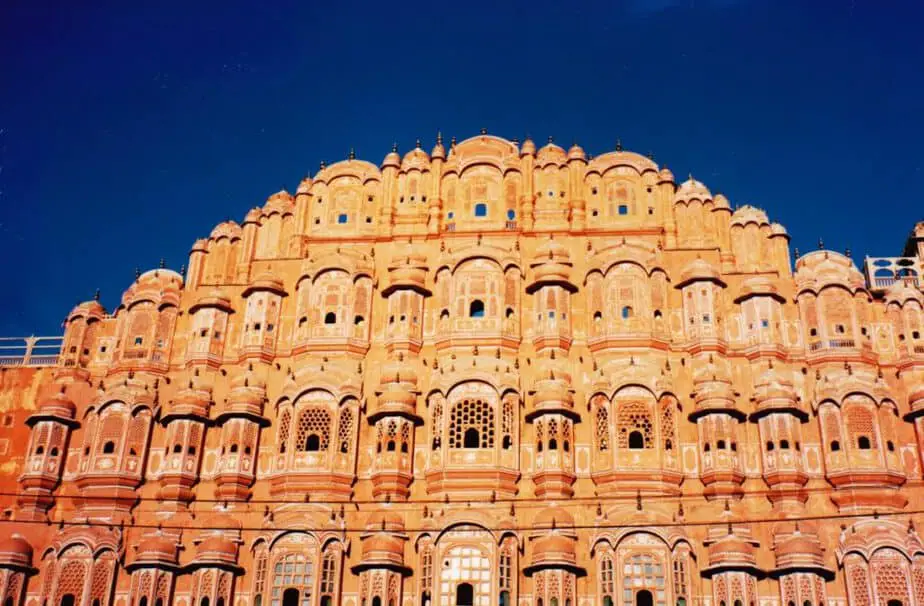 Jaipur is known as the pink city, after it was painted that color to welcome Prince Edward of Wales. The color pink is associated with hospitality.
It is one of the first planned cities and the architecture is so beautiful it will strike your heart.
The Hawa Mahal is one of the most unique buildings. It was built to let royal ladies sit and overlook the festivals without being seen.
10. Gateway of India in Mumbai, Maharashtra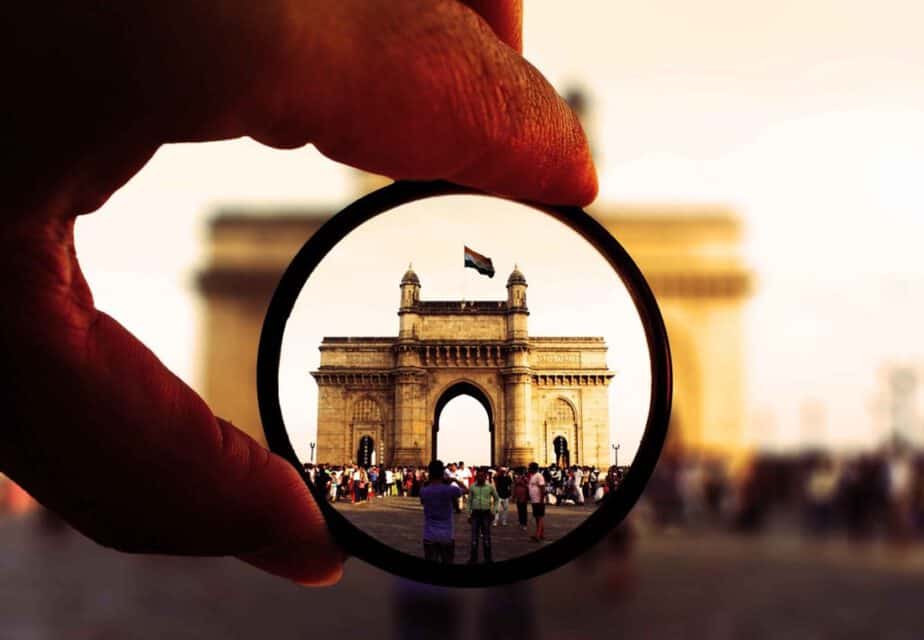 This arch moment resembles the India Gate in Delhi, yet was erected to commemorate the landing of King Emperor George V and Queen-Empress Mary when they visited India in 1911.
It is Indo-Saracenic architecture built by the Scottish architect George Wittet. It has regal arches and stands guard facing the Arabian Sea at Apollo Bunder in the busy Colaba area.
9. Mahabalipuram, Tamil Nadu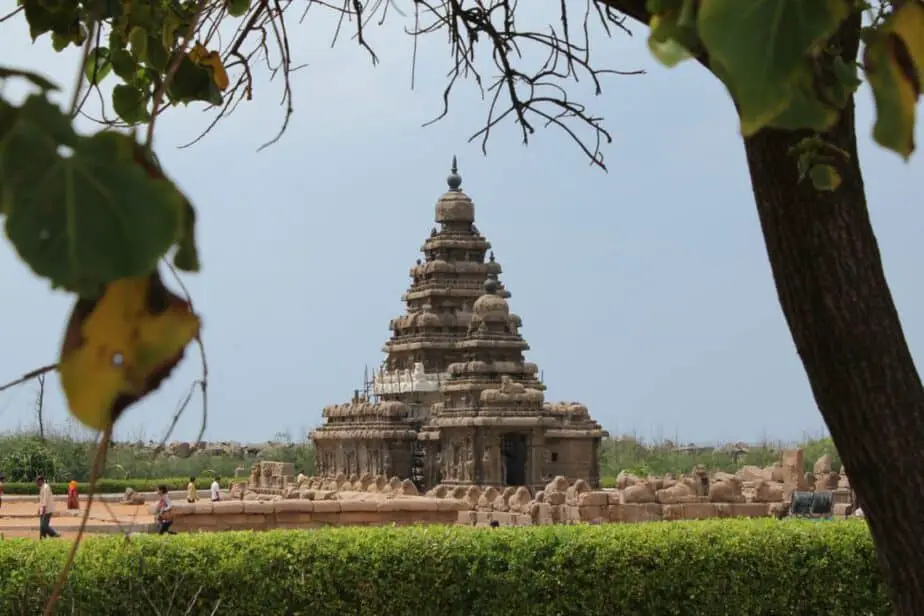 Mahabalipuram is a coastal resort town with a unique group of 7th and 8th-century monuments in Southeast India.
Panch Rathas was built in the 7th century by the Pallava Dynasty in the South Indian Dravidian style. There are nine monolithic temples along the Coromandel Coast along the Bay of Bengal. The five structures each chiseled in the shape of chariots out of stone or granite.
8. Madurai, Tamil Nadu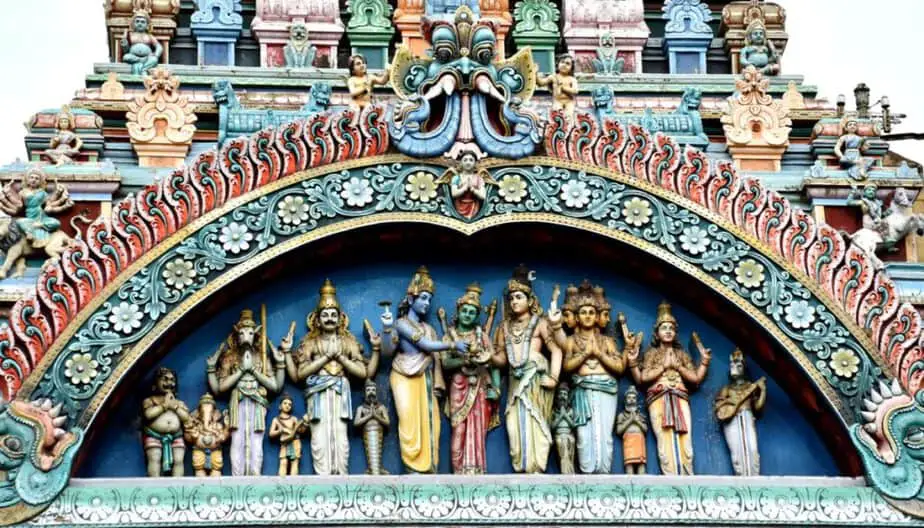 Madurai is another city in the southern state of Tamil Nadu.
Here you can find the Meenakshi Temple, built by Kulasekara Pandyan in the Dravidian style.
The temple is dedicated to Goddess Parvati and Lord Shiva. It is one of the oldest temples in India and spreads out over 14 acres with huge walls and 4 towering gateways. The entire layout is a mandala.
7. Taj Mahal in Agra, Uttar Pradesh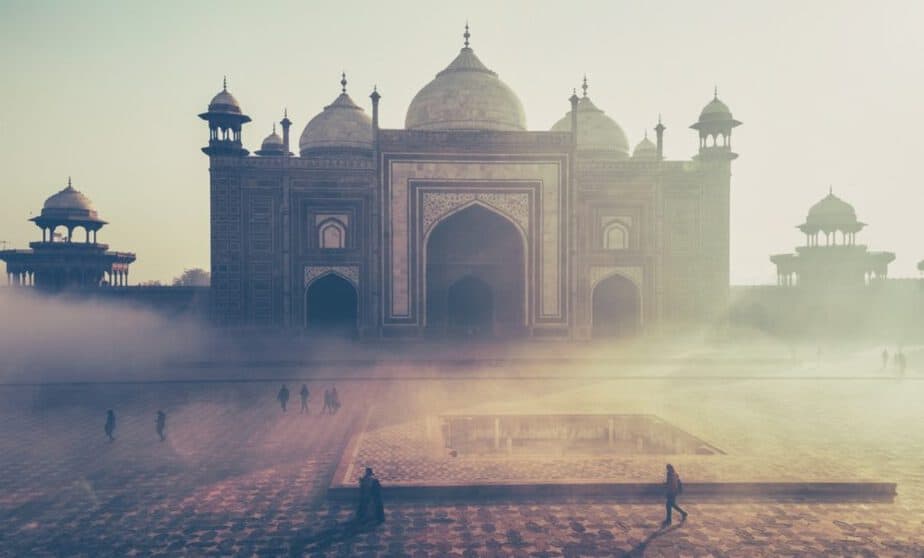 The Taj needs no explanation and while the hype is strong with this one, it deserves it. Here are a few places to get unique shots of this building we all have seen in many photographs.
Of course, there's the iconic shot that seems to most intuitive.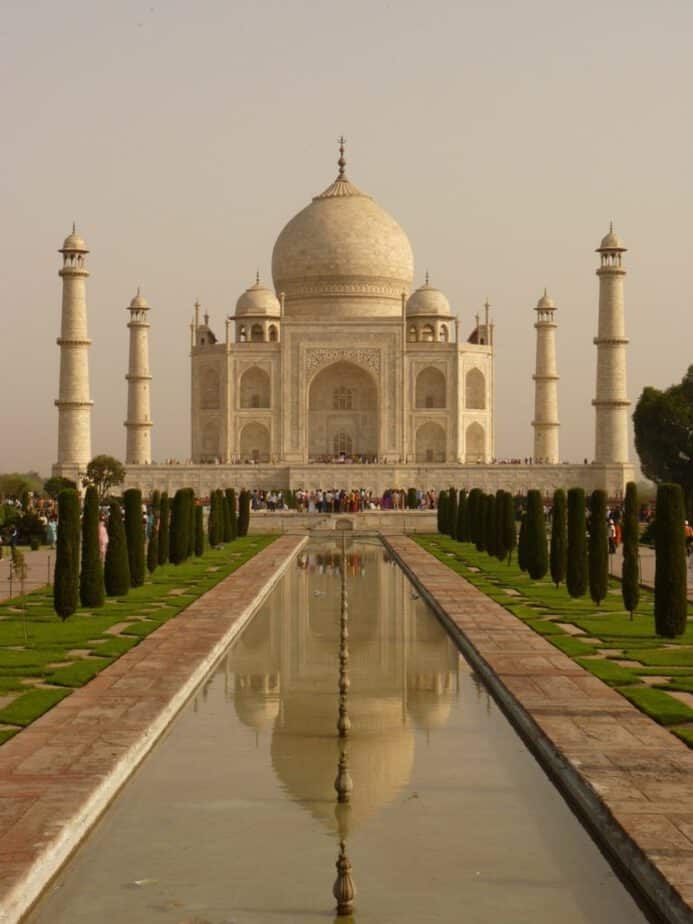 You can also hire a riverboat and get a shot from the back.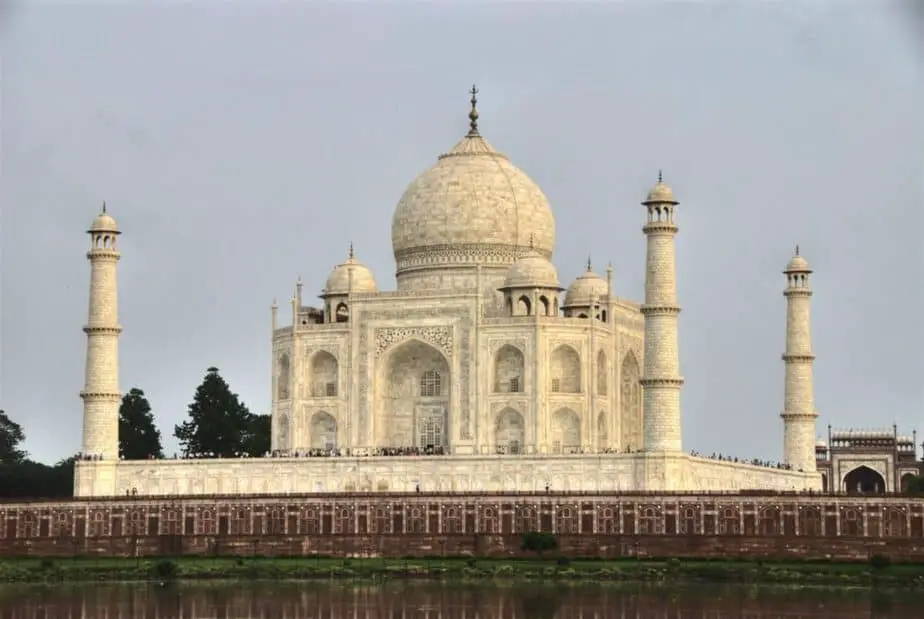 Or you can go a bit farther off and get a shot of it in the distance.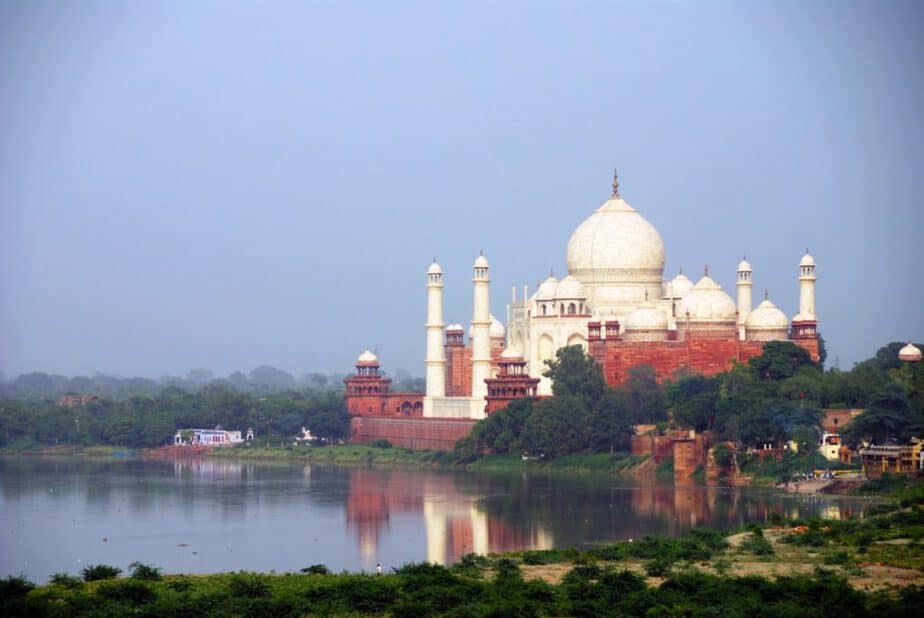 I wonder what sort of creative shot you can get?
Wildlife
There are many places in India that would allow you to get close to rare and wild creatures like tigers, rhinos, crocodiles and more… If you want to get up-close-and-personal with the native wildlife of India and take some photos, here are some of the best places:
6. Manas National Park, Assam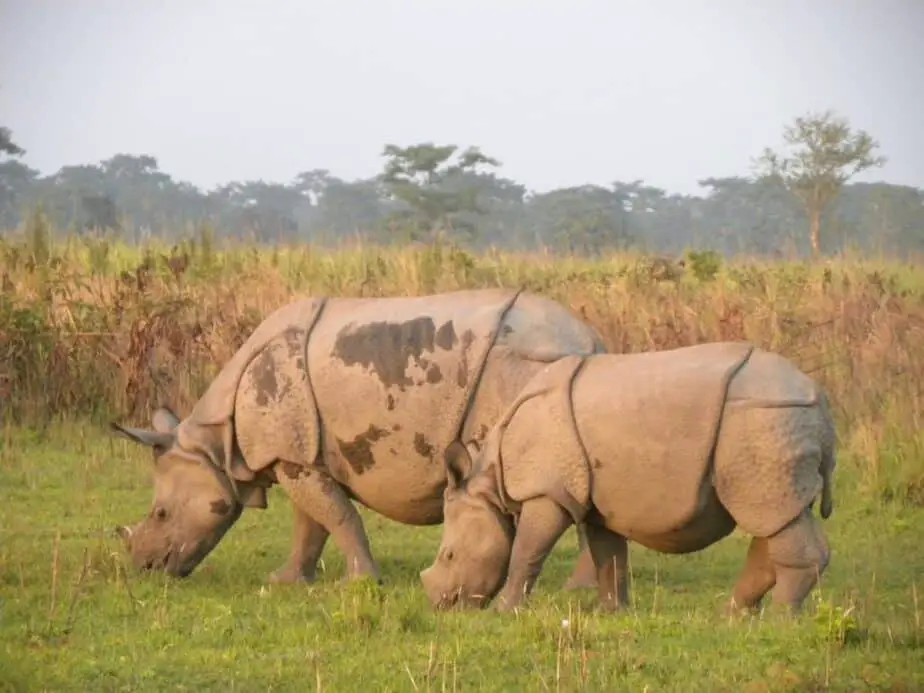 Located in the Himalayan foothills, the park is known for its rare and endangered wildlife such as the Assam roofed turtle, hispid hare, golden langur, and pygmy hog. 
Manas is famous for its population of the wild water buffalo. You can also find many other creatures like rhinoceros.
5. Kaziranga National Park, Assam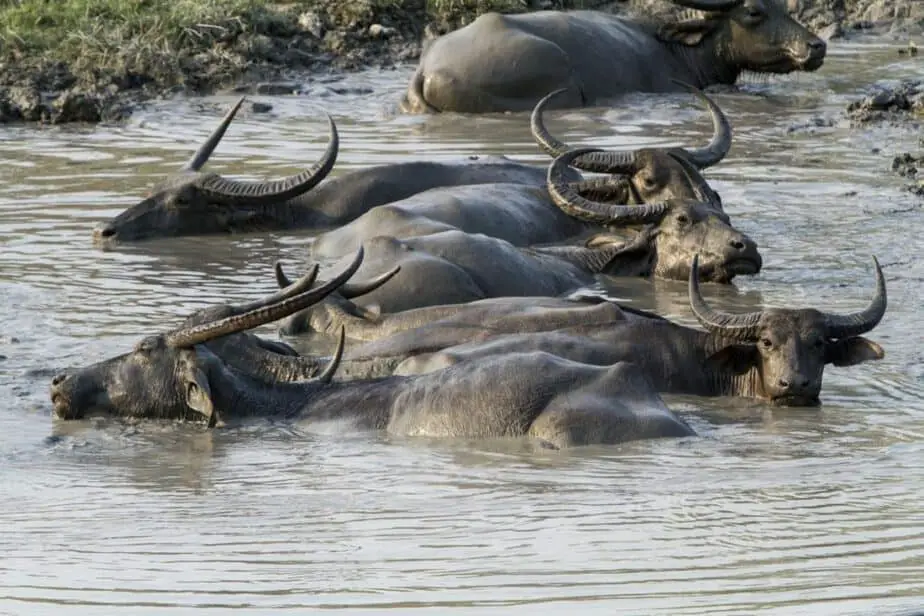 In the same region of Assam, Kaziranga National Park is a 170 square mile park. The park was established in 1908 as a forest reserve.
Indian rhinoceros, Bengal tiger, leopards, wild water buffalo and more are there.
4. Ranthambore National Park, Rajasthan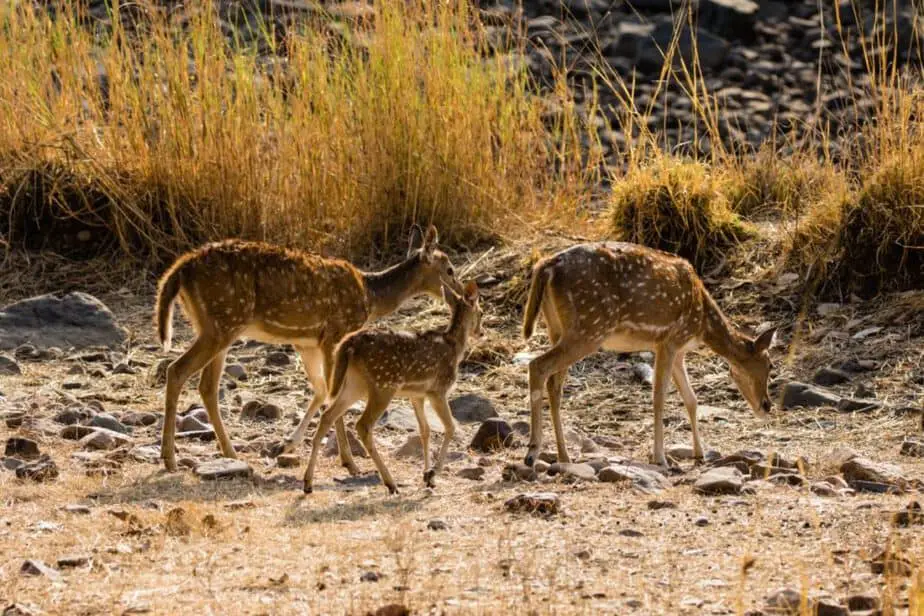 Located near the town of Sawai Madhopur in Northern India, Ranthambore National Park is a vast wildlife reserve. It was once a royal hunting ground and full of leopards, tigers, and crocodiles.
You can also find landmarks which include the majestic 10th-century Ranthambore Fort and the Ganesh Mandir temple. Also in the park, Padam Talao Lake is known for its abundance of water lilies.
3. Kanha National Park, Madhya Pradesh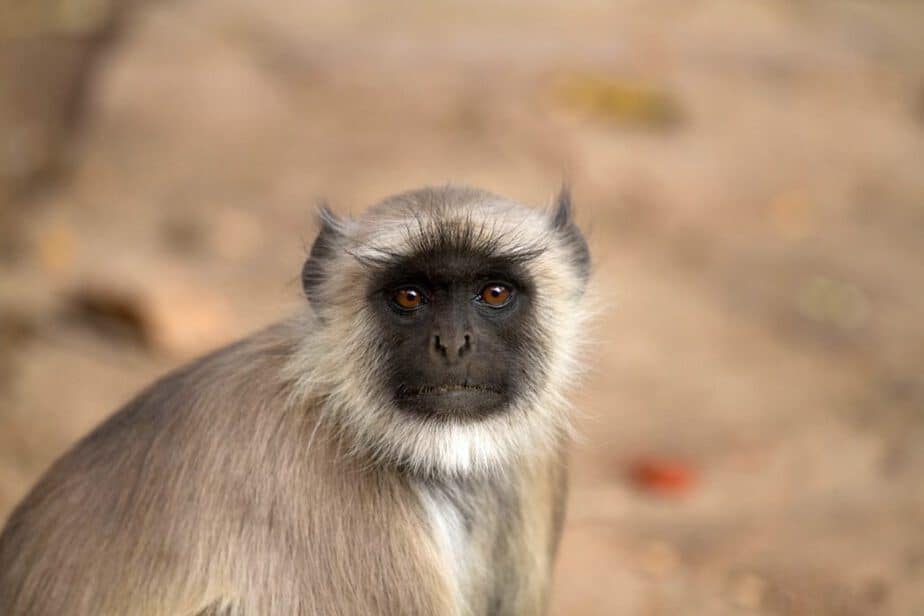 In the Indian state of Madhya Pradesh, you can find the Kanha Tiger Reserve which is actually a great spot to look for gray langur monkeys. These animals are considered sacred animals in many parts of India… move over cows!
One interesting note about Gray langurs is the partnership they typically make with the spotted deer, known as chital.
2. Sundarbans National Park, West Bengal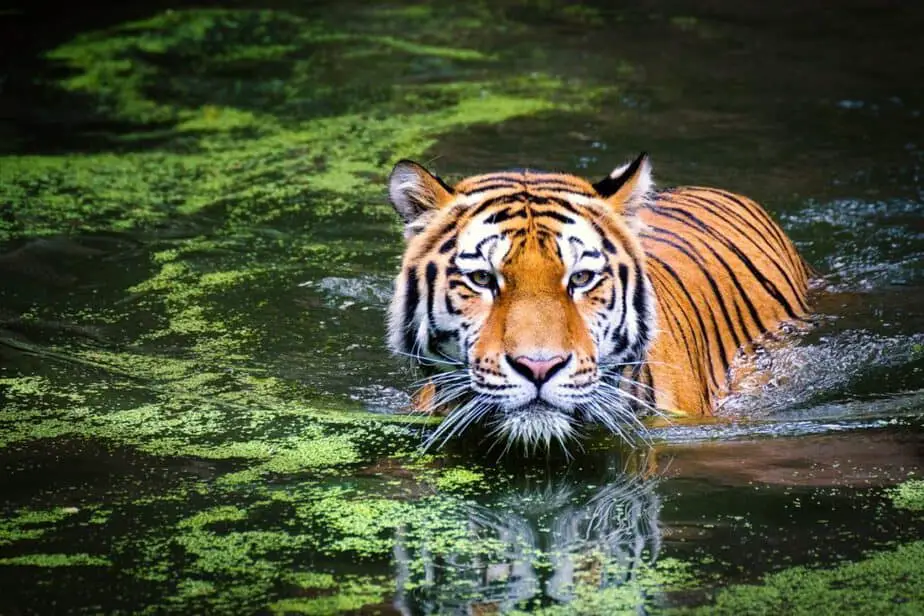 You can find one of the largest reserves of Bengal tigers at Sundarbans National Park.
There are also a large number of reptiles like monitor lizards, Indian rock python, Burmese python, King Cobra and dog-faced water snake.
1. Thattekad Bird Sanctuary, Kerala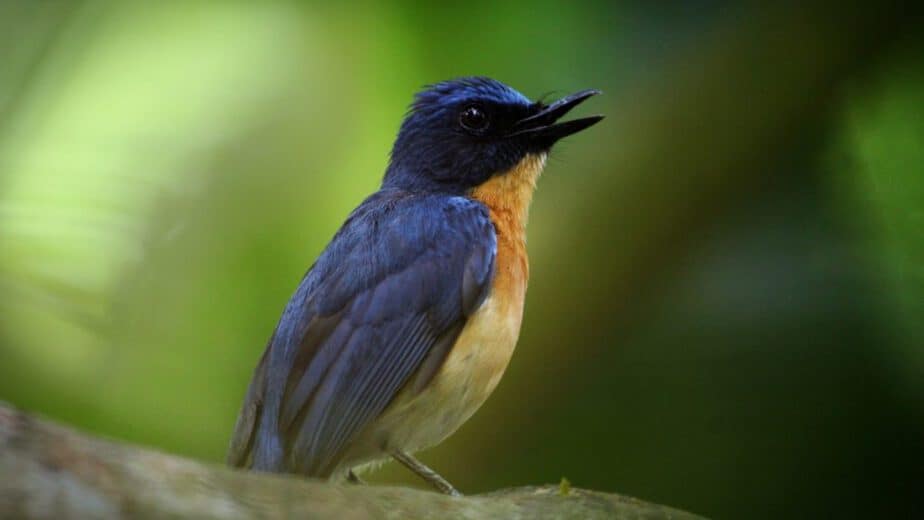 The Thattekkad Bird Sanctuary, covers an area of almost 10 square miles and located about 7 miles from Kothamangalam, was the first bird sanctuary in Kerala.
Salim Ali, a well-known bird specialist described this place as the richest bird habitat on peninsular India.