After the COVID-19 pandemic, travel has changed and if you're planning a trip to Goa you'd want to take specific precautions to avoid danger.
Goa's biggest danger is associated with drugs. There are 136% more drug problems than in New Delhi. Goa has 112% more theft than Mumbai. Goa has 117% more violent crimes than Varanasi. Goa has 106% more bribery than Varanasi. However, Goa has fewer cases of COVID-19 than 63% of Indian states.
| | | | | | | | |
| --- | --- | --- | --- | --- | --- | --- | --- |
| | Crime Index | Level of Crime | Safety Scale | Drug Problems | Theft Problems | Violent Crimes | Bribery & Corruption |
| Goa | 47.2 | 49.5 | 52.8 | 63.4 | 53.4 | 44.8 | 67.7 |
| Delhi | 58.6 | 67.7 | 41.3 | 46.4 | 58.4 | 56.2 | 82 |
| Mumbai | 42.8 | 46.4 | 57.2 | 41 | 47.5 | 38.6 | 75.2 |
| Varanasi | 37.9 | 40.7 | 62.2 | 40.4 | 48.9 | 38.2 | 63.5 |
| Kochi | 42.1 | 39.3 | 57.8 | 43.3 | 47.2 | 37.4 | 64.6 |
*Source: Numbeo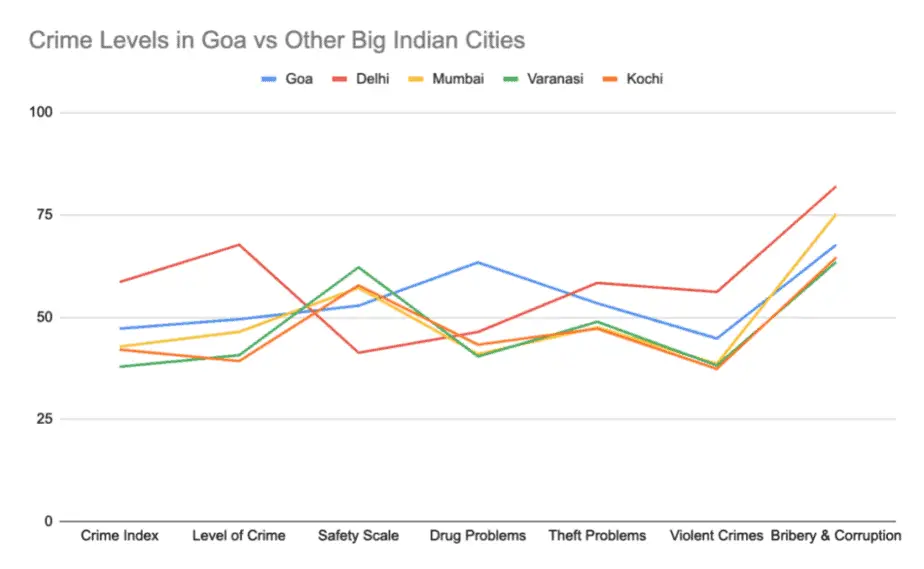 While drugs, theft, violent crimes, and bribery are problems in Goa, COVID-19 is another significant danger. In 2018, more than 8 million tourists visited the state and there are more than 1.8 million locals who live here.
However, Goa has done a great job of containing the virus. It has less than 1% of the reported cases than Maharashtra has, which is the state reporting the most cases in India.
Despite the dangers I've mentioned, Goa only had 2692 reported crimes in 2016 which one of the lowest crime rates (ranked 28th out of 36 states and union territories.
Therefore, Goa is a safe place to travel and the odds are low you will experience a crime. However, by preparing yourself for the dangers of Goa you can further reduce your chances of risk and increase your chances of having a wonderful holiday.
1. COVID-19 & Social Distancing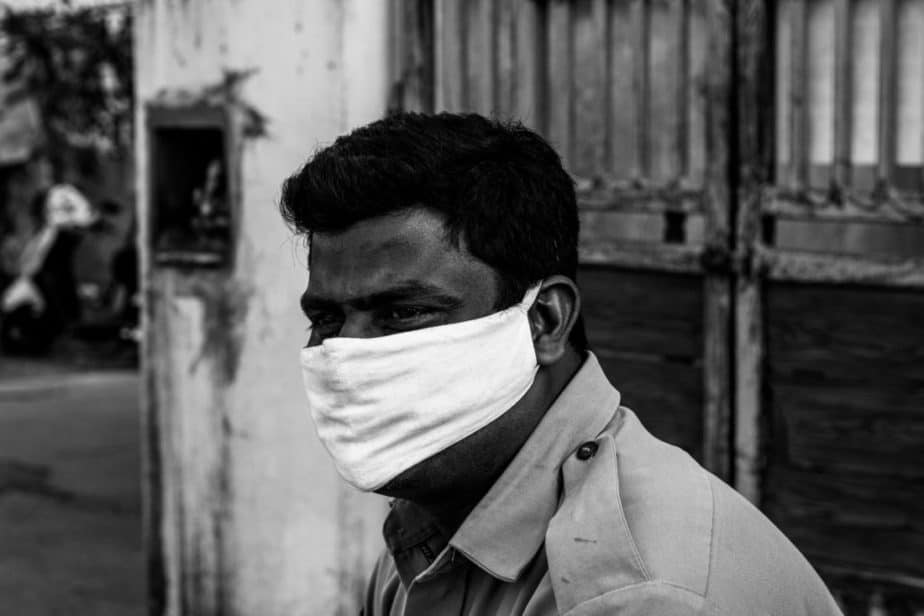 Getting or spreading COVID-19 is one of the biggest dangers for your holiday in Goa.
According to the CDC, older adults and people with serious medical conditions are at the high risk for a severe illness from COVID-19.
Before your trip, check to see if COVID-19 cases are spreading in Goa by checking the #IndiaFightsCorona site.
Goa has reported fewer cases than most states in India.
As of June 2020, Goa had only 909 cases and 1 death. In comparison, Maharashtra had 139,010 cases and 6,531 deaths.
These numbers could go up if tourists flock to Goa after the lockdown though.
It could be a challenge to social distance in Goa. There were over 8 million tourists in 2018 and the state has a population of 1.817 million locals.
Therefore, it's important to avoid densely populated beaches, restaurants, bars, and markets. Although this could be difficult.
How To Protect Yourself From COVID-19 in Goa:
Harvard Medical School recommends that you protect yourself from COVID-19 in a number of ways:
Avoid contact with people who are sick, sneezing or coughing
Stay home if you are sick
Avoid touching your eyes, nose, and mouth
Clean and disinfect objects and surfaces every day. You could disinfect your hotel room countertops, tabletops, doorknobs, bathroom fixtures, toilets, phones, keyboards, tablets, and bedside tables.
Wash your hands often with soap and water
Bring alcohol-based sanitizer (at least 60% alcohol) and rub over the entire surface of your hands
Avoid kissing as it has been proven to transmit the virus. However sexual intercourse has not been shown to transmit it
Maintain social distancing: 6 feet or more between yourself and other people
Wear a mask
In Goa, you can practice these precautions by:
Staying at hotels that disinfect their rooms each day and definitely before you check-in
Eating at restaurants which follow strict safety protocols
Beware of touching menus, silverware, and public bathroom fixtures
Avoid crowded beaches like Calangute, Palolem, Baga, Anjuna, and Arambol
Avoid crowded bars, restaurants, nightclubs, and markets
To reduce your risk of COVID-19, you can visit the lesser known destinations in Goa:
Odxel Beach near Bainguinim Town in Panji: It's a more peaceful and secluded beach.
Hollant Beach in Bogmalo in Vasco da Gama: It's not far from the Bogmalo Beach, but the Hollant Beach is quieter. Yet it is still a great place to see views of the southern coast and the sunrise.
Cabo de Rama Fort & Beach in Taluka Cab de Rama in Canacona: It's one of the most historical forts in Goa and has beautiful views of the Arabian Sea from the top of the fort.
Kakolem Beach in South Goa: This hidden beach is also called Tiger Beach and will probably be deserted (unless too many people read this post 😉
Galgibaga Beach in South Goa: It is one of the cleanest beaches in Goa and is hidden from crowds. It is known for nesting and hatching of Olive Ridley turtles.
Other Common Dangers In Goa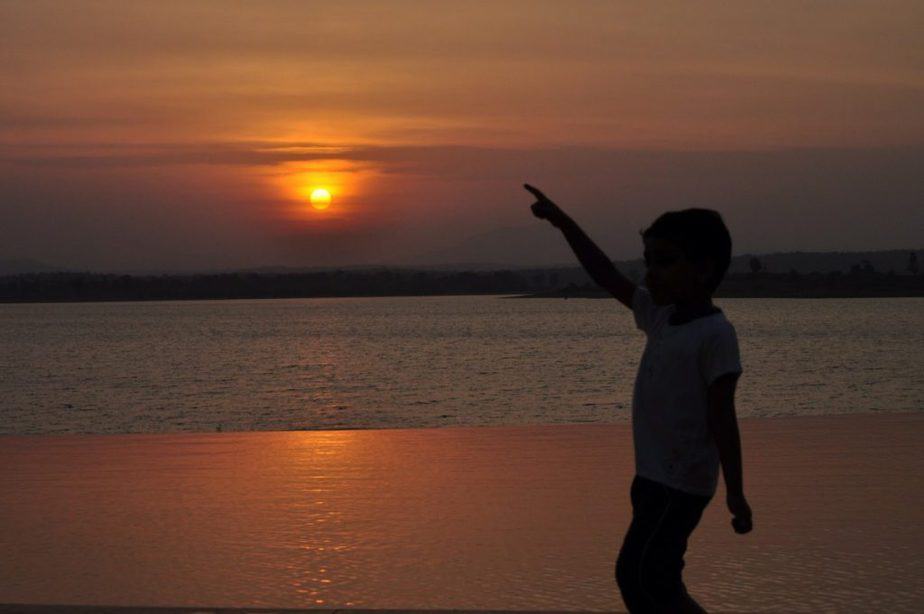 Aside from COVID-19, there are a number of general dangers in Goa you want to look out for to have a wonderful vacation.
2. Scams
The most common danger in Goa is that you are going to overpay for services because of a scam.
Tourism is the main industry in Goa, and there are many clever ways that merchants and locals will try to trick you into paying more. Here are the most common scams:
Gem Smuggling Scam
False Promises at Massage Centers
Damaged Scooters & Rental Cars
Personal Rental Car Scam
No Helmet Fee
Rigged Beach Games
Deaf Kids Scam
Clever Beggar Scams
Buying Property Scam
Elephant Photo Scam
Fake Currency
Fake Saffron
Ear Cleaner Scam
Helpful Taxi Driver Scams
SIM Card Deals Scam
For more details on each scam, I wrote a post about 15 common tourist scams in Goa.
3. Airport Taxi Transfers
Getting a taxi from the airport to your hotel can cause anxiety to new travelers in Goa, although the odds of danger is low.
Since many tourists aren't sure of the price, taxi drivers are known for charging as much as five times the usual rate from the airport. Unlike big cities like New Delhi or Bengaluru, Uber doesn't run here so you can't get a fixed price.
The safest option is to order an airport shuttle with your hotel. If you booked a well-respected hotel, you can bet they will provide a high level of service and make sure you get to their establishment safely. However, this mode of transport may cost more.
When I use Booking.com, there is always an option to request a shuttle from the airport.
Another option is to use a pre-paid taxi. There is a government taxi booth at the airport that will give you a ticket for a fixed price. Then they'll connect you with a taxi driver.
You should pay between 1,500 and 2,000 rupees from the airport to most places in Goa.
The pre-paid taxis are a good option and you probably won't have problems. You will want to bring a little cash to pay the tax and give him a small tip. 10% is a generous tip in India.
4. Drugged Drinks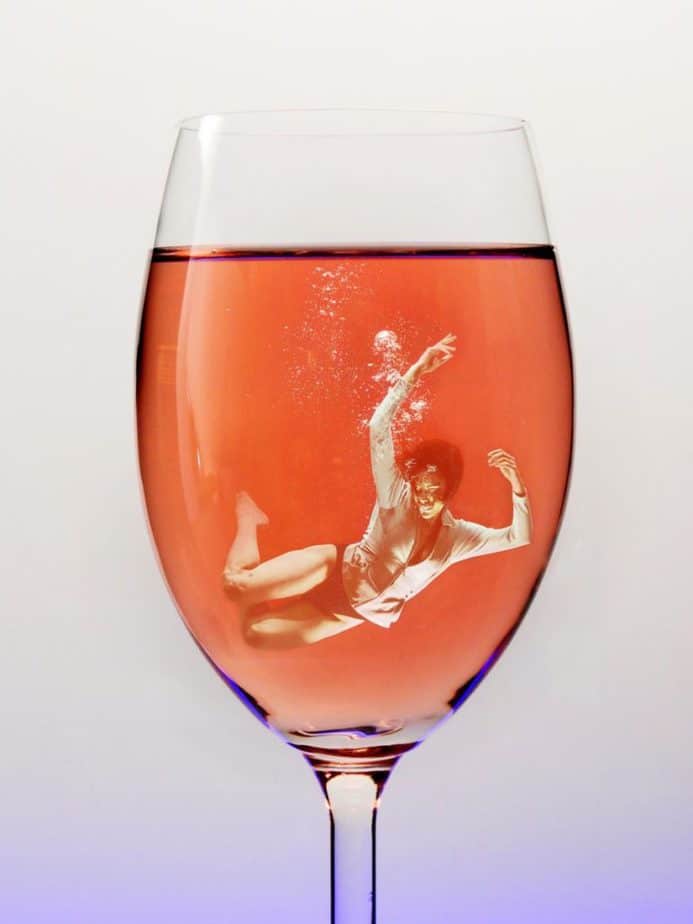 According to Tourism Statistics for the State of Goa, domestic tourists spend 5.44% of their budget on alcohol. While international tourists spend 7.92% of their budget on alcohol.
Since there are so many tourists drinking in Goa, the government keeps the taxes low on alcohol. Compared to Mumbai, the domestic beers at restaurants are 55% cheaper in Goa.
With the consumption of alcohol being common and cheap, one danger is that someone will drug your drink.
You may find yourself the victim of theft or sexual assault if your drink is drugged.
Therefore, stick to respected bars with CCTV cameras and security guards, especially at night. Always watch your drink as well.
5. Drugs
Drugs are illegal in Goa, yet many tourists come to Goa to experience the popular beach parties, raves, trance festivals, and dance clubs.
Of course, the drugs themselves present a danger to your health. You also may make decisions that you normally wouldn't while under the influence and put yourself in harm's way.
Plus, buying drugs can often be dangerous, so don't try to buy drugs from strangers or random people.
6. Theft
Another one of the most common dangers in Goa is petty theft.
Often, tourists will leave their expensive phone or camera on their beach chair, then head into the ocean for a swim. This is a big no-no.
Always leave your belongings with a trusted friend. Or better yet don't take expensive electronics or your passport to the beach.
If you choose to rent a beach hut, choose one that is built of concrete or strong wood, and has a lock on the door. Some of the beach huts are made of bamboo or banana leaves, which you wouldn't be able to lock and are more prone to theft.
If you're staying at a hotel, be wary about leaving your expensive belongings in the room. The hotel staff has access to your room and you may have your stuff stolen. This is more common in cheaper guesthouses.
If you bring expensive items, consider renting a more room in a more expensive guesthouse that comes with a safe.
7. Road Travel
One of the best ways to travel in Goa is to rent a scooter or car, yet with so with many drivers, road travel presents a danger to tourists.
There are a few dangers with road travel. The most dangerous is traffic accident. India has some of the most traffic collisions and deaths in the world (in 2015, there were 496,762 collisions and 148,707 deaths).
With the laidback party culture, there are more drunk drivers and taxi drivers might even be drunk or high late at night.
Always wear a helmet if you are driving a scooter. Not only for safety, but sometimes police single out tourists and give them a ticket for not wearing one. Although the locals do not commonly wear helmets.
The rental car or scooter agencies may overcharge you or claim you've damaged the vehicle, then make you responsible for the charges.
8. Sexual Assault
Goa is one of the most progressive-minded places in India, and you can mostly wear what you want – from bikinis to short dresses to skirts – you will get relatively few creepy stares.
However, women need to be especially careful in Goa after nightfall.
Each year there are a number of highly publicized sexual assault cases or murders.
For instance, approximately 76,402 UK tourists visited Goa in 2005 and 2006. There were 8 sexual assaults between October 2017 and December 2019.
It's important to remember the cultural differences. If a woman dresses in short skirts or a bikini and is friendly to men, then an Indian man might assume she is interested in him sexually.
Many domestic tourists fantasize about coming to Goa to party with foreign women, so it is something you'd need to think about.
9. Drowning or Dangerous Currents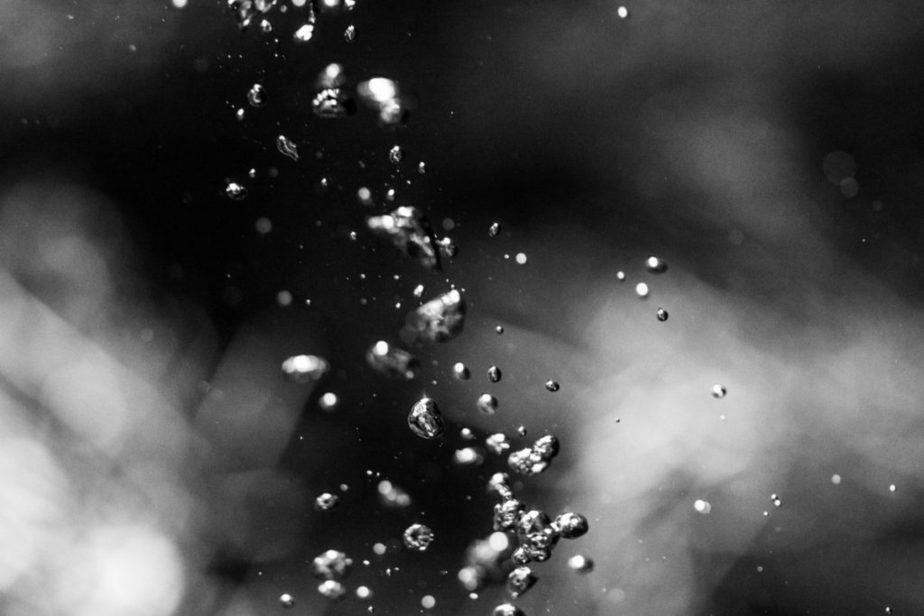 Every year some people die due to drowning and strong currents.
Some of the deaths are related to drinking too much alcohol or using drugs. Other times, tourists disregard warning signs and take selfies too close to sections of the beach with dangerous undercurrents.
10. Stray Dogs
70 people are bitten by dogs each day in Goa. In 5 months over the course of 2019, over 10,340 people were bitten by dogs.
There are a lot of stray dogs in Goa, and it's important to be aware that you'd wouldn't want to be friendly with them or feed them.
11. Political Trouble
While it is unlikely you will face dangers related to political issues, but I'm mentioning it because during elections there is a higher risk of danger.
In 2006, riots continued for two days in parts of Goa and the mob destroyed an Islamic religious school.
12. Human Trafficking
In 2018, Goa police filed 69 charges of human trafficking in Goa, according to the National Crime Records Bureau.
Similar to the danger of sexual assault, you'd want to take similar precautions.
13. Police Bribes
The police in Goa have received consistent negative coverage about how they cover up crimes and take bribes.
The most common bribe is the "road tax." This scam works like this: You'd be driving in a taxi and the police would stop the car saying there's a "road tax." The driver may refuse to move until you pay.
Summary:
By taking precautions you can avoid many of the dangers in Goa after the COVID-19 pandemic.
For a detailed post about 80 tourist scams in India, I wrote over 6700 words about how to prepare yourself and avoid losing money or getting tricked.
Other Related Articles for Traveling To Goa: