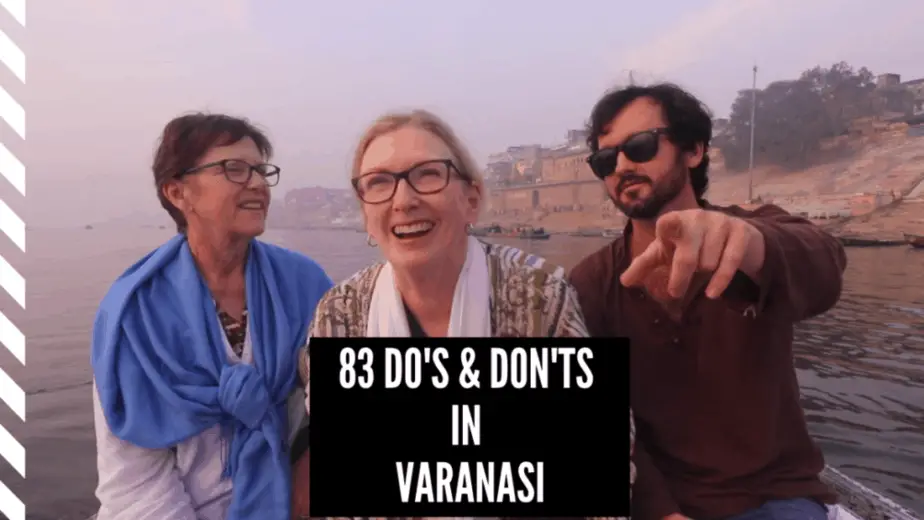 Walking along the Ganges River in Varanasi is one experience in India you do NOT want to miss. It has been one of the highlights of all of my travels, but it's like a tough workout or thick classic novel… it's difficult at times!
When I first arrived in Varanasi my jaw dropped and I was scared walking through the narrow streets that only two people can walk side-by-side in. I had lived in India for over a year and a half, but I'd never seen anything like this.
The main street looked like a war zone. Shops and people everywhere. Dirt road. Piles of trash.
The narrow lanes along the ghats weaved and twisted making me wonder if I would ever find my hotel.
The motorbikes came inches from me, even hitting my aunt's luggage as we rolled it along the street.
Weren't they burning dead people somewhere close? 😬
I was NOT sure about this place at first, until… I stepped out along the balcony of my hotel and overlooked the Ganges River. Wow! I watched the people rowing their boats along the glassy river, others washing in the river, and tourists walking along the banks and I knew I had never seen a place like this.
Varanasi is "older than history, older than tradition, older even than legend, and looks twice as old as all of them put together."

Mark Twain
If you're new to Varanasi, this article is your crash course on what to do, what to see, where to stay, and what to eat. I also hope to share some little-known bits of knowledge to help you get the most of your time in the world's oldest city.
Basics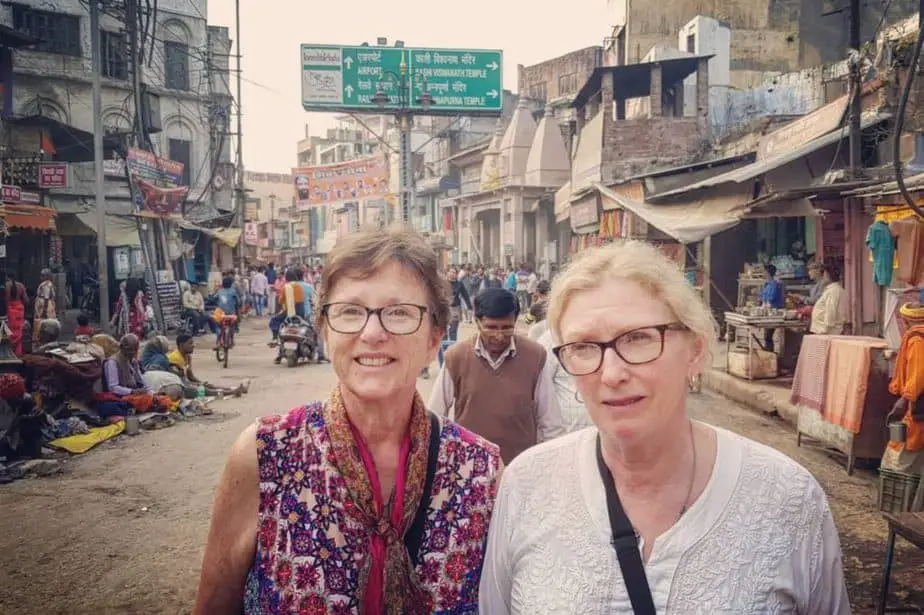 Don't come to Varanasi as your first destination in India. India is a culture shock, even in the most modern cities like Bangalore… Varanasi can be shocking to Indians who have lived here all their life. Plan to come to Varanasi at the end of your trip.
Do visit in winter (September through March). The weather is pleasant and the monsoon season is over. If you come in April through June, prepare for weather over 100 degrees Fahrenheit (40 degrees Celsius).
Don't plan a one day visit. There's so much to see and the city moves at a we'll-get-to-it-when-we-get-to-it pace, so if you try to come for one day prepare to be rushed and miss out. We stayed for 3 days and were able to see the main attractions. Next time I'm planning to stay for more than a week.
Do hire a guide to take you to your hotel. I prefer not to pre-book taxis from train stations and airports, but it's smart to do so here. It's worth the money to have your hotel send someone to pick you up because the narrow lanes seem like a labyrinth at first.
Don't arrive at night. You will want to arrive in the daytime so you can get your bearings.
Don't expect luxury resorts. You won't find chai lattes served chilled as you kick your feet up and are fanned by a bellhop here. Varanasi has 3.5 million people and 40% of them live on 50 Rs a day (less than $1 USD). It has one of the most polluted rivers in the world and a barely functioning infrastructure. Come for the historical tradition, wisdom, and once in a lifetime experience… plan a trip to Bora Bora for comfort.
Do watch your step. The streets are only a meter or so wide and you will have to dodge people, cows, and motorcycles often. My aunt's luggage was hit by a motorbike as we pulled it.
Don't wear flip-flops. Would you wear flip-flops to play basketball or soccer? Walking around in Varanasi can be a contact sport, so put on some shoes or hiking sandals on your feet.
Don't swim in the Ganges. The wastewater from the city flows directly into the river. The cremated bodies are put directly in the river. It's not uncommon to see dead cows in the river. It may be the "mother" to all Hindus, but it is India's most polluted river.
Don't expect the streets to be clean like Switzerland, Singapore or even Kerala. Varanasi is believed to have been founded by the Hindu god, Lord Shiva 5,000 years ago. So yeah, it's a bit different than other cities 😉 and you can expect to have to step over cow poo, fruit peels and trash often.
Do expect to negotiate hard. Whether you're taking a boat tour on the Ganges or buying a silk sari, you are going to be bargaining with people who do this every day, most days each year. Indians are sooo good at negotiating too, so if you want a fair price, expect to work for it and don't feel bad about walking away if you don't like the price.
Don't pay for bindis or hand massages unless you want to. When you're strolling along the Ganges, locals will approach you and start massaging your hands, arms or shoulders. Others might put a bindi on your forehead during Ganga Aarti. In each case, they might aggressively ask for money afterward. However, if you didn't request the service you're not required to pay. I recommend not accepting anything you don't want to pay for, but you can walk away afterward if you wish.
Don't expect to take photographs in temples. Most of the popular temples do not allow photography. Some don't allow foreigners.
Do keep your eyes open for beautiful architecture. Varanasi has so many surreal buildings to check out. Some mansions with huge domes were built by the Rajputs who ruled from the 7th to the 12th century. The tall structures that were built by the Vijayanagara Empire are even older. You can also see modern glass buildings.
Don't trust the monkeys. When I first arrived in India, I thought they were cute. And they still are, but they are also trouble, especially in Varanasi. Locals are said to train them to do their work like picking up trash, delivering breakfast, and maybe stealing your nice camera.
Do expect poetry and rhymes, instead of truth. "Burning is learning. Cremation is education." I heard this a number of times from locals trying to sell me things. The people of Varanasi like to speak in rhymes and try to answer you that way. Be prepared to take their answers with a sense of humor, and ask multiple times if you want a straight answer.
Do expect to see wedding and funeral processions in the street. If you see a crowd of people coming your way, it's likely someone is either getting married or passed away. Step to the side!
Don't expect meat. Along the ghats the restaurants are vegetarian and I couldn't even find eggs.
Don't disrespect the cow. They own this place, and might block your way at times, but treat them like the locals with plenty of patience and honor. It is disrespectful to urge them on and if you don't you may upset someone or find yourself on the wrong end of some horns.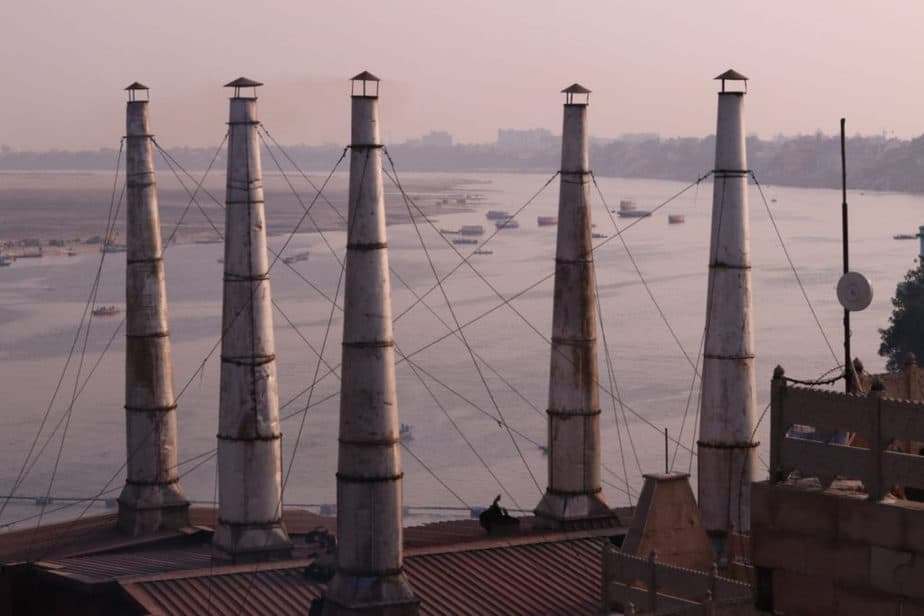 Don't disrespect the river. Our guide explains, "Even if your mother is dirty from cooking dinner, you still want to go sit in her lap." The people here revere the Ganges and it's not wise to say anything negative about it.
Do be aware of fake Aghori sadhus. You will see many sadhus in Varanasi and some are devoted to their calling. Others are doing this to make money. The Aghori sadhus do after-death rituals and are smeared with the ashes from cremations. They sometimes have jewelry made from bones and cups made from skulls. Some are in it for the "donations" so just be aware you may be asked for money aggressively.
Don't do PDA. There's a news story about the police seeing a couple kissing and took them to be married right away. It's a traditional place so save the handholding and kisses for Paris.
Do dress conservatively. Same as above, since it's a holy place you won't see women wearing dresses or tanktops like you would in Mumbai or Goa.
Do expect to pay for photographs. If you want to take photos of a sadhu, many treat it like a street performing gig. They dress up, pose, and you pay. If you take photos, then ask first and be prepared to pay. If you take a photo without paying or asking, then be prepared to have your karma cursed for generations.
Do wear a face mask. Not only is the city crowded with traffic, but there is also ash from the cremations in the air.
Don't talk with the touts. The touts in Varanasi are some of the pushiest in India, which is saying a lot. If you speak with them, be prepared to endure a longer sales pitch. My family came and they're nice people from a small town in the Midwestern USA where it's impolite to ignore someone when they speak with you… because of this we had touts continually following us.
Do take off your shoes. At all temples and homes, you are expected to take off your shoes. At temples, pay someone to guard them for a few rupees.
Do prepare to be asked to take lots of selfies. For many Indians, traveling to Varanasi is a dream come true and the trip of their lifetime. Many might have only seen Westerners in Hollywood movies so they will want to take a selfie. It's usually very cute, but if someone seems creepy or weird it's okay to say no. If a group of friends each wants to take one-on-one selfies with you, it's okay to insist on taking one group photo.
Do learn about the history of Varanasi. In Hindu legends, it is said that Lord Shiva and his wife Pavarti walked here at the start of time. It was one of 16 great Buddhist kingdoms and mentioned in their ancient texts before Christ. The Buddha spoke here. Tulsidas, the author of the iconic epic Ramayana, lived in Varanasi for a bit. Yoga and Ayurveda were thought to have begun here.
"Banares [Varanasi] is an encyclopedia itself, it has got 100 dimensions, you can't cover it even in a book,"

Bhanu Shankar Mehta, a lecturer about the city who has lived here for more than 80 years.
Eating & Drinking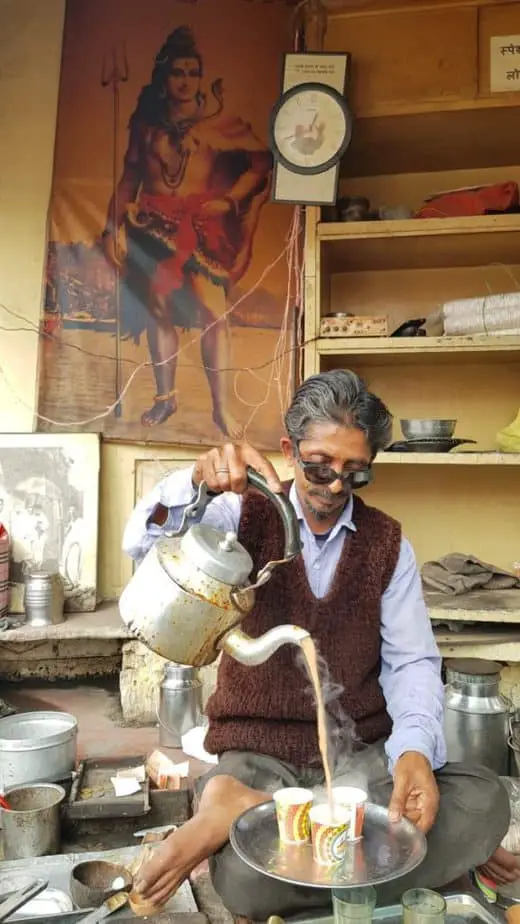 Do drink kullad chai. Many street shops serve chai in a disposable handle-less clay pot.
Do taste the Dal Kachori. One of the popular street foods here, it's deep fried bread made with lentils. Sometimes it's filled with more lentils or other foods.
Do taste the Aloo Tikki. These are like the hashbrowns of India. Boiled potatoes, peas, and curries are made into a small patty.
Do have Malaiyyo for dessert. This sweet snack is saffron flavored milk foam and served during the winter. It is often is found at street vendors overflowing in a kullad (clay pot).
Do have the local breakfast. Kachori sabzi is what everyone eats on the street, often with jalebis.
Don't eat too many jalebis. It looks like an orange pretzel, is made in the street and is very sweet. It's deep-fried maida flour batter that is marinaded in sugar syrup. Don't be surprised if you find locals eating them for breakfast.
Do sample a bit of paan. Banarasi paan is sold everywhere here and worth tasting… a little at first. The local version is a betel leaf filled with cloves, tobacco, areca nut, and dried coconut. There are other varieties. The betel leaf is a mild stimulant and for some a hallucinogenic, so prepare for a strong taste and a red mouth.
Do have roasted shelled peanuts. These are a healthy and a safe-for-the-stomach protein-rich snack at the Assi Ghat.
Do consider whether you want to try bhang or not. Bhang is a blend of marijuana that is mixed into a lassi (yogurt drink). It's legal here and NOT for everyone. But if it is for you, the Blue Lassi has 75 types of lassis and one of them has bhang it in. If you want another lassi on a hot day this is the place, it is popular with foreigners and has over 2000 reviews on Google.
Don't smoke charas with the sadhus. Or do. If you're the type who would do this, then I'd guess you're also the type to not take recommendations from bloggers 😉 As you walk along the ghats though you'll see sadhus smoking and they may offer you some. I'd recommend any drug use here, because it will increase your risk of running into a dangerous situation.
Don't buy drugs. There's an underbelly to Varanasi and that means you will probably be offered drugs. I was, as I was hanging out at a chai shop. I politely declined.
Do try vegan food at the Brown Bread Bakery. The menu is not large but it is good with selections such as the:
Tahina Salad with cucumber, green pepper and tomatoes: 205 Rs
Penne Alla Salsa Di Noci (penne with walnut sauce): 245 Rs
Vegan chocolate cake for dessert: 80 Rs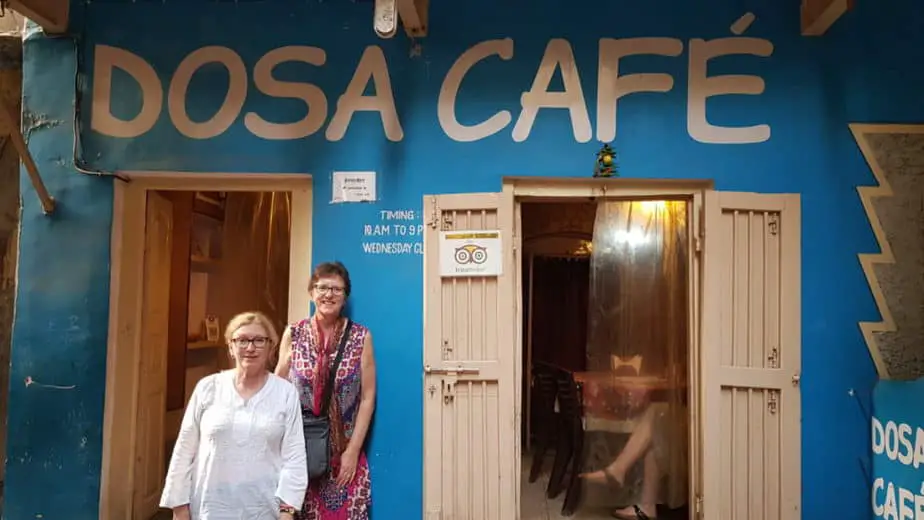 Do eat a dosa at the Dosa Cafe. There are only a few tables in this restaurant, but if you're lucky enough to get one, you will enjoy a large selection of delicious dosas. Take the chance to try a uniquely-flavored dosa like a creamy paneer dosa stuffed with cheese and marinated in cream. Or try a sweet dosa like the Choco Dosa.
Do eat the margarita pizza at Pizzeria Vaartika Cafe. Near the Assi Ghat, you can sip on a nana mint drink with a cheesy wood-fired pizza. If you are missing America, follow it up with an apple piece and ice cream for dessert.
Do get addicted to mango smoothies. Mangoes grow in summer so if you're in Varanasi during the off-season be prepared for a treat.
Do have tea at a rooftop cafe. The Tripling Bistro is a highly-rated place with a chill rooftop. It's a great place to have tea or any meal of the day.
Where To Stay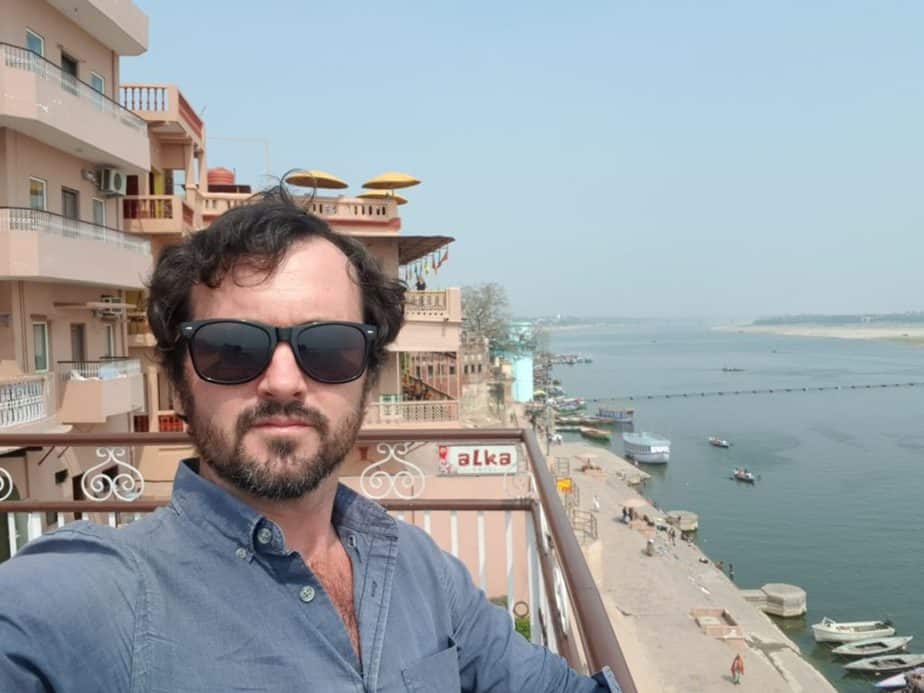 Do stay in a hotel on the ghats. Waking up and being able to walk down to the river as the city wakes up is a treat. Being close means you can enjoy this without having to navigate the traffic and narrow stone lanes. You can also enjoy the happenings of the ghat at night without leaving your home.
Recommendation: I stayed at the Alka Hotel (click here to check the price at Booking.com) at the Meer Ghat, which has a perfect location. You can walk to the Ganges in a few minutes, and see them as you eat breakfast and dinner. The burning ghats are 5 minutes to the north, the Dashashwamedh Ghat and the main Ganga Aarti ceremony are 5 minutes to the south. The most popular temple in the city is less than 10 minutes away too. The rooms are completely decent and the premium rooms are reasonably priced with great views of the Ganges.
Do stay with other travelers at Wander Station. For budget travelers, this hostel has over 1000 reviews and the best score (8.7 on Booking.com). It has a spacious rooftop terrace to hang out with other backpackers. There is a decent cafe serving food on-site and it's close to the Dasawamedh Ghat, which is centrally located.
Do stay in a palace. For luxury travelers, you can try the Taj Nadesar Palace. It's a 20-minute drive to Varanasi on a property that is beautifully decorated with mango orchards and jasmine fields. It has hosted kings, queens, princes, princesses and other royalty for years. Maybe it will host you sometime soon? 🙂
Finances & Safety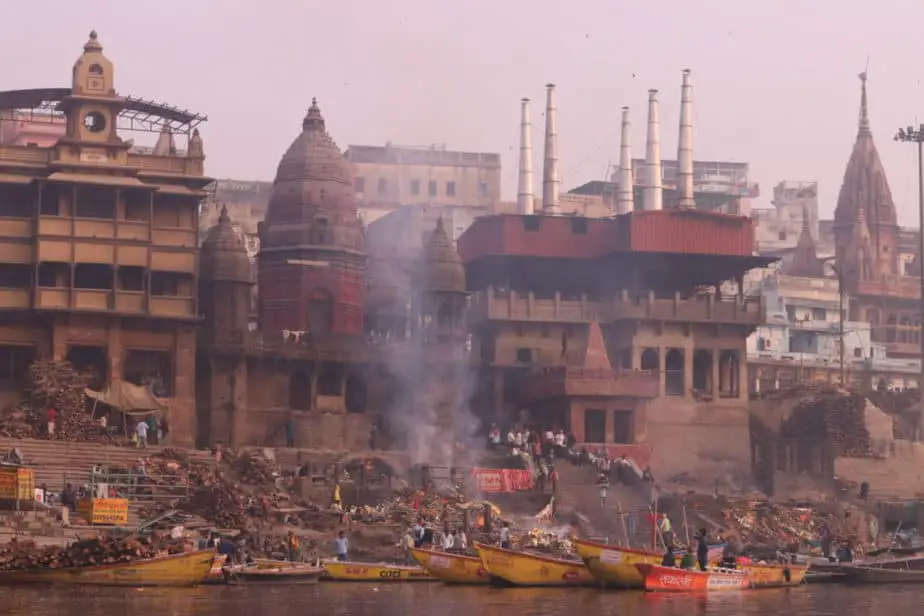 Don't give donations to any unsolicited tour guides. As you walk along the ghats some enterprising smooth-talking locals are going to start giving you facts and history about the ghats. If you're new to town, you may not realize that when they are finished they are going to ask, sometimes demand, you give a donation to their "organization" for the poor. If you want a tour guide (and I recommend one), get a certified guide, and ask to see their license.
Things To Do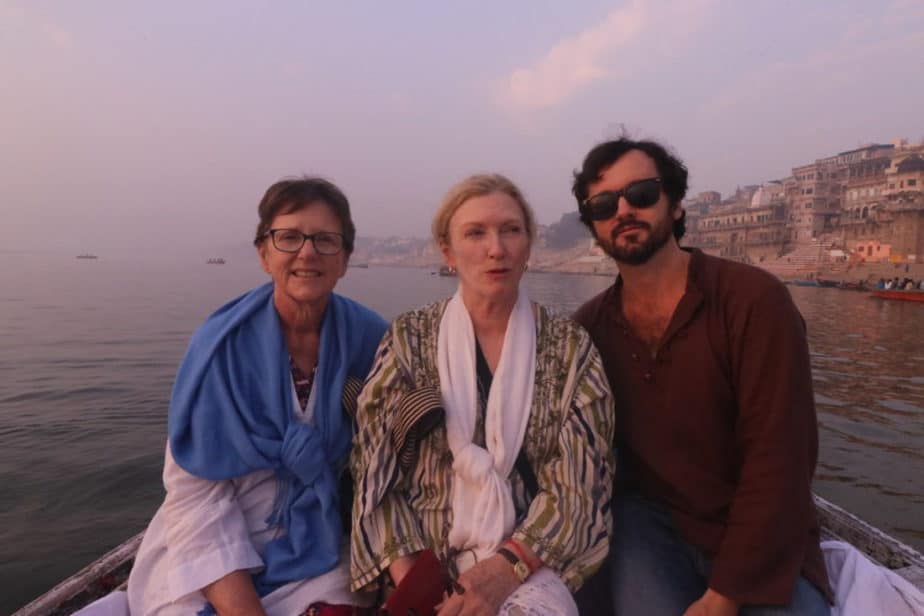 Do walk along the ghats as much as possible. It's the best people-watching pedestrian mall in the world. Spiritual pilgrims bathing and doing rituals, tourists taking boat tours, families seeing the Ganges for the first time with beautiful bright smiles on their faces. The sun twinkling on the river that billions of people here revere. My favorite times in Varanasi were just slowly strolling by the water, taking photos, and soaking up this unique place. Sunrise and sunset are the best times to enjoy it.
Do take a Ganges boat tour at sunrise and/or sunset. Varanasi is such a teeming busy city with streets that are only a handful of meters wide… when you take a boat out onto the river you can take a look at one of the oldest cities in the world from a comfortable distance. Shared boats can start around 100 Rs ($1.50), and private boats cost about 250 to 500 Rs ($3 – $8).
Do see the morning aarti at Assi Ghat. It starts before sunrise but if you are an ambitious sightseer there's no better place to start your day. You can watch the aarti ceremony with devoted followers from 4:30 to 5:30 am. If you can't pull yourself out of bed so early, at 7:30 am you can come to listen to live music from up-and-coming classical musicians.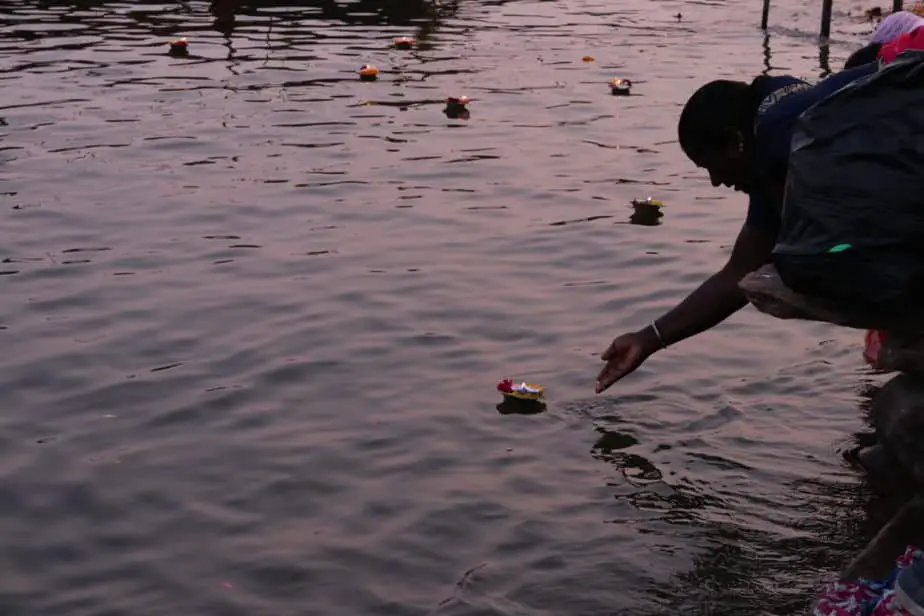 Do see the sunset Ganga Aarti at Dashashwamedh Ghat. This is the main event in Varanasi with hundreds of chairs as if we are going to be seeing the popular local rock band. Aarti is said to have come from the Vedic concept of fire rituals and involves moving an Aarti plate or lamp in a circular motion. The devotees also sing songs for the gods and burn of incense.
Timing: Every night at 6:30 PM
Do check out as many ghats as you can. There are 84 to 87 ghats in Varanasi and each one has its own character and community. The main ghats like Assi Ghat and Dashashwamedh Ghat are must-sees in Varanasi, however, it's worth exploring some of the quieter ghats like Bhosale Ghat which has an imposing stone structure at the top and makes for great photographs.
Do visit the Kashi Vishwanath Temple (if you can). It's the most popular temple to Lord Shiva and the 9th richest temple in India. Lord Shiva once appeared here as a fiery column of light and there is often a line to get in. You actually may NOT be able to get in, as sometimes foreigners aren't allowed. But if you can, then come to check out an aarti ceremony.
Timings:
Mangla aarti – 3 AM
Bhog aarti – 11:30 AM
Saptarshee aarti – 7 PM
Shringar bhog aarti – 9 PM
Shayan aarti – 10:30 PM
Do get lost in the narrow alleys. The width of the narrow lanes varies from one to two meters (6 to 12 feet) and it's worth strolling through them without a destination in mind. There are shops, chai stalls, street food, cows, sadhus, kids going to school, homes, music schools, soldiers, and much more.
Do spend a few hours at the burning ghats. The Manikarnika Ghat is often just called the "burning ghat." 24 hours a day, 7 days a week, bodies are being burned on piles of in a methodical way. Why? Hindus believe if they are cremated here their spirit will escape the cycle of rebirth or attain moksha. I spent a long time sitting on the steps nearby watching, thinking, and taking it in. It's not a beautiful or fun thing, I felt sick most of the time, but to see death so close is something that made a strong impression on me.
Don't photograph the burning ghats. Put your camera away as you walk up out of respect for the families who are grieving. If you do want to photograph, you can take photographs from the river on a boat ride. You would need a zoom lens to get close-ups. Or there are lesser-known ghats that do cremations as well.
Do take a music class. The Benares Gharana is a style of playing the Indian drum called the tabla. There are sitar classes. There are singing schools. This is a musical place and there are plenty of lessons to immerse yourself in the culture.
Do visit the slanted submerged temple. Known officially as the Ratneshwar Mahadev Temple, it's one of the most unique temples in the city with its 9-degree slanting roof (the Leaning Tower of Pisa is only 4 degrees off). Just north of the burning ghats, you might just see the roof of a temple emerging from the river. In the 1800s, the priest would dive down into the temple to lead worship. No one knows why it is leaning, was it built on unstable ground? Built poorly? Or did someone curse it? It's one of the mysteries of Varanasi.
Do take photos from the other side of the river. If you hire a private boat, you can ask your driver to stop at the other side of the river. There is NOT a lot going on there, except a few makeshift shops, horses and maybe camel rides. You can take some great stationary shots of the city from there though.
Do see the Durga Mandir Temple. This temple is thought to have been built in the 7th century by the Chalukyas. Durga is the goddess of war who rides a lion into battle. It's also called the monkey temple because they are everywhere, and are NOT tame, so keep your distance. No cameras or photography is allowed.
TIP: Taste the ladoos Prashad (a sweet ball) which you can offer in your prayers and also eat.
Do visit the Tulsi Manas Mandir. This temple does allow photographs and is wide open and spacious. There are hundreds of lines of scripture written in the walls and for a few rupees, you can see figures enact scenes in the Indian epic story, the Ramayana.
Do stroll around the Banaras Hindu University (BHU). With a list of alumni ranging from poets to sculptures to filmmakers, you will be surrounded by students ambitiously pursuing their studies as well as beautifully manicured grounds.
Do visit the New Vishwanath Temple. Not to be confused with the Kashi Vishwanath Temple, this one is found on BHU's campus and has hallways covered in scriptures from the Bhagavad Gita. It's made of white marble and less crowded that the older one.
TIP: Try the cold coffee and samosa on the BHU campus.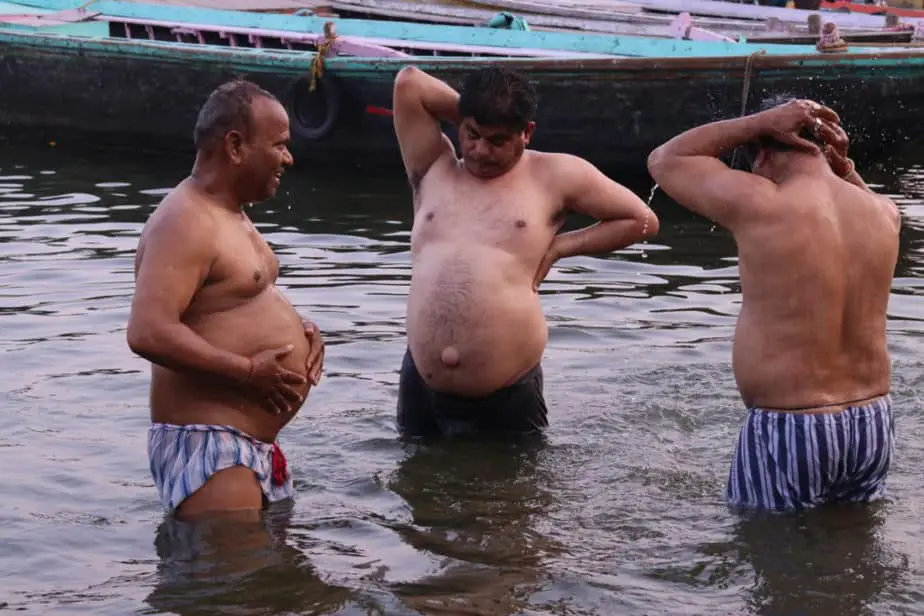 Do look for kids getting their heads shaved along the Ganges. The first time a kid gets their head shaved it frees him of his or her last birth. It's the start of their new life. It happens right along the Ganges all the time.
Do get a massage by the river. You'll find plenty of people offering them, and if you don't mind getting rubbed down in public you can get an arm, head, or full body massage right by the holy river.
Do take a trip to Sarnath. If you've heard of a man known as the Buddha, then you may want to check out this city just north of Varanasi. In the same way, Hindus make a pilgrimage to the Ganges, Buddhists make a pilgrimage here. Here you'll find a number of attractions:
Dhamek Stupa – a large dome-shaped stone shrine
Chaukhandi Stupa
The deer park where the Buddha gave his first talk.
The Buddha Statue
Tibetan Buddhist Monastery
Sarnath Zoo
Buddha Fountain
Garden of Spiritual Wisdom
Do visit the Ramnagar Fort. It's where the kings of Varanasi lived. The first thing you'll notice are the balconies that look like a beautiful place to sip a tea with carved ornate Mughal-style architecture. They are a great place for photographs.
Do visit some lesser-known ghats. Panchaganga Ghat is the meeting place of five rivers. Lalita Ghat honors the personification of the Durga god.
Do look out for lesser-known temples. There are small temples on most streets and you can find some that are very old and some that are very new.
Do see the marble map of Gandhi's 'undivided India.' The Bharat Mata Mandir was inaugurated by Mahatma Gandhi in 1936, and has a large map of India made out of marble on the floor. It's unique because it depicts Afghanistan, Pakistan, Bangladesh, Myanmar, and Sri Lanka all as India.
Do plan a trip in March for Shivratri. Lord Shiva is the founder of the city, and when this Hindu god's birthday happens, the city has a huge party. The men will be dance in leopard skins and women will wear their most colorful sari.
Weird Stuff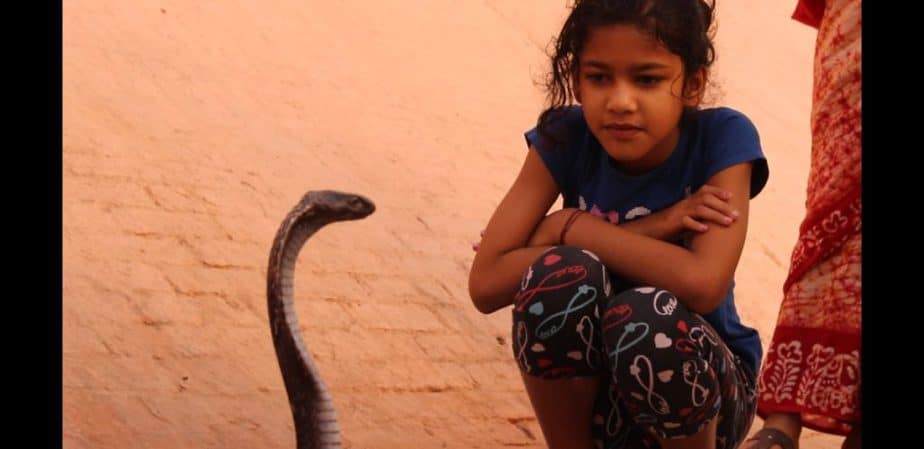 Do look for frog marriages. If the rains don't come, the locals put garlands on frogs and marry them at the Ashwamedh Ghat.
Do check out the kite fighting. These kids have some real skill as they maneuver their paper, stick and fishing line kites in a heated battle with each other.
Don't worry about getting bitten by a cobra. You may see someone charming a cobra near the Ganges. They may even let you hold it or get close, but don't worry because they have been defanged. Maybe don't test this one out though 😉
Do check out the goats that wear sweaters... before J.Crew hires them all as models for their next catalog.
Do bet on kids diving in the Ganges for coins. On Sundays, youngsters go swimming in the river looking for lost coins, and you can place bets on which one will find them.
Transportation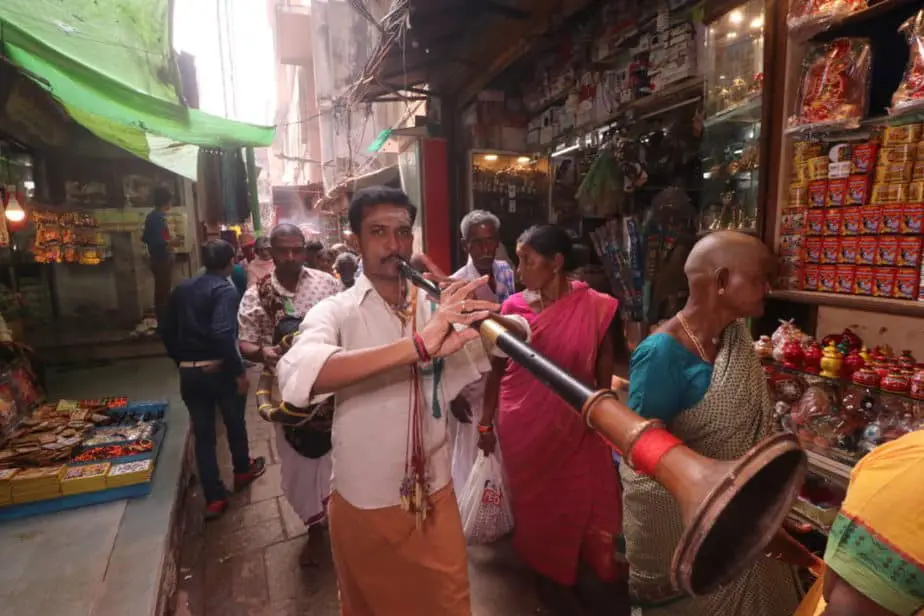 Do take a bike rickshaw. Varanasi's traffic is crazy so why not see the city in your own bicycle-drawn chariot? You can expect to pay 25 rupees for a distance that would take about 10 minutes to walk.
Don't take too many rickshaws. Walking along the ghats is the best way to travel though.
Shopping
Do check out Godowlia Road. It's near the main chat (Dashashwamedh Ghat) and has lots of colorful stalls to look through.
Do check out the Bansphatak flower market. It has colorful fragrant and very big garlands.
Do buy a sari from Weaver's Village. The silk saris in Varanasi are known around the world to have threads of gold and can take 6 months to weave. Come to watch the skilled craftsmen at work and if you're wanting to own one prepare to negotiate.
My Final Thoughts
Don't overwhelm yourself in Varanasi by trying to do too much. Pick a handful of things to see and let the slow pace of the city dictate your trip. I can guarantee this is a place you won't soon forget.
To help you sleep well at night, I would recommend getting great travel insurance. I love SafetyWing with its low prices and monthly payment option. It's super easy to sign up and if you sign up through my link, you would be supporting this website at no cost to yourself.