I was recently counting up the days since I flew to India on a one-way plane ticket, and I've been reflecting on my experience in this beautiful country. As a foreign tourist, the Indians I've met often ask me…
What do you think of India? Of course, I love it, which is why I've spent 472-ish days here and am planning on staying much longer. Renting an apartment is 80% less expensive. The internet is 40-75 mbps (pretty fast). The Taj Mahal, Varanasi, and Kerala's Backwaters are like nowhere on Earth.
I love people treat "guests as gods" and enjoy doing the same myself. The colors and celebrations like Diwali, Holi and Deepam are so much fun. The history and architecture look like it's from another world. Not to mention, I can live on ~33% of my USA budget and have saved enough money to pay off some past debts.
Friends often ask me about my overall impressions of India, which is tough, because many of the experiences contradict each other… for instance, driving here is so much fun… Most days. Other days, when I'm stuck in traffic or getting honked at by some aggressive motorcycle driver, large puffs of smoke come rolling out of my ears 😡
Living in India
I've been living mostly in a small city in Tamil Nadu, a state in southeast India. I have my own two-bedroom apartment, internet, a scooter, and most of the amenities I had when living in Austin, Texas.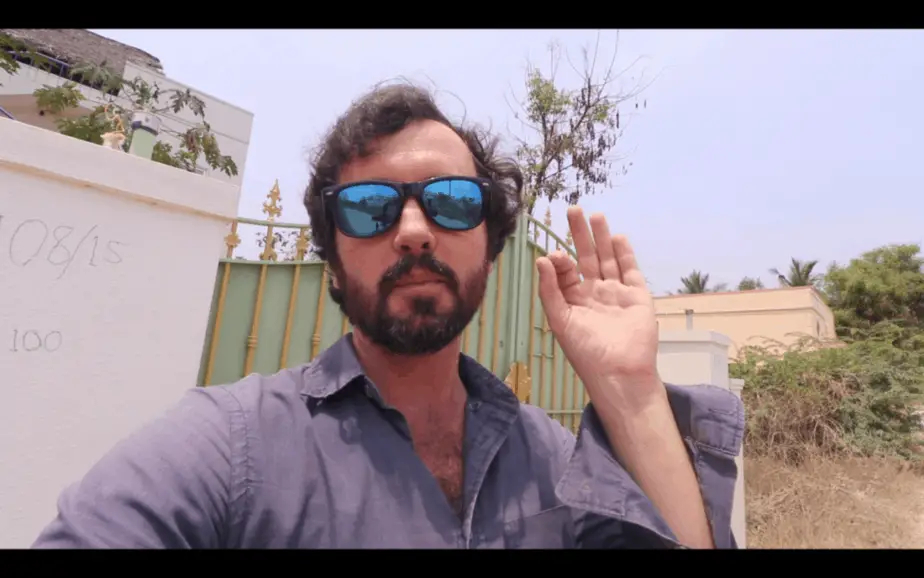 Renting an apartment
I pay 12,000 rupees a month ($161 USD) for a two-bedroom apartment (and local friends say I'm paying way too much 🤣). There are big windows in my office with a lot of light. I have my own kitchen with a water filtration system. I bought an air conditioning unit for my bedroom. I have beautiful views of a local mountain, and it's the nicest place I've ever lived on my own.
I have a water heater for hot showers, I just click it on 10 minutes before and then hop in.
There is no official lease, although I wrote one up myself and had my landlord sign it. You would find more official protocols in larger cities, but I just paid 3 months to my landlord and every three months I pay again. My landlord is great though. If something breaks, he sends someone over and while I pay for it, it's always been reasonable. 700 rupees ($10 USD) to fix the fan on my refrigerator, the hot water heater was 350 rupees, and when the bathtub got stuck it was 200 rupees.
Transportation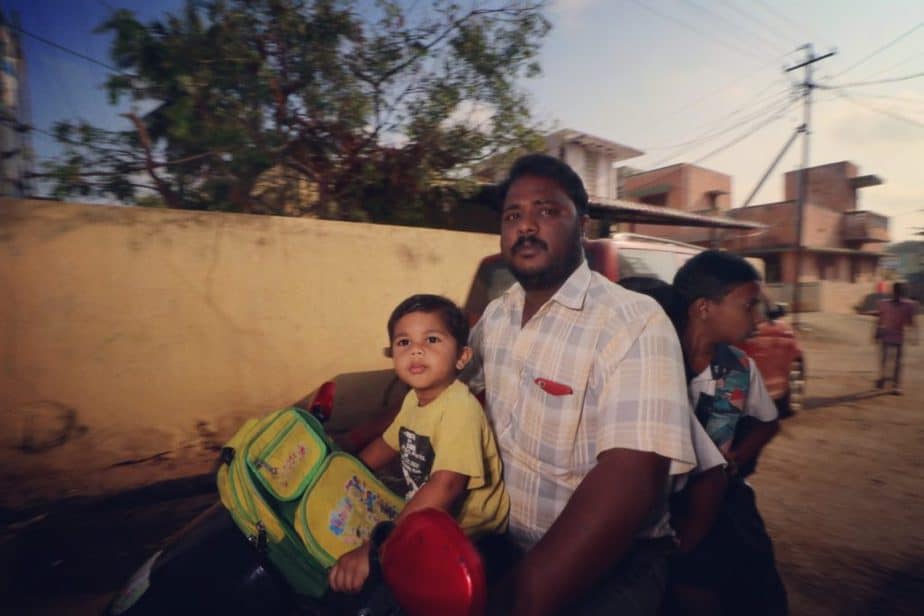 I rent a Honda Activa scooter for 2800 rupees a month ($37 USD) which takes me everywhere I need to go. It's been reliable and if there is a problem, I ask the guy I rent it from to fix it. One time it wouldn't start and he came over, we drove out together and got it fixed it.
Taxis to the Chennai Airport (~4 hours away) are 2900 rupees ($39 USD). Pondicherry is a historic once-French-colonized city (~3 hours away) for 3500 rupees ($47 USD). Madurai is a city with a flower market and a huge temple (~5 hours away) for 6000 rupees ($80 USD). I like taking taxis and can usually sleep in the back and the drivers are good.
Buses to the Chennai Airport are super cheap, yet can be frustrating to figure out which is the right one. My friend took one for 160 rupees, yet had to spend an hour asking around at the bus station to figure out which was the right bus. It also added an hour and a half to her trip.
Trains from Agra to Khajuraho, which is an 8.5 hours trip are about 625 rupees ($8.4 USD). The train from Agra to Khajuraho was delayed 2.5 hours and even at 1:30 am was full of people. We had a tour guide to help us find our seat since I was with my mom and aunt, or else it would have been super tough. I was worried about my mom and aunt sleeping in the trains, but once we were in it was okay. A bit warm and claustrophobic and the bathroom in our first train was a shocking experience for my mother. But in our second train to Varanasi, the bathrooms were clean and we got a lot of good sleep.
Rickshaws or tuk-tuks can be a fun way to get around a city, or a way to tempt death if you get a masochistic driver 🙂 A short ride of 2 km is ~50 rupees. The price goes up from there.
Food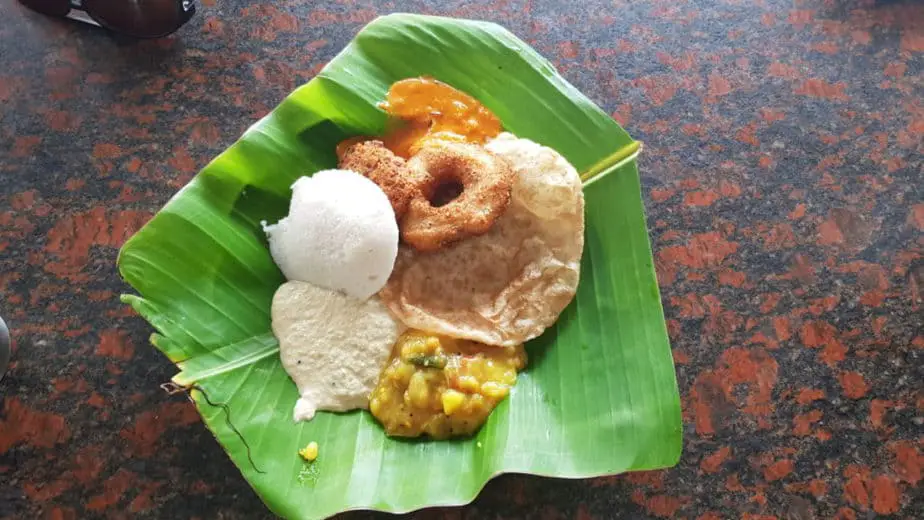 I love Indian food. I ate masala dosas with a parotta, eggs, and chutneys every day for months. It cost me 150 rupees ($2) with a couple of chais.
Sometimes I miss meat. There are some places to get chicken in my city but every time I order from them I feel under the weather the next day. I have had delicious meat dishes in Agra, Bangalore, Khajuraho, and Kerala. I have even had some beef steak in Bangalore that was as good anything I ordered in Texas.
Friends always ask me, "but can you get a hamburger?" And the answer is not really. McDonald's has chicken and veggie burgers, which are pretty good. I don't mind not eating beef hamburgers. A local restaurant has a mushroom tofu burger that is super delicious, moist and meat-like to satisfy my craving.
More than meat, I miss those bags of fresh lettuce, spinach and spring mix. I would have salads every day in Texas, and here it's tough to trust the lettuce. Cook it, peel it or leave it is the basic mantra to avoid getting a foodborne illness in India. There is a local restaurant with salads that I trust but the convenience of those bags of delicious healthy lettuce would be amazing.
Negotiating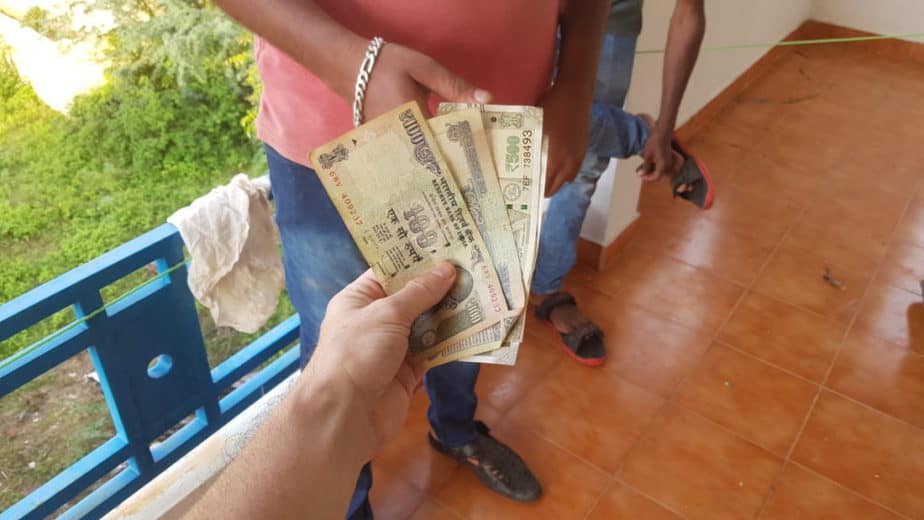 I like the way Indians negotiate about everything most of the time. The prices in India are soooo good, and when I'm in a good mood, the back-and-forth haggling to buy a nice shirt or a taxi ride can be fun.
Although when I'm tired or in a bad mood, it can be such an effort. My aunt said yesterday, "just to buy something requires an inhuman effort!" Plus some salesmen are less than enjoyable to deal with. Most of the time, I feel like we're playing a game or a sport and it is fun to win 😎
Handling Touts and Beggars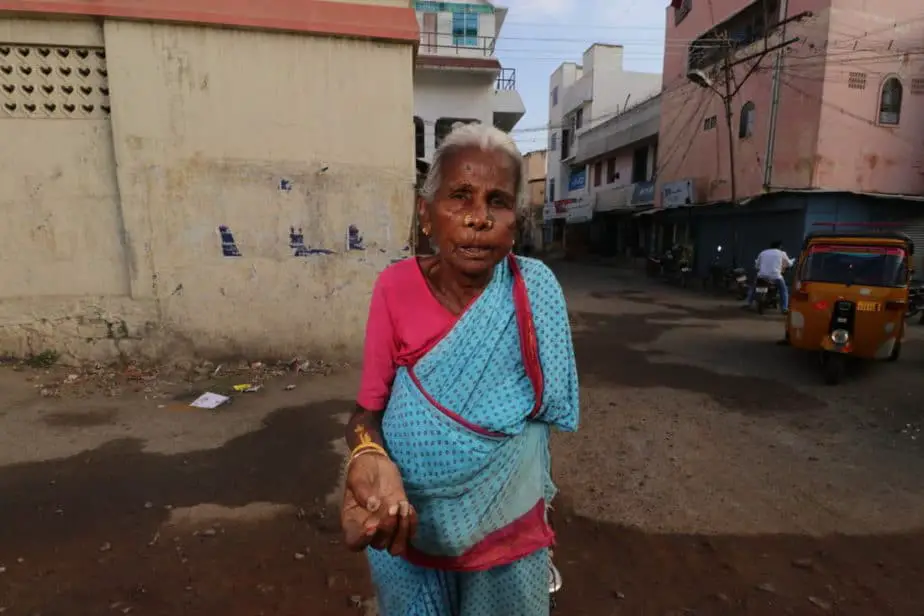 I have gotten used to the constant attention walking down the street from touts and beggars. It doesn't really bother me to tell someone "no" or to ignore them.
Traveling with my mom and aunt, a couple of nice polite retired ladies from the US made things more interesting. Where they live, it's rude to not respond when someone speaks to you and we would say hello to most people we passed in the street. So it took them a while to adjust to the constant touts asking them to "see my shop, just look, no need to buy."
For me, it's still very hard to interact with the women who are holding babies, the maimed beggars, or the little kids covered in dirt asking for money. It's such a gut punch to watch them and know that there's nothing I can do to help them 😔
My aunt was taken for some money at the burning ghats in Varanasi. A local smooth talker told her a story of how the wood for the burning funerals was expensive and that her donation would help the local poor people get the funeral they had always wanted. The next day our tour guide told her it was a total lie, and while she never told us how much she had given him, it was obvious it was a good bit.
Traffic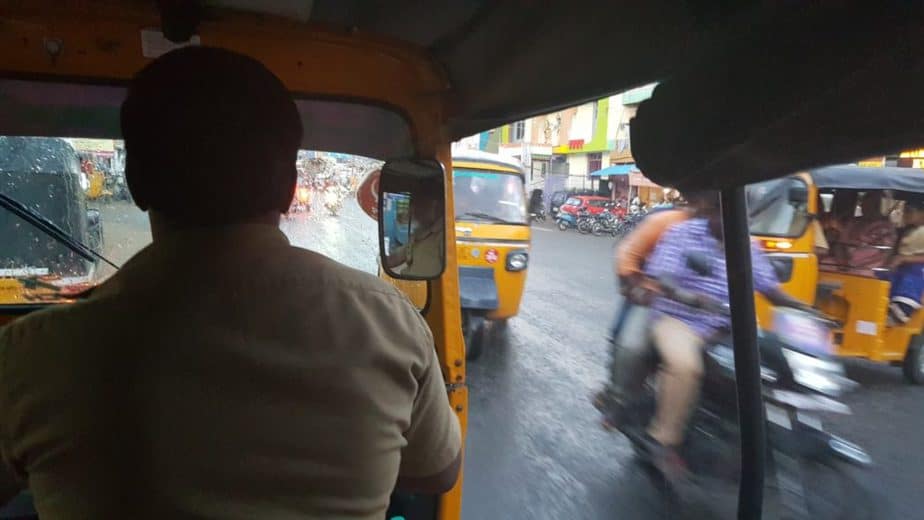 The traffic in big cities is still crazy but it doesn't really bother me now. As I was taking taxis and rickshaws with my family recently, I realized that being inches from death is just another day in India.
When I first arrived, I was sure I would see a traffic accident any minute and as I watched cars, motorcycles, and trucks that were so close, I was sure it would be me in one of those accidents. Now I barely pay attention.
The taxi and rickshaw drivers are actually very impressive drivers. The way they maneuver through gridlocked traffic with a cool Zen-like attitude is something to aspire to. My aunt called them saints, haha.
Visa Runs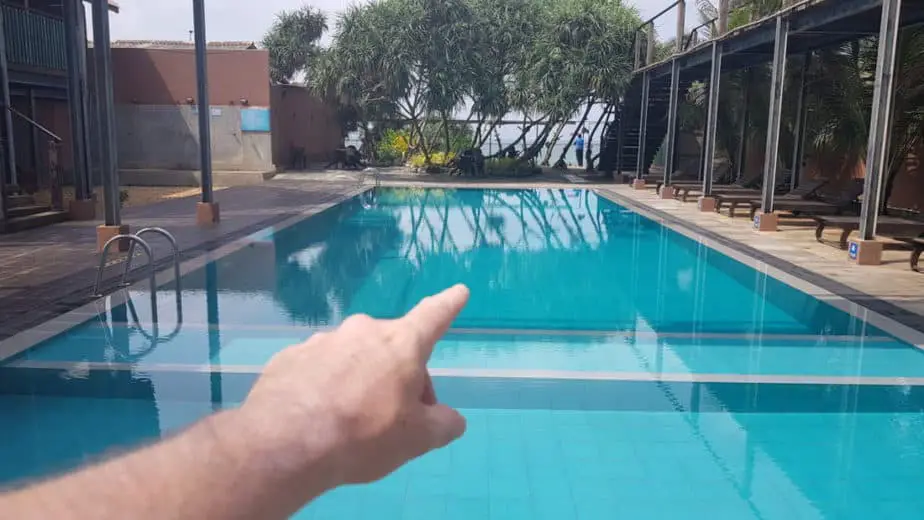 I have a 10-year tourist visa for India which requires that I leave India every 180 days.
So far it's been very easy. I fly to Sri Lanka and stay at a beautiful hotel with a pool 30 minutes from the airport for 3-5 days. I swim, eat room service and watch movies. Then I fly back.
The immigration agents at the Indian airport do hassle me some but it's nothing worse than being stopped by a policeman in Texas. They usually specifically check how many days I have stayed since when I leave it is close to 180 days. They also ask what I am doing here. How do I make money? What was I doing in the USA? Why don't I go home? Where am I staying next?
Working Online
Most people I meet who work online say they couldn't live in India because they need reliable internet. But over the past year, I've worked +40 hour weeks at my online job and have had only minimal interruptions.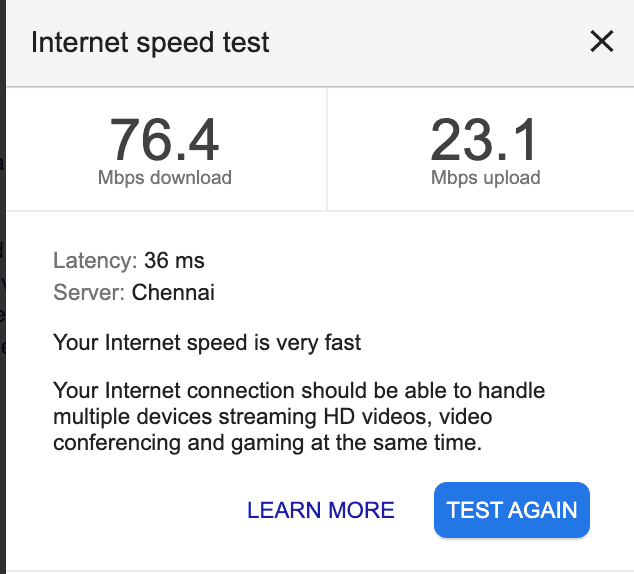 I live in a small city so there are fewer options than you would have in a big place like Mumbai, Delhi or Goa. Yet my internet is great. I just tested it and I am getting 76.4 mbps download speeds and 32.1 mbps upload speeds. It varies sometimes but that's typical. I pay less than 1200 rupees a month ($16 USD).
The internet does drop out sometimes. Then I just turn on my mobile hotspot and continue. I have a local sim card on my phone and get 1.5 gbs a day for less than $3 USD a month.
I have had regular video Skype calls. I work over 8 hours a day on Google Docs and Sheets. I also download and watch a lot of movies. Last year I watched over 400 movies, most of which I had downloaded online.
The local restaurants and hotels have pretty terrible wifi though and I wouldn't trust them when I'm working. Although there was one hotel in Kerala that had a reliable strong wifi connection. But in most hotels, the wifi is below 10 mbps, which is usable but not ideal. You also have to fill in passwords, deal with slower speeds at night, and if your room is not close to the router you may not be able to connect at all.
Overall though, I think there's a HUGE opportunity for digital nomads and artists to move to India and start your creative career with minimal overhead.
I can drop my expenses to $500 USD a month if I need to. I can easily spend less than $1000 USD a month with way better food and accommodation than in the US. As I plot my own business, this is a HUGE asset and takes a lot of the pressure off of me to make money quickly or die 😏
Traveling in India: Destinations
I've been fortunate to explore beautiful cities like Bangalore, Pondicherry, Agra, Khajuraho, Varanasi, Cochin and more.
Pondicherry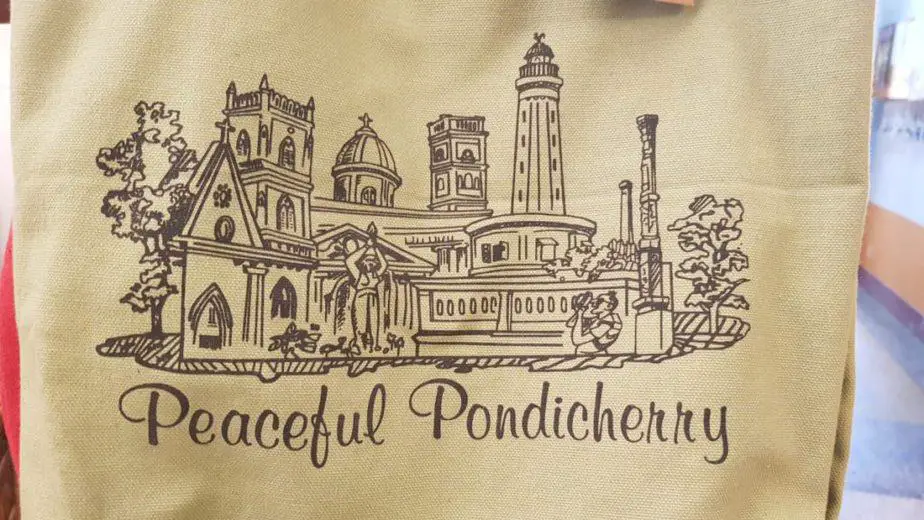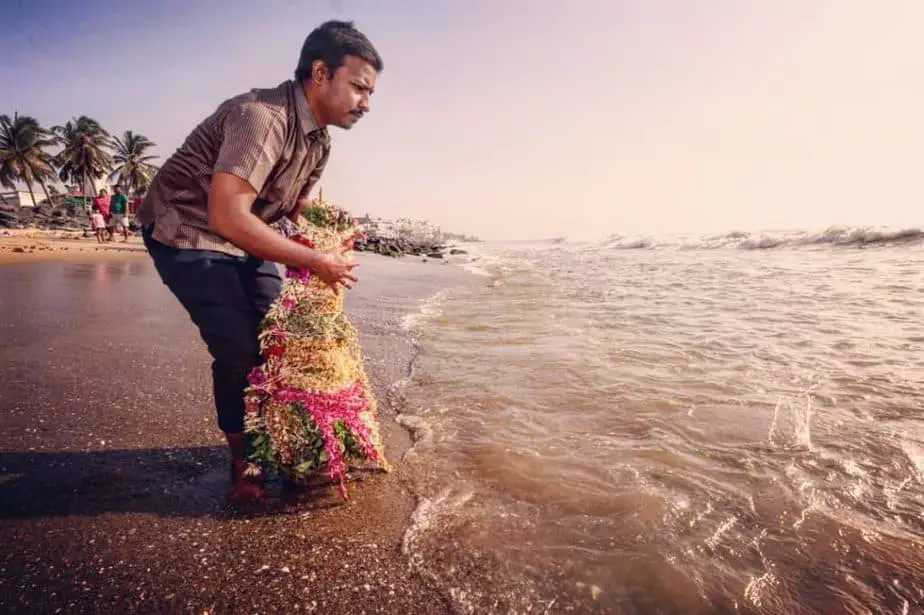 It's a beautiful small city along the Bay of Bengal in South India. There are cool things to see like the beach promenade which has the third-largest Gandhi statue in the world. The French-inspired cuisine was one of my favorites. I had some crepes with bacon and cheese and it was the best sleep aid I've ever had!
Auroville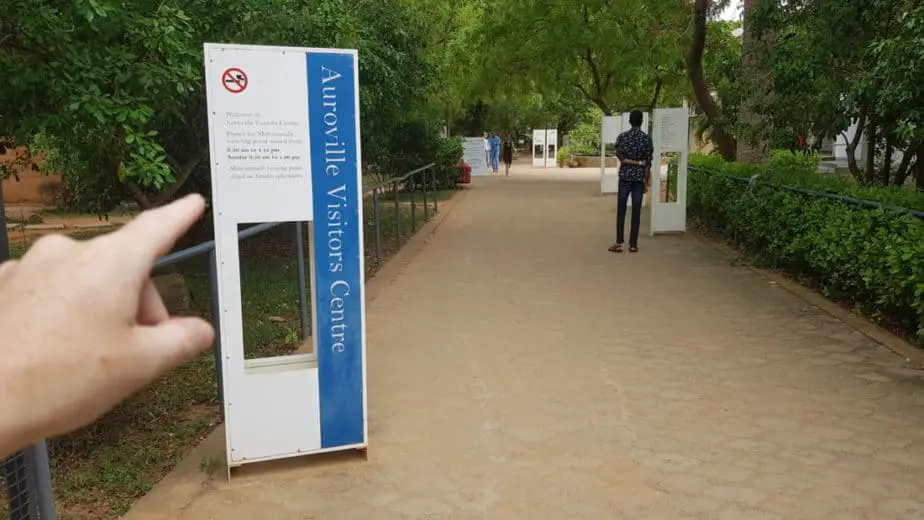 It was very impressive to see how the community turned a desert into a lush forest. There are cool restaurants and shops here. Marc's Coffee has a shop here with espressos and cappuccinos as good as anything I've had at coffee shops in Austin, Texas. The Matrimandir is beautiful and stunning even from a distance. The people are a bit too spiritual and cult-y for me though so I could never live there.
Bangalore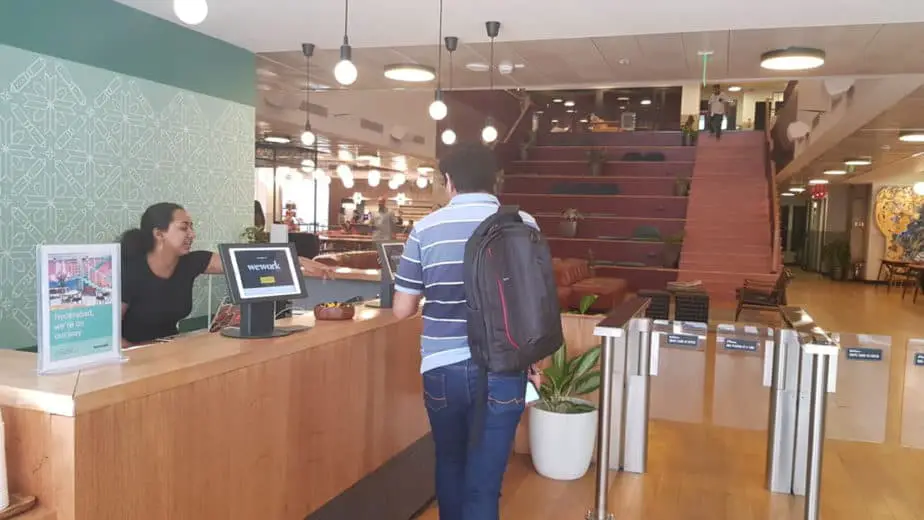 I stayed near Church Street which was a smart decision (if I don't say so myself 😉 There were more than 5 coworking spaces within walking distance. A membership to WeWork was more expensive than my rent here in India, but I would have had a rooftop pool, beautiful workspaces on 4-floors, all the coffee and snacks I could consume, and plenty of networking events and opportunities.
I loved the used bookstores in the Church Street area. I went home with 55 classic books to read. Most were less than 100 rupees ($1.35 USD).
Agra: Taj Mahal and Agra Fort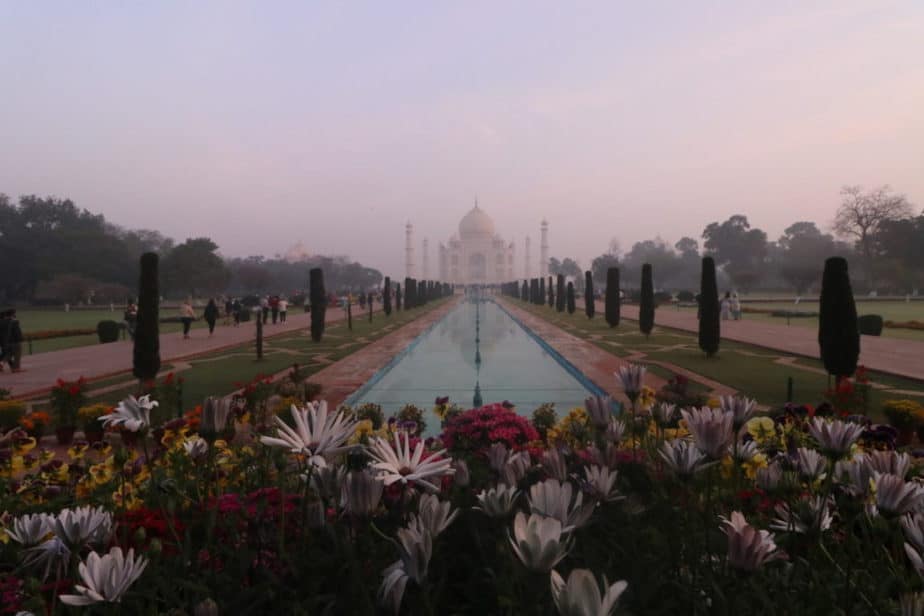 The Taj Mahal lived up to the hype and more! We went at sunrise and it was bathed in a warm pink light and from every angle, it took my breath away. There was a gaggle of other tourists there of course and I had to wait in line or be creative about the photos I took. I actually liked that though and it was funny to watch people proposing, taking wedding portraits, and clambering for the best photographic angles.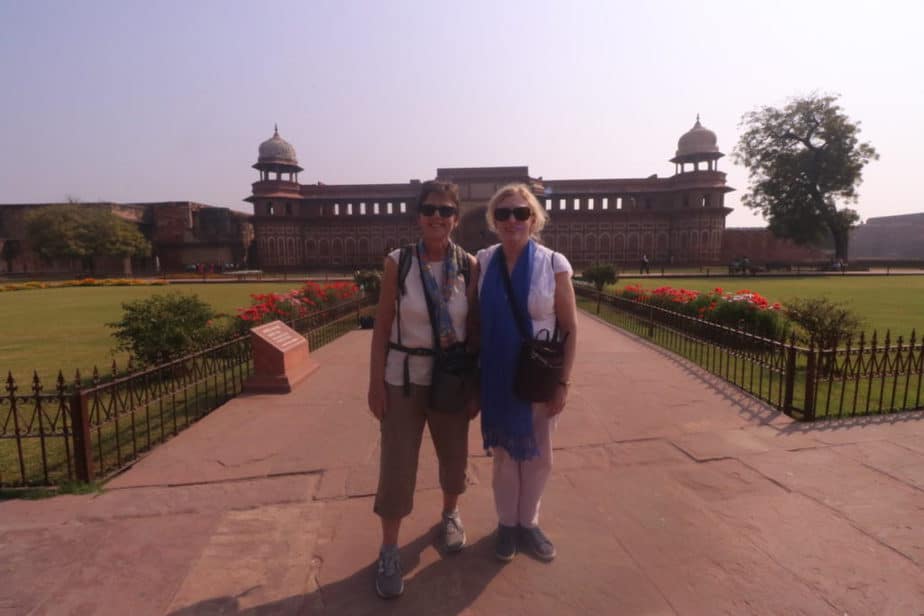 We took a tour of Agra Fort and even though we spent hours there, I could go back. There was so much to see and it has a lot of places to take Instagram-worthy photos. I would like to go back with a model friend because there are fewer tourists so there could also be some fantastic photo opportunities.
At night, I went to a local handicraft festival and while it was packed, I was rubbing shoulders as I walked through the crowd at times, it was fun to interact with the locals and tourists. The ferris wheel was death-defying though and not like the sleepy ferris wheels you find in the USA. This ride has no doors on your cab or safety belts, and it spins much faster so that you rise off your seat at the top. The guy next to me and the couple in my cab were screaming their heads off and I could see why.
Varanasi: Burning Ghats and Ganges River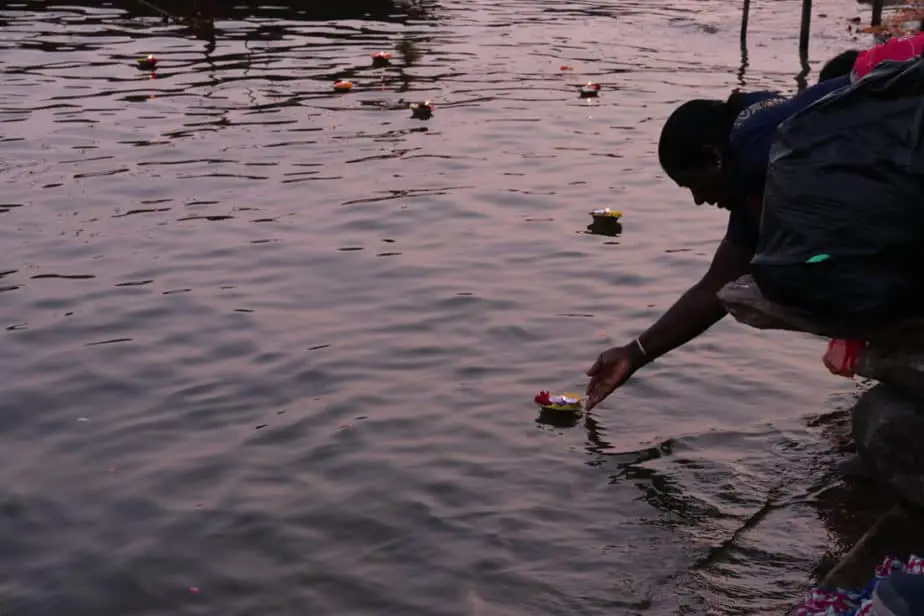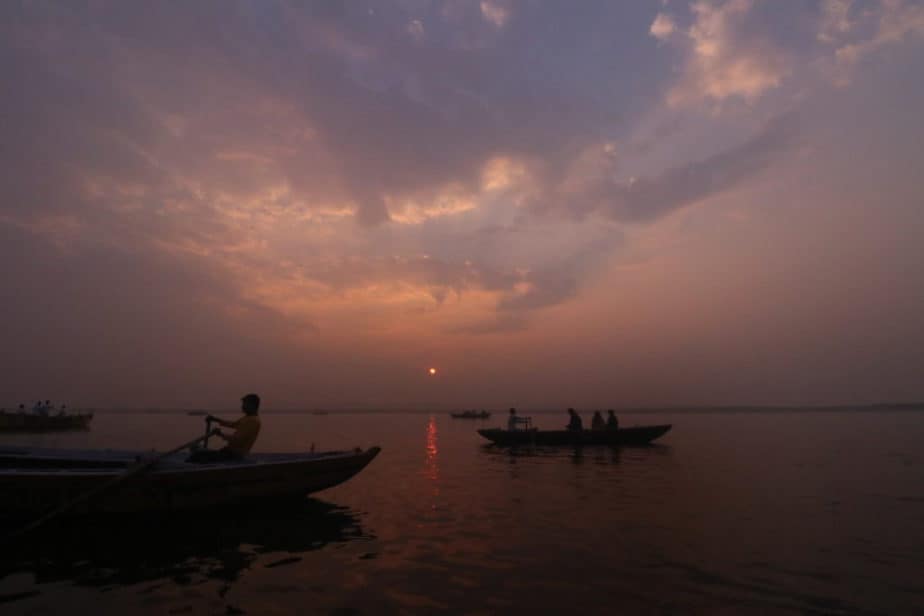 We arrived in Varanasi after an overnight train ride, so the traffic and congestion and narrow lanes were a bitter pill to swallow at first. When we were walking down the road, a motorcyle hit my aunt's luggage as we were dragging it along.
Once we arrived at our hotel on the Ganges though, and I looked out over the iconic river, I was happy to be there.
The narrow lanes have so much charm and are great for street photography. My aunt bought a lot of nice perfumes and fits.
The burning ghats were an intense experience. I sat on the steps and watched the fires. On one of the fires, I could watch a human form being burned and it inspired some deep reflections on my own mortality as well as some nausea. Everyone else I spoke with hasn't seen the human form since they do wrap them up well.
The sunrise Ganges boat trip was quiet and picturesque and beautiful. We had a tour guide explaining many things about Hinduism and the significance of the river. It was impressive to see people bathing at all hours and in all states of dress.
Khajuraho: Erotic Temples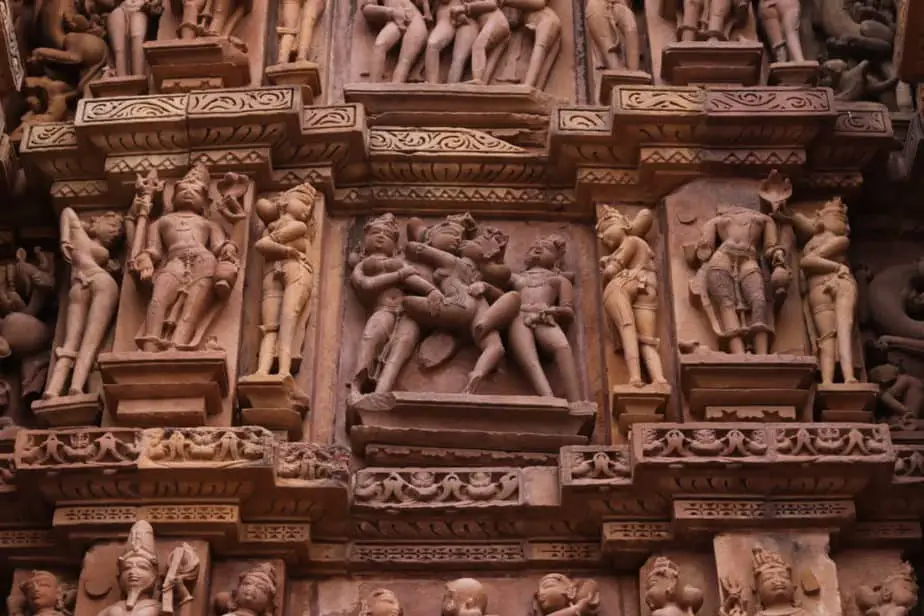 My aunt likes to consult the book, 1000 Places To See Before You Die. One of those places are the temples in Khajuraho with carvings inspired by the kama sutra.
Our guide tells us that actually 95% of the carvings are inspired by other things like politicals, social events or cultural happenings. However, may favorite were the carvings.
These temples were the movies of those days and you could see progressions of images. For instance, war images with warriors and elephants progressing to images of orgies and copulation when they returned to spiritual teachers speaking to followers.
Kerala: Backwaters and Tiger Sanctuary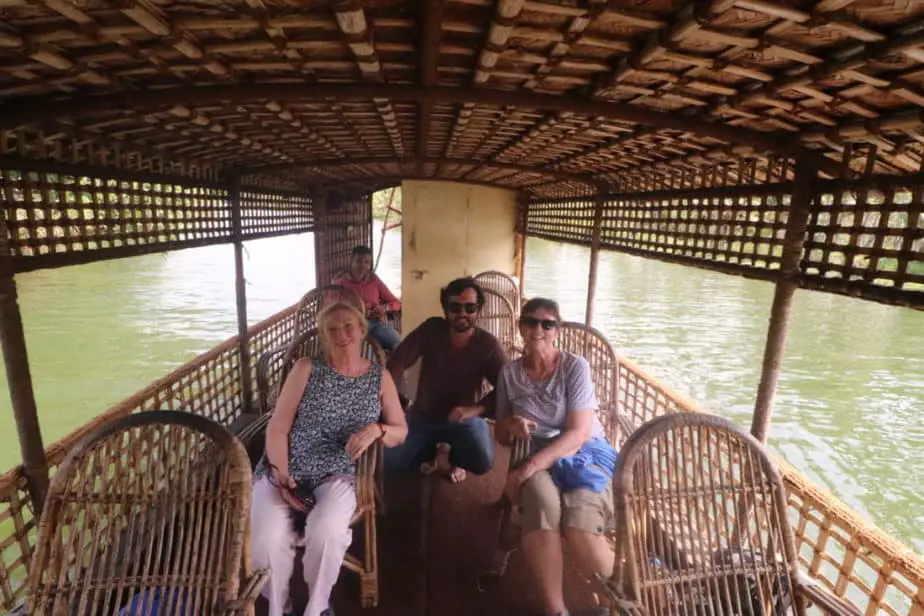 Cochin was the cleanest and most beautiful Indian city we saw. I loved seeing a few domesticated elephants in the city. We stayed in a beautiful hotel on Willingdon Island. It was a bit of a ride to get into the main part of the city in Fort Cochin but it was nice there.
My aunt said the hotel was one of the nicest she's ever stayed in and she's been places like Italy, Portugal, San Francisco and more. It costs 4300 rupees ($57 USD) for one of the smallest rooms. The pool is beautiful and the buffet will rival some of the nicest restaurants in Manhattan.
The backwaters were super chill. I'm glad we took a non-motorized boat. We had two men using poles to take us along the rivers and canals. We saw a local woman weaving coconut leaves and making twine. We saw lush jungles inches from our boat.
After leaving Fort Cochin, we drove 4 hours towards central India and spent the night at the Periyar Tiger Sanctuary. We took a 1.5-hour wildlife tour and am happy we saw a small elephant bathing. We saw deer, bison, turtles and plenty of birds as well. Unfortunately, we didn't see any tigers, and it was suffocatingly hot and we had to wear large life vests around our necks though. 🥵
Related Questions:
What Do Foreign Tourists Think of India?
Tourists love how colorful and different India is. The food is delicious. The people are friendly. The costs are extremely low compared to the USA. However, the busy traffic, the loud noises, the harassment by touts and beggars, and the weather can be very difficult for some.
What Cities Do Most Foreign Tourists Visit?
Delhi
Mumbai
Chennai
Agra
Jaipur
Kolkata
Hampi
Goa
Srinagar