I'm writing this from a town in South India, working a full-time online job, and the internet is pretty good. I'm able to do my work in a reliable way using mostly Google Docs and having Google Hangout calls. However, I've met other digital nomads or people on vacation who think it would be impossible to work here, so if that's you read on…
In March 2019, India's average broadband speeds were 28 Mbps download and 24 Mbps upload. For mobile, the average is 10 Mbps download and 4 Mbps upload. These speeds are fast enough to have Skype calls (requires 1 Mbps download for HD video) and even stream Netflix 4K (requires 25 Mbps download). These numbers will naturally vary based on what type of internet provider you have and your location. For example, I use a local broadbrand provider and get 75 Mbps download and 45 Mbps upload. My plan costs $10 US a month.
What are the speeds in major cities and tourist destinations in India?

Ookla found these broadband speeds in India's largest cities: February 2018 (Source: Ookla Speedtest)
| | | |
| --- | --- | --- |
| City | Average Download Speed (Mbps) | Average Upload Speed (Mbps) |
| Chennai, Tami Nadu | 32.7 | 26.2 |
| Bengaluru, Karnataka | 31.1 | 27.2 |
| Hyderabad, Telanagana | 28.9 | 25.1 |
| Viskakhapatnam, Andrhra Pradesh | 26.6 | 26.6 |
| Delhi, Delhi | 23.6 | 18.1 |
| Kolkata, West Bengal | 20.4 | 11.2 |
| Thane, Maharashtra | 17.4 | 13.6 |
| Mumbai, Maharashtra | 17.1 | 12.1 |
| Vadodara, Gujarat | 17 | 9.4 |
| Surat, Maharashtra | 16.8 | 11 |
| Pimpri-Chinchwad, Maharashtra | 15.4 | 11.8 |
| Lucknow, Uttar Pradesh | 15 | 9.4 |
| Pune, Maharashtra | 12.9 | 8.8 |
| Indore, Madhya Pradesh | 12.8 | 6 |
| Bhopal, Madhya Pradesh | 12.2 | 5.1 |
| Ahmedabard, Gujarat | 11.5 | 7 |
| Kanpur, Uttar Pradesh | 11.4 | 9.4 |
| Jaipur, Rajasthan | 10.4 | 6.5 |
| Nagpur, Maharashtra | 9 | 6.3 |
| Patna, Bihar | 7.8 | 4.8 |
India's internet speed is improving faster than other large countries
Ookla also found that India's broadband speeds were improving more than any other large country, so it seems likely that things will improve in the years to come as well. Speedtest Data – December 2017 – November 2018 (Source: Speedtest Intelligence by Ookla)
| | | | | |
| --- | --- | --- | --- | --- |
| Country | Average Mobile Download Speed (MBps) | Percent Improvement in Average Speed | Average Fixed Download Speed (Mbps) | Percent Improvement in Fixed Speed |
| China | 30.96 | -5.80% | 76.03 | 42.50% |
| India | 9.11 | 15.20% | 23 | 50.40% |
| United States | 28.5 | 22.30% | 92.77 | 37.30% |
| Indonesia | 10.39 | 5.30% | 14.89 | 18.30% |
| Brazil | 18.65 | 29.30% | 22.95 | 39.40% |
How much speed do you need?
I work mostly in Google Docs, and have 5 to 10 conference calls a week. My broadband speeds are more than enough for my work. I used to live in Austin, Texas and had a fiber connection there, and the speeds are similar. In my free time, I watch a lot of classic films on Youtube and even if my wifi goes out, all I need is 5 Mbps things and things are pretty smooth. Here are the recommended speeds for different activities:
| | |
| --- | --- |
| Activity | Recommended speed |
| Streaming video—standard definition (SD) | 3 Mbps |
| Streaming video—high definition (HD) | 5 Mbps |
| Streaming video—4K / Ultra HD | 25 Mbps |
| Streaming music | 1–5 Mbps |
| Gaming | 4 Mbps |
| Downloading large files (HD movies, torrents) | 5–50 Mbps |
| Making video calls | 0.5–1.5 Mbps |
| Checking email and social media | 1 Mbps |
How reliable is the internet?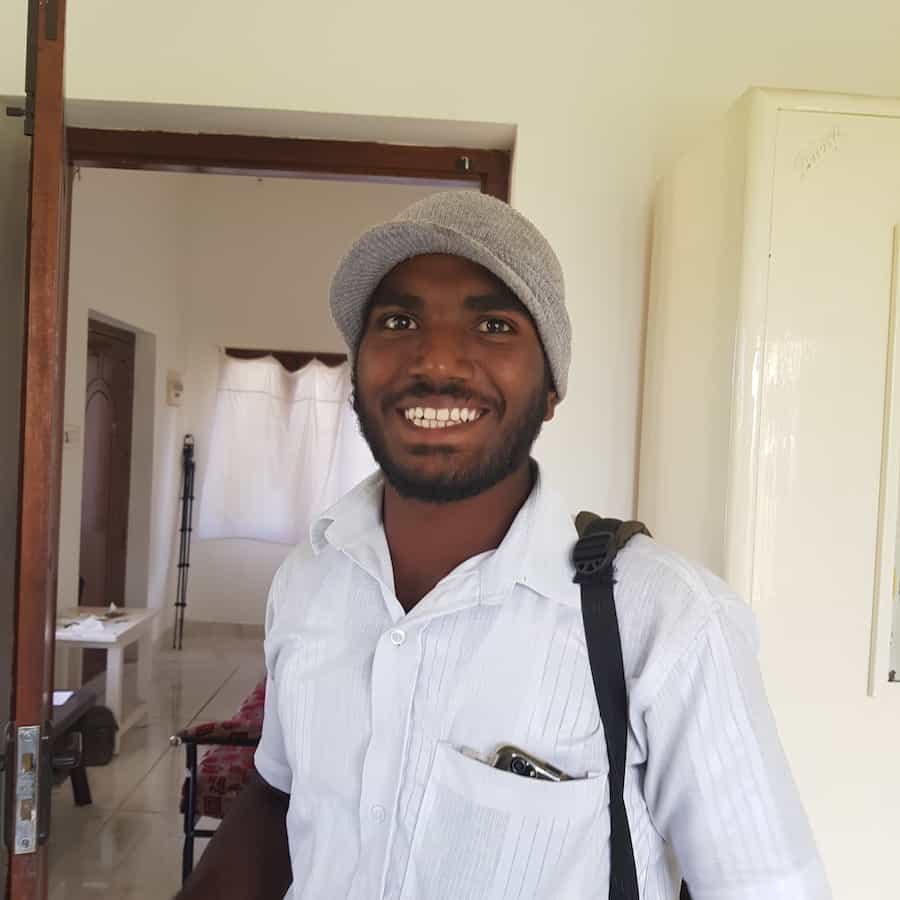 I've been working from India for almost 6 months now and my home broadband connection has been reliable enough that I've logged over 40 hours a week, every week.
I've called a technician maybe 6 times total so far. Although most of these calls could have been avoided with more understanding of basic routers and modem servicing.
I haven't contacted a technician for 4 months and everything works pretty well. There may be the odd problem connecting, the internet will drop out at times, or the power will go out but if you prepare that are ways to avoid having any loss of service.
What do I need to get the fastest speeds in a reliable way?
I use a 3-pronged system to avoid any delays or outages of my wifi service:
Cherrinet broadband: This is a new local company in South India with great deals to sign up, good service, and low monthly price. $10 a month for 2000GB a month (basically unlimited, Netflix uses up to 3 GB for HD video per hour, so you'd need to be binge-watch 666 hours before you'd run out).
Vodafone mobile: $3 per month. I get 3gb per day.
Local restaurants with wifi: I can get 5 Mbps at local restaurants and that's enough for most of my work.
Using these 3 tools I have never been without internet when I needed it. If the broadband goes out, then I use my mobile. If I think I might run out of battery on my mobile phone, then I'll go to a local restaurant and work some to stretch it. This has rarely been a problem though and 95% of the time I'm working away on my broadband service from home. 4.5% I'm using my mobile hotspot. And .5% I'm working from wifi at a restaurant while I dine on masala chai and paneer butter masala.
Do I need a hotspot or dongle?
Another options is the hotspot or dongle. This is a mid-range option that's faster than a mobile phone yet not as fast as broadband. Most of the locals use this if they want to step up from their mobile phone. This could be a great tool if you're traveling and want another option to connect besides your mobile phone.
Some have a limit of 150 Mbps and you can buy them for about $50 US.
I researched dongles at first but then figured I would only buy one if I needed it and I haven't needed it.
What are the best broadband providers?
I found a local company offering a deal of 3 months free for buying 6 months. It cost me a whopping 6070 rupees or $87 US for 9 months. You may not find a deal like this but the prices are getting more and more reasonable.
The most popular company is BSNL. This is the state-owned company that has over 50% of the market share. This service will most likely be in your area. One friend said they are slow and you have to pay the technicians a few bucks every time to speed things up. Another friend uses them and says they are good.
Here's what I found out about the average speeds of other internet service providers in India (Source: Ookla Speedtest)
To find the best broadband provider in your area: Join the local FB group of travelers and expats, and ask. In all major cities, you can find a FB group you can ask questions and get answers quickly on all the ones I've tried.
What places to avoid?
Restaurants: The wifi in restaurants is also just so-so. I go to the nicest restaurant in town and the wifi will go out sometimes. Some of the staff aren't sure how to work it so I will have to troubleshoot myself. This is why I usually use my mobile hotspot and I'm also a bit paranoid about security on free wifi.
Hotels: The hotels I've stayed in have also been pretty terrible. I like to stay in places that cost about $10 to $15 US per night and have free wifi. The speeds have always been slow and unreliable though. You may have better luck at more expensive hotels and you can check this site to prepare: https://www.hotelwifitest.com.
Electricity: The electricity will cut sometimes for as much as 8 hours during the day. During this time I will use my mobile hotspot to connect to wifi from home. Or I'll go to my local restaurant and connect from there. In the future I may invest in an inverter but the power cuts haven't been an issue. Sometimes it is multiple times in a day but it will be for short periods. Other times it's scheduled for 8 hours during the day from say 10am to 6 or 6:30pm (that's what my gardener says).
Skype: Sometimes my Skype call will drop or my wifi will go out for a minute during a Skype call. I've always been able to call back using my mobile hotspot though and haven't had an issue. I also have a US Skype number which I can call from there over VOIP.
Is it realistic to be a digital nomad and do full-time internet work from India?
It has been for me and I hope this article has helped guide your decision. Realistically it's going to depend on your situation, but I think it's totally do-able in India right now. The population of my town is only 2.1 million so if you were in a bigger place or a tourist destination, I'm sure you could find even more options for reliable services.
India's speeds are improving.
The costs is inexpensive. $10 a month for broadband? $3 a month for mobile hotspot?
If you want to do your work in a beautiful place and culture, then maybe India is for you too.