India is such a rat race! It's not uncommon to sit in traffic for an hour to just go across a big city like Chennai. I grew up in a small forest in Michigan though and I still enjoy beautiful natural quiet places where you can get away from people and bask in silence.
I've been lucky to spend a lot of time in relaxing places here in India and I'm researching what are some other good places to chill. Here are the top 25 places to chill and relax in India:
25. Auroville, South India
It's an experimental community that strives to be free of government, money, religion, and violence. It's set on a 20 sq km of beautiful property not far from the beaches of Pondicherry.
The highlight is the Matrimandir, the central meditation dome which is the largest optically-perfect glass globe in the world.
Many people come to live a quiet life together, others come for workshops, and others come to take pictures with the beautiful dome. Check the visitor center to learn about seeing the dome, the rules are strict and it may take 2 or more days for you to be allowed inside.
Auro Beach is considered one of the best beaches on India's Eastern Coastline, although I wouldn't expect it to rival the beaches in Goa or the Andaman and Nicobar Islands.
There's also plenty of organic farms. The inhabitants make organic food and coffee. You can find a Tibetan Centre as well.
24. Neil Island, Bay of Bengal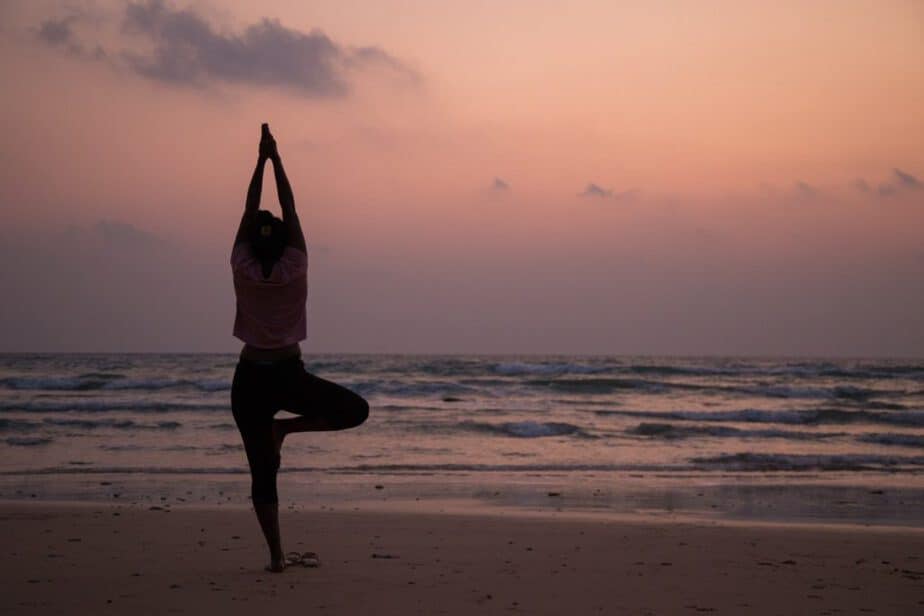 The Andaman and Nicobar Islands are little-known islands to Westerners which have some of the most beautiful beaches in the world.
The Radhanagar Beach on Havelock Island has been called "Asia's best beach" by Time Magazine. It has soft white sand and turquoise blue waters that might be perfect for your beach vacation.
Neil Island is less touristy, smaller and has a cozier feel than Havelock Island though.
If you're looking to escape from other tourists, then you can take a government ferry from Port Blair to this quiet island. The beaches are NOT great for swimming since there is a lot of coral nearby. But you could spend your time relaxing on the beach or rent a motorbike or bicycle and cruise around the island.
23. Marina Beach, Chennai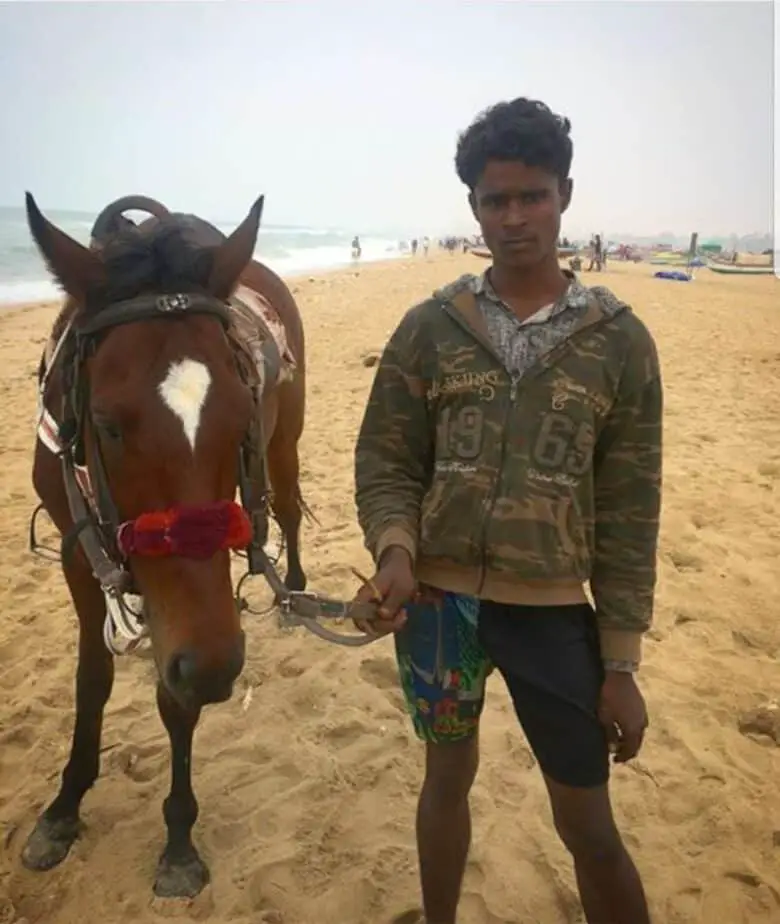 Chennai is one of the most popular tourist destinations and is a big crazy Indian city. The city lies on the Bay of Bengal though and is home to the second-largest beach.
If you go in the evening there are hundreds of families and couples riding ponies and flying kites. You can find lots of stalls and foods and it's a popular place to hang out at sunset.
However, if you go in the morning at sunrise, you can find the place mostly deserted.
I walked with my feet in the waves and spoke with the few locals and tourists that were there as well. You can walk for miles and meet very few people in one of the largest cities in India. It's a great place to take photographs as well!
22. Agonda Beach, Goa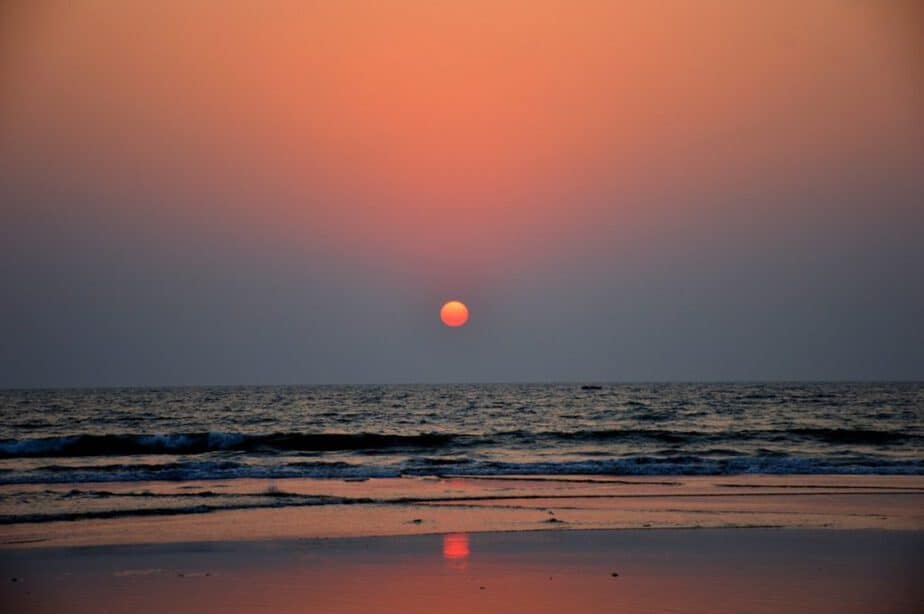 Goa has some of the most beautiful beaches in India and has about 78 miles of coastline. About 2.29% of all foreign tourists in India head to Goa (according to data from 2011).
In the 2015 – 2016 tourism season, over 100,000 Russian tourists visited Goa and over 30,000 English tourists visited.
If you want wild crazy beach parties and raves, Goa is the place. However, you can also find quiet secluded beaches like Agonda Beach.
Agonda Beach is an isolated stretch of beach just outside of Goa with soft warm sand and clear blue waters where you can enjoy listening to the quiet sound of waves lapping. It's not entirely deserted as there are accommodations and restaurants and souvenir stalls though.
21. Jawhar, near Mumbai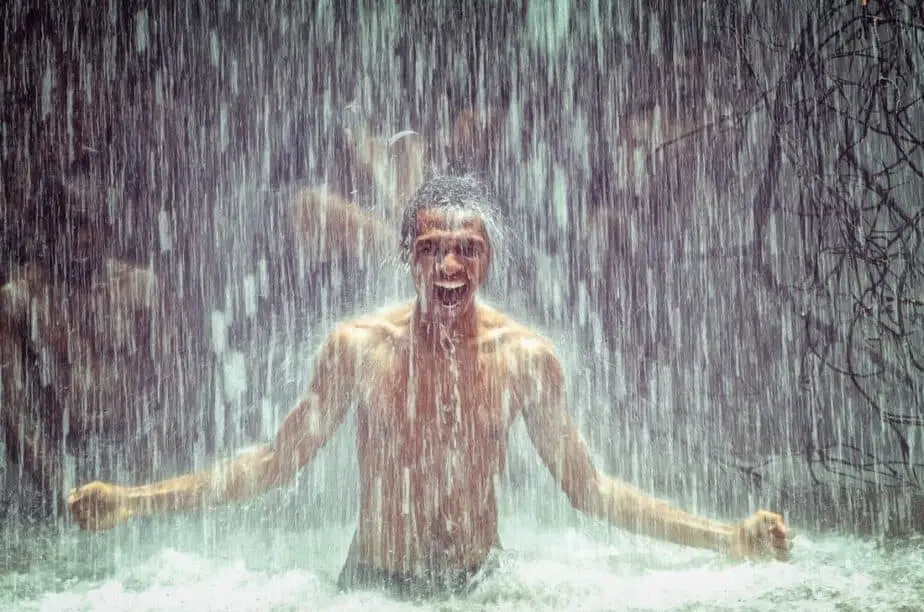 Mumbai is the second most populated city in the world. It's a whole experience in and of itself, but you'd want to be ready to be rubbing elbows with people most of the day.
However, just over 100 miles from Mumbai is the hill town of Jawhar that is known for the beauty of the rustic hills and waterfalls.
The Dabdaba Falls are gushing waterfalls not far from the center of town in a lush forest. There's also the Jai Vilas Palace which is one of the most prominent historic sites in the area. It was home to the kings of the Munke Family. The architecture of the Shirpamal palace is known for tribal culture and Warli art.
Sunset Point is where you can look out at beautiful views of nature that is great for couples.
20. The Beatles Ashram, Rishikesh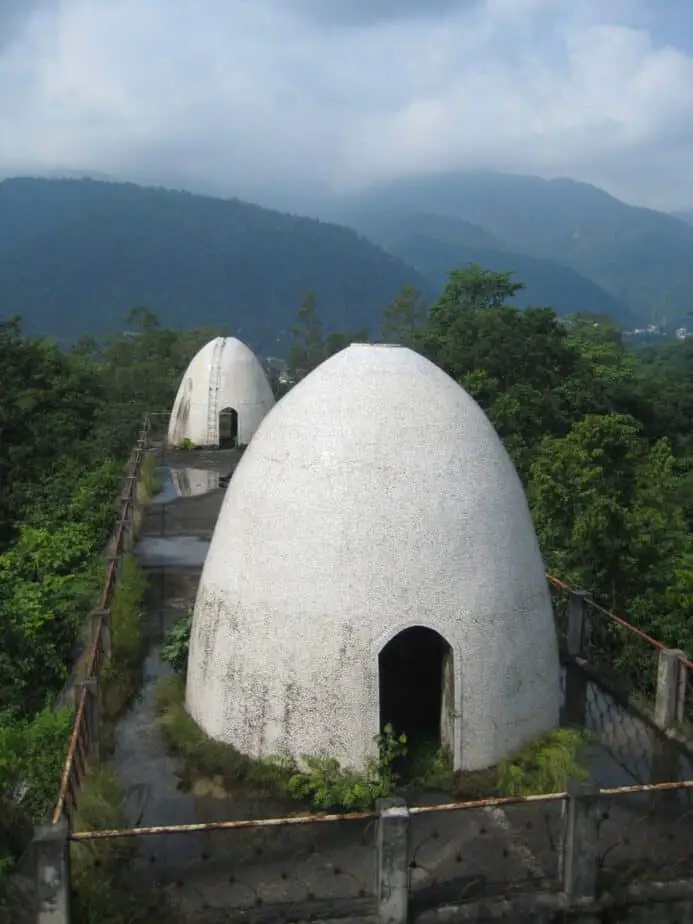 Rishikesh has been called the Yoga Capital of the world. It's a spiritual town known for having a number of ashrams and many tourists looking to find their bliss.
If you want to get away from the crowds, this ashram was where the Beatles went to find enlightenment in 1968.
It's tricky to find but worth the effort. Turn right after Ram Jhula bridge then follow the busy street along the Ganges. You'll then see a muddy path, follow that to end. You'll know you're heading in the right direction if you see a Last Chance Cafe (grab a chai!) and a small sign that reads Beatles Ashram. You'll walk almost to a dried up river bed that leads to the Ganges, then walk up it ~150 meters and the gates of the ashram should be right in front of you.
It costs 100 rupees as a donation.
Inside you'll be happy you made the effort. Ringo compared the ashram to "a kind of spiritual Butlins" (a low-cost British holiday camp). There are stone buildings and a beautiful path and some really cool graffiti.
What will strike you the most is the solitude of the place and the feeling you're not on at a typical tourist destination.
19. Sarnath Deer Park, near Varanasi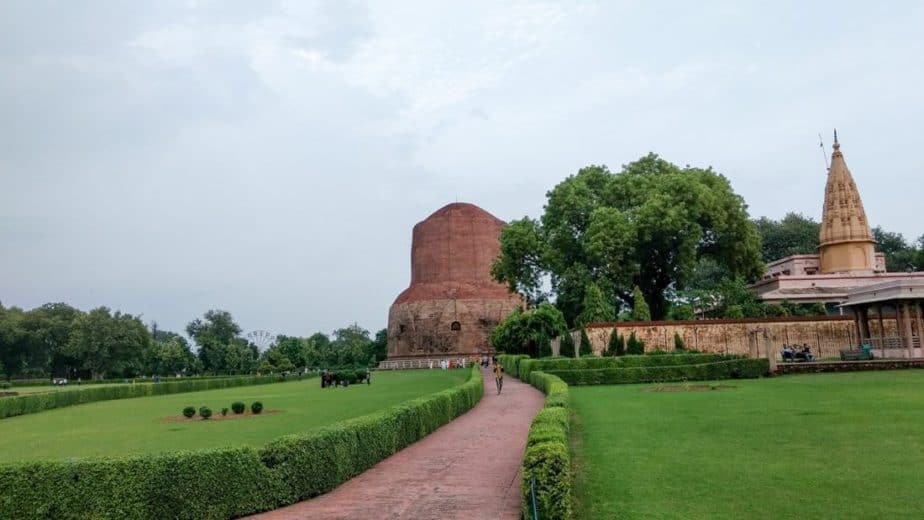 Varanasi is a well-known Hindu holy city where you can watch sadhus bathe in the Ganges. It also has a lot of tourists so if you want to get away, you could go ~7 miles away to the deer park.
Sarnath is known as the spot where the Buddha first taught his Dharma after he became enlightened. It is one of the four holy Buddhist sites that the Buddha himself said would be good to make a pilgrimage too.
Sarnath or Sarangantah means "Lord of the Deer" and is related to the classic Buddhist story about the Buddha being a deer and offering his life to a king instead of the female deer he is planning to kill. The king then creates this park as a sanctuary for deer.
You can look at beautiful white-spotted deer in a natural setting with temples.
18. Warwan Valley, Kashmir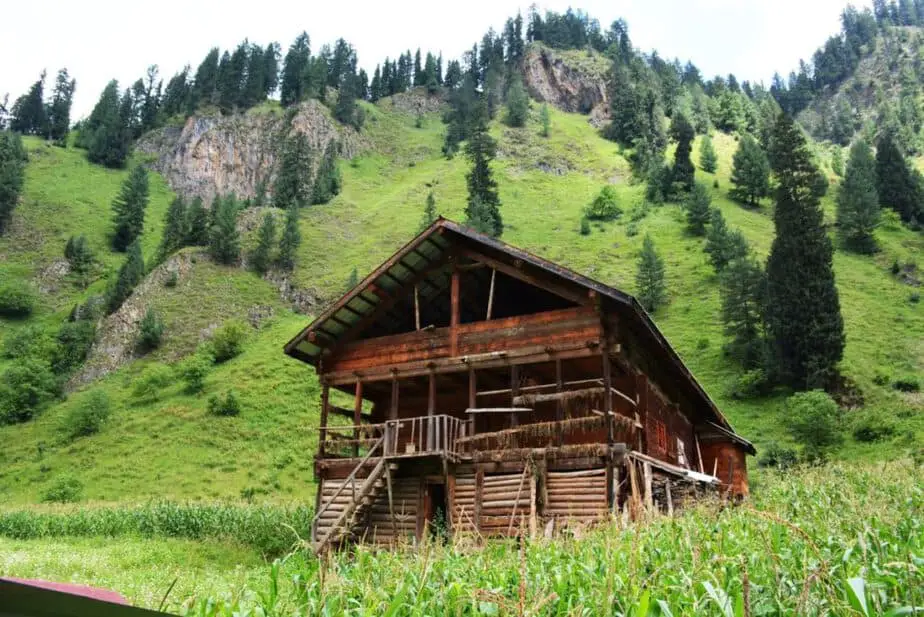 Kashmir has been called a 'paradise on Earth.' Warwan Valley is one of the least explored places in Kashmir. It is between Kashmir and Ladakh and has captivating waterfalls, majestic forests and other naturally beautiful spots.
The Warwan Valley is a Himalayan sub-valley that could only be reached by hiking in the past. There is now a road that goes over the Margan Pass and takes you into the heart of the main village of Inshin.
The local people are descended from ancient Kashmiris and their language is the purest form of Kashmiri.
This is a beautiful place to take photos of mountains and also meeting the local people who have inhabited this remote region for generations.
17. South Park Street Cemetery, Kolkata
Kolkata has a population of over 4 million people and is the second largest city in India. However, if you want to get away from the crowds, you can step into a quiet cemetery that will take you back into Kolkata's colonial past.
The South Park Street Cemetery will send chills down your spine. Time seems to stand still as you walk through the graves and tombs. There are flower-lined avenues but you can feel the past and it's eerie!
You can't take a DSLR camera into the cemetery but you can take photos with your phone or a smaller camera. There are also informative plaques to take you into what life might have been like in an era that is no longer with us.
Come to ponder your death and the pieces of wisdom that might hold for you. 🙂
16. Gingee Fort, South India
This is a small town in Tamil Nadu less than 100 miles from Chennai. As you approach it the rocks jut up from the plains in a majestic way and you're surrounded by huge boulders and a wall that stretches off into the distance.
There are very few tourists here and the fort is an ancient wonder that makes me feel as if I'm an Indian ruler protecting the countryside from invaders.
The Fort has been called Troy of the East, because it was built as an impregnable fortification.
To reach the top you must be in pretty good shape as it is quite a workout that takes a few hours. There are many places for photo opportunities with the views, a temple, and small caves.
15. Arambol Beach, North Goa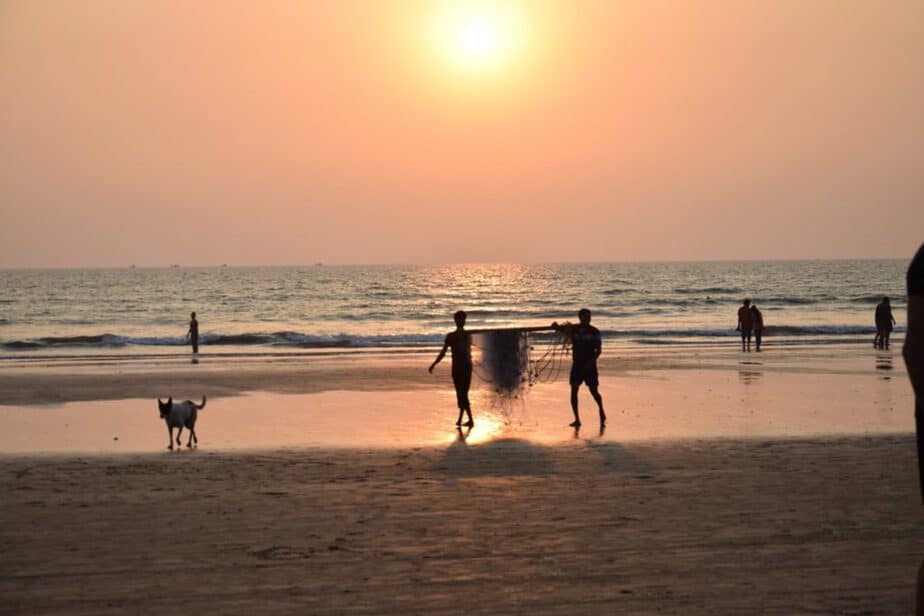 This traditional fishing village has become a spot for people who want a chill hippie hangout. It is the most north of all beaches in Goa near the Maharashtra border.
There are a number of cafes but you won't find the luxury resorts or commercialized hotels that have come so popular in Goa. There are rustic guesthouses and huts on the beach you can rent though.
You can also find drum circles, yoga classes and local sellers hawking their wares.
For photography, you can find plenty of traditional fisherman for subjects, or even cows chilling out on the beach.
14. Yarada Beach, East India
Unlike Goa, on the East coast of India north of Chennai you can also find exotic beautiful beaches, just with fewer tourists and hippies.
Yarada Beach is an unspoiled less frequented beach known more for natural beauty and peace, than for all-night rave parties and water sports. You also won't find the five-star hotels lining the beach.
What you will find is the second-largest coast and the longest beach road in the country. Ten miles from the Visakhapatnam, the largest city in the state of Andhra Pradesh, you can find this beach. There's a village nearby and this beach is a well-kept local secret.
13. Ganpatipule Beach, near Mumbai
South of Mumbai in the state of Maharashtra, you can find almost 500 miles of beaches leading eventually to Goa's border.
Here you can break free from the tourist trail and find a place like the beach of Ganpatipule Beach.
There are an abundant number of flowers, mangroves, and palm trees with coconuts. Nearby is the temple of Swayambhu Ganesh and this does get a number of pilgrims. But you can find fewer people on the beach and is a nice place to get away from the hustle and bustle.
12. Pangong Tso, Ladakh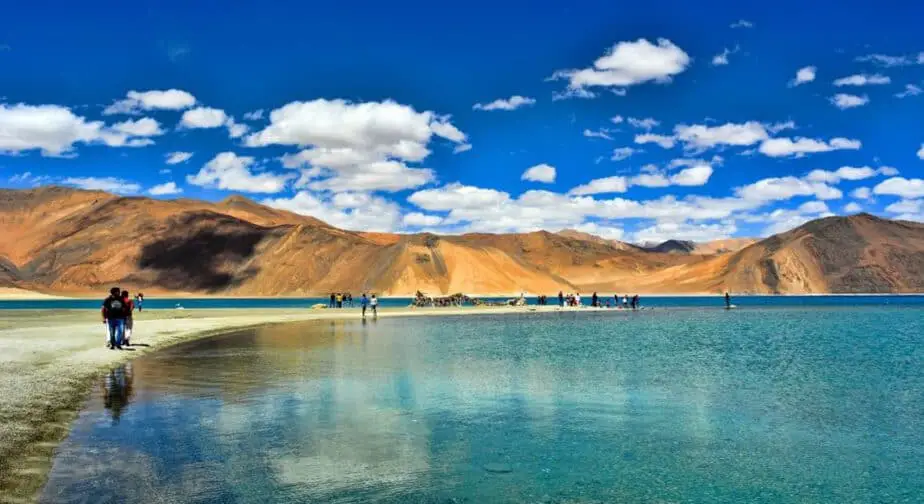 Ladakh is famous in North India for Buddhist monasteries and outdoor adventures. If you want to head into the Himalayas and become enlightened, this might be a good place to start. You can also find tourists looking for authentic Pashmina shawls.
Pangong Tso is a pristine lake in the mountains located on the border with Tibet, in fact, two thirds of the lake are actually in Tibet.
The lake sits at an elevation of 14,270 feet (4350 meters) so it's not exactly the place for a warm swim. Instead you come for the solitude and the beautiful shades of blue in the lake and sky.
The lake is ~100 miles from Leh one of the main cities in Ladakh so the drive can take over 4 hours with the windy mountains roads.
Great place for landscape photography!
11. Kamshet, near Mumbai
Less than 70 miles from the bustling metropolis of Mumbai, you can find some quaint villages with mud thatched houses. You can also find a paraglider's paradise.
Kamshet is an offbeat place where beginning-to-experienced paragliders can take off over the beautiful forests and hills and you can see for miles. You can also go hiking through mountain passes and explore first and third-century caves like Karla caves, Bhaja caves, and Bedsa caves.
10. Mehrauli Archaeological Park, Delhi
Delhi is one of the largest and most populated cities in India, and many people will want to see the historic Red Fort in Old Delhi. However if you want to see the even more ancient origins of the city then take a walking tour through the Mehrauli Archaeological Park.
Here you can find 440 monuments from as early as the 10th-century up until the British colonial times. You can find secret tombs, abandoned mosques and ancient stepwells that were once the drinking and swimming holes of the people.
Bring your camera and come early in the morning for the best photos!
9. Gavi, near Kerala
Kerala is one of the most popular tourist destinations in India, known for peaceful houseboat rides through the backwaters. However, one of the most unexplored places in the beautiful village of Gavi.
Gavi is a part of the Ranni Reserve Forest and has many natural wonders to delight you. You can find local flowers and trees. You can also see the Periyar Tiger Reserve and take a jeep through a thick forest to see elephants, bears, sambars, barking deer and elusive tigers.
Come in November to mid-January for the best climate.
8. Majuli, Assam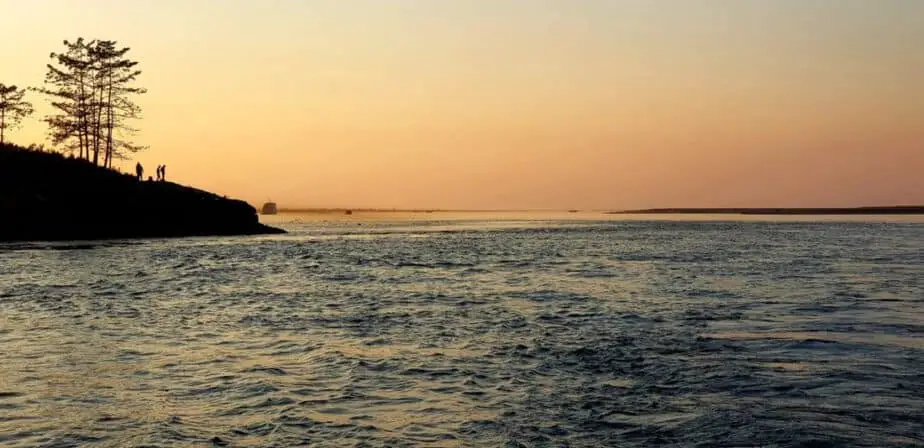 Taking a houseboat in Kerala is such a popular tourist attraction, and many people recommend it. However, if you want to try something with less tourists, you can check out a world within a world on Majuli.
Majuli is the world's largest inhabited river island and sits on the commanding Brahmaputra River in Assam in North India. Come to ride a bicycle through the lush green landscape, visit the Hindu Neo-Vaishnavite monasteries, or go bird watching.
7. Pichavaram Mangrove Forest, Tamil Nadu
Sundarbans National Park in West Bengal is the largest mangrove forest in the world and it also gets a large number of tourists each year. However, what most people don't know is that the Pichavaram mangrove forest is the second largest mangrove forest and is also very beautiful.
Pichavaram mangrove forest has over 3,000 acres, with 4,400 canals that you can explore by boat. It's like entering another world as you are surrounded by thick mangroves for as far as you can see.
6. Maheshwar, Central India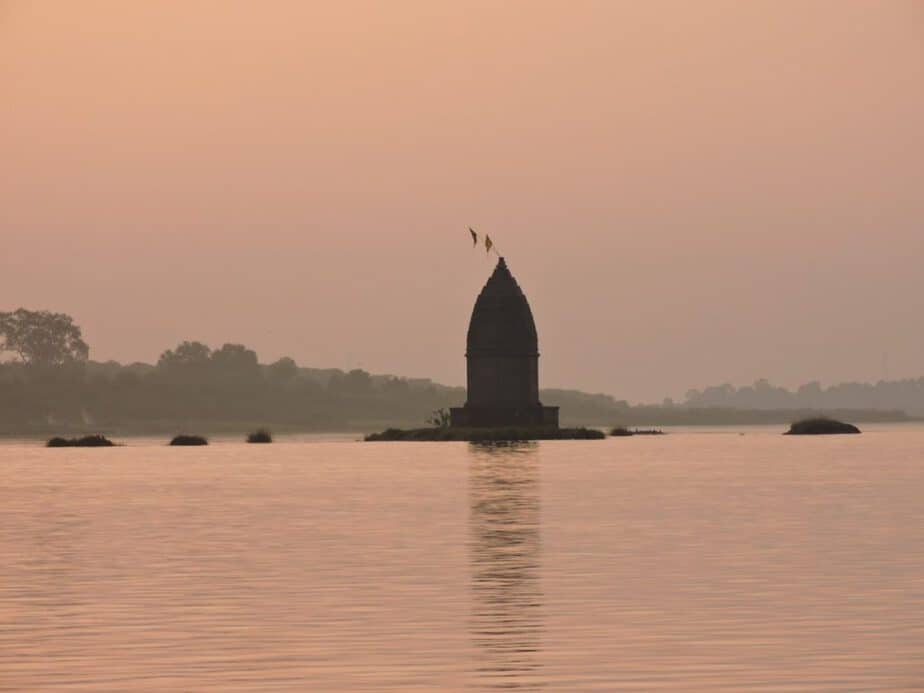 If you're looking forward to visiting the bustling spiritual city of Varanasi, yet you want a place that's more off-the-beaten-path, then try Maheshwar.
Maheshwar is known as the Varanasi of Central India and is situated along the banks of the Narmada River. The temples are dedicated to Lord Shiva, the destroyer or transformer in Hinduism, and there is an active spiritual life here.
You can walk along the mountain passes or ghats, take a boat ride on the river, or head to a Baneshwar temple. The area is also known for weaving and you can buy some beautiful crafts here for gifts.
5. Pondicherry, South India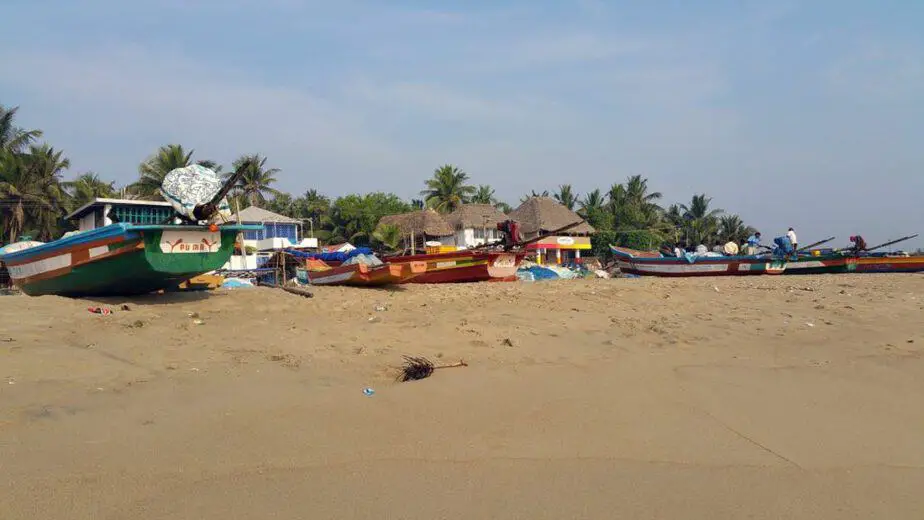 The locals call it Pondy, and it's a unique city in South India along the beach. It is a former French colony and has an Arc de Triomphe-style memorial, a Place de la Republique, and a statue of Joan of Arc.
Pondicherry has elegant architecture and laidback beaches. You can find French foods like baguettes and games like boules.
It's a wonderful place to get a guesthouse near the beach and relax. For digital nomads: They also have a computer store that can fix your Macbook 🙂
4. Kalap, North India
There are many beautiful villages in the Himalayas that attract adventure seekers and spiritual pilgrims. However, most tourists will not venture as far as the tiny village of Kalap, which is almost 300 miles from New Delhi.
Kalap has been called India's Most Remote Village, which is saying a lot. It is in the upper Garhwal region of Uttarakhand and sits at 7,500 ft altitude. You can find the homes nestled in deodar forests and virgin pine trees, and overlooking the gorge of the River Supin.
You can't drive a car into Kalap, you must park at Netwar and then hike for either 6 hours in the summer or 4 hours in the winter. The terrain is not difficult but please watch out for falling rocks. 😬
It's a wonderful place to meet local people who have lived away from the comforts of the modern world their whole lives. You can also enjoy the pristine beauty of a village in the mountains.
3. Kannur, Northern Kerala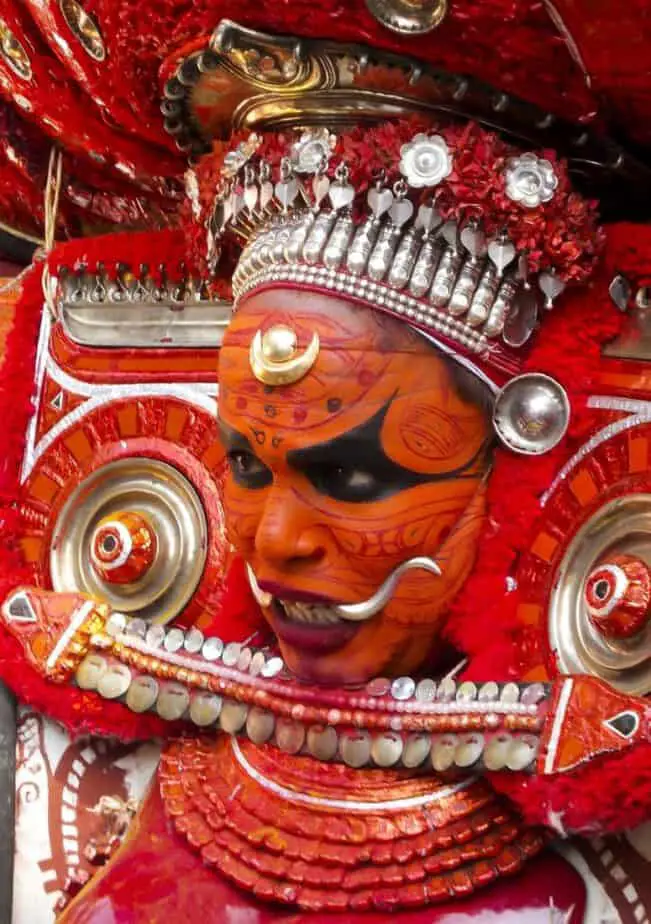 Kerala has a number of beautiful populated beaches but if you'd prefer something more secluded, then try the small town of Kannur.
Kannur is known for quiet beaches, handloom weaving, and mysterious maxed spirit possession theyyam rituals. It's the perfect place to rent a room in a laidback beach house and explore the interesting local culture. Or spend your time at the beach or driving along the beach on a motorcycle.
2. Tiruvannamalai, Tamil Nadu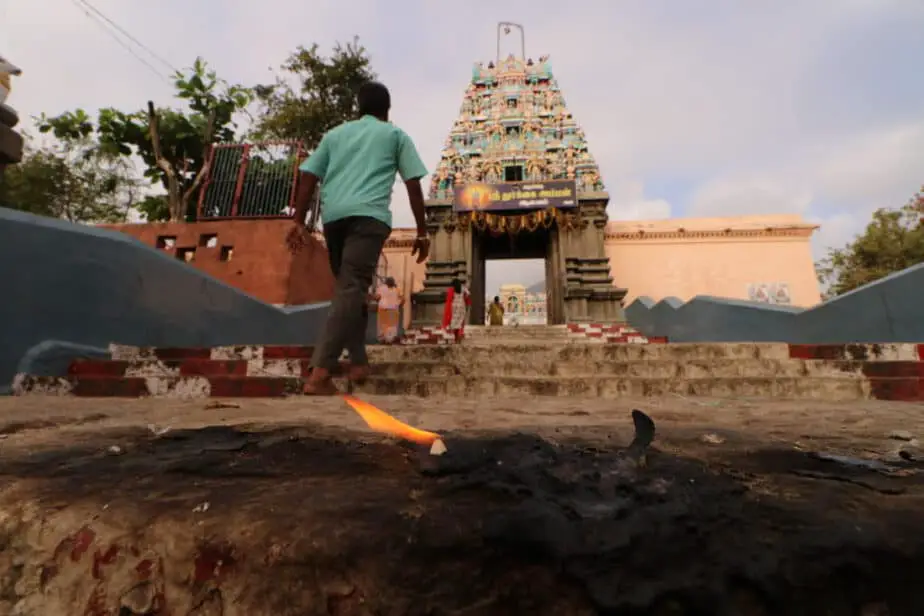 Within a 4-hour taxi ride of Chennai, you can find an ashram where the modern sage Ramana Maharshi used to teach. He actually came here as a boy, had an experience of his true nature, then wore a loincloth and sat around on Mount Arunachala for the rest of his life 🙂
Tiruvannamalai is a Hindu pilgrimage town, yet the Sri Ramana Ashram draws a significant number of spiritual seekers. The town is built around the beautiful Mountain Arunachala and every month people come from around India to walk around it during the full moon.
If you want a quiet spiritual experience, it's a great place to come because you can rent a cheap room, eat delicious foods and be left alone. There are enough tourists that there are plenty of accommodations and services and retreats, yet it's a small enough place it doesn't have the typical tourist frustrations.
1. Kartik Swami Temple, North India
The Kartik Swami Temple is located near Kanak Chauri village in the state of Uttarakhand which is in North India. To get to the temple, you must hike less than 2 miles from the village where you will be witness to the stunning beauty of the remote Himalayan mountains.
The temple is dedicated to the Lord Kartikeya, the eldest son of the Hindu God Shiva and his consort Goddess Parvati. Bring your cold weather gear because this temple is among the snow-capped peaks of the Garhwal Himalayas and is set on top of a ridge at over 10,000 feet (3050 meters).
Pilgrims do come to visit the ancient shire but the path is tricky. If you persist, you will be rewarded with temple bells, mantras being chanted and a whole lot of peace.