The best workations in Kolkata can treat you to a once-in-a-lifetime Bengal travel experience. After exploring the nooks and crannies of India for over four years, and having the privilege to immerse myself in various cultures and landscapes, I've found a gem that combines the best of both worlds—Kolkata, the 'City of Joy.'
I've spent more than a month here on a workation, and I must say, the experience has been nothing short of transformative.
Here are the best workations in Kolkata:
1. The Corner Courtyard
2. CoKarya Coworking Space
3. The Belgadia Palace
4. AltAir Boutique Hotel
5. The Coffee Bean & Tea Leaf
6. Sienna Store & Café
7. Floatel
8. Workstreet Coworking Space
9. Backpacker's Park Hostel
10. OYO Townhouse
11. Wise Owl Hostel
12. The Corner Courtyard
13. Breathing Earth
14. Terminal_11 Cafe
15. JW Marriott Hotel
From the moment you land, Kolkata captivates you with its unique blend of modernity and heritage. But there's so much more to the city than its poetic ambiance and timeless architecture. As someone who's been bitten by both the travel bug and the remote work bug, I found Kolkata to offer an unparalleled setting that caters to the needs of the digital nomad in me without compromising on rich cultural experiences.
Imagine working from a cozy café with vintage décor, sipping on authentic Bengali chai, while a soft raga plays in the background. Once you're done for the day, take a soulful boat ride on the Hooghly River or indulge in the city's vibrant arts scene. Still skeptical?
Well, read on, as I dive deep into the nitty-gritty details in this comprehensive FAQ about taking a workation in Kolkata.
Whether it's the best time to visit, the reliability of internet connectivity, or must-visit places, we've got you covered.
Let's make your next workation not just productive, but also incredibly enriching!"
Planning a trip to India at some point? Check out my free ebook to help you save time and money, and avoid headaches. After +4 years in India, I've made plenty of mistakes, and this guide shares what I've learned so you can have a smoother trip.
Why Kolkata is a Great Destination for a Workation
Kolkata, often called the "City of Joy," is a perfect blend of the old and the new, making it a captivating choice for workation seekers.
Here's why you should consider Kolkata for your next workation:
Street Food Paradise
One of the city's most enticing features is its street food. Working long hours? Take a break and step out to savor a variety of delectable items ranging from 'Puchkas' (Pani Puri) to 'Kathi Rolls.' These local flavors don't just satiate your hunger but also provide a burst of energy and inspiration to get through your workday.
Manageable Size and Scale
While Kolkata is a sprawling metropolis, it's not as overwhelmingly large as Delhi or Mumbai. This gives you the advantage of big-city amenities without the extreme hustle and bustle. You can easily explore different parts of the city without spending hours in transit, which means more time for work or leisure.
Efficient Metro System
Kolkata's metro system is a boon for digital nomads. It's clean, efficient, and helps you skip the city's traffic to move from one place to another quickly. Whether you need to get to a co-working space or want to visit a local sight, the metro makes commuting a breeze.
Riverside Tranquility
When you need a break from work, nothing beats the serenity offered by the Hooghly River. Walk along the riverside or take a ferry ride to unwind and gather your thoughts. The river offers scenic beauty and plenty of spots perfect for some quiet reflection, which can be incredibly invigorating for the mind, especially when you have a lot on your plate.
So, Kolkata offers you a balanced lifestyle with its unique blend of modern conveniences and natural tranquility. It's a city that can adapt to your pace, offering you a spectrum of experiences that can enrich your workation substantially.
15 Best Workation Spots in Kolkata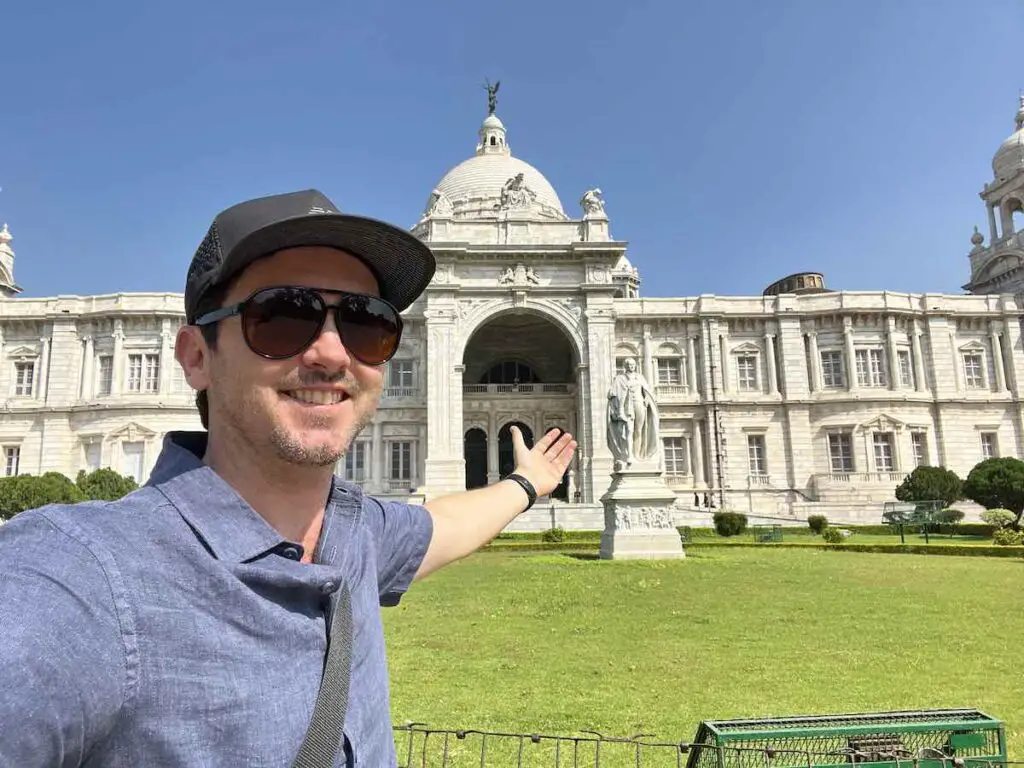 1. The Corner Courtyard
I absolutely fell in love with this place. The boutique rooms felt like they were designed just for me—a comfy desk, stable WiFi, and so close to Victoria Memorial that I could take a short walk there during my work breaks.
Location: Right in the heart of the city, just a few blocks from Victoria Memorial.
Accommodation: Offers boutique rooms with desks, WiFi, and all the amenities you'd need.
Price Range: ₹4,000 – ₹6,000 per night
WiFi: Pretty reliable; they even let me set up my own mini-workspace in the dining area.
Best For: Solo travelers who love a dash of luxury.
2. CoKarya Coworking Space
As someone who loves a dedicated work environment, CoKarya was a haven for me. It's close to Salt Lake City, and I found it easy to commute.
Location: Near Salt Lake City, easily accessible from most parts of Kolkata.
Accommodation: Not a place to stay, but a great coworking space.
Price Range: Starts at ₹500 per day.
WiFi: Ultra-fast and reliable, great for those video calls.
Best For: Digital nomads who prefer a dedicated working environment.
3. The Belgadia Palace
This place felt like a mini-vacation, even when I was working. Located on the city's outskirts, it's a wonderful escape from the hustle and bustle of Kolkata.
Location: On the outskirts of the city, perfect for weekend getaways.
Accommodation: From single rooms to suites, they have it all.
Price Range: ₹2,500 – ₹5,000 per night.
WiFi: Good enough for regular tasks but not the best for heavy-duty stuff.
Best For: Those looking for a workation and vacation combined.
4. AltAir Boutique Hotel
AltAir provided a serene backdrop for my work. The rooms are top-notch, and the WiFi is excellent, which made those long hours in front of the computer more bearable.
Location: Located near Eco Park, it's a bit on the quieter side but still well-connected.
Accommodation: Contemporary rooms, most come with a work desk and ergonomic chair.
Price Range: ₹5,000 – ₹7,000 per night.
WiFi: Superb WiFi speed, ideal for cloud-based work and video conferencing.
Best For: Professionals who need a quiet space with excellent amenities.
5. The Coffee Bean & Tea Leaf
As a coffee lover, I spent many productive hours here. The atmosphere is relaxed, and the WiFi is free—what's not to love?
Location: Situated in Park Street, the heart of Kolkata.
Accommodation: It's not a hotel but a cafe perfect for a workation day.
Price Range: Your expense depends on your coffee and snack indulgence.
WiFi: Free WiFi available with good speed.
Best For: Those looking for a less formal working environment with good coffee.
6. Sienna Store & Café
The artsy vibe of Sienna Store & Café invigorated my creative juices. I remember writing one of my best articles while sipping on their herbal tea.
Location: Hindustan Park, close to many shopping spots and cultural centers.
Accommodation: Again, not a place to stay but a peaceful cafe with an artsy vibe.
Price Range: Quite affordable, around ₹200-₹300 for a meal.
WiFi: Decent WiFi, but it's the ambiance that'll win you over.
Best For: Creative types—writers, artists, and freelancers.
7. Floatel
Nothing beats the experience of living and working on the water. Floatel was a unique experience that provided me with plenty of Instagrammable moments!
Location: Close to the Hooghly River, offers a unique stay on the water.
Accommodation: Basic but clean rooms, many with a river view.
Price Range: ₹2,500 – ₹4,000 per night.
WiFi: Good for general tasks but maybe not for large file transfers.
Best For: Adventure seekers who want a different kind of workation.
8. Workstreet Coworking Space
I tried their Salt Lake location and absolutely loved it. There was a sense of community and the option for private cabins, which I prefer for video calls.
Location: Multiple locations around Kolkata, including Salt Lake and Park Street.
Accommodation: Not for staying, but equipped with all work-related amenities.
Price Range: Starting from ₹450 per day.
WiFi: Excellent! They also offer private cabins.
Best For: Those who love community vibes but need their own space sometimes.
9. Backpacker's Park Hostel
Great for budget travelers like me. Met some interesting people here and even teamed up for a local food exploration day.
Location: Near Rabindra Sadan, centrally located.
Accommodation: Dorm rooms and private rooms available.
Price Range: ₹800 – ₹2,000 per night.
WiFi: Decent for browsing and emails but not robust for heavy work.
Best For: Budget travelers who don't mind sharing a space.
10. OYO Townhouse
OYO Townhouse provided everything I needed for a seamless work schedule—no fuss, no frills, just a clean and efficient work environment.
Location: Located in Salt Lake, close to the business district.
Accommodation: Modern rooms tailored to the needs of the business traveler.
Price Range: ₹1,500 – ₹2,500 per night.
WiFi: High-speed WiFi great for business calls and meetings.
Best For: Business travelers who need a straightforward and efficient space.
11. Wise Owl Hostel
I spent a week here while exploring South Kolkata. The hostel blends quiet corners and communal spaces, making it great for both work and relaxation.
Location: In a quieter part of South Kolkata but still well-connected.
Accommodation: A mix of dorm rooms and private suites, with work-friendly common areas.
Price Range: ₹700 – ₹1,800 per night.
WiFi: Reliable, though it can be spotty in some corners of the hostel.
Best For: The budget-conscious traveler who likes to work in communal spaces.
12. The Corner Courtyard
Yes, I liked it so much, I stayed here twice. The vibrant and creative atmosphere of this spot always leaves me feeling inspired.
Location: Located in Ballygunge, a vibrant area teeming with food and culture.
Accommodation: Quirky and colorful rooms that breathe creativity.
Price Range: ₹3,000 – ₹4,500 per night.
WiFi: Strong enough for video conferencing and streaming.
Best For: Digital nomads who draw inspiration from their environment.
13. Breathing Earth
I wanted a break from the city life, and Breathing Earth offered just that. Their mud huts are eco-friendly and provide a different but delightful workation experience.
Location: A bit on the outskirts but worth the commute for the tranquil environment.
Accommodation: Eco-friendly mud huts and bungalows.
Price Range: ₹4,000 – ₹6,000 per night.
WiFi: Decent, but don't expect city-like speeds.
Best For: Those looking to unplug a bit while still getting work done.
14. Terminal_11 Cafe
The cafe's cozy atmosphere is great for working. Plus, they serve some of the best pastries and coffee I've had in Kolkata!
Location: Near Lake Gardens, an excellent choice for some greenery during your breaks.
Accommodation: It's a café, so no staying overnight. But a delightful place for day work.
Price Range: Your bill depends on how much coffee and snacks you consume.
WiFi: Strong WiFi, enough to handle most work needs.
Best For: Those looking for a casual and vibrant work environment.
15. JW Marriott Hotel
This was where I splurged a bit, and it was worth every penny. The WiFi is fast, the desk ergonomic, and the views from the rooftop pool? Unbeatable!
Location: Near Science City, easy access to Kolkata's attractions.
Accommodation: Luxury rooms with ergonomic workstations.
Price Range: ₹8,000 – ₹12,000 per night.
WiFi: Top-notch, with the option for dedicated high-speed internet.
Best For: Those who want to blend luxury with work efficiency.
There you have it, a comprehensive list to choose your next workation destination in Kolkata. From cozy cafes to luxury hotels, there's a spot for every type of digital nomad.
Workation Tips for Kolkata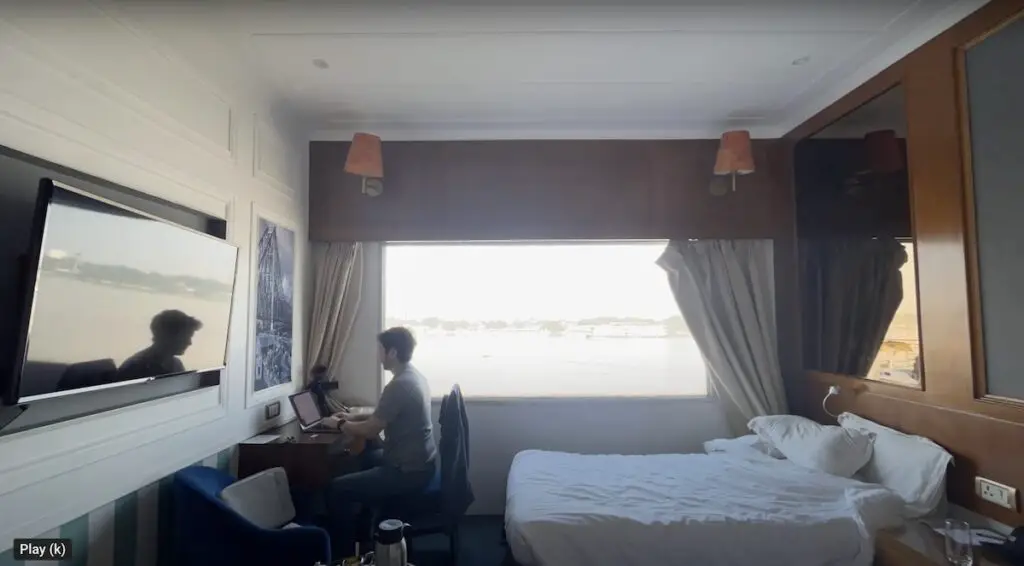 As someone who's been exploring India for over four years, including spending substantial time as a digital nomad, I've picked up a few tips that can make your workation in Kolkata more enjoyable and efficient.
Choose Your Location Wisely
Kolkata is a vast city with different neighborhoods offering varied experiences. If you're someone who loves the hustle and bustle, places like Park Street or Salt Lake would be ideal. However, if you're looking for tranquility, consider staying in the southern parts of the city or even a little on the outskirts.
Reliable Internet is a Must
Not all accommodations in Kolkata offer the high-speed internet that digital nomads require. Always message your hosts on platforms like Booking.com or Airbnb to ask about their Wi-Fi strength. I've found that the hosts who reply promptly with specific Wi-Fi speeds are usually more reliable.
The Kolkata SIM Card Advantage
While most accommodations offer Wi-Fi, it's a good idea to have a local SIM card for backup. Vodafone and Airtel have pretty strong coverage in Kolkata.
Scout for Backup Workspaces
Kolkata has several co-working spaces and cafes like Terminal_11 Café and Openhouse that offer a vibrant environment perfect for productivity. It's always good to have an alternative workspace in case you want a change of scenery or your primary location has connectivity issues.
Local Transportation Know-How
The city has a well-connected metro system and plenty of taxis and auto-rickshaws. Ola and Uber are also readily available. Being mobile can be a huge advantage when you're trying to explore while still keeping up with work.
Savour the Food, But Be Cautious
Kolkata has a rich food culture, but if you're not used to spicy or street food, be cautious. A bad stomach is the last thing you want on a workation. Stick to well-reviewed eateries initially before venturing out to more adventurous options.
Connect with the Community
There are several Facebook groups and online communities where you can connect with other digital nomads in the city. This is a great way to get localized tips, discover hidden gems, and maybe even collaborate on projects.
Power Backup is Your Friend
Power outages are uncommon but not impossible in Kolkata. If your work is deadline-sensitive, having a power bank or selecting an accommodation with power backup can be a lifesaver.
Be Mindful of the Weather
Kolkata has hot and humid summers, so if you're planning a workation during these months, make sure your accommodation has reliable air conditioning.
Keep Your Essentials Handy
Make sure you pack all the digital nomad essentials like a portable charger, travel adapter, noise-canceling headphones, and anything else you need to maintain productivity.
Remember, the success of your workation in Kolkata will depend largely on your preparation and adaptability. So keep these tips in mind, and you're all set for an enriching experience in this vibrant city!
Frequently Asked Questions
Is Kolkata a good place for a workation?
Absolutely, Kolkata offers a unique blend of cultural richness, modern amenities, and inspiring workspaces that make it an ideal destination for a workation. With various options for coworking spaces, hotels, and homestays catering to different budgets, the city provides a conducive environment for both work and leisure.
What is the best time to take a workation in Kolkata?
The best time for a workation in Kolkata would be during the months of October to March. The weather is pleasant, and this period also includes the festive season, which is a treat to experience in Kolkata. Summers can be very hot and humid, so they are generally avoided for long-term stays.
How reliable is the internet in Kolkata for a workation?
The internet in Kolkata is generally reliable, especially in the central and well-developed parts of the city. However, it's always advisable to check with your accommodation provider about their Wi-Fi speed and reliability. Always have a local SIM card as a backup.
What are the must-visit places in Kolkata during a workation?
While in Kolkata, don't miss the iconic Victoria Memorial, the historic Howrah Bridge, and the Indian Museum. If you have more time, a boat ride on the Hooghly River during sunset is highly recommended. For cultural immersion, visit Dakhineswar Kali Temple and take a stroll through Kumortuli, the potter's colony.
Is Kolkata safe for solo travelers on a workation?
Kolkata is generally considered safe for solo travelers, including women. However, like any major city, it's important to take general precautions. Stick to well-lit areas at night, and be cautious when using public transport.
How do I get around in Kolkata during my workation?
Kolkata has a robust public transportation system that includes buses, auto-rickshaws, and the metro. Ride-sharing apps like Ola and Uber are also widely used. For short distances, cycling is also a viable option in some parts of the city.
What type of accommodation is best for a workation in Kolkata?
Your choice of accommodation in Kolkata should depend on your work requirements and lifestyle preferences. There are luxurious hotels, economical hostels, and quaint homestays. If strong Wi-Fi and a dedicated workspace are your primary concerns, many hotels and co-living spaces in the city cater to the needs of digital nomads.
What is the cost of a workation in Kolkata?
The cost can vary widely depending on your choice of accommodation, dining, and other activities. On a budget, you could manage on as little as $20-$30 a day. If you opt for luxury, it could go up to $100-$150 a day or more.
Each of these questions aims to address common concerns and queries people have about taking a workation in Kolkata. With the right preparation, a workation in this city can be a fulfilling and enriching experience.
Conclusion
When it comes to workations in Kolkata, you'll find a mix of culture, convenience, and creativity that's hard to beat. With its extensive range of accommodation options catering to different budgets and needs, Kolkata makes for an ideal workation destination. From the trendy coworking spaces of Salt Lake City to the tranquil ambiance of Alipore, there's something for every digital nomad.
Strong Wi-Fi connectivity is readily available, especially if you take the time to research and confirm with your hosts beforehand. The city's rich history, represented by landmarks like the Victoria Memorial and Howrah Bridge, offers the perfect backdrop for a balanced work-leisure lifestyle.
In a nutshell, a workation in Kolkata promises not just productivity but also an enriching life experience. So, whether you're a freelancer, a startup entrepreneur, or anyone in between, don't miss the opportunity to explore workation options in the City of Joy.