Ah, India! A land where every dawn and dusk seem to be painted with colors from the vibrant celebrations. Attending the right festivals in India can take your trip from standard to stupendous.
Whether you're planning a trip from a distant land or an Indian eager to explore your own heritage, there's no denying the allure of the myriad of festivals celebrated here. 
Fun fact: Did you know that India has so many festivals that there are more festivals in a year than there are days? Wild, right?
What are the most popular festivals in India? Here are the famous festivals in India:
Diwali: Festival of Lights
Holi: Festival of Colors
Pongal: Harvest Festival
Ganesh Chaturthi: Elephant God's Birthday
Durga Puja: Ma Durga Killed Demon King
Eid-ul-Fitr: End of Ramadan
Maha Shivaratri: Shiva and Pavarti Got Married
Pushkar Camel Fair
Hornbill Festival: Largest Music Festival
Kumbh Mela: Festival of the Sacred Pitcher
But what's great about India is that you can find festivals with people walking over hot coals or dancing all night on the beaches of Goa. 
Any travelers considering visiting India will want to know the best options since festivals are a great way to have a once-in-a-lifetime experience. 
If you're planning a trip to India, you'll want to check out some of the best ones. Here's what you'll learn in this post:
Why does India celebrate so many festivals?
A 2023 calendar of India's festivals
The most popular festivals in India 
Offbeat festivals in India
Tips for travelers to enjoy India's festivals
How to be safe during India's festivals
By the end, you'll be able to plan an epic India trip that you and your friends will never forget. Let's go! 
Planning a trip to India at some point? Check out my free ebook to help you save time and money, and avoid headaches. After +4 years in India, I've made plenty of mistakes, and this guide shares what I've learned so you can have a smoother trip.
Why Does India Celebrate So Many Festivals?
India, known for its rich tapestry of cultures, traditions, and religions, celebrates a myriad of festivals throughout the year. But why are there so many?
1. Diverse Religions and Ethnic Groups: India is home to various religions, each with its own set of festivals. Hinduism, Islam, Christianity, Sikhism, Buddhism, and Jainism, among others, have their specific celebratory events, contributing to the plethora of festivities.
2. Agricultural Significance: Many festivals, like Pongal and Baisakhi, are agrarian in nature. They mark important agricultural milestones, such as harvests, and thank the divine for bountiful yields.
3. Historical and Mythological Importance: Festivals like Diwali and Dussehra are deeply rooted in Indian mythology, commemorating events from sacred texts like the Ramayana and Mahabharata.
4. Seasonal Changes: Some festivals welcome the changing seasons. For instance, Makar Sankranti celebrates the sun's northward journey, signaling the onset of warmer days.
5. Cultural Fabric: Festivals serve as a means to uphold and showcase the vibrant cultural heritage of India. Dance festivals, art fests, and music carnivals celebrate the country's artistic legacy.
6. Social Harmony and Unity: Celebrating festivals promotes unity, as communities come together in shared jubilation. Eid, Christmas, and Diwali see people from various backgrounds partaking in the celebrations, fostering a spirit of inclusivity.
7. Spiritual Rejuvenation: Many festivals provide individuals a break from the daily grind, allowing for introspection, renewal of faith, and spiritual rejuvenation.
In essence, India's festivals reflect its multifaceted socio-cultural identity, providing an avenue for joy, remembrance, and unity in diversity. They form an integral part of the Indian ethos, strengthening communal bonds and reinforcing positive values.
For the best time to visit India, including which destinations are best at which times, view the full article.
2023 Calendar of The Best Festivals in India
| | | | |
| --- | --- | --- | --- |
| Month | Festival Name | Best Location | Tentative Dates in 2023 |
| January | Lohri | Punjab | January 13 |
| January | Maka Sankranti | All over India | January 14 |
| January | Republic Day | New Delhi | January 26 |
| February | Vasant Panchami (Baisakhi) | Punjab | February 5 |
| February | Khajuraho Dance Festival | Khajuraho, Madhya Pradesh | February 20-26 |
| March | Holi | Delhi or Mumbai | March 8 |
| March | Maha Shivaratri | All over India | March 18 |
| April | Baisakhi (Vaisakhi) | Punjab | April 14 |
| April | Easter | Goa & Kerala | April 9 |
| June | Hemis | Ladakh | June-July |
| June | Saga Dawa | Sikkim | June 7 |
| July | Guru Purnima | All over India | July 5 |
| July | Dree Festival | Arunachal Pradesh | July 4-7 |
| August | Raksha Bandhan | All over India | August 11 |
| August | Janmashtami | All over India | August 7 |
| August | Independence Day | Delhi or Mumbai | August 15 |
| August | Onam | Kerala | August 25 |
| September | Ganesh Chaturthi | Maharashtra | September 19 |
| October | Durga Puja | West Bengal | October 21-26 |
| October | Dussehra | All over India | October 26 |
| October | Eid-ul-Fitr | Delhi | Dependent on moon sighting |
| October | Karaga | Bangalore, Karnataka | Date varies annually |
| November | Maha Deepam | Tiruvannamalai, Tamil Nadu | November 29 |
| November | Diwali | All over India | November 13 |
| November | Pushkar Camel Fair | Pushkar, Rajasthan | November 15-23 |
| November | Guru Nanak Jayanti | Punjab | November 24 |
| December | Hornbill Festival | Nagaland | December 1-10 |
| December | Christmas | Goa & Northeastern states | December 25 |
| December | New Year's | Goa | December 31-January 1 |
For more beautiful destinations, check out the full post about the best destinations in India for photography
Top 40 Festivals in India
Buckle up, traveler. We're going on a whirlwind tour! I've found that the India people love a good party, like that time I brought fireworks for the kids in a village near my home in Tamil Nadu.
Here are the best festivals in India and the information you need to prepare to celebrate!
Diwali: The Festival of Lights
Location: Pan-India, but Varanasi's Ghats are mesmerizing.
Tentative Dates: October-November, depending on the lunar calendar.
Local Tip: Go for an evening boat ride on the Ganges in Varanasi.
Diwali, India's most famous festival, is celebrated with an unparalleled fervor. Houses are adorned with oil lamps, fireworks light up the night sky, and everyone exchanges gifts. 
Diwali is best spent in Varanasi, where the Ghats shimmer with thousands of earthen lamps. The reflection on the Ganges gives an ethereal feel as if the stars have descended to Earth.
Holi: The Festival of Colors
Location: North India, especially Mathura and Vrindavan.
Tentative Dates: March.
Local Tip: Wear white. It makes the colors pop and join in the local processions!
Holi isn't just a splash of colors, it's a heartwarming festival of love and joy. The streets become canvases filled with colors. In Goa, I was drenched in every color imaginable and danced to the rhythm of dholaks with locals. 
Ah, and don't forget the delightful 'bhang' (a traditional drink), but take it easy if you're trying it for the first time!
Pongal: The Harvest Celebration
Location: Tamil Nadu.
Tentative Dates: January 14-17 annually.
Local Tip: Join a local family in drawing 'Kolam' patterns at their doorstep.
Pongal, a four-day affair, celebrates the bounty of harvest. People boil the first rice of the season to offer to the Sun God. During my stay in Tamil Nadu, I loved photographing the families making kolams (chalk mandalas) in front of their homes. They even taught me to make 'Pongal' (the dish) – a savory experience I recommend to all!
Lohri: Welcoming the Sun
Lohri: Welcoming the Sun
Location: Punjab.
Tentative Dates: January 13 annually.
Local Tip: Join the bonfire gatherings and try the traditional popcorn and peanuts.
Predominantly a Punjabi festival, Lohri marks the end of winter and is celebrated with singing and dancing around a bonfire. It's joyous, and the warmth isn't just from the fire.
Raksha Bandhan: Celebrating the Brother-Sister Bond
Location: Pan-India.
Tentative Dates: August.
Local Tip: Buy rakhis (sacred thread) from local artisans and indulge in homemade sweets.
This festival celebrates the beautiful bond between siblings. Sisters tie a rakhi on their brother's wrists, and in return, brothers give gifts. It's sweet – the festival is incomplete without sugary delights. 
Onam: Kerala's Grand Feast
Location: Kerala.
Tentative Dates: August-September.
Local Tip: Don't miss out on the snake boat races and absolutely attend an Onam Sadya (feast)!
Onam is all about vibrant boat races, intricate rangolis, and a delicious 26-dish vegetarian feast. 
On my trip to Kerala, we just missed the Onam Sadya – an expansive meal served on banana leaves.
Kumbh Mela
Location: Rotates among four places – Allahabad (Prayagraj), Haridwar, Nashik, and Ujjain, depending on the planetary positions.
Tentative Dates: The next major Kumbh Mela is scheduled for 2025 in Prayagraj. However, every year there are smaller versions at each site.
Local Tip: If visiting for the first time, consider hiring a local guide. Given the massive crowd, it's easy to get lost. Also, ensure you have a local SIM card to stay connected.
Kumbh Mela, often described as the world's largest peaceful gathering event, is a sight to behold. Millions of devotees, including monks, ascetics, and common people, gather at the sacred river banks to take a dip and wash away their sins. 
The sheer scale of the event is overwhelming. When I attended, I was left in awe of the spiritual energy that resonated throughout. The Naga Sadhus, or naked ascetics, with their ash-covered bodies and matted dreadlocks, were particularly intriguing. Their dedication and rigorous penance are inspiring. 
While the crowd can be intense, the experience is unmatched. From spiritual discourses to the mesmerizing Ganga aarti, Kumbh offers a spiritual journey like no other.
Karaga: Karnataka's Dance Festival
Location: Karnataka.
Tentative Dates: March-April.
Local Tip: Visit the Dharmaraya Swamy Temple in Bangalore and witness the all-night procession.
Primarily celebrated by the Vahnikula Kshatriya community, this festival is known for its impressive processions and energetic dance performances. I was spellbound watching the main bearer dance with a floral pyramid on his head without letting it topple!*
Durga Puja: Bengal's Grand Pageant
Location: West Bengal, especially Kolkata.
Tentative Dates: September-October.
Local Tip: Hop from one "pandal" (temporary structure) to another after midnight – the artistry is unmatched.
Kolkata during Durga Puja is an artist's paradise. Massive installations, fervent prayers, and a city that never sleeps. I was lost amidst the pandals, each more breathtaking than the last. 
The highlight? The soulful beat of the dhak (drum) that resonates deep within.
Ganesh Chaturthi: The Elephant God's Arrival
Location: Maharashtra, especially Mumbai.
Tentative Dates: August-September.
Local Tip: Visit the Lalbaugcha Raja pandal in Mumbai – the most famous of them all.
Ganesh Chaturthi celebrates the birth of Lord Ganesha, the elephant-headed deity. The fervor in Mumbai is electric. Massive Ganesha idols, music, dance, and a final procession to the sea for immersion. 
I watched the locals carry a Ganesh into the ocean in Pondicherry, which was both captivating, humbling, and kind of hilarious (it's heavy!). 
Eid-ul-Fitr: A Day of Feasting After Fasting
Location: Pan-India, but Old Delhi's Jama Masjid area is a treat.
Tentative Dates: Varies according to the Islamic lunar calendar.
Local Tip: Taste the biryanis and kebabs in the bustling streets of Old Delhi.
Eid marks the end of Ramadan, a month of fasting. The festivities, the feasts, and the sheer joy of this festival are heartwarming.
Maha Shivaratri: Nightlong Vigil for Lord Shiva
Location: All over India.
Tentative Dates: February-March.
Local Tip: Visit the temples in Varanasi for a truly mystical experience.
Devotees fast and stay awake all night, singing hymns and prayers in honor of Lord Shiva. The atmosphere, especially by the Ganges in Varanasi, is surreal. A sip of 'bhaang', a traditional drink, and the spiritual chants will make your night unforgettable (maybe literally).
Janmashtami: Birth of Lord Krishna
Location: North India, especially Mathura and Vrindavan.
Tentative Dates: August.
Local Tip: Attend the midnight celebrations; watch out for the playful enactments of Krishna's tales.
Janmashtami in Mathura is a spectacle – the birthplace of Lord Krishna bubbles with energy. People enact scenes from Krishna's life, and the entire city seems to come alive with his tales. 
Bihu: Assam's Festival of Joy
Location: Assam.
Tentative Dates: Mid-April for Rongali Bihu (though there are three Bihu festivals in a year).
Local Tip: Participate in the traditional Bihu dance and enjoy the beats of the Dhol, a native drum.
Bihu symbolizes the spirit of Assam, and it's primarily associated with agriculture. Among the three Bihu festivals, Rongali Bihu marks the Assamese New Year and the onset of seeding time. The air fills with the aroma of traditional delicacies like pitha and larus. 
Khajuraho Dance Festival: Celebration of Classical Dances
Location: Khajuraho, Madhya Pradesh.
Tentative Dates: Late February to early March.
Local Tip: Explore the ancient temples in the day and attend the dance performances during the evening.
Khajuraho Dance Festival is a cultural extravaganza set against the backdrop of the UNESCO World Heritage Khajuraho temples. The week-long festival witnesses India's classical dance forms, like Kathak, Bharatanatyam, and Odissi, performed by some of the country's best dancers.
The experience is ethereal, with the temples illuminated and the air filled with rhythmic beats and classical tunes. 
Pushkar Camel Fair: More than Just Camels!
Location: Pushkar, Rajasthan.
Tentative Dates: November.
Local Tip: Don't miss the traditional folk performances in the evening.
A fusion of commerce, culture, and spirituality, the Pushkar Camel Fair is a treat. While camels take center stage, the various events, dances, and local bazaars make this an unforgettable experience. 
Riding a camel amidst the desert sunset? Check.
Dussehra: Triumph of Good over Evil
Location: All over India.
Tentative Dates: October.
Local Tip: Watch the Ramleela performances and the burning of Ravana's effigy.
Signifying the victory of Lord Rama over the demon king Ravana, Dussehra is celebrated with great zeal. The open-air enactments of the Ramayana, leading up to Ravana's effigy being set aflame, are dramatic and full of vigor. The air, filled with cheers, resonates with a shared sentiment of victory.
Makar Sankranti: Kite Flying Day
Location: Gujarat.
Tentative Dates: January 14 annually.
Local Tip: Take part in the International Kite Festival in Ahmedabad.
The skies in Gujarat during Makar Sankranti are a spectacle. Colorful kites of all shapes and sizes fill the horizon. 
Christmas: Indian-Style Yuletide
Location: Goa and Kerala have special celebrations.
Tentative Dates: December 25 annually.
Local Tip: Attend the midnight mass in the old churches of Goa.
Christmas in India has its own flavor. The churches are beautifully lit, and the air is filled with carols. My Goan Christmas was unique – the blend of Indian traditions with the universal Christmas spirit was enchanting.
Read the full article about how to celebrate Christmas in India
Baisakhi: Punjabi New Year
Location: Punjab.
Tentative Dates: April 13-14 annually.
Local Tip: Enjoy the traditional Bhangra and Gidda dances.
Baisakhi, marking the Punjabi New Year, is celebrated with dances, songs, and fairs. The vibrant dances of Bhangra and Gidda, full of life and energy, are a sight to behold. 
Vaisakhi: Harvest Festival of Punjab
Location: Punjab.
Tentative Dates: April 13-14 annually.
Local Tip: Attend the processions at the Gurudwaras (Sikh temples) and enjoy the community kitchen (Langar) offerings.
Vaisakhi marks the start of the harvest season in Punjab. Vibrant parades, traditional music, and the famed Bhangra dance make this festival an unforgettable experience. 
Guru Nanak Jayanti: Birth of the Sikh Guru
Location: All over India, especially prominent in Punjab.
Tentative Dates: November, varies yearly.
Local Tip: Attend the evening processions (Prabhat Pheris) and night vigils (Raat di Raehasi).
Celebrating the birth of the first Sikh Guru, Guru Nanak, this festival is paramount in Sikhism.
When I visited the Golden Temple in Punjab, I was taken aback with the reverence everyone had for the beautiful place. I can't imagine when it's packed with devotees and parades!
Easter: Resurrection of Christ
Location: Pan-India, especially Goa, Kerala, and Northeastern states.
Tentative Dates: April, varies yearly.
Local Tip: Attend the sunrise service, which has a unique Indian touch to it.
India's Christian community celebrates Easter with fervor. In Goa, the churches, the Easter eggs, and the unique blend of Indian traditions with Christian rituals are something that stands out.
You'll particularly want to check out the midnight services to see the beauty by the light of candles. 
Hemis: The Buddhist Carnival
Location: Ladakh.
Tentative Dates: June-July.
Local Tip: Visit the Hemis Monastery and witness the vibrant Cham Dance.
Hemis festival celebrates the birth of Guru Padmasambhava. The colorful masks, traditional dances, and the spiritual aura of the Hemis Monastery left an indelible mark on me.
Chhath Puja: Offering to the Sun God
Location: Bihar, Uttar Pradesh.
Tentative Dates: October-November.
Local Tip: Witness the sunset and sunrise rituals at the riverbanks.
Devotees offer prayers to the Sun God during Chhath Puja. The sight of thousands on riverbanks, singing and praying as the sun sets, is poetic and evocative.
Gangaur: Celebrating Marital Bliss
Location: Rajasthan.
Tentative Dates: March-April.
Local Tip: Admire the processions of women carrying images of Goddess Gauri.
Gangaur celebrates Lord Shiva and Goddess Parvati. Women dress up, sing songs, and pray for marital bliss. This festival is punctuated by colorful processions and the palpable festive spirit.
Hornbill Festival: 'Festival of Festivals'
Location: Nagaland.
Tentative Dates: December 1-10.
Local Tip: Attend the traditional warrior log drumming.
This festival showcases the rich cultural heritage of the Naga tribes. The dances, the costumes, and the traditional games were an eye-opener to India's Northeastern diversity.
Saga Dawa: Buddha's Enlightenment
Location: Sikkim.
Tentative Dates: May-June.
Local Tip: Participate in the Kora, a holy circuit walk.
Saga Dawa celebrates Buddha's birth, enlightenment, and death. The peaceful chants, the fluttering prayer flags, and the processions in Gangtok made it a spiritually enriching experience.
Dree Festival: Arunachal's Agricultural Fest
Location: Arunachal Pradesh.
Tentative Dates: July.
Local Tip: Savor the traditional bamboo shoot dishes and participate in the local games.
Dree is the Apatani community's agricultural festival. With traditional dances, songs, and rituals praying for a bountiful harvest, the communal feasts here were an epicurean delight.
Maha Deepam in Tiruvannamalai: A Beacon of Devotion
Location: Tiruvannamalai, Tamil Nadu.
Tentative Dates: November-December.
Local Tip: Ascend the Tiruvannamalai hill in the early hours for a panoramic view (foreigners need permit).
Maha Deepam in Tiruvannamalai is an illuminating experience. The gigantic flame, lit atop the hill, can be seen for miles and signifies Shiva's appearance as a column of light. 
I was able to climb the hill before they closed it to tourists and it's a beautiful sight. Even now you can walk around the mountains with devotees and celebrate. Plus, it's beautiful to sit in a nice restaurant and look up at the flickering flames of the bonfire through the night.
Republic Day: Parade of India's Diversity
Location: All over India, with grand celebrations in New Delhi.
Tentative Dates: January 26 annually.
Local Tip: Secure a seat near India Gate in New Delhi for the best view of the parade.
Republic Day commemorates the adoption of India's Constitution. The parade in New Delhi showcases India's military might, cultural diversity, and advancements. The tableau from different states, the dance performances, and the flypast are grand spectacles. I remember my goosebumps when the National Anthem played, with the tricolor unfurling in all its glory.
Independence Day: Echo of Freedom
Location: All over India.
Tentative Dates: August 15 annually.
Local Tip: Attend the flag hoisting at the Red Fort in New Delhi.
Independence Day marks India's freedom from British rule. There's a poignant air of patriotism as the Prime Minister hoists the flag and delivers a speech at the Red Fort. Watching children sing patriotic songs and seeing the sky filled with kites in the tri-colors is a moment of pride and reflection.
New Year's: A Fresh Start
Location: All over India, with special parties in Goa and metropolitan cities.
Tentative Dates: December 31 – January 1 annually.
Local Tip: Attend the beach parties in Goa or the traditional celebrations in Kochi's Fort area.
India welcomes the New Year with great enthusiasm. From the beach parties of Goa to the serene temple bells in Varanasi, every place has its own flavor.
My most memorable New Year's was at a homestay in Gurgaon, where locals danced, there were fireworks, and the delicious Sadhya (feast) marked the beginning of another year.
The Best Offbeat Festivals in India
Goa's Carnival
Location: Goa
Tentative Dates: February 18-21, 2023
Local Tip: Wear colorful attire and join the parade, but remember to wear comfortable shoes!
Goa's Carnival is a colorful and lively celebration of parades, floats, music, and dance. It's a legacy of Portuguese colonial rule and is reminiscent of the Mardi Gras. The streets come alive with masked revelers, and the atmosphere is electric. During my visit, I was swept up in it and loved to try the food! 
Nag Panchami
Location: Pan-India, but especially prevalent in Maharashtra
Tentative Dates: July 15, 2023
Local Tip: Respect the rituals and avoid using camera flash while taking pictures of the snakes.
Nag Panchami is a traditional worship of snakes observed by Hindus throughout India. On this day, people offer milk, sweets, and flowers to live snakes or images of them. It's believed that by doing so, the snake deity will bless the devotee's family. While I wouldn't dare to get close to a snake, I would admire the profound respect and devotion people show on this day.
Bhagoria Festival
Location: Jhabua district, Madhya Pradesh
Tentative Dates: March 9, 2023
Local Tip: Engage with the locals and try understanding the matchmaking rituals.
Bhagoria Festival, also known as the Festival of Love, is a traditional event where young boys and girls can choose their partners. The prospective groom applies red powder on the girl's face he wishes to marry, and if she reciprocates, it's a match! While the open courtship initially took me aback, it's a beautiful display of tribal customs and rituals.
Lathmar Holi
Location: Barsana, Uttar Pradesh
Tentative Dates: March 6, 2023
Local Tip: Wear old clothes, and be prepared to be playfully hit with sticks!
Unlike the conventional Holi celebrations, Lathmar Holi in Barsana sees women chasing men away with sticks. It's playful and fun, symbolizing the playful nature of Radha and Krishna. Watching this unique celebration was both exciting and amusing.
Theyyam
Location: Northern Kerala
Tentative Dates: December to April
Local Tip: Arrive early to get a good view and listen to the local stories behind each performance.
Theyyam is not just a dance but a sacred ritual performance where men don the guise of gods and goddesses. The transformation is intense, with elaborate makeup and costumes.
Thimithi Festival
Location: Tamil Nadu
Tentative Dates: October 24, 2023
Local Tip: Keep a safe distance from the firewalking ritual.
Thimithi is a fire-walking festival where devotees walk barefoot over a bed of burning coals. This act of bravery and devotion is believed to bring blessings and fulfill wishes.
Rural Olympics – Kila Raipur, Punjab
Location: Kila Raipur, Punjab
Tentative Dates: February 10-12, 2023
Local Tip: Interact with the local athletes and enjoy the regional dishes available at the venue.
This isn't your typical Olympics. From bullock cart races to athletic events with a rural twist, this event showcases the strength and spirit of Punjab's villagers.
Essential Tips for Budget Travelers During Festivals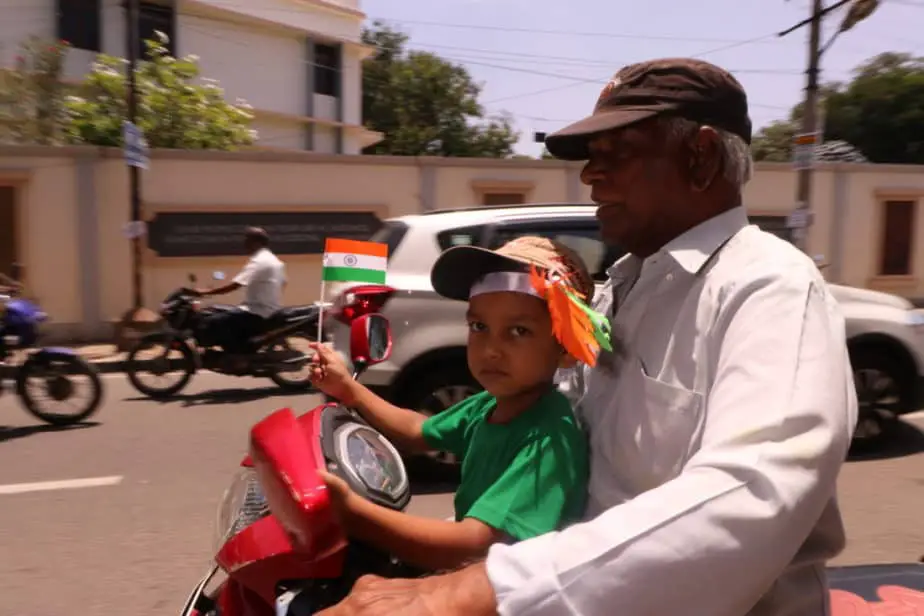 Bargaining and Negotiating with Local Vendors
When it comes to shopping in India, bargaining is an art form. Don't be shy to haggle with local vendors in street markets (bazaars) to get the best deals on souvenirs and handicrafts.
During a festival in Jaipur, I fell in love with a beautiful Rajasthani tapestry. After some friendly banter with the vendor, I managed to snag the tapestry for a fraction of the original price. Remember, it's all about the experience and not just the purchase!
Trying Delicious Street Food without Overspending
India is a food lover's paradise, and its street food scene is a testament to that. From mouth-watering chaats to sizzling kebabs, an array of flavors is waiting to be savored on the streets. Eating at local street stalls saves money and offers an authentic taste of India.
According to a survey by the Food Safety and Standards Authority of India, street food accounts for a significant portion of food consumption in the country, reflecting its popularity among locals and tourists alike.
Participating in Free or Low-Cost Cultural Activities
Festivals in India are not just about grand spectacles; they also offer a chance to immerse yourself in the country's cultural heritage. Many festivals include free cultural events, such as music and dance performances, art exhibitions, and traditional workshops.
Safety and Cultural Considerations During Festivals in India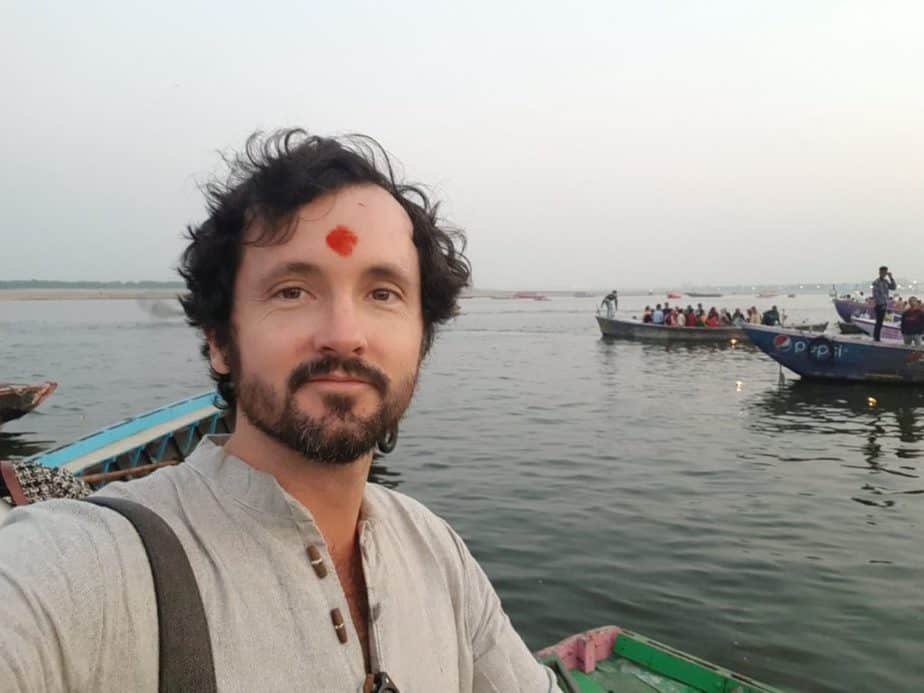 Respecting Local Customs and Traditions
India is a land of diverse customs and traditions. While immersing yourself in the festivities, it's essential to respect local customs and practices. Always ask for permission before taking photos of people or religious sites, and dress modestly when visiting temples or religious events.
Staying Safe during Crowded Festival Celebrations
Festivals in India can get incredibly crowded, especially in popular tourist destinations. Keep your belongings secure and be cautious of pickpockets in bustling areas. A money belt or a cross-body bag can be handy to deter any unwanted attention.
Health Precautions and Tips for Hygiene
As a budget traveler, you'll likely indulge in local street food and explore crowded places. While this is part of the experience, taking care of your health is crucial. Carry a small hand sanitizer, stay hydrated, and opt for bottled water to avoid any tummy troubles.
Final Thoughts
India, with its myriad colors, traditions, and soul-stirring celebrations, is truly a land of festivals. Ever wondered why there's such an array of festivities? 
From the profound religious diversity, agricultural significance, to the country's rich history, India has an abundance of reasons to celebrate. The sheer number of festivals is a testament to India's incredible tapestry of cultures, and each festivity paints a unique story of heritage, faith, and communal harmony.
If you're planning to dive deep into the heart of Indian celebrations, there are some must-experience festivals that stand out. 
Revel in the magical illuminations of Diwali, the festival of lights, or drench yourself in the vivacious colors of Holi. 
Witness the harvest celebrations of Pongal and Lohri, and be awed by the grandeur of Ganesh Chaturthi and Durga Puja. 
Feel the spiritual ambiance during Eid-ul-Fitr and Maha Shivaratr* or be a part of the vibrant bazaar of the Pushkar Camel Fair.
But if you're someone who's looking for less-charted territories, there's a plethora of offbeat festivals awaiting you. 
Dance to the lively beats of Goa's Carnival, witness the age-old traditions during Nag Panchami, or immerse yourself in the tribal celebrations of the Bhagoria Festiva.
Whether you're chasing the mainstream festivities or the more clandestine ones, remember that each festival tells a story, a legend, a lesson. So, pack your bags, open your heart, and let India's festival spirit sweep you off your feet. Here's to celebrations that resonate, memories that last, and experiences that enlighten! 🎉🎇🇮🇳