As an American who's been traveling in India since 2018, I'm so happy I made the leap to move out here. It's amazing. It's rewarding. It's hard sometimes too. I get asked how life is for foreigners in India, so here's an overview:
Living in India as a foreigner is less costly – the cost of living is 68% less than in the USA. There's not much beef to eat and less meat. It is safe and often beautiful. There are also more negotiations on prices, people asking for money, and power outages.
I had an idea of what India would be like before I moved here because I had visited in early 2018. And while some things such as how beautiful India is, was exactly what I thought. Other things just didn't line up the way that I expected they would.
I hope if you're considering traveling or staying in India for longer, this gives you an idea of what your experience may be like. This is an honest account of what life is really like for me as a foreigner, both the good stuff and bad stuff.
The People Are Focused on Spirituality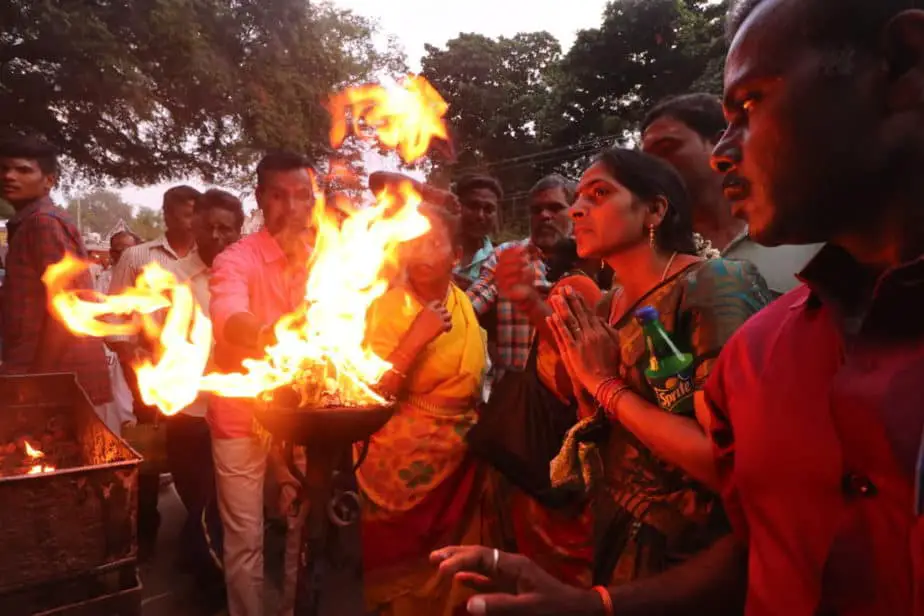 I love how spiritual the people of India are. This also draws in tourists and foreigners who are interested in enriching their inner life as well, so it can feel wonderful to be in a community of people with similar values.
In the USA there are McDonald's on every street corner, and in India, there are temples everywhere. In Hinduism, they not only have primary gods like Lord Shiva and Lord Ganesha, but they have more little-known "family gods" that are as important to them.
In the town I live in, every month thousands of pilgrims come to give prayers (pujas) when it's a full moon. Men, women, and whole families will walk around our local mountain to cleanse their sins and give respect to Lord Shiva, one of the main gods in Hinduism.
Meditation and yoga are just a thing that most people do, not just the hippie types in hipsters cities. I see people meditating on beaches and in public parks.
In Austin, where I came from, meditation and yoga are gaining in popularity and it's a friendly open-minded place to live. However, spirituality is most common in the "hippie" or "New Age" crowd. It's still a bit weird to talk about it with most people.
Whereas, in India, spirituality is a common conversation topic.
I am working a lot on my creative projects and at my online job, however just by being in India, there's a constant reminder to focus on the important things in life, and the big questions like:
There Is a Rich History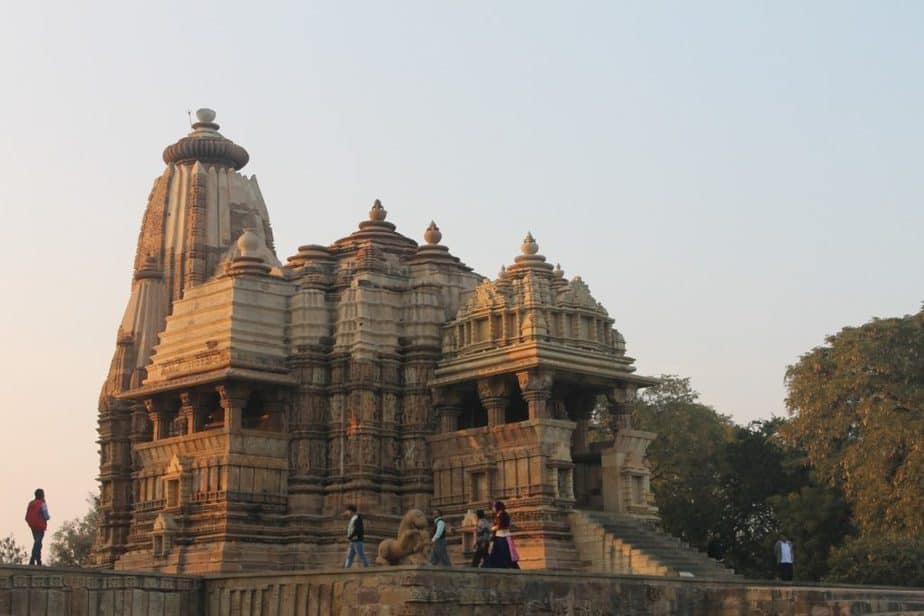 The Ajanta Caves were carved in 200 BC. The Mahabodi Temples that honor, where the Buddha gained enlightenment, were built by the Gupta Dynasty in 250 BC.
Then later the Taj Mahal, Humayun's Tomb and the Red Fort were built in the 1500s – 1600s by the Mughal Empire.
America is so much younger. It is like a rebellious teenager, whereas India is like that wise old grandpa or grandma… if you're into visualizing countries as people like I apparently am 🙂
There's so much to see in India that dates so far back in history. The first scriptures, the Vedas and Upanishads, were written hundreds of years before the Bible.
I am inspired by the perspective of the historic architecture and that the culture has already impressed on me – a culture that has lasted far longer than that of a young country like the United States.
The Low Cost of Living Can Let You Work Less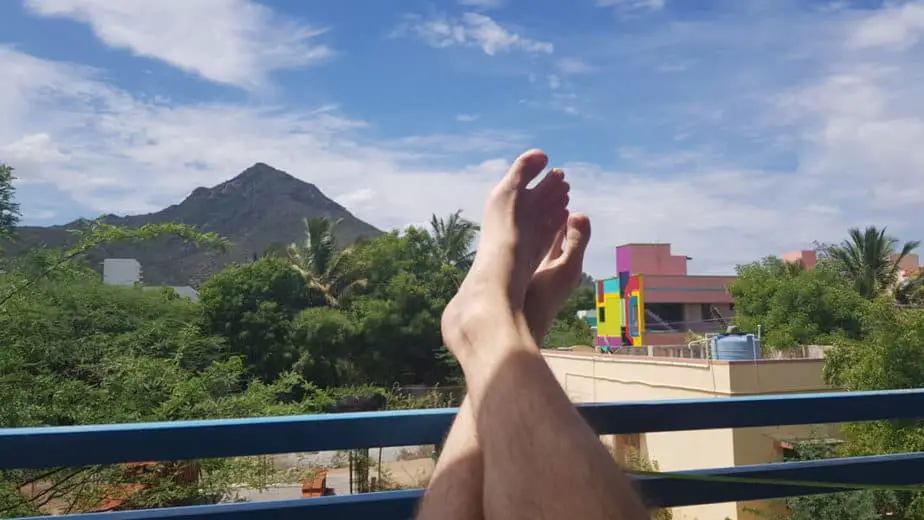 The cost of living in India is 68.3% less than living in the USA. For an American or European or any country with a higher cost of living, there's a real opportunity to live well in India for a modest cost.
I am grateful to have a job that I enjoy and that I can do from anywhere. However, one of the drawbacks of the position is that my pay is less than if I worked for a big company and went to an office.
At my job there are:
No health insurance
No 401K
No unemployment benefits if the company goes under or is sold.
A lower hourly wage compared to similar positions at a company.
I made enough money to survive and I'm happy to have my position, yet I did see friends in tech jobs or corporate careers easily making twice what I made, and working less hard.
Moving to India with its low cost of living has allowed me to save up money, pay off my debts, and build up an emergency fund.
I feel so much more stable knowing that if something happens with the economy, I have plenty of savings to get me through tough times.
The Housing & Rent Prices Are Some of the Lowest in the World
As I pay off debts and save more than I ever have, I also live in a really nice house!
I rent one floor of a two-story house with a large living room, a kitchen with a water purifier, a bathroom with hot water, a bedroom, and a beautiful big office with two large windows overlooking a forest.
For my rent, I pay 12,000 RS a month ($169 USD).
When I started my writing career 10 years ago, I lived in a small garden shed behind a friend's place in Austin and that was more expensive than this 2-bedroom apartment. AND I shared the yard with 7 chickens, 3 cats, and 1 dog with a bad habit of biting me whenever he had a chance.
I was lucky to have that low-cost living option so that I could make a run at my creative career… which is one reason why I think many creatives will love India.
In the year before I moved to India, I had a nice one-bedroom apartment in East Austin (the "hipster" part so it was still reasonable compared to other neighborhoods), and…
Rent: I paid $825 a month.
Utilities: I paid almost $100 in the summer for electricity.
Internet: $70 a month
Mobile Phone: $50 a month
Now in India I pay:
Rent: $169 a month.
Utilities: $0 a month in winter – $150 in summer for A/C. Usually between $15 – $40 a month.
Internet: $15 a month (with speeds over 80 Mbps)
Mobile Phone: $2.69 a month (with 3GB of data a day, I rarely use that even when I work 8 hours at my online job).
If you're a creative type still building your career, and you can work online, it seems like a no-brainer to move overseas to a place like India.
You can minimize your expenses yet still live comfortably (AND not have to deal with living in a garden shed in hot Texas during the summer 🙂 while you go after a career you really enjoy.
India Has Delicious Food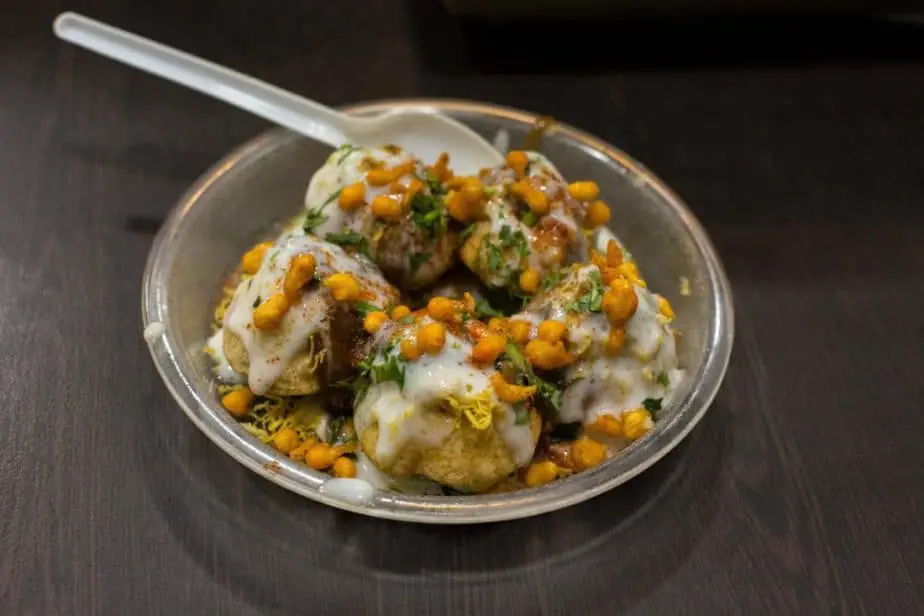 India sounds nice and all, but "can you get a hamburger?"
This is one question I got from a friend and is a common question from my American family and friends. We in American love to eat our hamburgers and our beef.
Others ask, doesn't it get boring to eat Indian food every day? I couldn't live without [insert another type of ethnic food here that you wouldn't think would be available in India].
Well, first the food in India is delicious. It's also super inexpensive and can be very healthy.
The average dinner where I live:
Masala dosa (curries spiced potatoes, onions and vegetables in a savory rice pancake): 40 – 60 RS (less than $1)
Parotta (flakey thick flatbread made with egg, ghee/oil): 20 – 40 RS (less than 50 cents)
Chai: 10 – 40 RS (less than 50 cents)
I would eat 3 eggs, a masala dosa, and a parotta for dinner with 2 chais for a grand total of $2 USD.
If I eat at a nice restaurant that caters to Western tourists, I spend around 300 – 500 RS ($4 – $6 USD… 70 RS = ~$1 USD):
Smoothie (bananas, dates, spirulina, cocoa): 190 RS
Cheese and vegetable omelet (with ragi toast): 220 RS
Hippie Salad (organic lettuce, beetroot, carrots, tofu, cheese with dressing): 310 RS
Americano: 90 RS
Chai: 40 RS
Ginger Lemon Honey Tea: 80 RS
If I make food myself, which I avoid as much as I can, although I'm trying to make more (miserably failing most times)…
Egg: 6 RS each
Organic lentils: 100 RS a bag (will last a month)
Peanut butter: 285 RS for a big jar
Almond butter (sprouted organic): 700 RS
Mineral water: 18 RS each bottle
Ragi bread (made with rice flour): 40 RS for 6 slices
Oatmeal: 200 RS (big bag lasts a month)
Sunflower Seeds (organic): 200 RS a small bag
Hemp seeds (organic): 170 RS a small bag
Chia seeds (organic): 120 RS a small bag
Cocoa beans (raw): 170 RS
Some people hire a cook to make all their meals, and you can hire a good cook for around 4500 RS (~$75 USD) for each month. You would provide the food for them to make.
You can eat beef as well. I was in Pondicherry recently, and it's common for them to eat beef and you can find steak at some restaurants.
Villa Shanti: Crispy Beef patties – 450 RS
Sicily's (White Town): Beef Burger – 335 RS
You can also find beef in Kerala, where there is a large Christian population and it's a staple dish in that culture.
I even ordered beef where I live in Tamil Nadu. I had beef fried rice and it was pretty good, although the pieces were minuscule.
Is There Any Food I'm Missing that I can NOT get in India?
I miss being able to buy leafy vegetables. It's hard to find spinach, kale, swiss chard, and other big leafy vegetables. I want to make some smoothies, but the grocery stores where I am do not carry these vegetables.
Salads are a bit of a risk to eat here as well. I have them from a nice Western restaurant but I would NOT eat them from the local places. The risk with salads are a few things:
There's a lot of surface area on the leaf so you have to meticulously wash them to ensure there isn't dirt or bacteria or a chemical.
Many farmers use pesticides and fertilizers to grow their vegetables.
There are other green vegetables like okra, cucumbers, and more. But I'd love to make some green smoothies in the morning and I'm not able to at the moment.
The Transportation Is Usually Two-Wheeled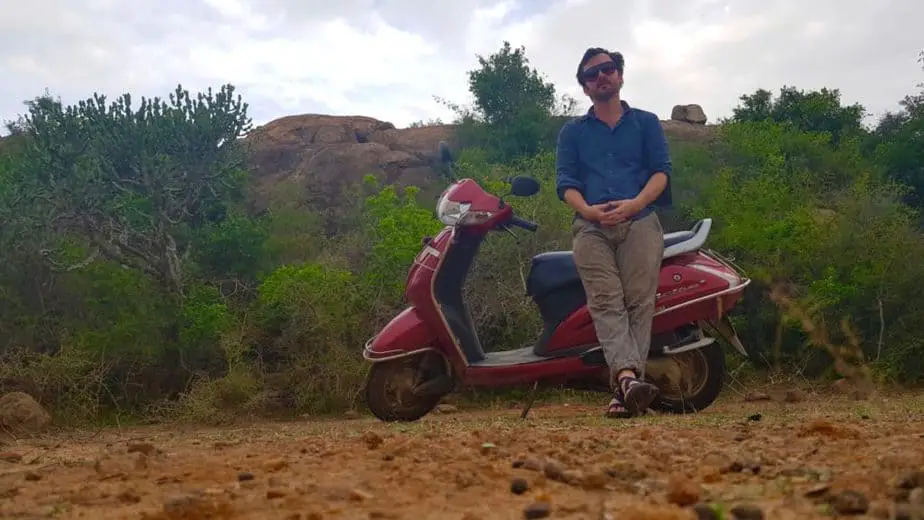 In the USA, most people have a car. In India, very few people have a car, but more people have motorbikes.
In the USA, the nation is crisscrossed by major highways and it is assumed that most people have their own vehicle. Therefore, if you do NOT have a car, then your options for getting around are pretty limited.
In India, very few people have a car, so if you're traveling or living in India as a foreigner without a car, you still have many options for getting around.
Two-wheeler (Mopeds or Scooters)
Mopeds and scooters are one of the most common ways Indians get around (even though only 1 in 3 households have one). In cities, they are everywhere and it's funny to watch them, weave in and out of traffic.
I rented a two-wheeler long term for the year and I pay 2800 RS a month (~$40 USD). I hear that's a decent price.
If you are traveling in India, you can expect to pay between 100 RS – 400 RS a day. More in touristy places like Goa, and less in towns like where I live. More if you rent for a shorter term, like a day or a week. Less if you rent longer term like a month or more.
Uber
Uber is in over 40 Indian cities and it appears to be growing steadily. It's a great way to get around because you get a standardized rate that is lower than most taxis… especially with the initial sky-high rates you will be quoted if you are near a tourist resort, airport, or train station.
You can also use Uber Intercity, and go from place to place. This is mostly useful if you're going to common tourist destinations that aren't too far… such as New Delhi to Agra, and Chennai to Pondicherry.
It is more difficult to use in India than in the USA in some ways, because the driver will often call you to confirm your location, and they probably won't speak much English.
If you want to use Uber in India, I wrote a guide for it here.
Taxis
Hiring a taxi or driver is also a good option, and the rates can be super reasonable compared to the US. In my experience, the drivers are great too.
I have taken taxis to and from the airport. Here are the prices:
4-hour one-way pickup from Chennai's Airport: 3000 RS (~$42 UD). +200 RS for air-conditioning.
3-hour round-trip to a nearby city in the same day: 3500 RS (~$49 USD)
Hire for a full day: 3500 RS (~$49 USD)
Tips: If you go on a significant trip, more than just across town, it's generous to tip the driver 10% and expected to tip them something.
Auto-Rickshaws
If you are just going a few miles across a city, then an auto-rickshaw is a great way to travel. The drivers are like the Indian version of Nascar professional racing drivers and they're driving a vehicle that is only slightly more powerful than a go-kart.
Trucks and cars and cows and people whiz past the open doors, inches from the sides… it's a trip for sure and an authentically Indian experience.
In New Delhi, the auto-rickshaws have standardized rates.
25 RS: Base rate for 1.5 KM or less
10 RS: Each additional KM
.75 RS: Waiting charge per minute
7.5 RS: Luggage charge
In my experience, you're going to pay more than that in most cities and towns. I've found:
50 RS: Base rate for 2 KM or less
50 RS: For each additional 2 KM
You pay more if you're in popular tourist areas
No tips
You can't be a pushover when negotiating prices with autorickshaw drivers. This is their livelihood and we're only talking about $1 a ride from an American perspective, so they have a lot of incentive to make more… and they often will, if you are NOT sure of the rates.
You can learn about how much a rickshaw ride costs in India in my 2817-word post at that link, and I offer a simple script you can use to get a decent rate 🤓
Buses
If you're going just a few hours, you may want to take a bus. If you're adventurous and a heavy sleeper, you may want to take a sleeper bus. Many of them have air-conditioning.
The prices for buses are super reasonable. For example, I want to take a nice bus to a city 3-hours away. It's less than 700 RS (~$10 USD).
If you want to take a local bus to a ciy 3 hours away, you could pay only $2 to $3.
There are also local buses that run everywhere and are extremely reasonable. They also do NOT have air-conditioning, could have no shocks and are packed with people, so they could be fun for an adventure.
Check out RedBus, an app that can hook you up with good bus tickets at reasonable rates.
Trains
I want to take a train from Pondicherry, near the southern tip of India, up to New Delhi with my mom and my aunt. This way we can see a large chunk of the country on one of the most popular forms of transport.
The trip from Pondicherry to New Delhi is 2383 KM (1480 miles). That's just longer than the distance from New York City to Austin, Texas where I used to live.
To take that train, here are the details using the app, ClearTrip (these are just example prices as they will vary based on your dates):
Total trip time: 43 hours
Second class with AC: 3130 RS ($42)
Third class with AC: 2125 RS ($28)
Sleeper in general: 810 RS ($11)
Therefore you can get a train across most of the country for around $40 bucks! That's insanity and a great opportunity for travelers.
Flights
Getting flights between big cities in India is more convenient and almost as reasonably prices as trains.
Here are some estimated example prices:
Chennai to Goa: 2500 RS ($34)
New Delhi to Goa: 4000 RS ($54)
New Delhi to Kochi: 4500 RS ($61)
New Delhi to Calcutta: 2750 RS ($37)
New Delhi to Mumbai: 2500 RS ($34)
Mumbai to Chennai: 3250 RS ($44)
Mumbai to Bangalore: 2000 RS ($27)
Mumbai to Goa: 2000 RS ($27)
This gives you a sense of the flights you can get from big cities in India. As you can see you can spend less than $50 USD for many flights.
Challenges of Living in India for Foreigners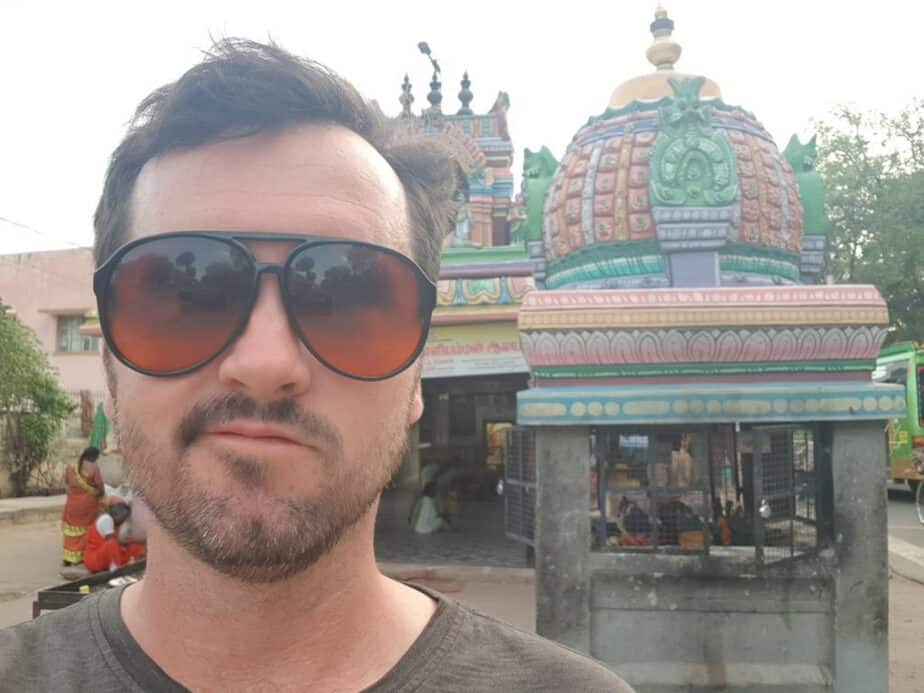 Living in India as a foreigner is not all unicorns and rainbows though, haha. There are moments where I'm frustrated, and raise my hands to God like, Why?! Why can't this be simpler? There has to be a better way. Haha. Here are some of the frustrations I've felt:
Getting A Visa Can Be A Challenge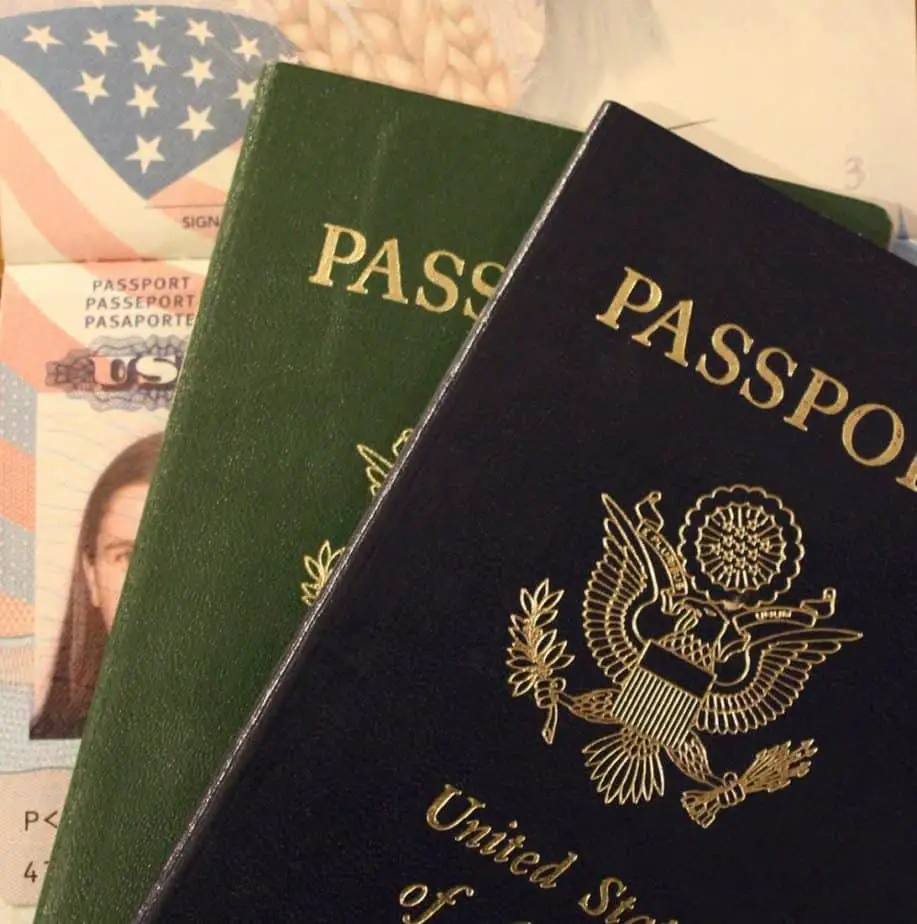 As an American, I can get a 10-year tourist visa to India for less than $250. That is awesome and if you're a digital nomad, this is a big reason you might want to add this to your list of destinations.
I do NOT have to get a new visa every 6 months. Or every 3 months. I have these visa and I can enter as many times as I want for 10 years.
The restrictions on a 10-year tourist visa: You must leave the country every 180 days.
I went to Sri Lanka after 5.5 months for one week, stayed at a nice hotel with a pool, ate room service every day and watched American movies for a week, haha. You might have a cooler visa run than me, but it was relatively painless.
HOWEVER, there is a risk with having a tourist visa. You could be NOT ALLOWED back into the country if the immigration officer decides you are NOT a tourist.
The odds of this are very low of this happening if you are a tourist traveling around, but they are higher if you stay in one place in India for years. This is probably very few of you, so feel free to skip to the next section, if you are just taking a short trip.
Some expats where I live have a 10-year tourist visa and have rented a home in India for years staying in the same place. However, some of them are getting denied when they try to return to India after a visa run. More of them are being more heavily questioned or are being detained and the officer is suggesting… you are NOT a tourist if you are living in one place, you are living there.
Which is a valid argument from one perspective:
Maybe those tourists should be required to get a resident permit?
From another perspective:
They are paying tourist prices on many things, and does a tourist need to travel from place to place to be considered one?
I'm not sure about the answers to those questions, but for me, I am conscious that maybe on a visa run I will NOT be allowed back into India so I Could lose all my possessions in my rented home.
This is NOT likely at this point, since I do travel around and have only been here since 2018.
The people who are getting denied are the people who have been in India for over 10 years and stay in one town. That's not me, so I'm not too worried about it.
People Will Ask You for Money a Lot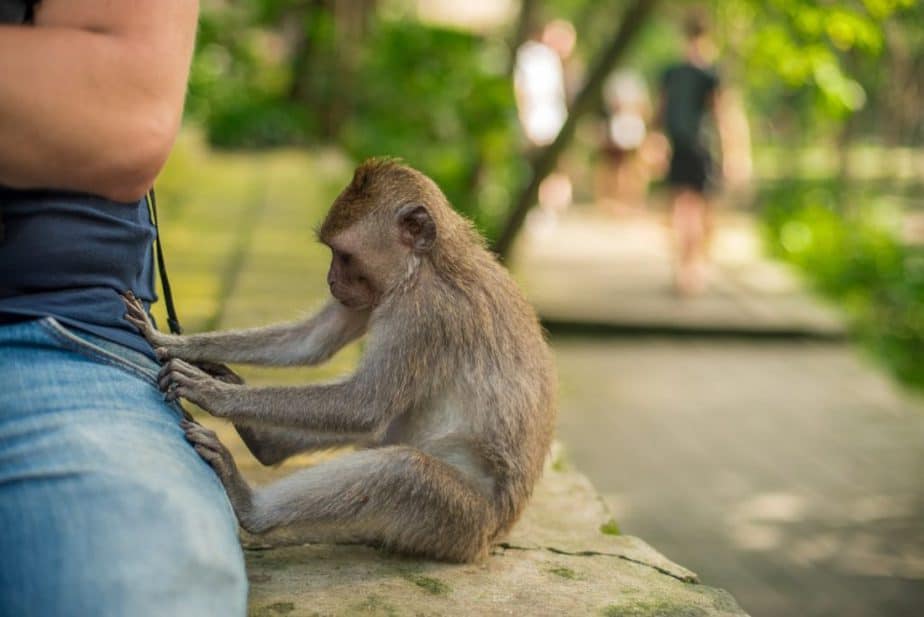 It happens when I go out for chai, or to the grocery store, or to a restaurant… people come up and ask for money.
I'm lucky and grateful to be in a position where I can travel to a beautiful country like India and have extra spending money, so I don't want you to feel sorry for me of course.
It's an issue though, because many travelers wonder:
Do I give to money to beggars?
How much do I give?
Does it actually help them?
Are they just a front for a criminal organization?
Does this person even get the money?
For me, it's less about the money and more about just a sadness that there are people in the world who don't have enough.
What can I do? I can't give dollars to everyone personally, I may seem like I have lots of money and maybe I do in a relative sense, but I'm working a lot so that I have enough money myself and to pay off my bills and to start a business.
In general it's best not to give money to people who ask. I still do though when I am moved. It's up to you.
You Will Deal Constant Negotiations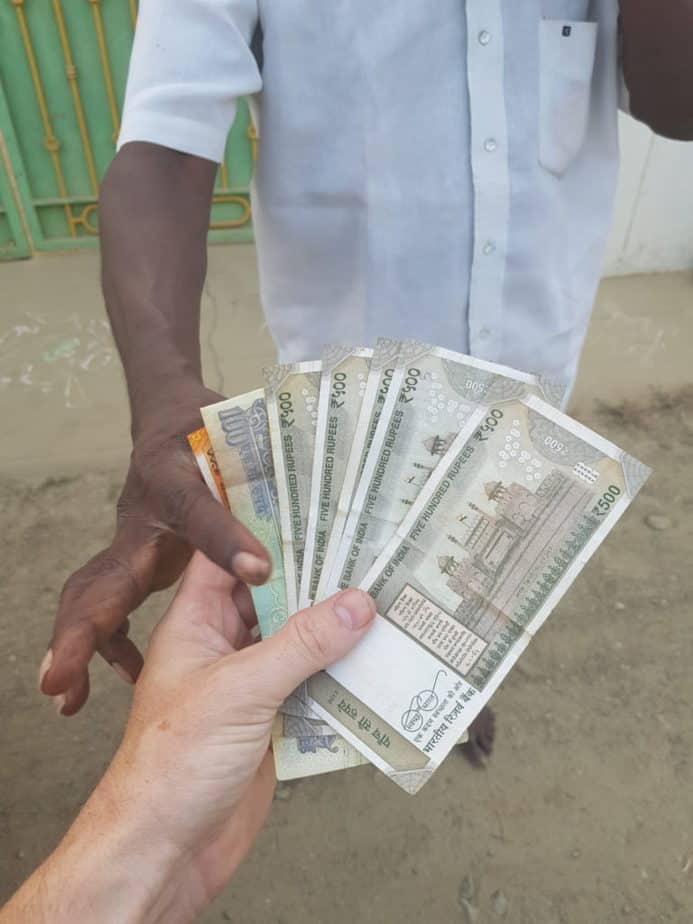 Most prices are not set it stone, instead, arriving at the final price is a process. If you do NOT negotiation you may be paying twice the price of what another tourist might pay.
Therefore you have to be ready to play the bargaining game a bit when you buy things at a market when you negotiate your rent, and when you make any purchases like getting a cashmere scarf or a sari or some saffron.
You have to mock surprise when they give you the first extravagantly high price and say, "no no, too high." Then come back with a price that is around 25% of the initial price.
Then you have to go back-and-forth, giving reasons for why the price is too high. Maybe you have to walk out one time, or two times, to get a decent price… it's a bit of a dance and when done well you can get a good price on most things and both you and the merchant are smiling at the end.
If you're tired or annoyed it can be also be a drag too. And it can make you often wonder, if you were ripped off. Which isn't a good feeling even if it wasn't much money.
Heat Can Be Stifling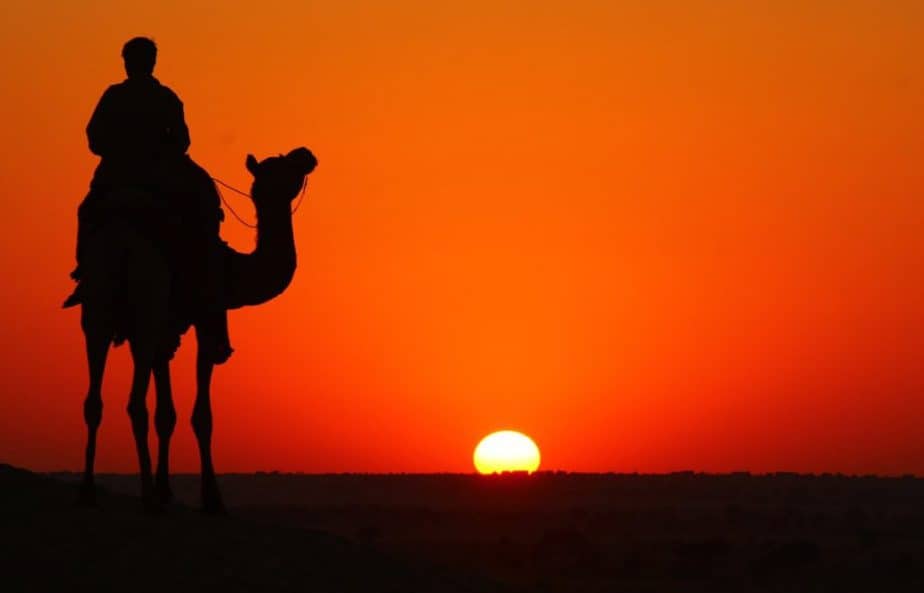 It was over 105 °F most days in May where I stay in South India.
I was in the beautiful French-inspired beach city of Pondicherry recently and I had to stop exploring by 9 or 10 am because it was getting so hot.
You can avoid heat like many foreigners living in India. They rent a place in the North in the summer and in the South in the winter.
But if you hate the heat, Indian summers may not be for you.
I don't mind the heat and much prefer it over snow (even though I was originally born and raised in Michigan which has snow for 4 months or so each year).
I like going out in the morning and then staying inside in the A/C and doing my writing and working.
Dealing With Power Cuts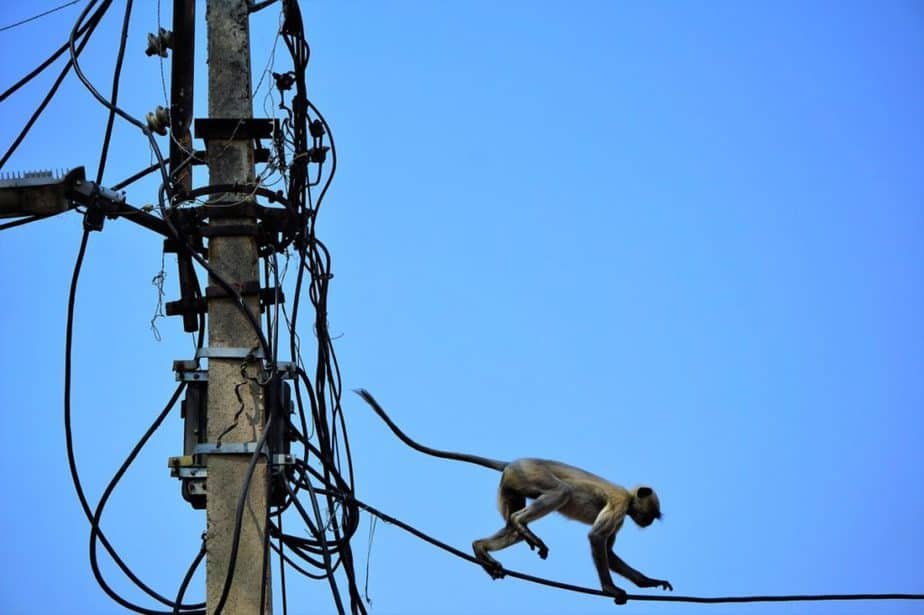 The power goes out for a bit most weeks. Once a month the power cuts for 8 hours in my town. In some areas, it cuts more and in some areas, it cuts less.
You can avoid this by having a battery and inverter (many tourist rentals have them or you can buy online for $300), so your wifi and fan and some other appliances always have power.
I do NOT have a backup power right now, and I recently fried an expensive 8 TB external hard drive, because as I was editing video the power would cut, forcing it to shut down. Argh!
But the power cuts are also a good time to take the day off. I go to a restaurant with a generator or AC and chill more those days.
If you want backup power, this is one thing to ask about when renting a house in India.
What Do I Miss About the USA?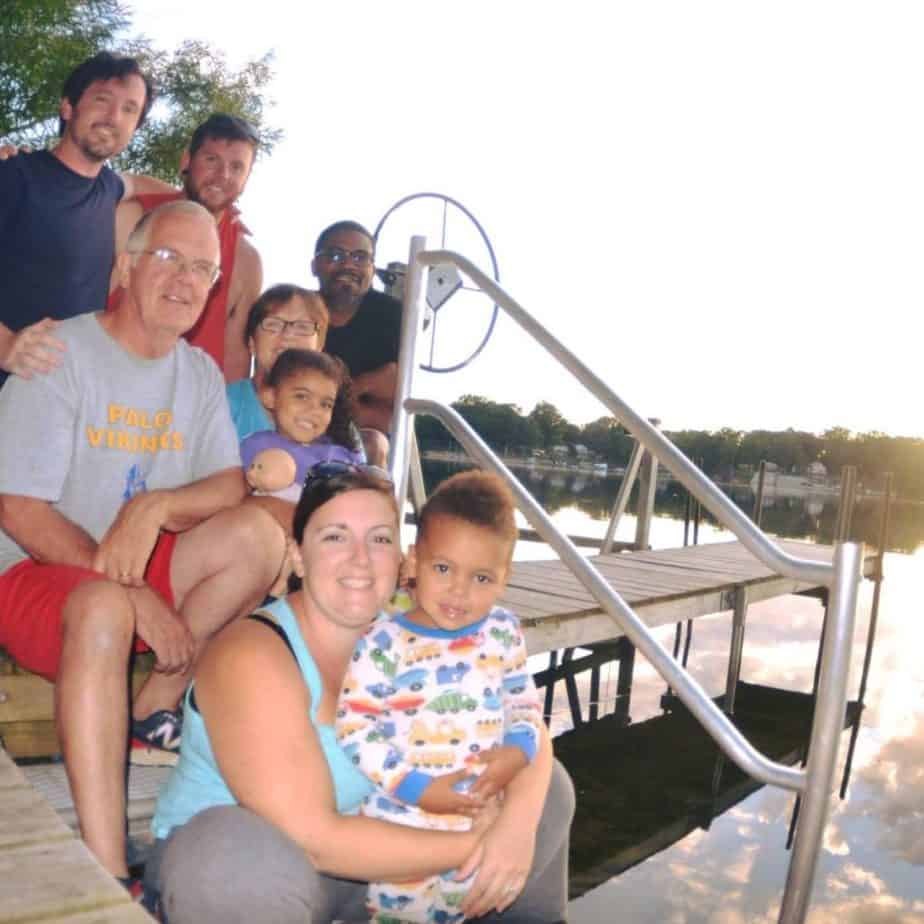 Not much. I can get everything I had in India, in the USA… except my family, I do miss them.
My life is pretty typical actually and has plenty of modern conveniences. I can order from Amazon. I can have food delivered using an app. I can have my Macbook fixed at an Apple-approved store…
Although one thing I would prefer would be lower priced Apple products. I know it's a small concern but Apple products are not manufactured in India so they cost more.
It can be more difficult to find a store to get yours fixed as well.
Overall though, it was a minor inconvenience and I'm excited to live in India for years to come. There's so much more to explore and learn.
Final Words
Overall, I have loved living in India. I have felt safe and welcome more often than not. The cities have beautiful historical architecture and monuments, as well as diverse natural landscapes. The low cost of living can give a digital nomad a real opportunity to spend more time on their passion and less time working a typical job.
Related Articles: