I'm writing this in India and have been hearing conflicting things about Goa… To many, it's a wild crazy party place to drink until dawn near the beach. Yet to others, it's a peaceful chill place to unwind at a luxury resort… so what actually happens in Goa?
Goa is a big place with a lot happening. In North Goa, you will find beach parties, trance clubs, drum circles, and plenty of cafes along the water. Yet South Goa is much quieter with luxury resorts and secluded beaches. In both, you can find street shopping, salons, and massage parlors.
Goa is often thought of as a place for drinking beers on the beach, which is why the saying goes, what happens in Goa, stays in Goa.
But there is a lot more going on, so whether you're wanting a romantic 5-star villa on a quiet beach or a wild party with new friends until 4 am, you will find both… depending on where you look.
In this article, I show you what is happening in Goa, so you can plan a vacation that fits you perfectly. But first, let's clear up a common question…
Is Goa Just For Drinking, Partying, and Nightlife?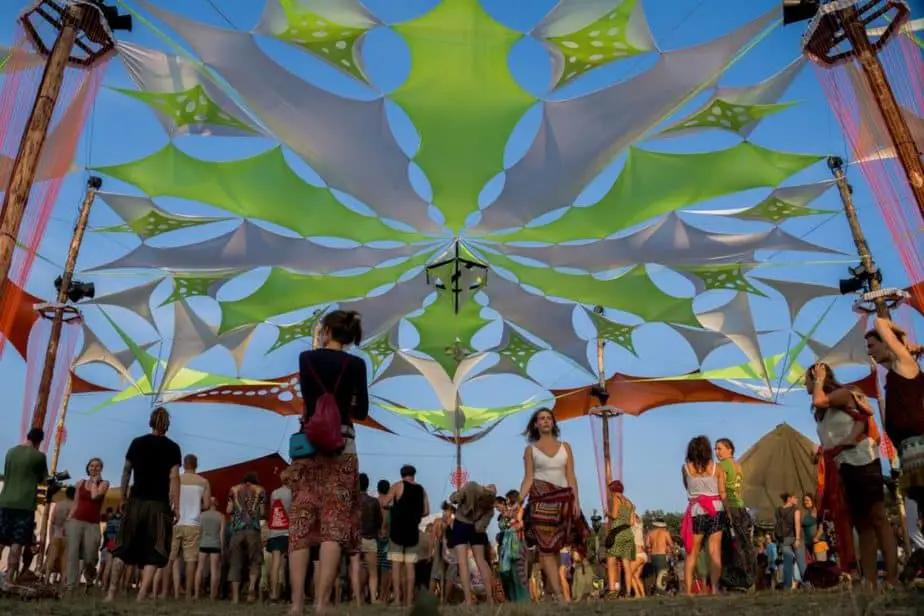 A lot of foreign tourists come to Goa to sit on the beach, drink, and party because the prices are so cheap. Since many are women in bikinis, this means a lot of young men in India like to come to Goa to party and try to meet one… or at least see them in bikinis.
But Goa is much more than drinking, partying, and nightlife though. Below I'll cover the resorts in South Goa and share some quieter beaches if that is what you are looking for.
What Is Happening in North Goa?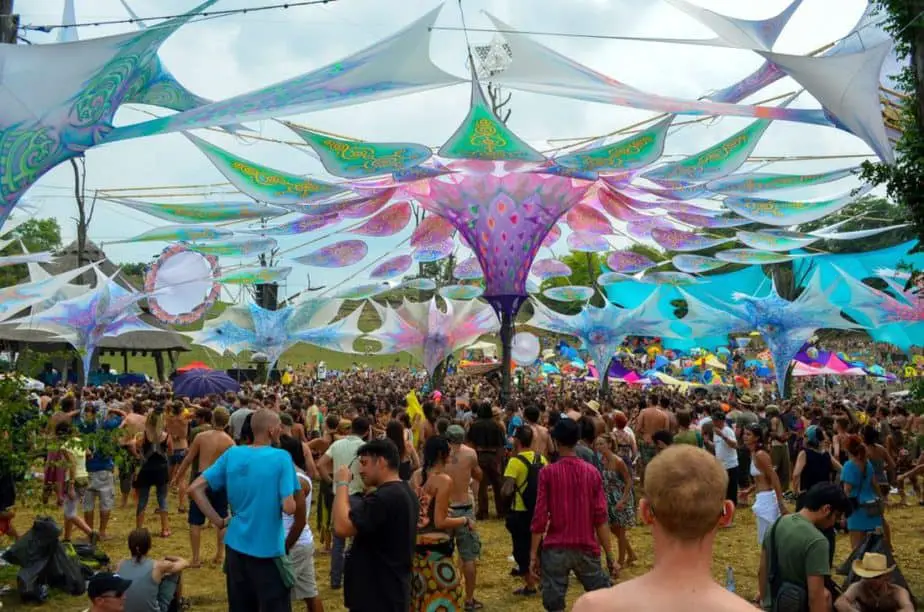 North Goa is what most people think of as Goa… there are a lot of beach parties, psychedelic parties, clubs with electronic music, huts along the water serving food or alcohol, and bonfires on the beach until sunrise.
There are many beautiful beaches – There are plenty of beaches to choose from and many have their own personality or vibe, so choosing the right beach for you will be important.
Here's a list of some of the most popular beaches, then you'll find more information about them below:
Sinquerim
Candolim
Bambolim
Querim
Kalacha
Calangute
Baga
Shiroda
Anjuna
Siridao
Vagator
Miramar
Ozran
Morjim
Chapora
Arambol
Mandrem
Ashwem
Dona Paula
I recommend choose a few you might like, finding a hotel that is close, and then checking out a few with a rented scooter or car.
On most beaches, alcohol is not allowed. You can find drinks at the huts and cafes along the beach though. You can also find plenty of volleyball, paddleball, badminton, and other beach activities. Or just watch the crabs scuttle along the water.
Psychedelic parties – The Psy Trance parties in Goa are well-known and can be found at plenty of bars and clubs. Vagator beach is one of the most popular and beautiful beaches in North Goa. You can also find clubs like Hill Top, which is one of the most well-known clubs in all of Goa. It's only open on Sundays and sometimes Friday, but if you can catch a party then you'll experience some amazing music and an authentic Goa experience.
Bonfire parties – Arambol beach is your best bet for bonfire parties, yet not your only option. It is just the central beach for hippie culture and is also very beautiful. There are often drum circles that can turn into parties last into the night.
INSIDER TIP: Along Arambol beach, there is a spring-fed lake with a place to take a natural mud bath just above it. It is the perfect place to unwind after a wild night.
Water Sports – Goa is the place to do fun activities on the water with friends.
Parasailing is popular and a super cool way to get a rush while taking in the beautiful views of the beaches.
Riding a bumper is one of the best activities to do with friends. You all hop onto an inflatable raft and a speed boat pulls you along as fast as possible.
Riding on a banana boat is a similar activity. You and your friends will ride this long yellow-shaped inflatable tube as you are pulled behind a boat and avoid falling off.
Jet skiing is another fun way to spend the day.
Rent a hammock – You can also just chill and watch the sun cross the sky and eventually dip into the ocean. See the families flock into the water and kids swimming. Enjoy a cool beverage as you lean back and smell the salty sea air. There are plenty of hammocks to spend a few hours and it is well worth taking some time to rest up for your next adventure.
Cocktails by the beach – There are plenty of shacks on most of the beaches. In North Goa, they tend to have cheaper alcohol (King's is the local inexpensive beer) and views of the water.
Live music – Listening to music with the waves crashing in the distance can be very relaxing. Cohiba in Candolim is one of the popular places with live music every day and shows that stretch late LATE into the night. For something more underground, check out Cirrus in Anjuna. The location is actually a secret, but if ask around you can find it and will be pleasantly surprised to check out this unique experience with DJs, hammocks, a Vinyl Ambulance, and a crowd that is very into trance.
Tattoos – With the younger crowd, there are plenty of tattoo shops to commemorate your trip. The Sandy Tattoo Shop in Calangute is one of the most popular and gets rave reviews.
Luxury Resorts – There are fewer luxury resorts in North Goa, but you can find some beautiful places to stay if you are looking for a high-end experience.
Ahilya By The Sea: This 4-star resort has Portuguese-Balinese style villas which would be your own escape in Goa. There is a pool and bar on-site. Check out the details here on Booking.com.
What Is Happening in South Goa?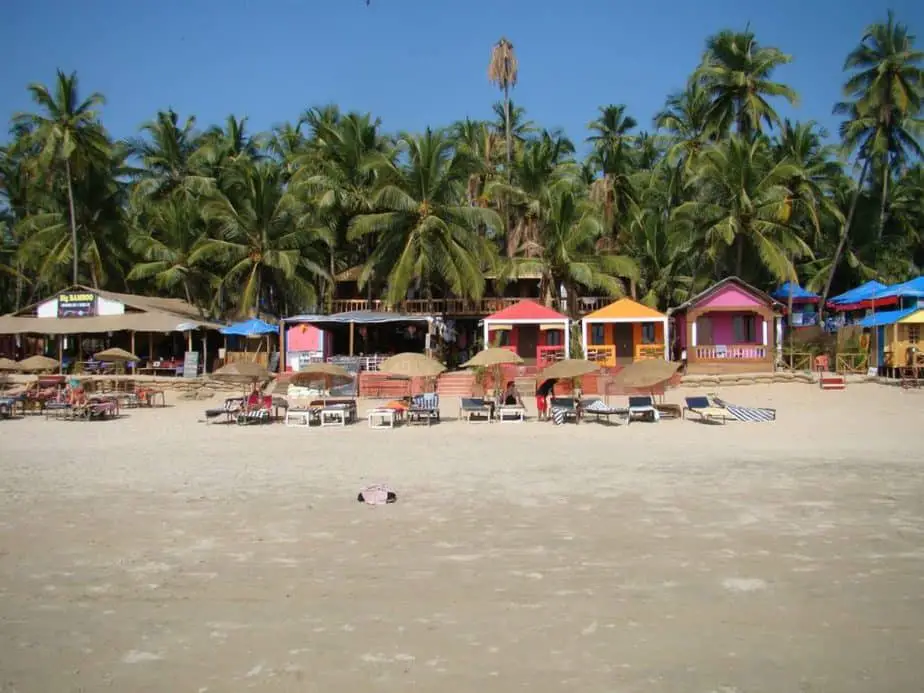 If you want to enjoy the tranquil beaches of Goa and a quiet respite at a beautiful resort, then you'll enjoy South Goa much more.
Book a Luxury Resort – Let's check out some of the most recommended resorts, so you can start planning.
The Leela: This is a chain of 5-star hotels across India that are highly recommended. You'll experience balconies overlooking the lagoon and all the amenities. There are Ayurvedic massages and yoga on-site, as well as fun stuff like art classes and a tennis court. For more, check out the details on Booking.com.
Alila Diwa: Another 5-star resort in South Goa which boasts "celebrity treatment" and it delivers. It has 3 restaurants, a couple of bars, and an infinity pool. The spa is also a wellness retreat with all the treatments to relax your troubles away. For more, check out the details on Booking.com.
Book An Affordable Resorts – You don't need to spend a lot to get a high quality room at a peaceful resort though.
Ciarans: Along beautiful Palolem Beach you can find coconut trees swaying in the breeze and cozy cottages to stay on the lush property. The rooms are decorated with care and love. This is the perfect setting for a romantic getaway.
Sobit Sarovar Portico: This 4-star beauty is in Palolem as well with everything you need for a peaceful vacation with a fitness center, outdoor swimming pool, and bar and restaurant on-site. For more, check out the details on Booking.com.
Other Things Happening In Goa That You Have To Try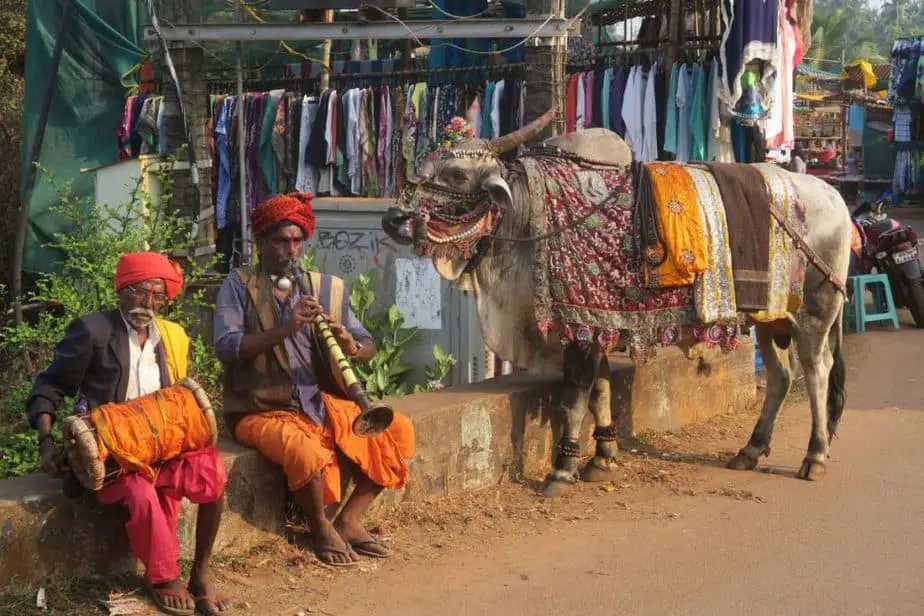 There are plenty of other things to do in Goa that you can find in both North and South Goa.
Street Shopping – Along the beach you can find plenty of markets and shops, and while some of it will be cheap items for tourist souvenirs (I <3 Goa t-shirts for example), you can also find:
Delicious cashews and chocolate-covered cashews, especially at Panaji Market.
Feni is a local liquor made with cashews and palms.
Azulejos Tiles, which can be seen on homes in Goa, tell local myths and tales in the colorful art painted on them. You can also buy a coffee mug or have a personal photograph painted onto a tile.
Tips For Having A Great Trip in Goa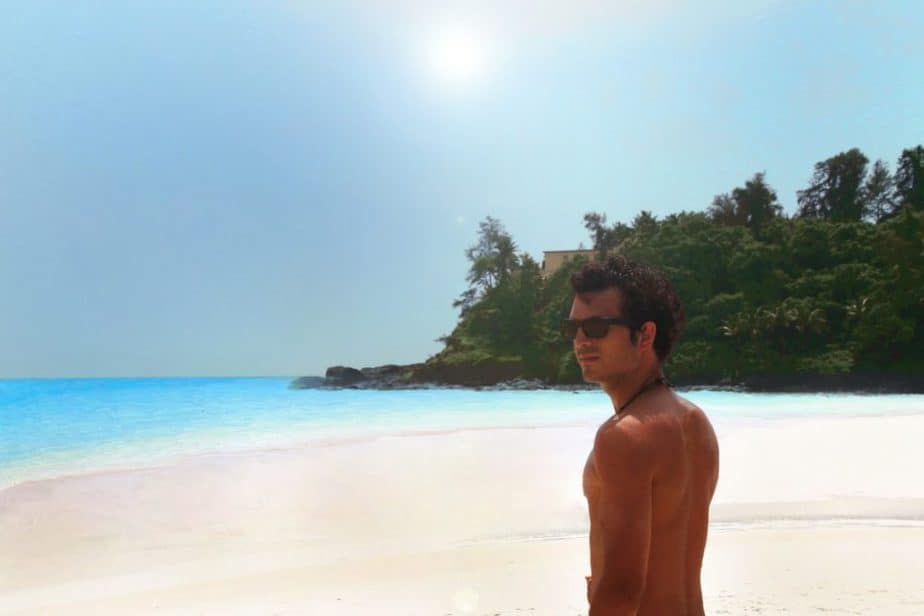 Pick the right beach and part of Goa: Considering there is so much going on, you could have a wonderful vacation in Goa if you pick the right place… or a not-so-wonderful one if you choose the wrong one. When you're booking your hotel, choose wisely, which is one reason I like Booking.com. Most hotels offer you an opportunity to cancel without a penalty with a week or so of your stay. You can book now as you research and then change the booking later if you need to.
Confirm the price BEFORE you agree to buy anything: Whether it's a rickshaw ride, a souvenir, or a dinner, there are plenty of ways that tourists can be separated from their money in Goa so know the price first. Ask the hotel employees at the front desk to get an idea of what a fair price is for that handicraft you have your heart set on.
Do NOT go out on the beaches after sunset: I know I spoke about bonfire parties, however I cannot recommend them for tourists. If you've been in Goa for a while and have some trusted friends, then okay go have fun. But there are instances of assault each year in Goa and the beach at night would be a high-risk place. Stick to respected bars and clubs with CCTV cameras and security guards.
Rent a two-wheeler or car: Rickshaws are more expensive in Goa and the drivers are experts at negotiating. Goa is big too, so you will want to get around. Rent a two-wheeler or car with friends and save money while having more freedom.
Bike taxis: If you need a taxi though, the bike taxis are less expensive than a rickshaw… yet not for everyone. You are on the back of someone's motorcycle, haha.
Use the ATM Daily: Don't carry much cash on you. Goa is safe for tourists, however like any tourist destination there are people wanting to make money. You also may lose it in those annoyingly small pockets in many swim suits.
Avoid photographing swimmers: Creepy guys with cameras are a stereotype of Goa, so even if you just want a nice shot of the water, be conscious to make those around you comfortable enough to enjoy themselves too.
Western clothing is the norm here: Bikinis, shorts, beachwear, unlike most of India pretty much anything goes when it comes to what you wear.
Final Words
There is a lot happening in Goa, whether you want a party vacation in North Goa or to be pampered in quiet luxury in South Goa.
If you want to understand the scams to avoid in Goa, click the link to go to that post.
Related Articles: