If you've ever wondered about the best gifts to bring back from India, you're in for a treat! 
I'm your friendly travel guide, a seasoned traveler who has been wandering the vast expanse of India for over four years. With dreams of setting foot in every one of its 28 states, I've roamed from the snowy peaks of Ladakh to the sun-soaked beaches of Goa. 
And yes, like many of you, I've faced the age-old traveler's dilemma – what unique souvenirs to bring back from India? 
To give you a sneak peek, here are the top 10 gifts to bring back from India:
1. Indian Spices – Best Overall Gift
2. Darjeeling Tea – Best Budget Gift
3. Cashmere Scarf – Best Premium Gift 
4. Indian Desserts (like Laddoos)
5. Indian Pickles
6. Traditional Juttis
7. Sandalwood Handicrafts
8. Incense Sticks
9. Brass Handicrafts
10. Handmade Indian Quilts
But trust me, skimming through this list is akin to sampling only one flavor at an ice cream parlor! There's so much more in store for you. 
By not diving deep into this article, you'll miss out on the intricate details, personal anecdotes, and some local secrets that can elevate your gift-shopping game in India. 
In the following sections, we'll cover why India is a souvenir hunter's paradise, share tips for finding authentic treasures, guide you on mastering the art of bargaining, and much more. 
So buckle up, and let's embark on this colorful journey together!
Planning a trip to India at some point? Check out my free ebook to help you save time and money, and avoid headaches. After +4 years in India, I've made plenty of mistakes, and this guide shares what I've learned so you can have a smoother trip.
The 25 Best Gifts To Bring Back From India: An Overview
| | | | |
| --- | --- | --- | --- |
| | Gift Name | Average Price | Best Place to Buy |
| 1 | Indian Spices | Budget-friendly | Delhi's Spice Market |
| 2 | Darjeeling Tea | Budget to Mid-range | Tea gardens of Darjeeling |
| 3 | Kashmiri Pashmina Shawls | Luxury | Kashmir |
| 4 | Indian Desserts (like ladoos, petha) | Budget-friendly | Sweet shops across India |
| 5 | Indian Pickles | Budget-friendly | Local markets across India |
| 6 | Traditional Juttis | Budget-friendly | Punjab or Rajasthan |
| 7 | Sandalwood Handicrafts | Mid-range | Mysore |
| 8 | Incense Sticks | Budget-friendly | Varanasi |
| 9 | Brass Handicrafts | Mid-range | Moradabad, Uttar Pradesh |
| 10 | Handmade Indian Quilts | Mid-range | Jaipur |
| 11 | Traditional Indian Kurtas | Budget to Mid-range | Uttar Pradesh or Jaipur |
| 12 | Rajasthani Bandhani Dupattas | Budget-friendly | Local markets of Jaipur |
| 13 | Coconut Shell Crafts | Budget-friendly | Kerala |
| 14 | Tanjore Paintings | Mid-range to Luxury | Tamil Nadu |
| 15 | Blue Pottery | Budget to Mid-range | Jaipur |
| 16 | Silver Filigree Work | Mid-range | Odisha |
| 17 | Kondapalli Toys | Budget-friendly | Andhra Pradesh |
| 18 | Indian Wooden Chess Set | Mid-range | Delhi or Agra |
| 19 | Kerala Mural Paintings | Mid-range to Luxury | Kerala |
| 20 | Bamboo Handicrafts | Budget-friendly | North East India |
| 21 | Dhokra Art | Mid-range | Chattisgarh |
| 22 | Marble Inlay Work | Luxury | Agra |
| 23 | Traditional Indian Sarees | Mid-range to Luxury (depending on material and work) | Varanasi for Silk Sarees; Bengal for Cotton Sarees |
| 24 | Gold and Kundan Jewelry | Luxury | Jaipur or Delhi |
| 25 | Kolhapuri Chappals | Budget | Maharashtra |
Read more: Best Gifts To Bring Back From The USA To India
Why India Is A Great Place For Souvenirs?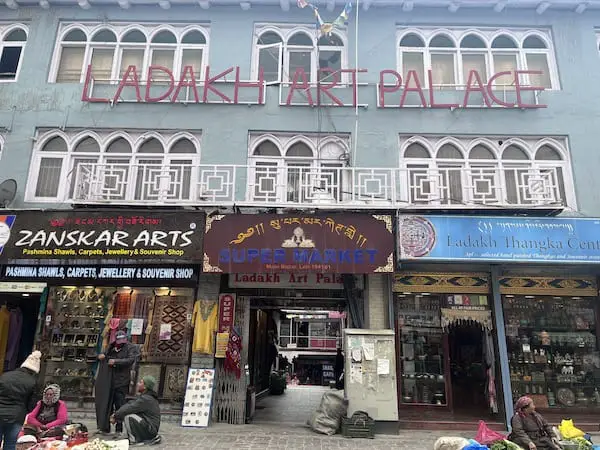 Every region of India, from the chilly mountains in the north to the tropical shores down south, boasts unique handicrafts, textiles, and artifacts that encapsulate its essence.
Speaking of essence, let me tell you about when I shared a jar of spicy Indian pickles with my cousins back home. The look on their faces as they tasted that burst of flavors! It was a mix of shock, surprise, and sheer delight. It wasn't just a pickle but an experience, a story from my travels, and a spicy snippet of India's culinary landscape.
Then there was my sports-crazy nephew. For him, I had something special – a personalized Indian cricket jersey. His joy knew no bounds when he saw his name printed on the back, right above the number of his favorite player. It wasn't just a jersey but a piece of the cricket frenzy that grips the nation, a symbol of India's undying love for the sport.
And how can I forget the soft cashmere scarves I bought for my mom and sister? Sourced straight from the chilly terrains of Kashmir, these scarves are not just accessories but a warm embrace from the Himalayas. 
India offers these myriad experiences in the form of tangible memories. Every item you pick is not just a product but a piece of someone's heart, a fragment of a town's history, or a slice of a region's culture. That's what makes India an unparalleled destination for souvenirs. 
Read more: Souvenirs From India That Men Will Love
25 Best Gifts to Bring Back from India
1. Indian Spices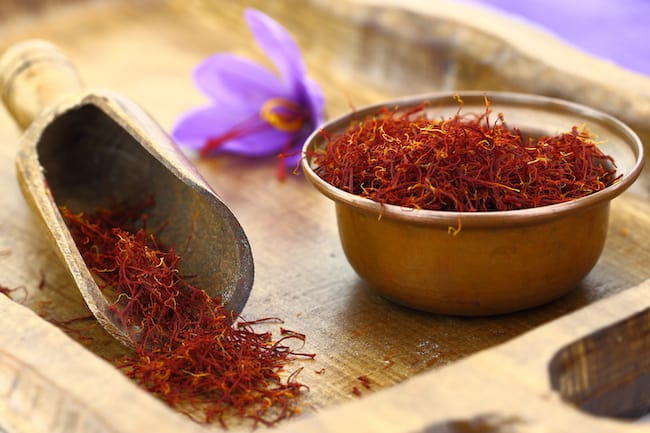 Price: ₹50-₹500 (less than $10)
Best Place to Buy: Spice markets in Delhi or Kochi
India, historically known as the 'Land of Spices', offer an incredible array of flavors and fragrances. Spices like turmeric, cardamom, and saffron enrich your dishes and have various health benefits. Remember, a pinch goes a long way!
Pro Tip: Buy spices from local markets instead of touristy shops. Ensure they're sealed properly to retain freshness.
Fun Fact: India produces about 70% of the world's spices!
Read more: Why Do Indians Use So Much Curry?
2. Darjeeling Tea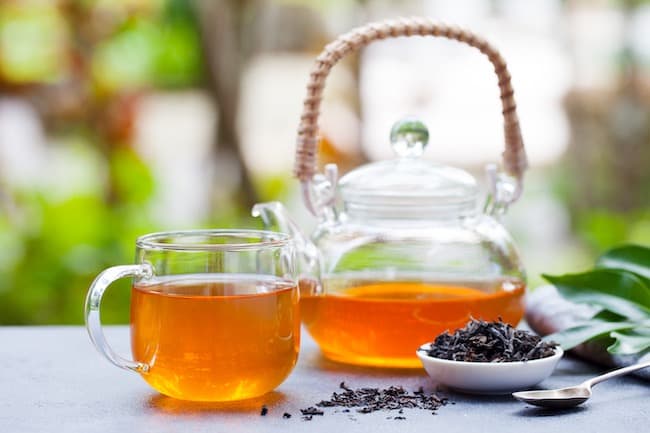 Price: ₹300-₹1000 (around $5-$15)
Best Place to Buy: Tea estates in Darjeeling
Dubbed as the 'Champagne of Teas', Darjeeling tea is a luxury that's surprisingly affordable in its homeland. Every sip offers a delicate aroma and tastes reminiscent of the misty hills it comes from.
Pro Tip: Visit a tea estate, sample different varieties, and buy directly from the source for the freshest brew.
I haven't been to Darjeeling yet but I visited tea plantations in Kerala and found some great teas. Delhi's spice market also has some mango tea that my aunt loved. 
Read more: Food Souvenirs from India
3. Pashmina Shawls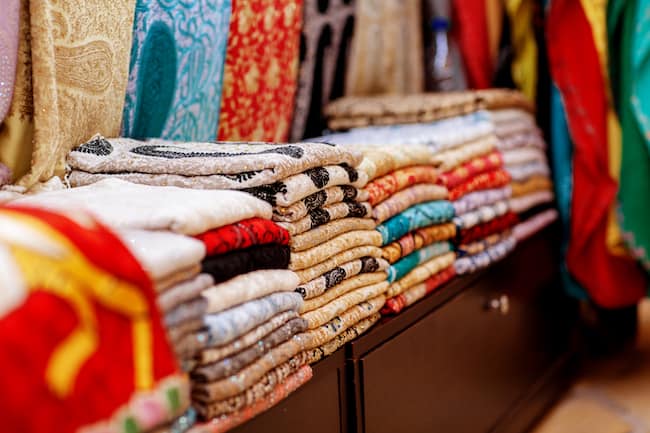 Price: ₹5,000-₹50,000 (around $70-$700)
Best Place to Buy: Srinagar, Jammu & Kashmir
These luxurious shawls, known for their softness and warmth, are made from the wool of Himalayan goats. Authentic Pashmina can be so fine that it can pass through a ring!
Pro Tip: A genuine Pashmina feels soft and warm. Beware of synthetic blends in touristy markets.
On a trip to Kashmir, I bought Pashmina shawls for my mom and sister. Their eyes lit up with sheer delight at the feel of authentic softness wrapped around them.
Read more: Tourist Scams in India To Beware Of
4. Indian Desserts – Laddoos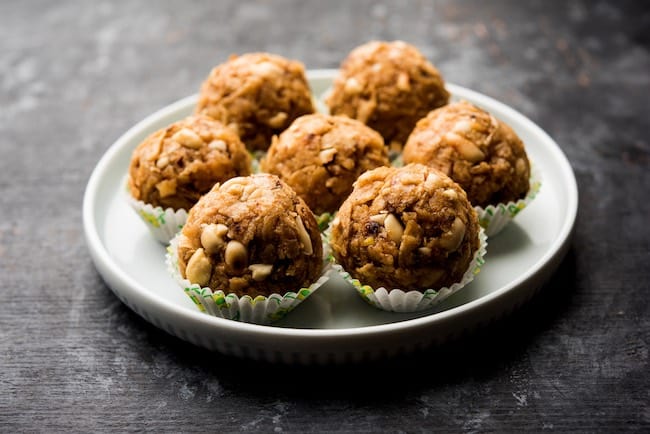 Price: ₹100-₹1000 (around $2-$15 for a box)
Best Place to Buy: Sweet shops in Varanasi and Delhi
Laddoos, delicious round sweets made of flour, sugar, and ghee, are a staple in Indian festivities. These sweet delights melt in the mouth and come in various flavors and ingredients, from chickpea flour to coconut.
Pro Tip: Buy fresh laddoos from renowned local sweet shops and ensure they're packed airtight to retain their freshness.
I once carried a box of laddoos for my dad that I picked up at the airport shop (too expensive!). The joy on his face as he tasted them is a memory I'll cherish forever.
5. Indian Pickles
Price: ₹150-₹1,000 (around $2-$14) per jar
Best Place to Buy: Local markets across India
A melange of flavors, from tangy to spicy, Indian pickles are a culinary delight made from fruits, vegetables, and a mix of spices.
Pro Tip: Always check the manufacturing and expiration dates for freshness.
Sharing spicy Indian pickles with my cousins during a family reunion is one of my fondest memories. The burst of flavors led to bursts of laughter!
6. Traditional Juttis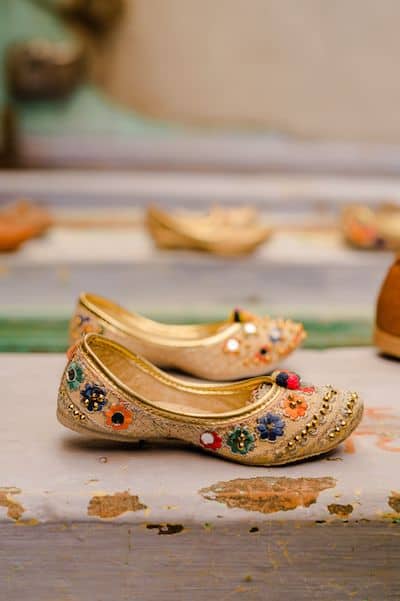 Price: ₹500-₹3000 (around $10-$45)
Best Place to Buy: Punjab, especially in Amritsar
Juttis are traditional Indian footwear known for their comfort and style. Often adorned with colorful embroidery, they are perfect for both casual and festive occasions.
Pro Tip: Always buy a size bigger than your usual, as they might feel snug initially but will expand with wear.
My friend bought these for her entire wedding party. Not only did she love the design, but she also claimed they were the most comfortable shoes she'd ever worn!
7. Sandalwood Handicrafts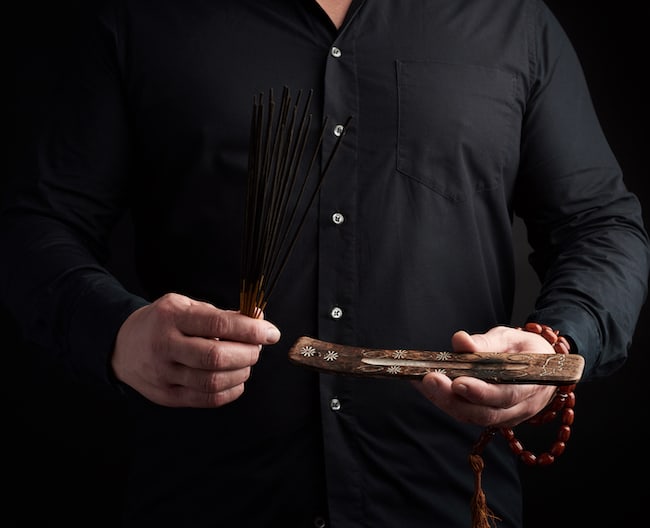 Price: ₹500-₹5000 (around $10-$70)
Best Place to Buy: Mysore, Karnataka
Sandalwood, renowned for its pleasant fragrance and medicinal properties, is intricately carved into beautiful artifacts in southern India. The scent and craftsmanship make it special, whether it's a tiny trinket box or an ornate statue.
Pro Tip: Ensure you're buying genuine sandalwood by rubbing the surface. A real piece will release a fragrant smell.
*Fun Fact:* Sandalwood oil, derived from the wood, is often used in perfumes and cosmetics due to its aromatic and therapeutic properties.
8. Incense Sticks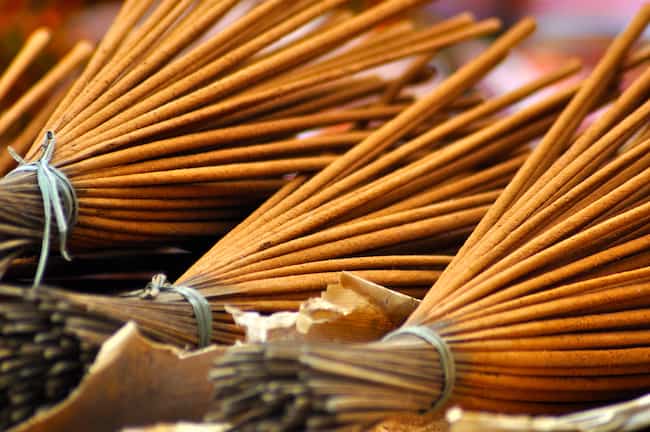 Price: ₹50-₹500 (around $1-$7 for a pack)
Best Place to Buy: Markets in Mysore and Bangalore
India is renowned for its aromatic incense sticks used in rituals, meditation, and simply to fragrance homes. Made from resins, essential oils, and herbs, they come in scents like jasmine, sandalwood, and rose.
Pro Tip: Opt for hand-rolled sticks; they tend to be of higher quality and have a longer burn time.
*Fun Fact:* India exports incense sticks to over 90 countries. They are especially popular in East Asia for religious ceremonies.
9. Brass Handicrafts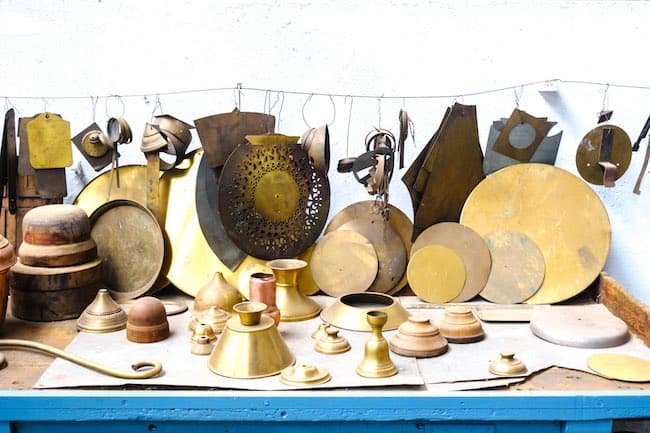 Price: ₹800-₹5000 (around $12-$70)
Best Place to Buy: Markets in Moradabad, Uttar Pradesh
Brass, with its golden sheen, is sculpted into vases, lamps, and statues in India. These timeless pieces, often adorned with intricate carvings, can elevate any room's decor.
Pro Tip: A magnet test can help ascertain brass's authenticity. Genuine brass isn't magnetic.
*Fun Fact:* Moradabad is often termed the 'Brass City' of India due to its extensive production of brass artifacts.
10. Handmade Indian Quilts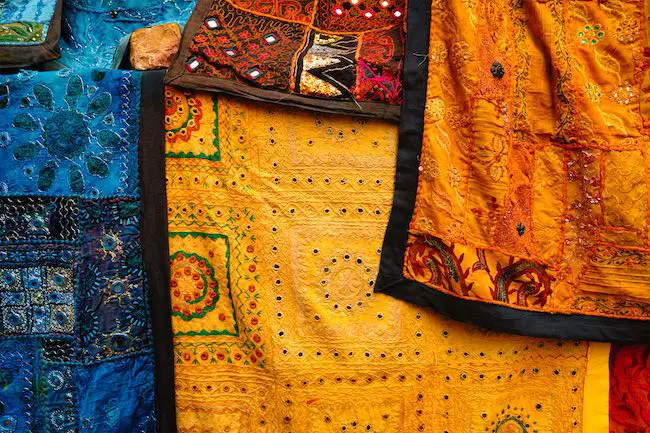 Price: ₹2000-₹10,000 (around $30-$140)
Best Place to Buy: Jaipur, Rajasthan
Called 'Rajai' in local parlance, these quilts are feather-light yet incredibly warm. Often filled with cotton or silk and hand-stitched with vibrant fabrics, they make for a cozy and aesthetic gift.
Pro Tip: Check the stitching pattern. Genuine handmade quilts have tiny, even stitches spread across the fabric.
My mom loves to quilt and I bought her a bunch of fabric to make quilts. But these Rajai's are great for many people. 
11. Kurtas (Long Shirts)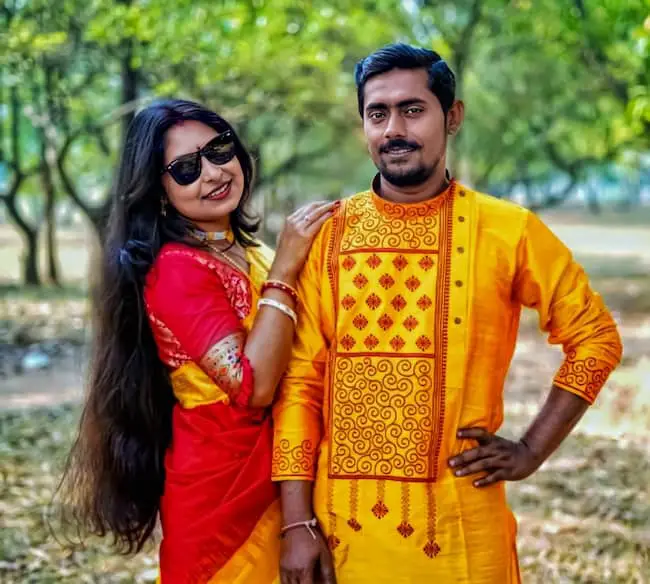 Price: ₹500-₹15,000 (around $7-$200)  
Best Place to Buy: Uttar Pradesh, Jaipur, and Lucknow
The Indian kurta is a traditional piece of clothing, often worn by men but has evolved into various styles for women as well. Made from a variety of materials, from simple cotton for everyday wear to rich silks for special occasions, kurtas are versatile and can be paired with jeans, trousers, or the traditional pajamas. They come in a plethora of designs, from plain to heavily embroidered.
Pro Tip: For the most authentic kurtas, look for those with traditional embroidery techniques like Chikankari from Lucknow or Sanganeri prints from Jaipur.
While in Agra, I picked up a kurta to visit the Taj Mahal. Gotta look good to see a Wonder of the World, right? I got a cheap one, but I saw many with exquisite intricate needlework. 
12. Rajasthani Bandhani Dupattas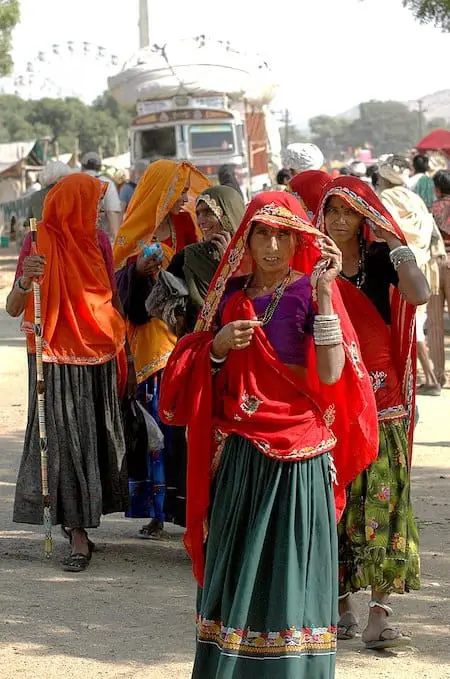 Price: ₹300-₹2000 (around $5-$30)
Best Place to Buy: Markets in Jaipur and Udaipur
Bandhani, a traditional tie-and-dye technique, results in vibrant patterns that can brighten up any outfit. These dupattas, or long scarves, are versatile gifts for all ages.
Pro Tip: Check for the tiny knots or 'bhindi' on the fabric. The more there are, the finer the Bandhani.
Fun Fact: Bandhani patterns can be used to determine the city of origin, each city having its unique style!
13. Coconut Shell Crafts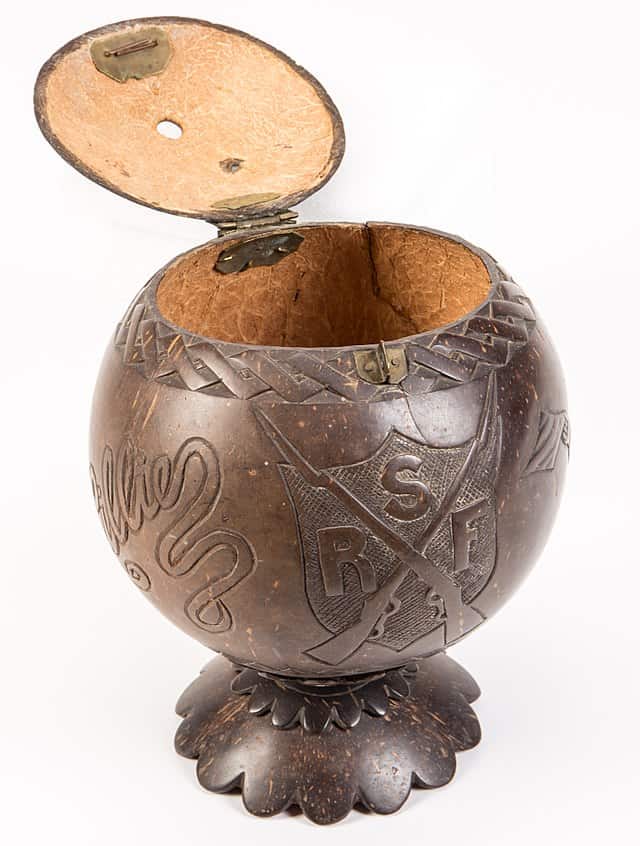 Price: ₹250-₹2500 (around $4-$35)
Best Place to Buy: Kerala and Goa
Craftsmen in coastal India have a knack for turning coconut shells into beautiful, eco-friendly artifacts like bowls, spoons, and decorative items. These unique crafts are a tribute to India's sustainable artistry.
Pro Tip: Opt for pieces that retain a natural finish for an authentic, rustic look.
In a small workshop in Kerala, I met an artisan who's been crafting coconut shell items for over three decades. Each piece, he explained, tells a story of the tree it came from.
14. Tanjore Paintings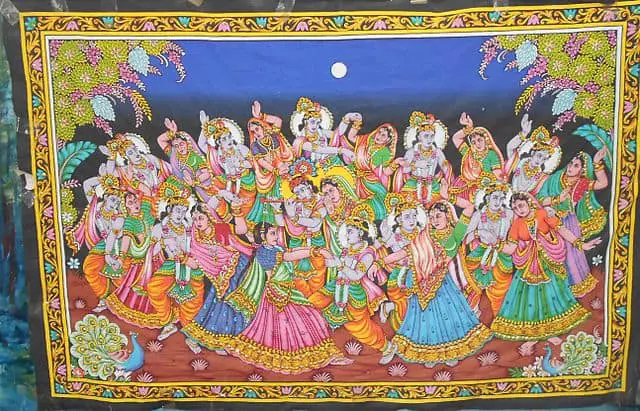 Price: ₹2,500-₹200,000 (around $35-$2,700)  
Best Place to Buy: Tamil Nadu, especially Thanjavur
Tanjore paintings are one of South India's most distinguished classical art forms. Originating from the town of Thanjavur in Tamil Nadu, these paintings are known for their opulence, rich colors, and compact composition. 
Traditionally, they depict Hindu gods, goddesses, and saints. The unique feature of Tanjore paintings is their embellishments with semi-precious stones, pearls, and gold leaf, giving the artwork a rich and three-dimensional effect.
Pro Tip: Authentic Tanjore paintings have a delicate relief work using gold foil and are adorned with semi-precious stones. Ensure you're buying from a reputable source to avoid imitations.
15. Blue Pottery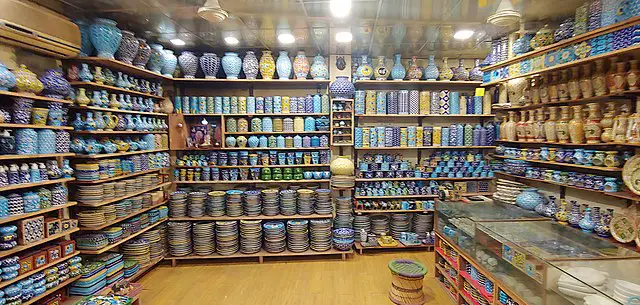 Price: ₹300-₹10,000 (around $4-$140)
Best Place to Buy: Jaipur, Rajasthan
Originating from Persia and introduced in Jaipur, Blue Pottery is recognized by its beautiful blue dye. Items range from plates, vases, tiles, to doorknobs.
Pro Tip: Authentic blue pottery is usually unglazed, meaning it has a matte finish.
On a visit to Jaipur, I was captivated by the intricate designs and a set of coasters would be a smaller gift you could take in your luggage. 
16. Silver Filigree Work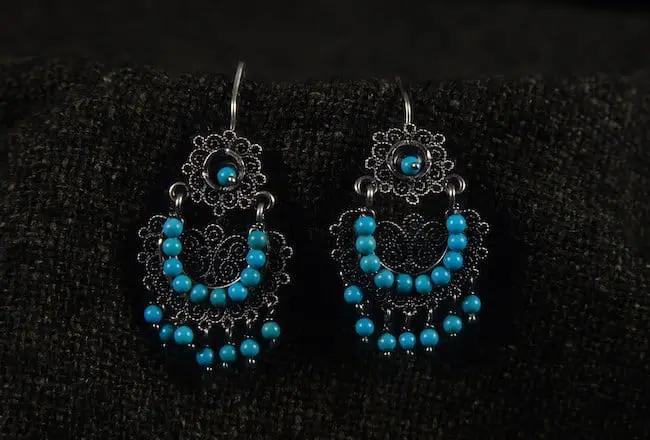 Price: ₹1,000-₹25,000 (around $14-$350)
Best Place to Buy: Cuttack, Odisha
This intricate art form involves twisting thin silver threads to form delicate and detailed designs, mostly seen in jewelry, keychains, and decorative items.
Pro Tip: Due to its delicate nature, handle items with care to avoid bending.
17. Kondapalli Toys
Price: ₹250-₹5,000 (around $3-$70)
Best Place to Buy: Vijayawada, Andhra Pradesh
These handcrafted wooden toys are painted with vibrant colors and often depict scenes from Indian mythology and rural life.
Pro Tip: These toys often carry cultural stories. Ask sellers for the backstory—it makes the gift even more special.
Fun Fact: Kondapalli toys have earned a Geographical Indication (GI) tag, testifying to their authenticity.
18. Wooden Chess Sets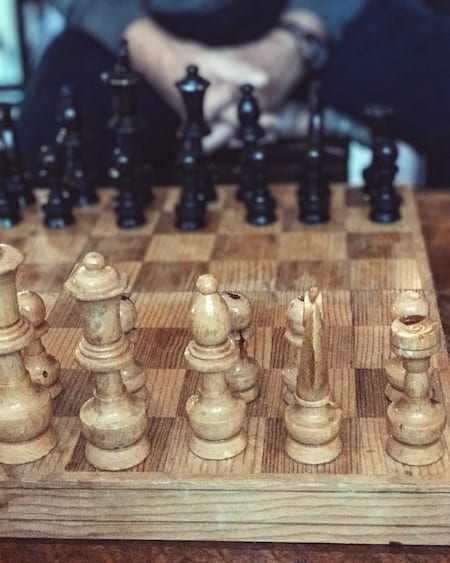 Price: ₹1,000-₹5,000 (around $15-$70)
Best Place to Buy: Varanasi, Uttar Pradesh
Hand-carved wooden chess sets, often designed with ornate detailing, are not just a game but a work of art. Made from fine woods like rosewood or sandalwood, they are a delight for both players and collectors.
Pro Tip: Ensure the chess pieces have a good weight to them, indicating solid wood.
Fun Fact: Chess, originally called 'Chaturanga,' is believed to have originated in India during the Gupta Empire.
19. Kerala Mural Paintings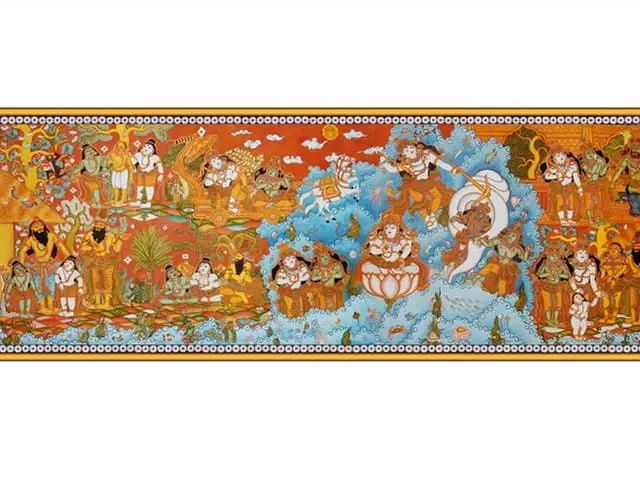 Price: ₹2,000-₹50,000 (around $28-$700)
Best Place to Buy: Kerala
Evoking the rich cultural and artistic heritage of Kerala, these paintings showcase vibrant and intricate depictions of legends, myths, and divinities.
Pro Tip: Ensure you buy paintings on canvas or handmade paper for authenticity.
A huge mural painting of Lord Krishna I saw in a Kerala art gallery left an indelible impression on me, and I'd like to pick one up when I eventually settle down.
21. Bamboo Handicrafts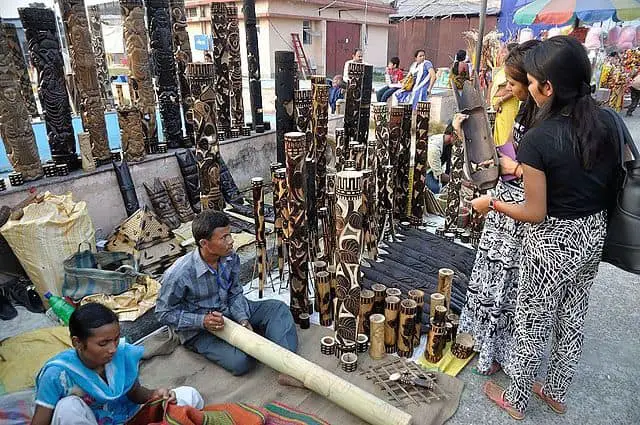 Price: ₹100-₹10,000 (around $1-$140)  
Best Place to Buy: North East India, especially Assam and Tripura
Bamboo handicrafts are an essential part of India's rich craft tradition, especially in the northeastern regions. Bamboo, being a versatile material, is used to create a myriad of items including baskets, furniture, musical instruments, utensils, and decorative pieces. 
The lightweight nature of bamboo, combined with its durability, makes these handicrafts both functional and beautiful. Every bamboo item is a testament to the artisan's meticulous craftsmanship and the region's sustainable practices.
Pro Tip: When shopping for bamboo handicrafts, look for items that are smooth with no jagged edges. This indicates a well-finished product. Also, buying directly from craftsmen or local markets can assure authenticity and support the local community.
22. Dhokra Art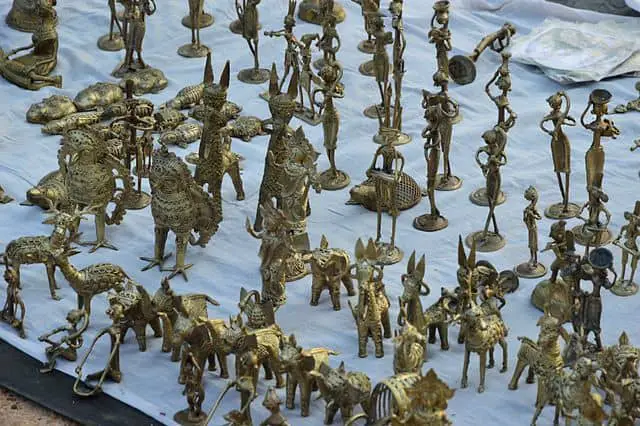 Price: ₹500-₹20,000 (around $7-$280)
Best Place to Buy: Bastar, Chhattisgarh
Dhokra art, one of the earliest known methods of non-ferrous metal casting, results in distinctive brassware artifacts, usually depicting tribal figures.
Pro Tip: Authentic Dhokra pieces have a unique rough texture due to the casting process.
23. Marble Inlay Work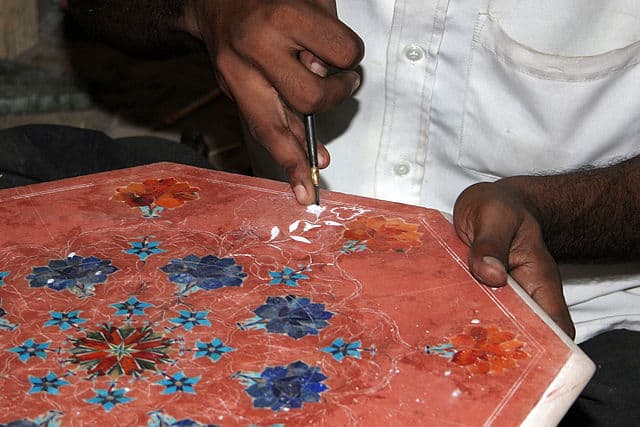 Price: ₹1,500-₹50,000 (around $20-$700)
Best Place to Buy: Agra, Uttar Pradesh
This intricate art form, showcased famously in the Taj Mahal, involves embedding semi-precious stones into marble to create ornate patterns.
Pro Tip: Always ask for a certificate of authenticity when buying expensive pieces.
We watched marble inlay artisans do their work in Agra after seeing the Taj Mahal.
24. Gold and Kundan Jewelry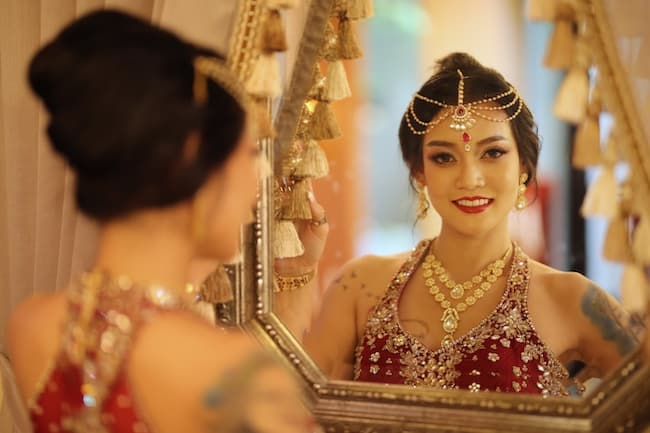 Price: ₹10,000-₹500,000 (around $140-$7,000)
Best Place to Buy: Jaipur, Rajasthan for Kundan; Across India for gold
Representing India's love affair with gold, these pieces are not just jewelry but a testament to craftsmanship. Kundan jewelry, with its gem setting technique, is especially prized.
Pro Tip: Ensure to ask for purity certificates when purchasing gold.
Fun Fact: India is one of the largest consumers of gold globally, with much of it used in jewelry.
25. Kolhapuri Chappals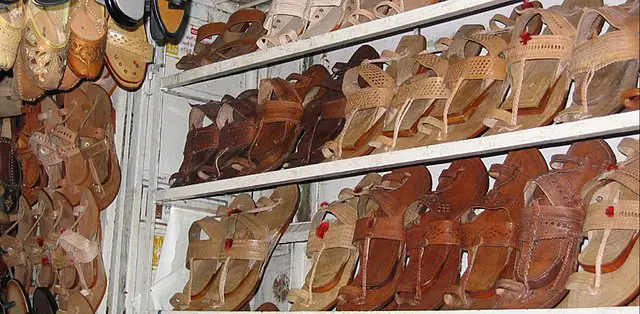 Price: ₹500-₹2,500 (around $7-$35)
Best Place to Buy: Kolhapur, Maharashtra
These handcrafted leather sandals, known for their durability and unique design, are a perfect blend of comfort and traditional style.
Pro Tip: Authentic Kolhapuri chappals are handmade and can sometimes feel firm initially but mold to your feet over time.
Fun Fact: The making of a single pair can take up to six weeks, showcasing the dedication to craftsmanship.
Tips to Finding Authentic Indian Souvenirs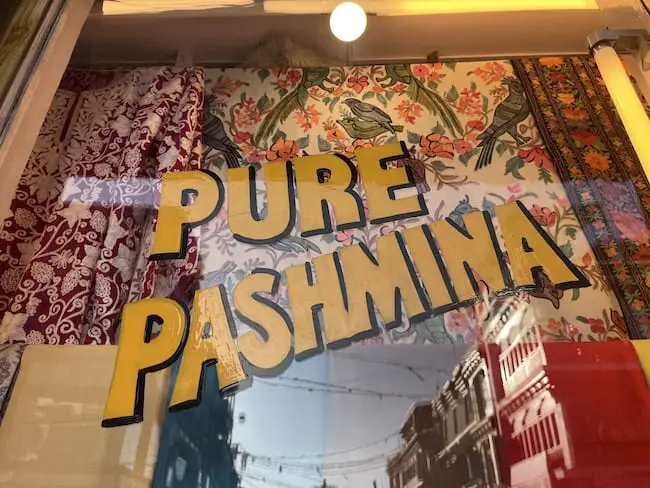 India is a mosaic of cultures, traditions, and crafts, each offering a unique range of products that can become cherished souvenirs. But as is true for most popular tourist destinations, it's not uncommon to come across items that are mass-produced or lack authenticity. To ensure you bring home souvenirs that are genuinely Indian, follow these expert tips:
1. Research Before You Shop: Always a good idea before making any purchase. Learn about the craft you're interested in, where it originates, and its traditional design patterns. With a bit of knowledge, you'll be able to discern between what's authentic and what's not.
2. Visit Local Craftsmen: If possible, try to buy directly from artisans. Not only will you be supporting their craft, but you'll also be getting the real deal. I once visited a small workshop in Jaipur and was amazed to see the intricate process of block printing on fabrics. It made the scarf I bought there all the more special.
3. Beware of "Too Good to Be True" Prices: While haggling is common in Indian markets, be wary of prices that seem too low. An authentic Pashmina shawl, for instance, won't come cheap.
4. Ask Questions: When in doubt, ask. Sellers are often proud of the authenticity of their goods and will be happy to share more about the product's origin, how it was made, and the story behind it.
5. Look for Geographical Indication (GI) Tags: The Indian government has initiated GI tags for various indigenous products, crafts, and foods. These tags certify the geographical origin of a product, ensuring its authenticity.
6. Visit Government Emporiums: Cities often have state government-run emporiums that sell crafts from that particular state. These are generally genuine and of good quality. Though you might pay a bit more, you're assured of the item's authenticity.
7. Take Recommendations: Ask locals, hotel staff, or fellow travelers about their shopping spots. They might direct you to lesser-known markets or shops where you can find genuine souvenirs.
8. Keep an Eye Out for Fakes: There can be fakes in the market with popular items, especially jewelry. It's essential to buy such items from reputable stores or ones recommended by trusted sources.
9. Feel the Product: If buying fabric, feel it. Genuine silk has a smooth texture, while real wool will be warm to touch. Handmade paper, on the other hand, will have a distinct roughness compared to machine-made paper.
10. Trust Your Gut: At the end of the day, if something doesn't feel right, it's okay to walk away. Your intuition, combined with the above tips, will guide you in finding souvenirs that are worth your money and will remind you of your wonderful time in India.
In my travels, I've often found that the quest for the perfect souvenir is as much a part of the adventure as visiting the iconic sites. 
How to Ship Gifts from India to Your Home Country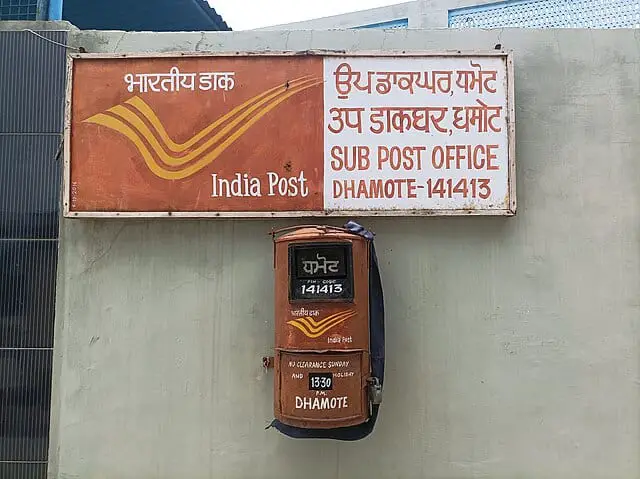 Shipping souvenirs and gifts from India to your home country can be a practical solution, especially if you've indulged in a shopping spree and accumulated more than your luggage can handle. Let's delve into the shipping details for some of the major countries that often have visitors traveling to India:
1. General Tips for All Countries:
   – Pack Securely: Ensure items are wrapped in bubble wrap or cushioned adequately, especially delicate items.
   – Insurance: For valuable items like jewelry, it's advisable to get shipping insurance.
   – Customs Declarations: Always declare the items you're sending. Incorrect or incomplete declarations can lead to delays or fines.
   – Tracking: Opt for a tracking service to monitor the whereabouts of your package.
2. United States:
   – Carrier Options: DHL, FedEx, and India Post are reliable options. 
   – Duration: Typically takes 7-20 days based on the service chosen.
   – Customs: Be aware of the US customs duty-free limit of $800 for most items.
3. United Kingdom:
   – Carrier Options: Apart from India Post, one can also use DHL and TNT.
   – Duration: Parcels can reach in 5-15 days.
   – Customs: The UK has a VAT (Value Added Tax) on goods exceeding a certain value. Ensure to check the latest thresholds before shipping.
4. Australia:
   – Carrier Options: India Post, FedEx, and DHL are among the popular choices.
   – Duration: Usually, packages take 10-25 days.
   – Customs: Be cautious of Australia's strict biosecurity laws. Items like food may need to be declared, and it's wise to check the latest guidelines.
5. Russia:
   – Carrier Options: India Post and EMS are the primary shipping options to Russia.
   – Duration: Given Russia's vast expanse, it can take anywhere from 15-40 days.
   – Customs: Russia has a strict and sometimes complicated customs process. Ensure all paperwork is complete and accurate.
6. For Other Countries:
   – While the specifics can vary greatly depending on the country, a common point to note is always to check that country's customs and import regulations. Many nations have restrictions on items like perishables, plants, and antiques. Always consult with the chosen courier service for their advice on shipping to a particular country.
In conclusion, while India offers many delightful gifts and souvenirs, ensuring they reach your home safely is equally important. With proper research and by choosing reliable shipping partners, you can relive your Indian memories with your loved ones, wherever they might be.
FAQs
Are all gifts available throughout India?
While many items like spices, incense sticks, and desserts are widely available nationwide, some gifts like Kashmiri Pashmina shawls or Kondapalli toys are region-specific. It's best to buy them from their place of origin to ensure authenticity and quality.
How can I ensure I'm buying an authentic Pashmina or saree?
Look for Geographical Indication (GI) tags, feel the texture, and buy from reputable stores or government emporiums. If buying from local markets, ask for details about the weave and origin. Genuine sellers will be knowledgeable and willing to share.
Can I carry Indian spices and pickles on an international flight?
Yes, you can, but they need to be packed properly, preferably in sealed packages. For pickles, ensure they're in a vacuum-sealed container to avoid leakage. Always check your country's customs regulations before carrying food items.
How much should I expect to pay for a genuine piece of gold or Kundan jewelry?
Prices vary based on the weight, design, craftsmanship, and current gold rate. It's recommended to buy jewelry from reputed jewelers or stores with proper certification. Always ask for a bill and authenticity certificate when purchasing precious jewelry.
Are there shipping services available if I buy bulky items or in large quantities?
Absolutely! Many stores, especially those catering to tourists, offer shipping services. It might be a good idea to ship larger items back home rather than carry them with you, especially if you're traveling further.
How can I know if the handicraft I'm buying is ethically produced?
It's always good to ask the seller about the origin. Purchasing from local artisans directly or from NGOs supporting craftspeople ensures that the items are ethically produced. Also, look out for fair-trade labels.
What's the best way to preserve the freshness of tea or spices?
Store them in airtight containers, away from direct sunlight. Avoid keeping them near strong odors as they might absorb them. Vacuum-sealed packages are ideal for retaining freshness.
Final Thoughts
When considering the best gifts to bring back from India, you're truly spoiled for choice. 
From the aromatic allure of hand-picked Indian spices that transport you straight to the bustling streets of Delhi, to the sweet delights of traditional Indian desserts like laddoos that encapsulate the country's love for festive celebrations. And let's not forget the tangy and spicy Indian pickles, a perfect accompaniment that promises to spice up any meal. 
For those seeking a touch of luxury, the soft and exquisite Pashmina shawls from Kashmir are unmatched in their elegance and warmth. Each of these souvenirs tells a story, a memory of India's multifaceted beauty and charm. 
As you explore this incredible nation, let these gifts serve as a cherished reminder of your journey through one of the world's most enchanting destinations.