Before flying to India, I thought it would be fun to bring gifts from the USA to the local kids, but I wasn't exactly sure what to bring them. Do I bring them candy? What about pens? But don't they already have them…?
Also, my Mom recently asked me what I would want her to bring when she comes to visit next year. That got me thinking, What are the best gifts to buy in the USA and bring to India?
Here are the 10 best India trip gift ideas:
Alcohol
You will want to read the full list, though, because you can consider more than 36 total gifts. Just think of how it will feel to get your loved one the perfect gift!
I've found that I can get almost everything I need in India. However, there are some things I wish had more of a selection and some I just CANNOT find.
Other things are more expensive in India than what I would pay in the USA… which is weird considering that the cost of living in India is 68.3% less expensive than the USA (click to read my post with all the details).
Planning a trip to India at some point? Check out my free ebook to help you save time and money, and avoid headaches. After +4 years in India, I've made plenty of mistakes, and this guide shares what I've learned so you can have a smoother trip.
What's The Best Gift To Buy In The USA And Bring To India?
If you don't have much time, here are the best gifts you can buy in the USA that your family or friends in India will love.
High-quality chocolates are more common in the USA, which means you can find them at better prices. Godiva chocolate is one top brand; you can buy small gift boxes that easily fit in your bag. AND everyone loves chocolates, whether it's your wife, kids, grandparents, or even that annoying uncle (I'm an uncle so I know 🙂
You can't find the selection of nuts in India (although Goa does have delicious cashes) that are easily available in the USA. Almonds are found in California, so they're a great option to bring back to India. The best option is to get a nice gift box of various nuts. You can pick them up for $20 to $30 but will give your loved ones all sorts of fun things to taste.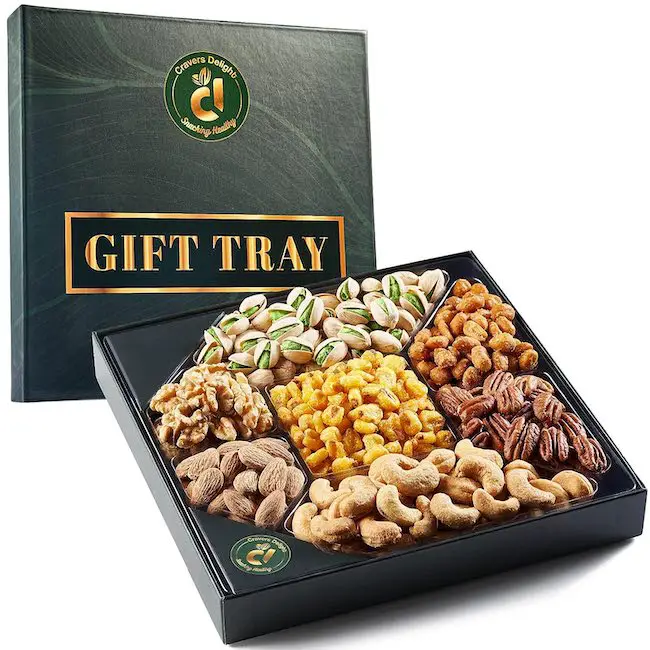 The perfume options in the USA are some of the best in the world, and you can find much better prices than in India. This is a gift that will last for years and really make that woman in your life smile. My girlfriend loves Versace perfume, and this bottle is a gift in itself.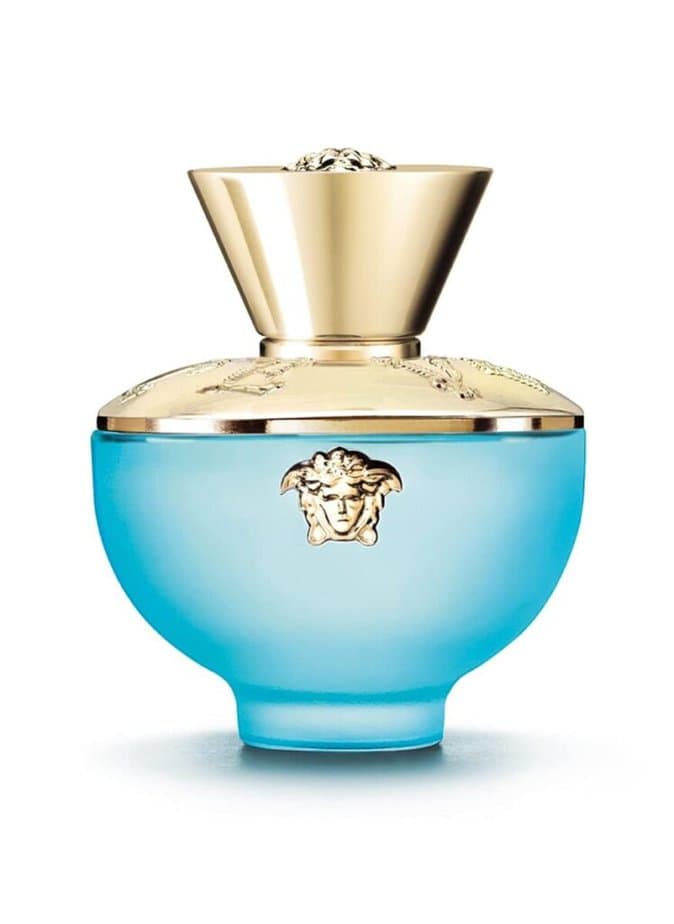 Branded clothing and accessories are cheap in the USA. You can find them at local Walmarts and on Amazon, so it's a good option to bring back to India. Tommy Hilfiger is one brand you can easily find and they make top quality wallets that will last for years.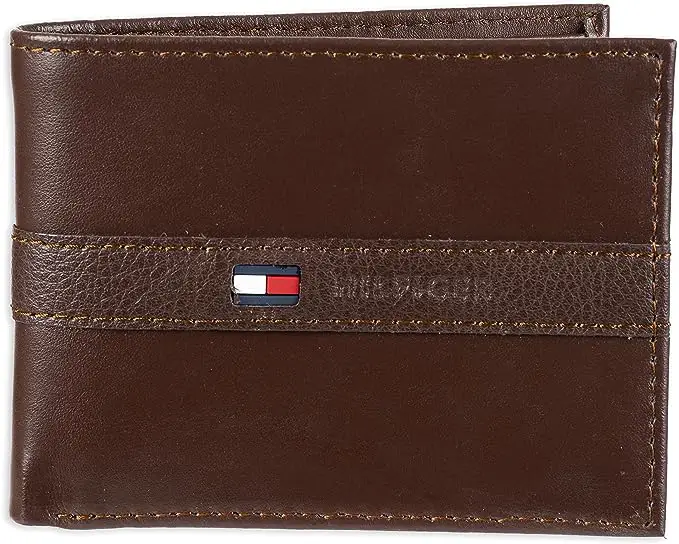 If you have time I share my experiences bringing gifts to India from the USA, and I share what gifts I had my family bring to me so you'll find first-hand expertise on this subject that isn't available in other posts.
Read more: Souvenirs & Gifts To Bring Back From India
The Basic Rule about What Gifts Are Better to Buy in the USA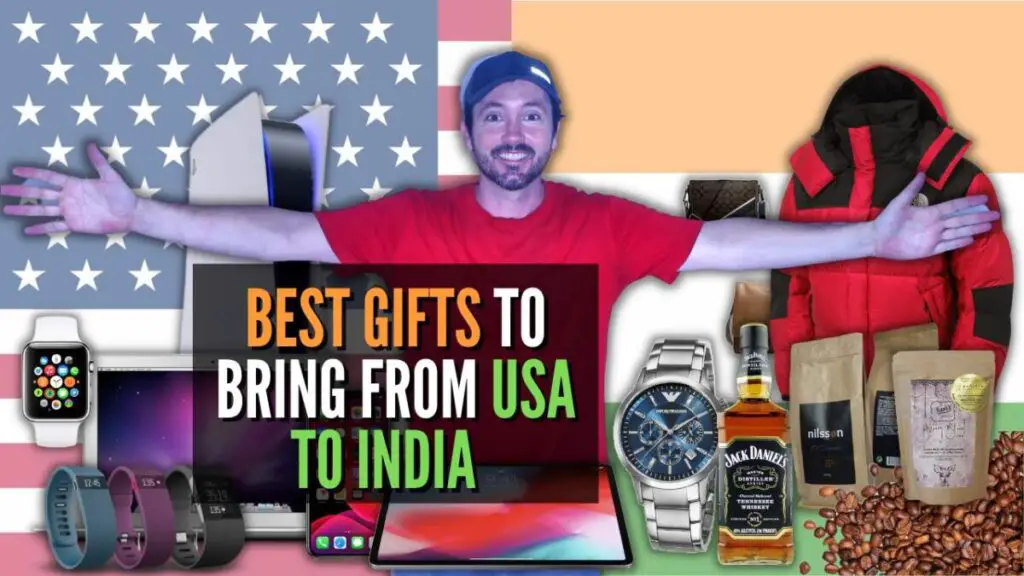 When you're thinking about what to buy, here's an easy way to know if something is cheaper in the USA than in India. Just consider supply and demand…
If a typical family in India would need it, then it's probably cheaper in India.
If a typical family in the USA would want it, then it's probably cheaper in the USA.
In India: The average income per person was estimated to be $152 per month ($1824 annually), according to the annual national income and GDP data released by the Ministry of Statistics and Programme Implementation (MoSPI).
In the USA: The average income per person was estimated to be $4012 per month ($48,150 annually) in 2017, according to the Census Bureau reports of the Current Population Survey, Table PINC-01.
Therefore, in India, you're going to see a large supply of things someone making $152 per month would often buy. Food, clothing, shelter, chai… And the price for those items is much lower than in the USA.
In the USA, you are going to see a large supply of things for people with more disposable income and it's a cliche about how people buy things that they don't really need, like electronic gadgets, shoes, branded clothing… And the price is much lower than in India.
In the rest of this post, I'll cover the wide range of gifts you could buy in the USA to bring to India…
Read more: Souvenirs To Bring Back From India For Guys
Inexpensive Gifts: $1 – $10
1. Instant Photos (Instax, Polaroid)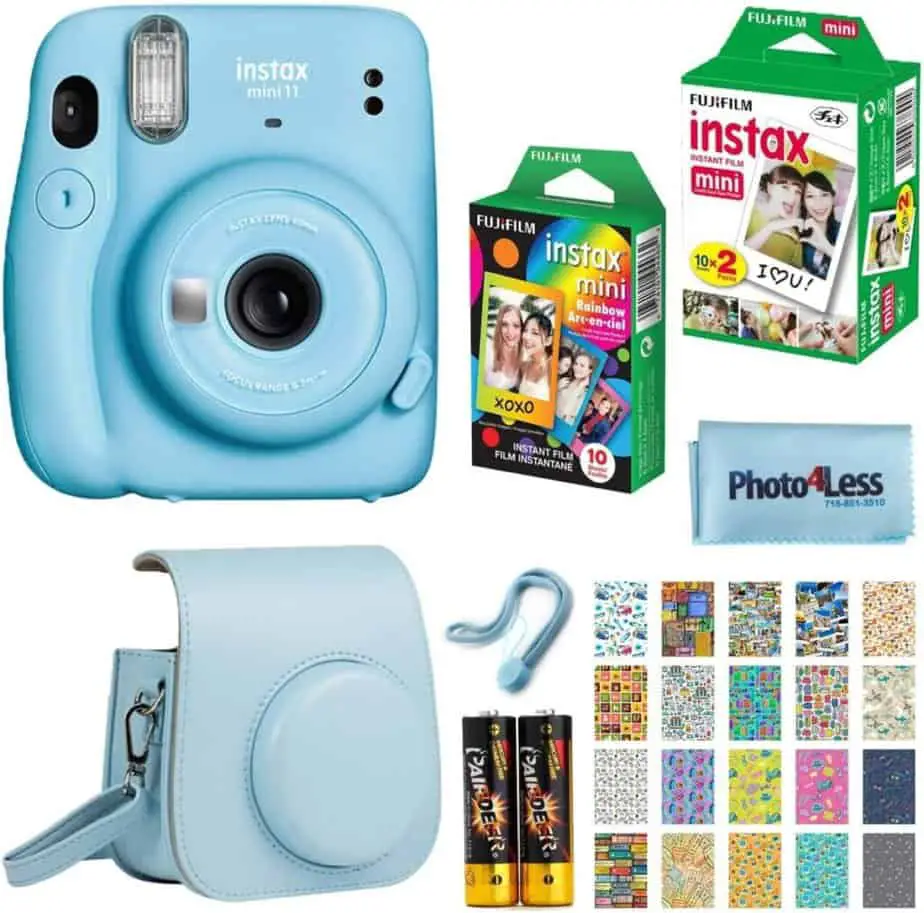 "It's like magic…" His eyes shine as he's watching a photograph of his kid slowly transform in front of his eyes. I was spending time with a local friend and he couldn't believe I was giving him a few of the actual photos.
I've also taken photos of kids as I'm shooting street photography and then give the photos to them. They seem to really like it.
I'm including this because it's a fun inexpensive gift that the kids wouldn't be expecting.
Check the current price on Amazon.
Read more: Creative Photo Ideas at the Taj Mahal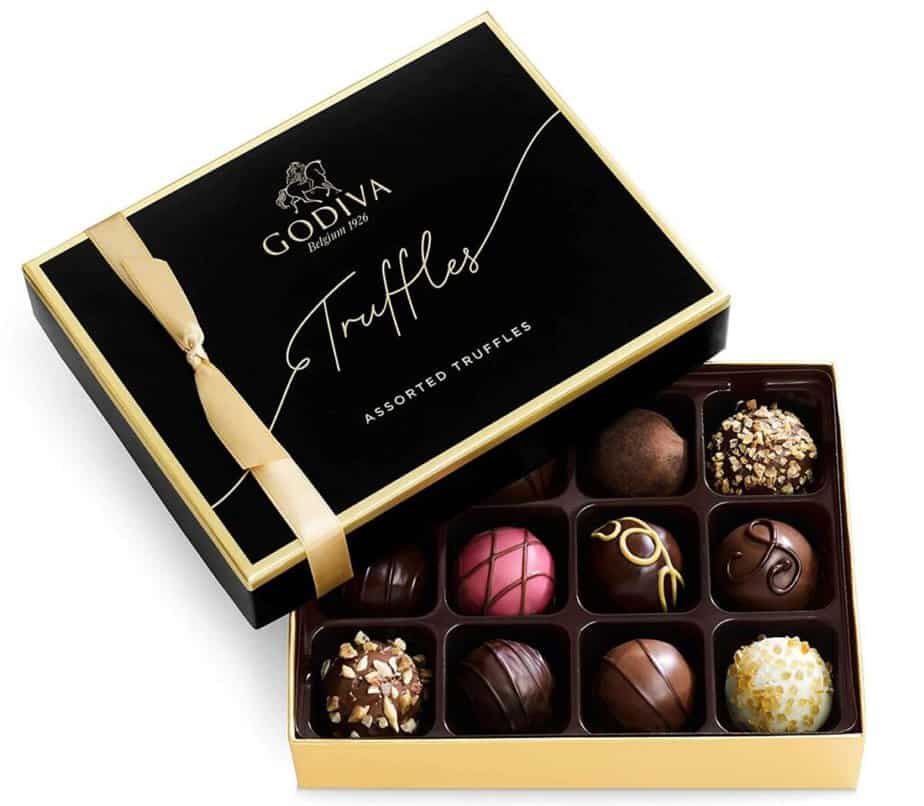 You can find chocolate in India, but you will not find the vast selection of chocolate that you would in a typical store in the USA.
Hershey Kisses or Miniatures could be a simple one. Ghirardelli Squares are also good.
This could be ideal if you're going during the winter of India (the highs are in the 80s, but it's cool at night). If you come in the summertime, avoid chocolate because it may melt since it's regularly over 105 F in the South.
Check the price of one of my favorite chocolates on Amazon.
Read more: What is Real Indian Food? Here are +30 Authentic Indian Dishes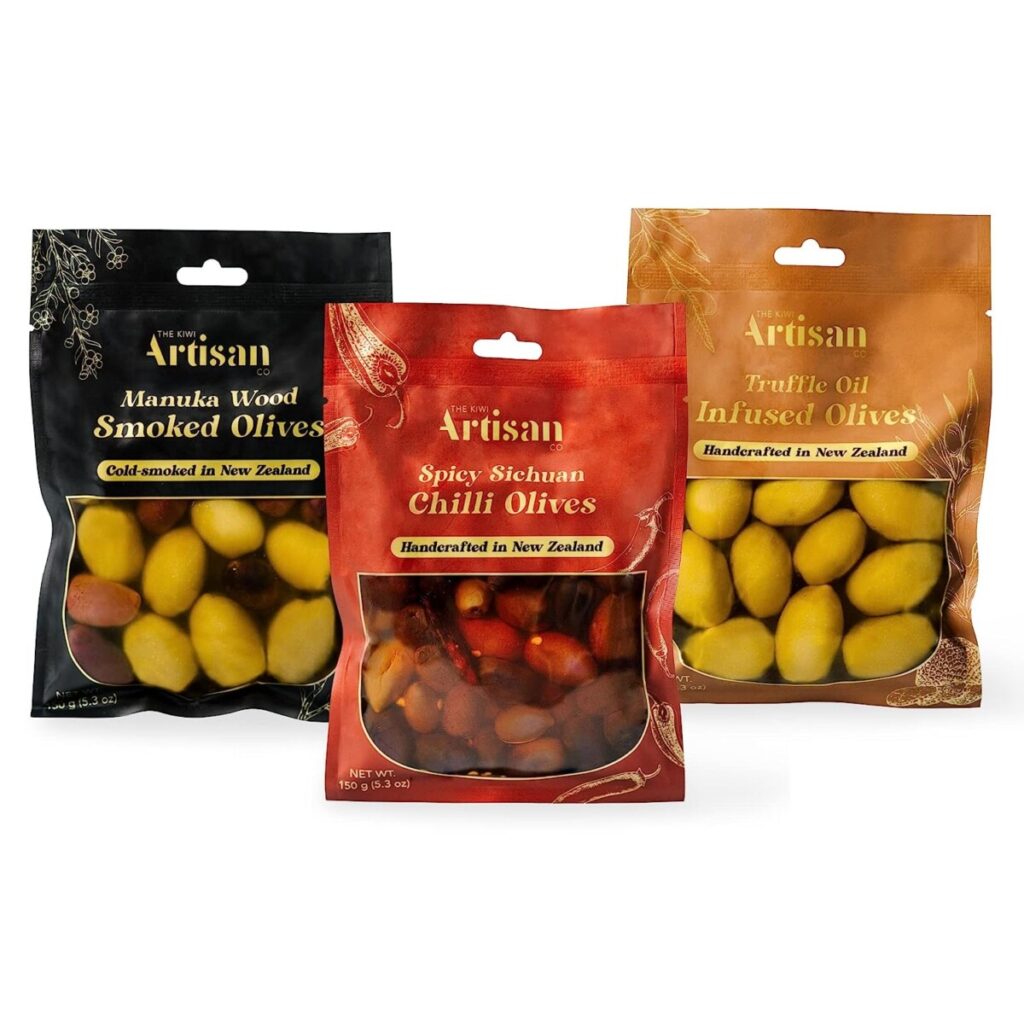 Green, black, Manzanilla, Kalamata… or maybe you have strong feelings about what your olive is stuffed with? Garlic, cheese, or pimento, maybe?
There are so many options for olives in the USA, and only 1 or 2 types exist in my local store.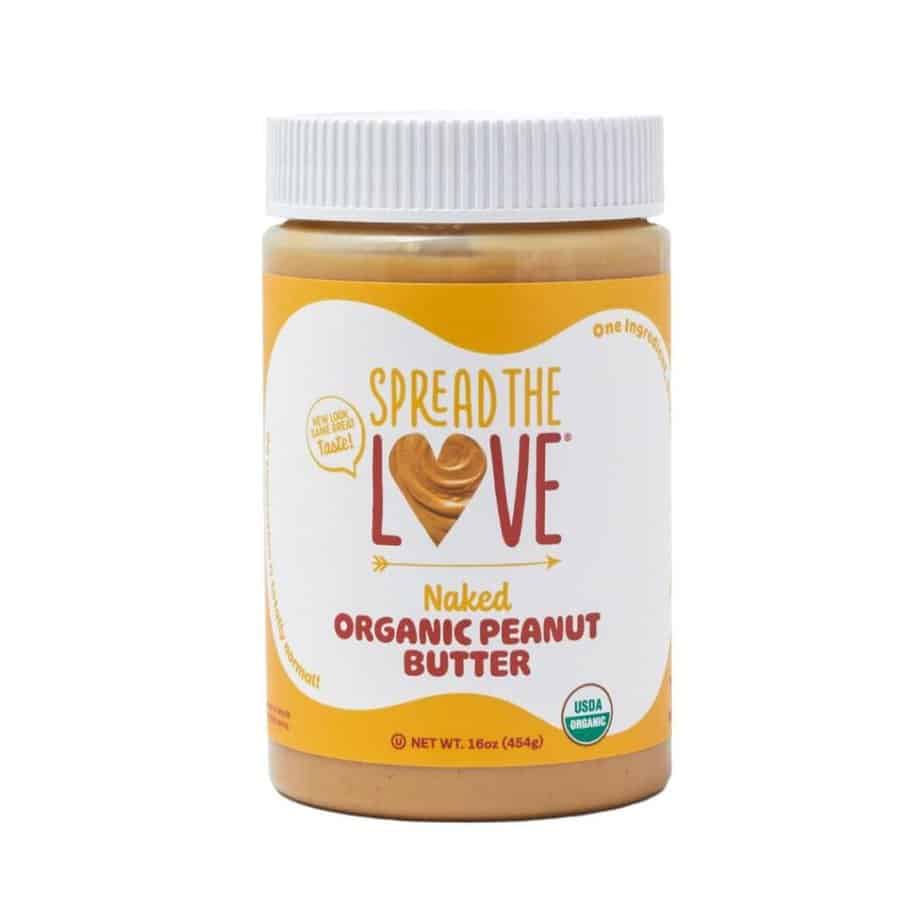 The American rockstar Elvis Presley would eat peanut butter, banana, and bacon sandwiches.
While you don't have to go that experimental with your peanut butter, there is no place in the world where you can't get more peanut butter than in the USA.
Creamy, crunchy, extra crunchy, chunky, smooth, unsweetened, salted, no salt, flaxseed, honey, whey protein, jelly, chocolate, organic, reduced-fat, all-natural… I could go on.
It's safe to say you could bring some peanut butter, and any red-blooded American will appreciate that.
Read more: Street Food in India: Big List of Dishes From Every Region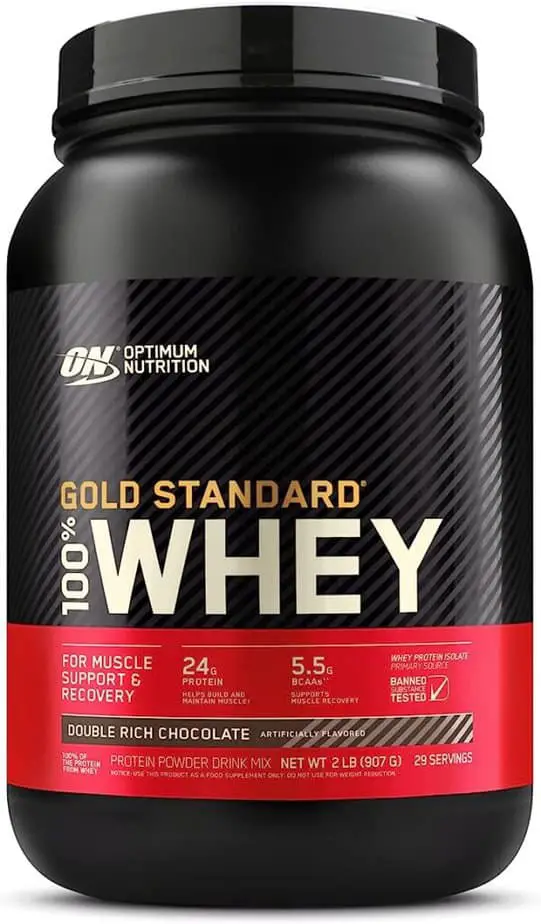 I live in a super healthy type of town, and I can't find protein powder in any of the stores. I could buy some on Amazon, and there is a decent selection, but it's far from as expansive as what I found on the US Amazon or in a grocery store.
I like the low-carb protein powder; there's only 1 variety here on Amazon. Plus, it's much more expensive.
Price difference: 61% higher in India for 1 lb of whey protein.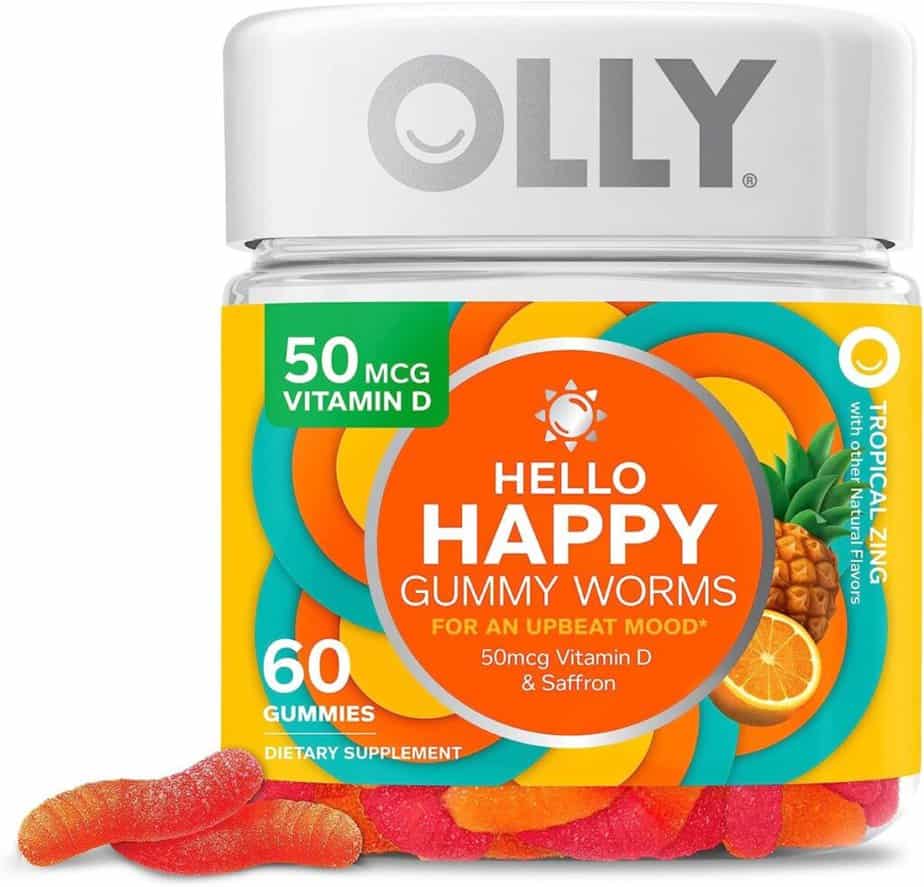 I was on a low-carb meal plan in the USA (not possible here, haha). I would take some supplements like a PAGG stack. In the USA, I could find 10 different options for products, even though it is a niche product.
Yet in India, a PAGG stack is not available.
Depending on your dietary needs and wants, you may find yourself in a similar situation.
Food is very inexpensive here and plentiful. However, if you want a specific and weird supplement, then you may not find it.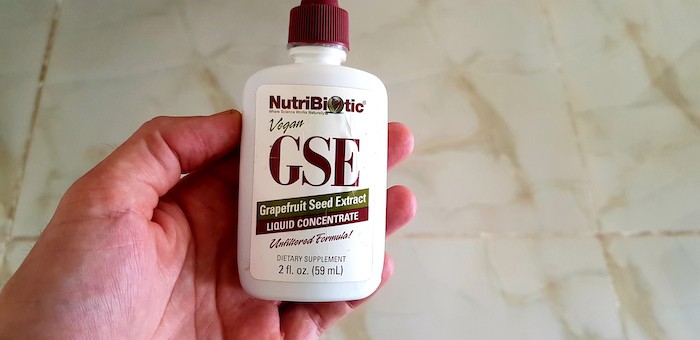 This stuff is highly recommended for your trip to India.
It is a strong antioxidant to help you heal if you get Delhi Belly. As soon as your stomach isn't feeling well take some of this immediately, and it can protect against stomach damage. It can also help treat urinary tract infections.
It is rich in essential oils and antioxidants. There are also powerful antimicrobials that can kill more than 60 types of bacteria.
You can find some options for the capsule form on Amazon, however, I prefer the liquid concentrate. It tastes terrible but does the trick.
Price Difference: You'll pay $58 for 4 ounces* in India. In the US, you'll pay $23. It's 2.5X more expensive in India.
You can check the current price on Amazon now.
Read more: Packing List for Men & Women + PDF Checklist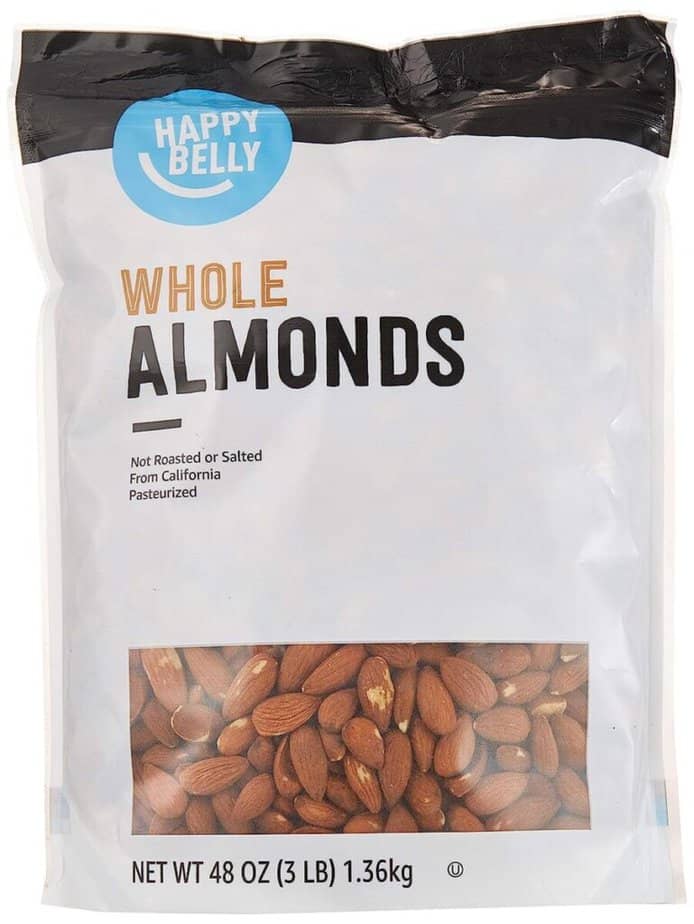 The raw almonds here are advertised as coming from California, so it makes sense that you'll pay less for them in the US.
I do see 1 KG of California almonds on sale for $13 on Amazon. That's not terrible.
This is my travel food, though and I would suggest it become yours (if you're cool too 😉
You can check the current price on Amazon here.
What Inexpensive Gifts Should You NOT Bring?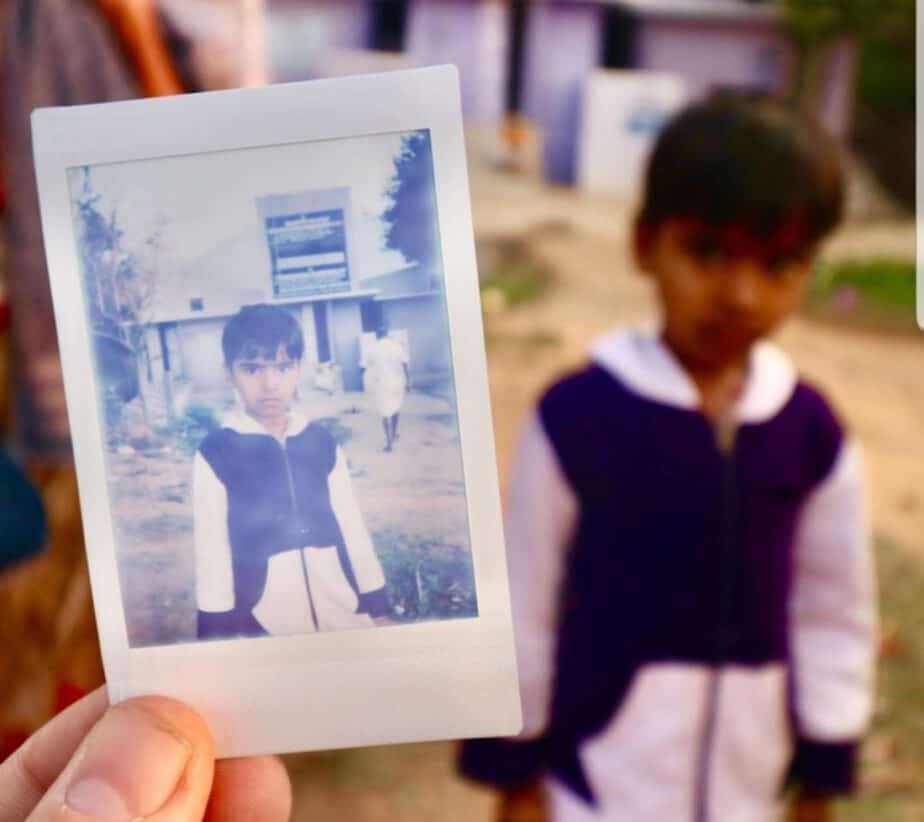 Don't feel pressured to bring pens, candy, or toys to the local kids. It's tricky because some of them might be begging for gifts at a young age. Or they get used to having tourists give them things.
I'll let you make your own decisions, but there are better ways you can help.
I suggest you could take their photo and give it to them above.
You could also use your digital camera and do a mini-photo shoot. They love to see themselves on the screen!
Play a hand game with them like high-five, Simon Says, stacking fists, secret handshakes, rock paper scissors, or thumbs wars
If you want to give something like pens you could go to a school and give supplies to a teacher. Even teachers in the USA are notoriously underfunded and I bet that could help a number of kids.
Read more: 50 India Trip Movie Ideas
Mid-Range Gifts: $10 – $100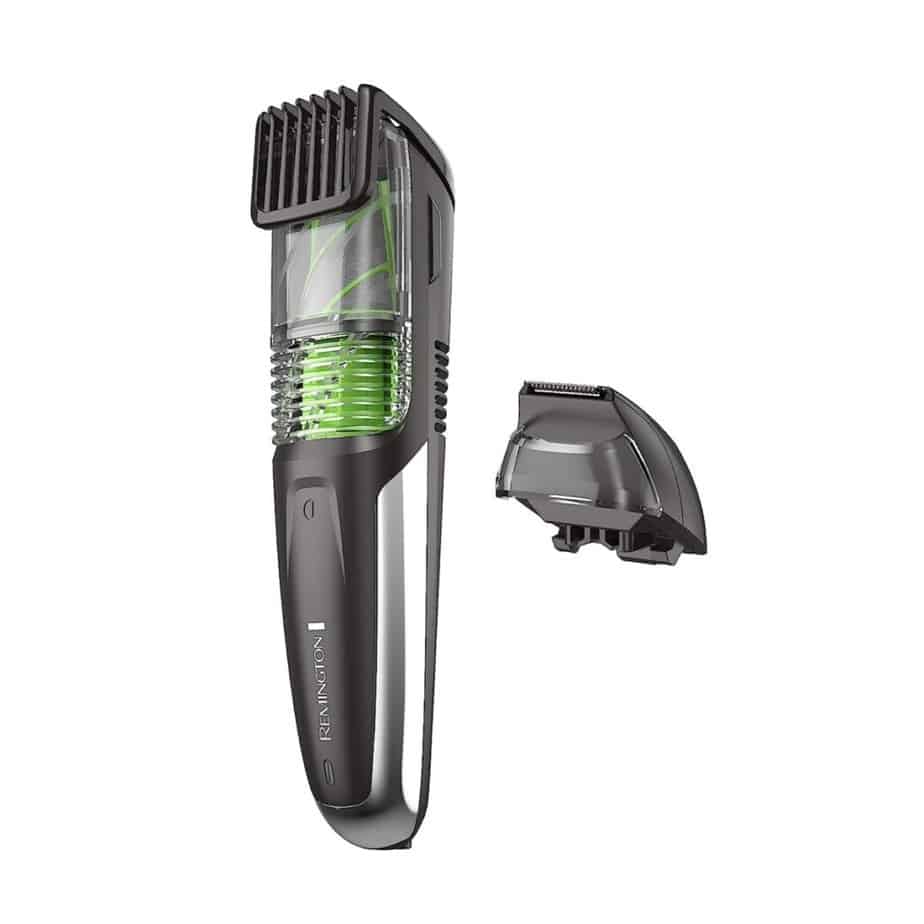 I have an electric razor that vacuums the hair up so it doesn't go on my floor. But it's getting dull and I'll need to get a new one pretty soon. I'm looking at the options and they're pretty sparse compared to what you could find the US.
I can see the Remington VPG6530 4-in-1 Lithium Power Series Vacuum Grooming Kit and Beard Trimmer, but it's far more expensive in India.
There are also a lot more options so this could be a good gift for the men in your life.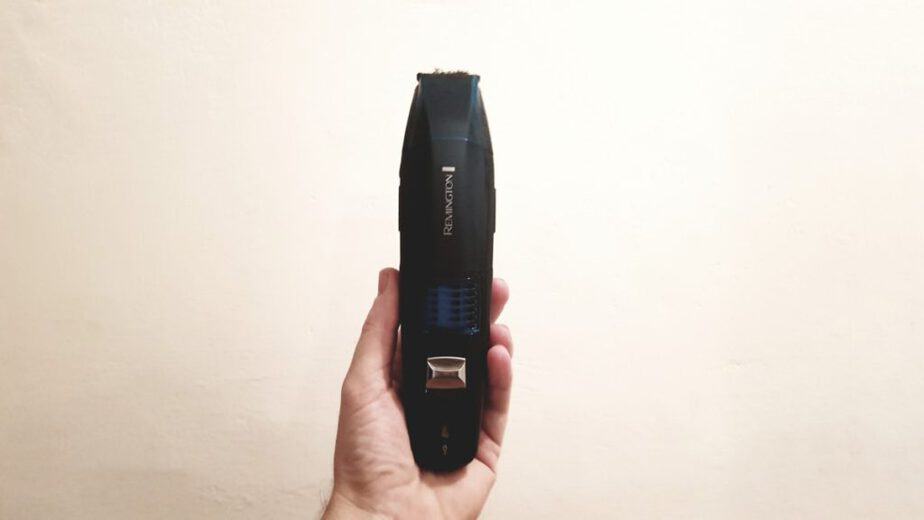 Price Difference: The Remington beard trimmer I want is ~$150 on Amazon in India. It's only $35 in the USA. It's 4.2X more expensive in India.
Here's the current price of the razor that will vacuum away the hair.
10. Alcohol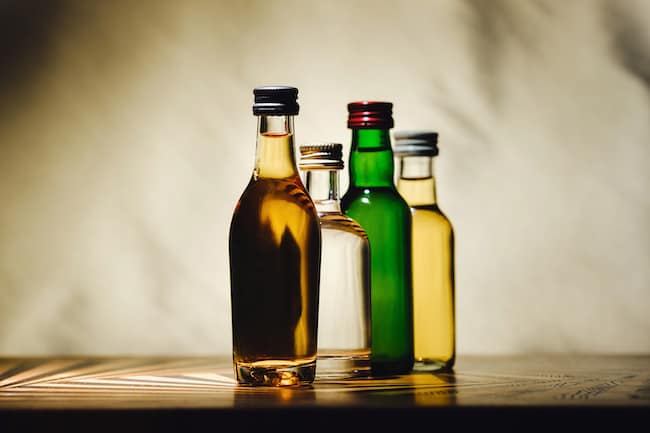 American liquor brands like Jack Daniels, Johnny Walker, and Maker's Mark are generally significantly less expensive in the USA.
You can bring in 2 liters of alcohol, so if you want to surprise some friends at a party, this could be a good way to go.
Price difference: Alcohol is generally 35 – 50% less expensive in the USA.
Read more: Alcohol is taboo in India but in some places you can enjoy a drink, such as Ladakh, Goa, and Pondicherry. It's becoming more popular in big cities as well.
There over 40,000 results on Amazon for bed sheets in the USA.
For under $25, you can get some perfectly acceptable microfiber cotton sheets in any color or pattern you could imagine.
The way they do bed sheets is different in India.
I haven't found many places that have a fitted sheet. Instead, there's a flat sheet that is laid on the mattress. Then they just have a light blanket over top, and that's it.
Also, when I was looking for options for bed sheets, I just wanted like a solid navy blue color or brown, but nope, you have to get some wild, crazy colorful pattern.
The current price for a good budget-oriented sheets.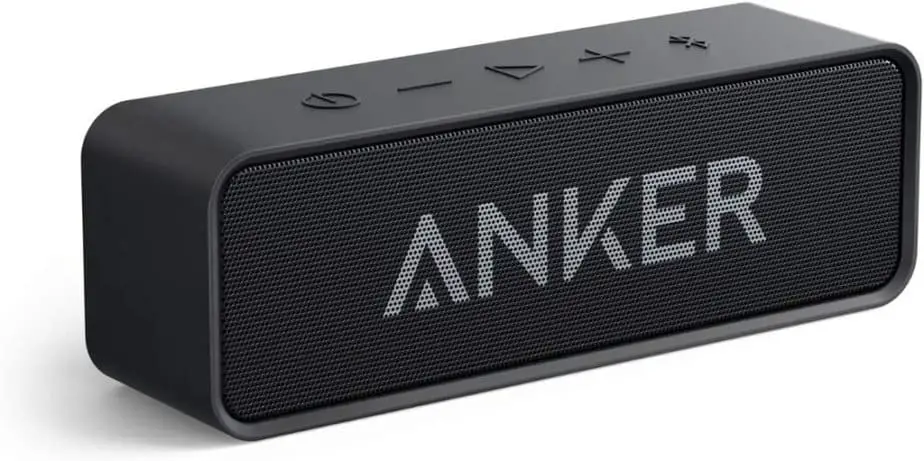 Electronics, in general, are not made in vast quantities in India. So while you can find Bluetooth speakers, you will be looking at brands like the Photron P10 or Boat Stone 200 (Amazon's choice).
You won't find trusted brands like Bose, Sony, Marshall, or Philips as much.
One of my favorites is Bose, and you can check the current price here.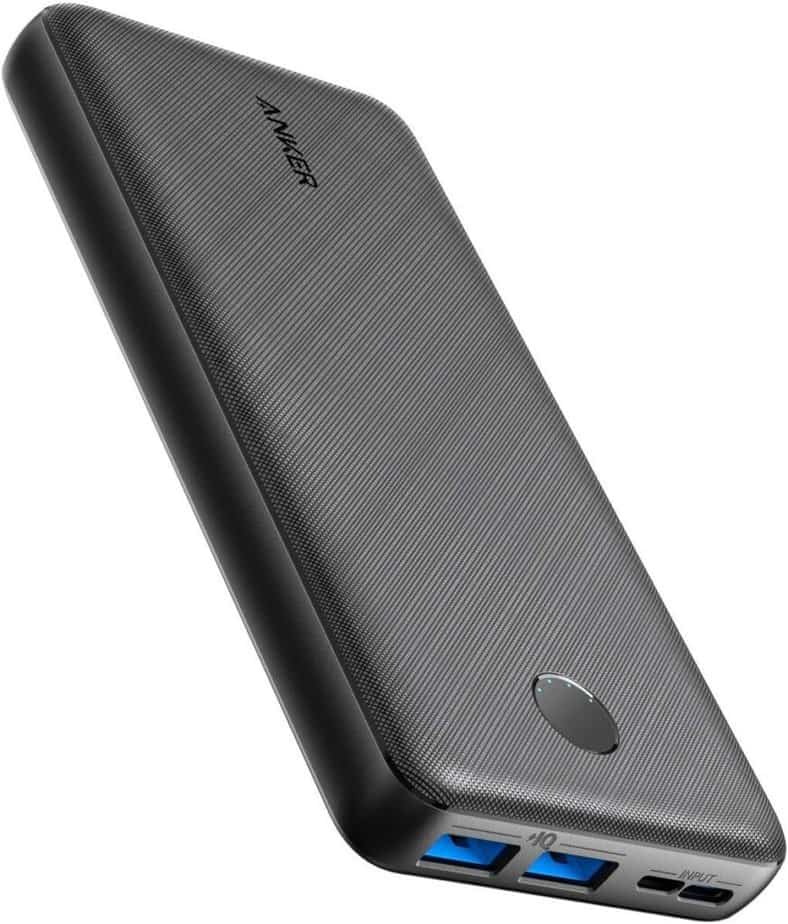 As a digital nomad, if my phone runs out of battery it could mean I lose out on a lot of working time and maybe money.
I like a tested brand like Anker PowerCore banks. There are plenty of other brands and you can find them in India.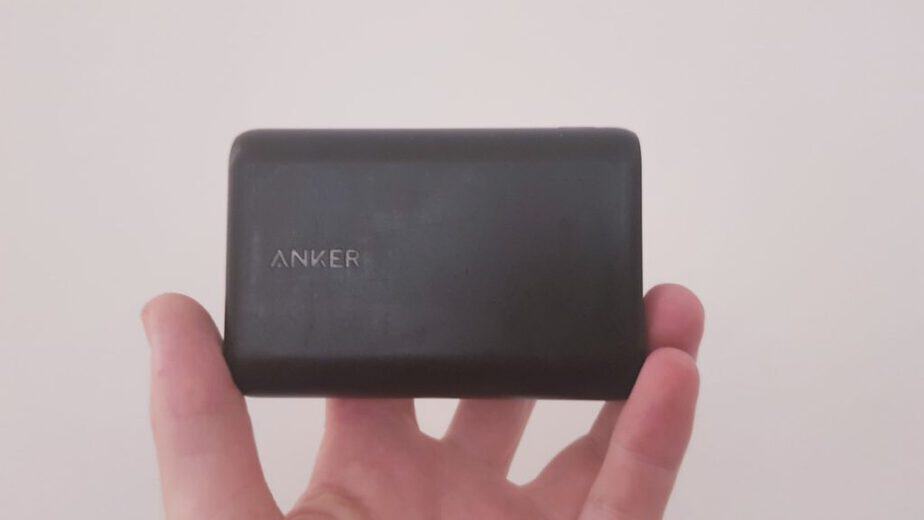 However, the price difference is slightly higher in India by $5 – $10. Plus I only see an option to get the 15600mAh or 5000mAh model. You can tell they're not that popular because there are only 20 – 60 reviews. There are over 15,000 reviews on the same products in the USA Amazon.
Price Difference: 10 to 20% higher in India for the best brands
Check the current price in the USA here.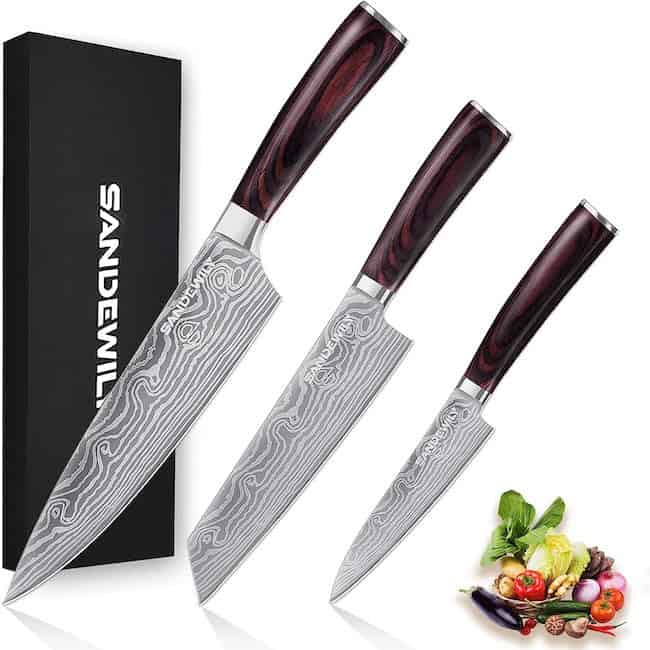 If you're a chef, unlike me, you may want to get a great knife to make your culinary creations.
There are over 2,000 results for Sharp Japanese Knife in the USA. There are only 151 results in India.
It could be a great gift for a chef here in India!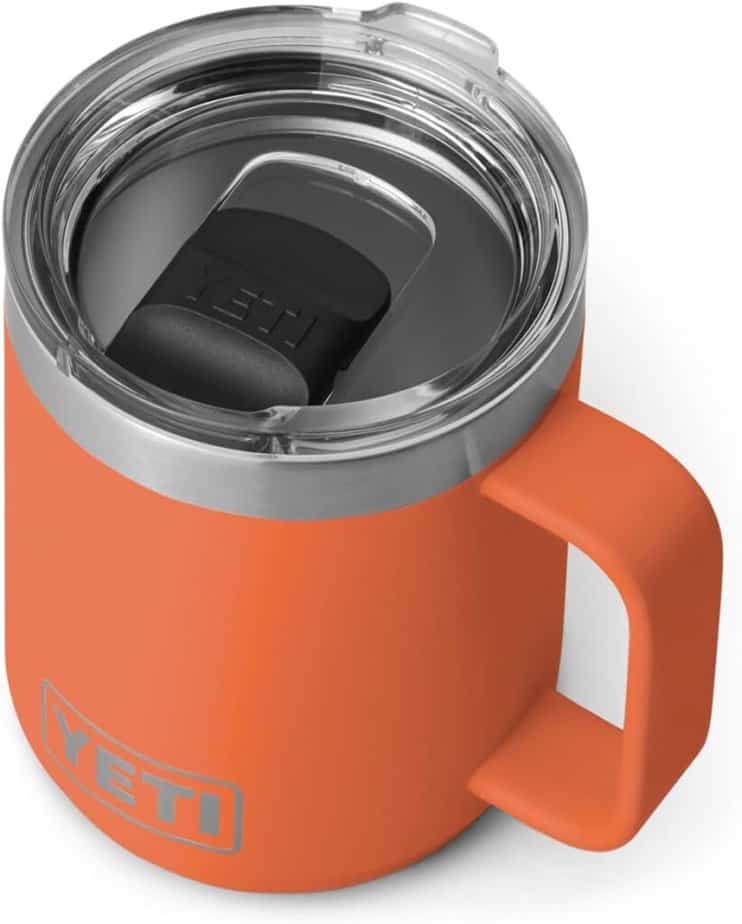 Yeti was getting huge in the USA before I left, they even opened up their first store in Austin not far from my old apartment.
I brought a Yeti coffee cooler cup with me, but if I ever lose it I would like another one. I can leave it for hours and my coffee is still hot.
While it's not hard to get a mug in India, I'm not seeing the recognizable brands you might see in the USA. When I search for Yeti, I see only 13 results.
You can check the current price in the USA here.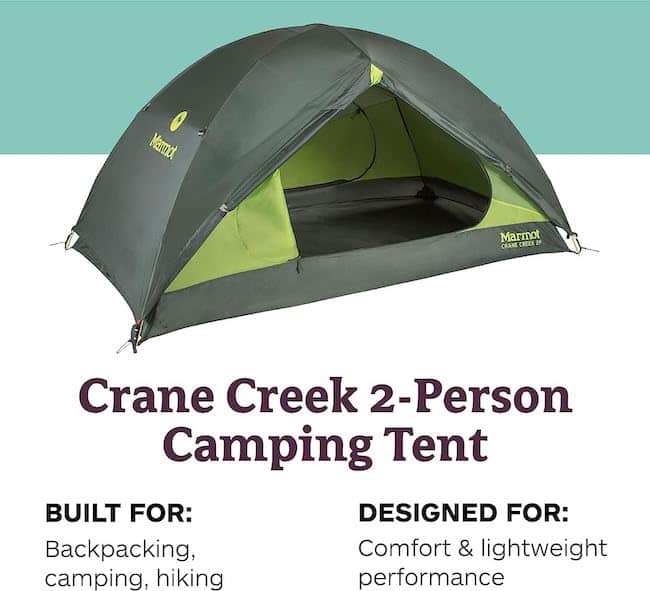 I was a member of REI for years. REI and other outdoor stores have such a wide range of top-performing outdoor goods like tents. If I wanted to get a great tent for camping, this would be a great gift for the outdoor type.
I am seeing some outdoor gear websites, but I'm looking at the brands, and they're not the US brands you may be used to, like Lowe Alpine or the North Face.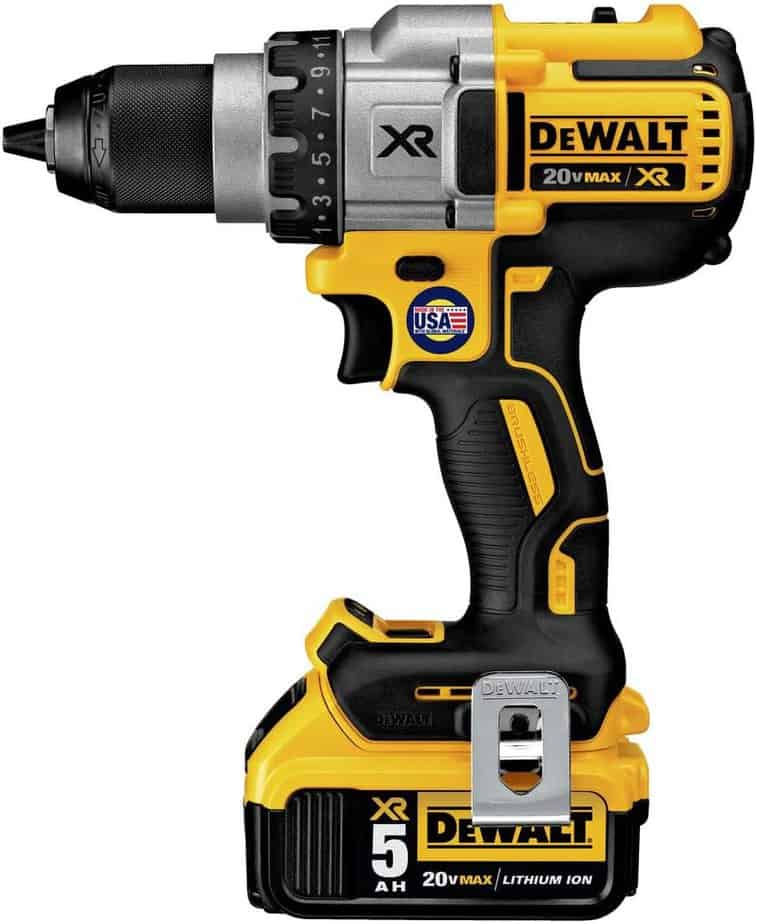 Something like a good drill from Black and Decker or Craftsman would be helpful here. You couldn't carry on a table saw of course, haha, but the options for small power tools for the house is limited.
I do see that Black & Decker is available on Amazon.
It's nothing like going into a Home Depot superstore though and being able to choose exactly what might fit you and your home best.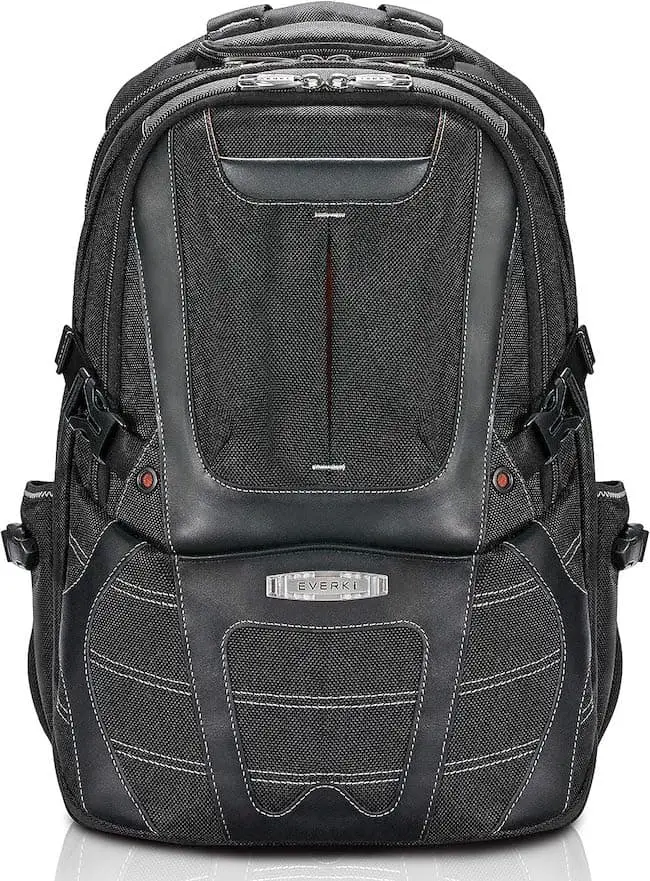 I use my Macbook everywhere and am very happy with my Patagonia water-resistant backpack. It has a special pocket for my laptop with a strap to keep it secure. If you want a backpack to protect your laptop in the rain, read my full review here.
If I need to buy a new backpack though, I'm looking at the brands that are available, and I'm already getting nervous.
I need a laptop backpack that will protect my Macbook from dust and rain, and I don't want to risk it with a brand I'm not sure can do the job. Patagonia, Samsonite, and Swiss Army are cheaper in the US.
If you were looking for a gift for a digital nomad in India, a great laptop backpack would be a strong idea.
Read more: Essential Items To Pack for India Trips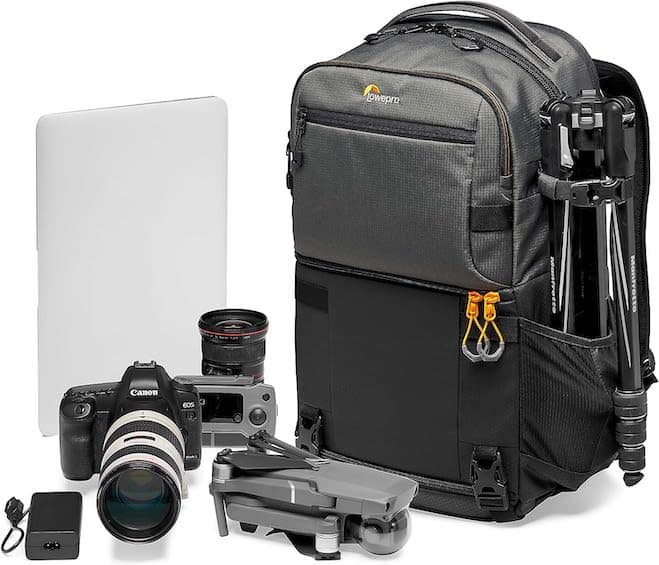 I'm currently carrying my DSLR in a small holster camera case. However, I it doesn't fit very well in my moped storage compartment. It is also not the right size for my backpack.
I would like to find a good camera backpack that is light. The only thing is the options here aren't as diverse as in the USA.
Be a great gift for the shutterbug in your family!
Read more: Best Destinations in India for Photography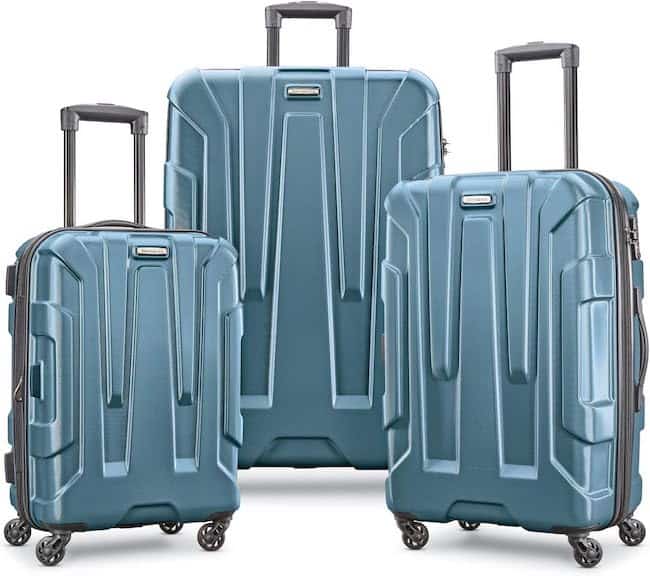 Dockers, CK, Swiss Army, Nautica, Samsonite, and Kenneth Cole are all popular luggage brands that would be easier to find in the US.
What's great about this gift is that you can easily bring it as a second bag and leave it in India before heading back.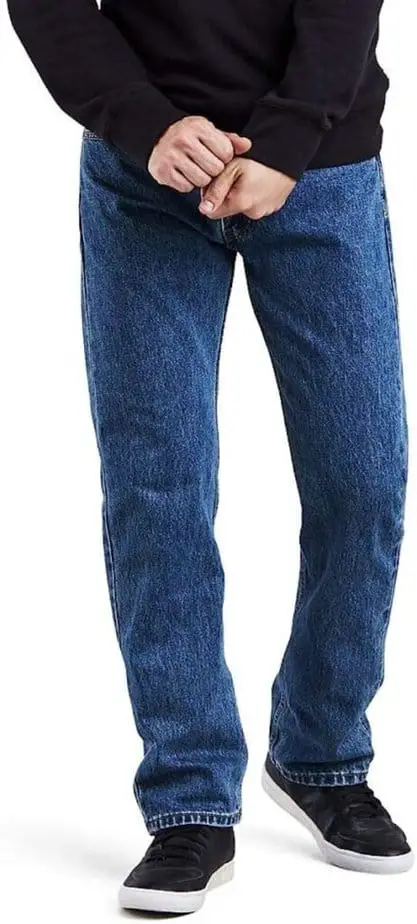 Before coming to India, I was hunting for the best travel jeans.
I knew I could only buy one pair so I wanted something extremely comfortable. This led me to research the Aviator USA jeans, Outlier Slim Dungarees, H&M 360 Degree Flex Slim Jeans, Bonobos Slim Fit Travel Jeans, Uniqlo Stretch Skinny Fit Jeans, and I even bought a pair of Bluffworks adventure pants (which I returned)… however, I ultimately settled on good old Levi's.
If you want to delight someone with a pair of jeans, then go with the Outlier Slim Dungarees. They're not cheap at $198, but they look and feel great. You also won't find them in India, though.
ALTHOUGH: I see you can get some of Levi's styles on Amazon for $20-30.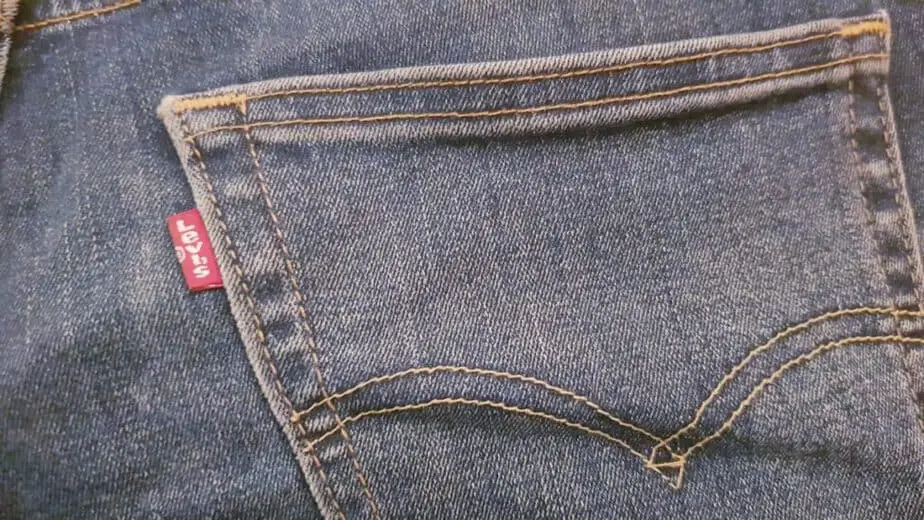 Maybe Levi's is gaining a larger presence here, so prices are coming down. I know the fit is different but if I get a pair, I will update this!
For other types of clothing, it's more difficult to find quality brands like Tommy Hilfiger, Gas jeans, Wrangler, Lee, Arrow, and CK, so the prices are higher.
Price Difference: Generally branded clothing will be 20 to 50% less expensive in the USA.
Check the current price in the US here.
Read more: Can Guys Wear Shorts in India?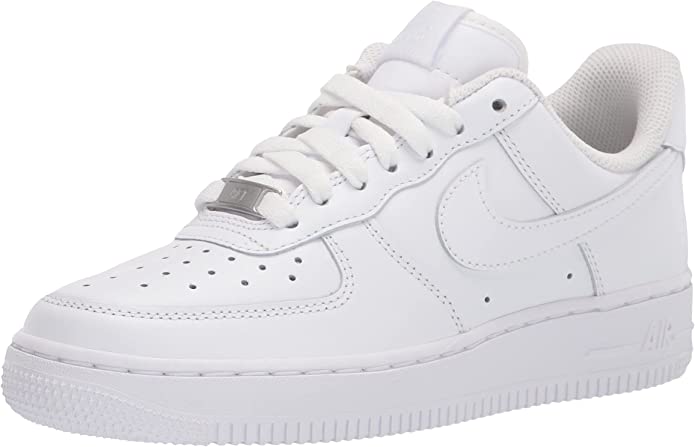 If you like your Nike Air Jordans, you have 14 results on Amazon in India. You have over 2,000 results in the USA.
If you're more into Yeezy's, haha, you will find even fewer options.
The selection and options in the USA are too wide-ranging to beat, so this is a safe gift for someone in India.
Price Difference: About 1.5X more expensive in India than the USA.
Check the current prices in the US here.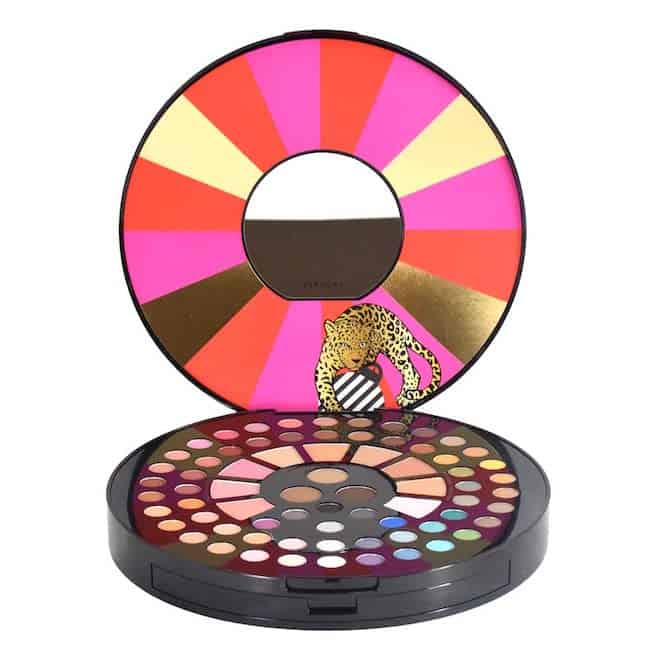 For the moms, sisters, and girlfriends in your life (actually, I guess it could be anyone who enjoys makeup now, no judgments :), you can find Marc Jacobs, Sephora, and Maybelline in the USA with many more options than in India.
This is a GREAT gift for travelers, too, since you can have several options in a small place.
Price difference: Cosmetics and makeup is 15 to 30% more expensive in India than in the USA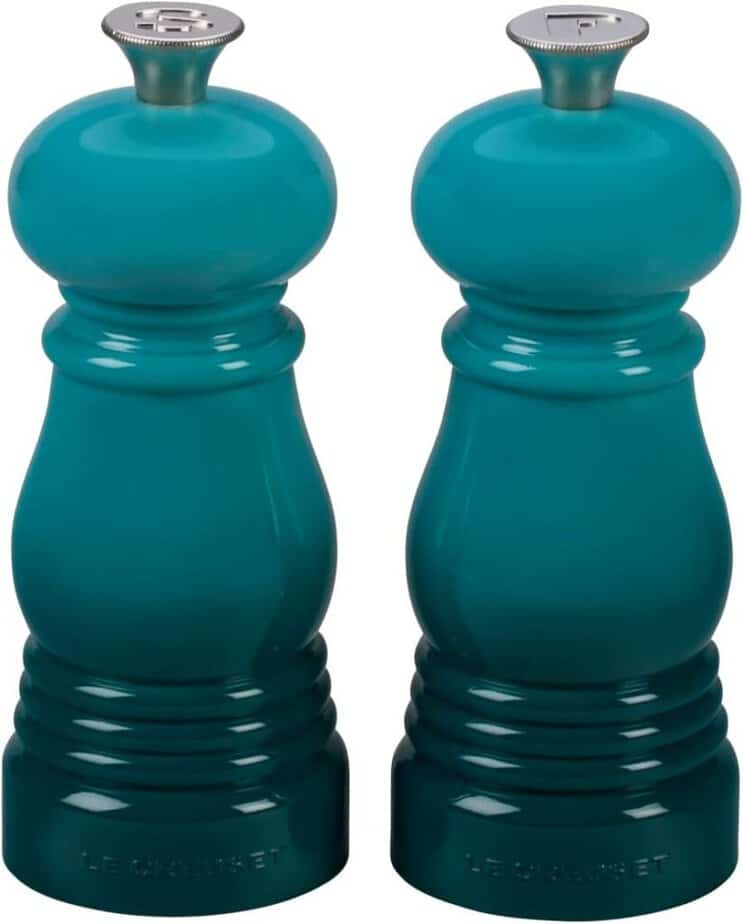 If I need to buy kitchenware, I must go to smaller stores in my town. It may be different if you're in a big city (there is an IKEA in Hyderabad).
Amazon has some options, but it's difficult to find high-quality dinner sets, baking items, steel spoons and knives, ceramic vessels, and non-stick cooking sets.
Expensive Gifts: $100 – $500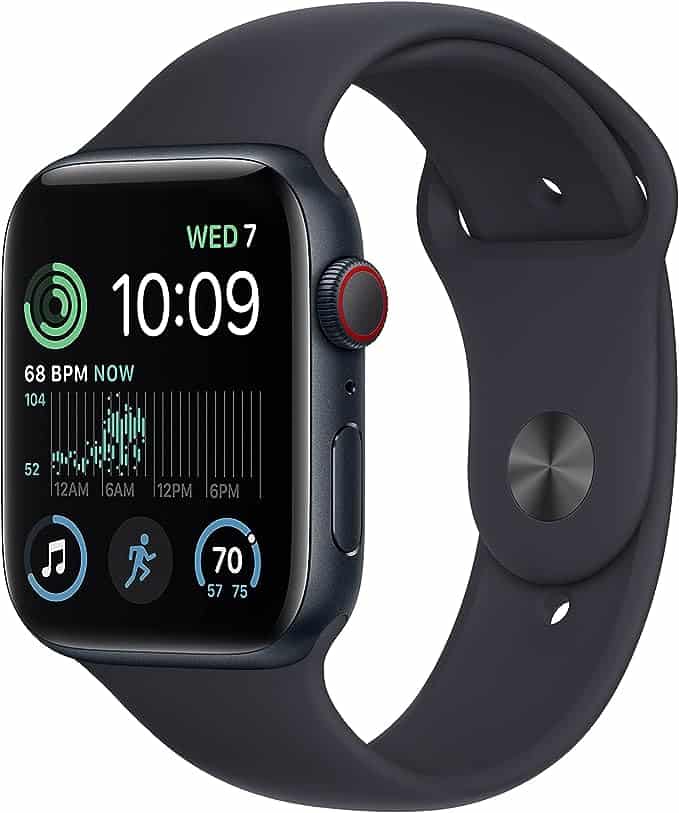 A watch is an important piece for a lot of men, so this would be an appreciated gift. Fossil, Seiko, Tag Heuer, and other high-quality watches will be harder to find and cost significantly more.
The smartwatches aren't as reputable, either. In the USA, there is a lot of competition between FitBit, Garmin, Apple, Samsung, and more. But you're just not going to find those brands as well represented in India.
Be a great gift for a digital nomad!
Price Difference: 20 to 30% more in India than in the USA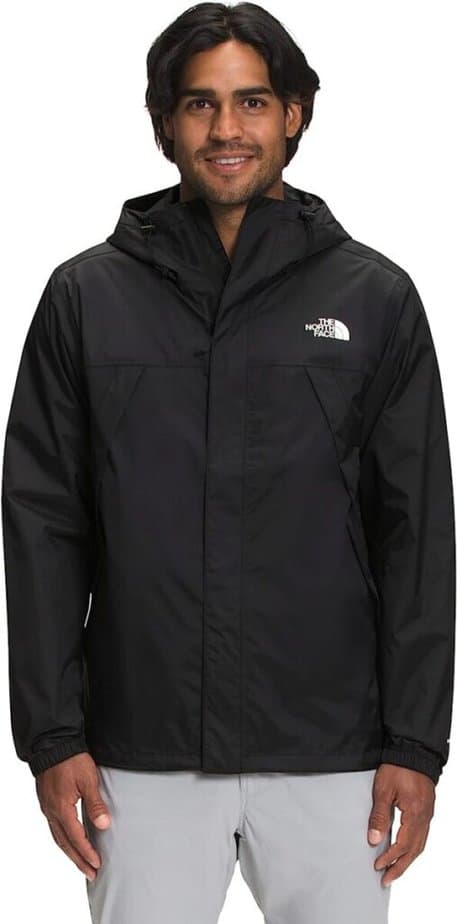 The North Face, Columbia, Marmot, and other top-notch gear will be easier to buy in the USA.
In the USA, you can find discount retail stores to get these brands much cheaper than retail prices.
My dad is addicted to going to the Columbia and North Face outlet stores, where he can find lots of options on products with a slight defect or a product that is out of season.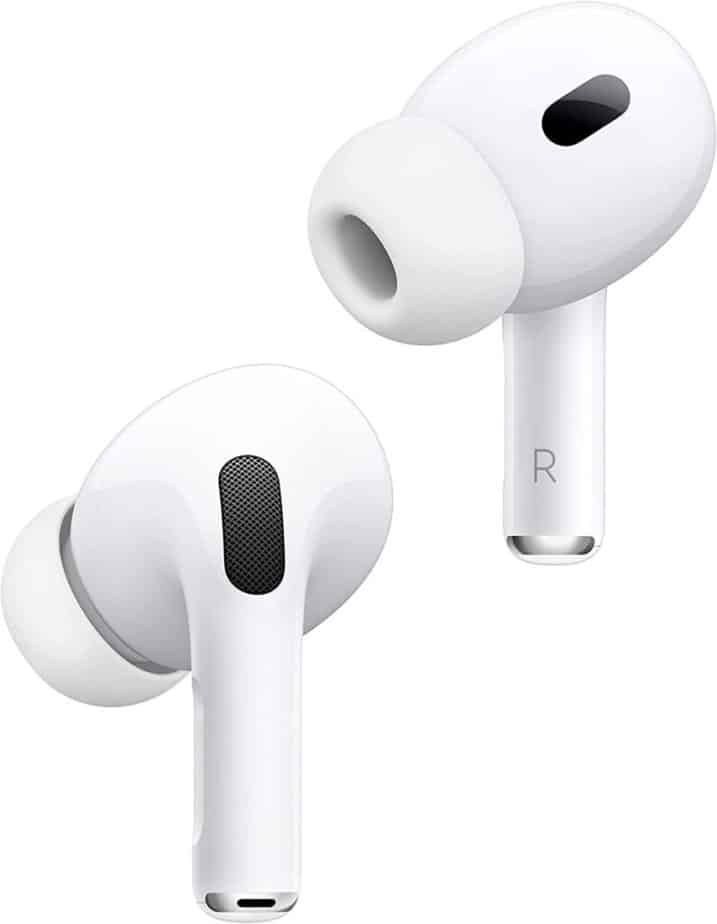 My Skull Candy Crusher Wireless Over-The-Ear headphones didn't survive the trip to India, so I'm in the market for new headphones.
As a digital nomad, great headphones are an essential tool and as I'm searching online I'm not seeing brands like Bose, Skull Candy, and Beats… instead, I'm seeing iBall, Mobistone, Boat Rockerz (wow, this brand has over 20,000 reviews).
There may be some great headphones here, but if someone brought me a pair of Bose Noise Cancelling headphones I'd be ecstatic… hint, hint.
You can check the current price in the US here.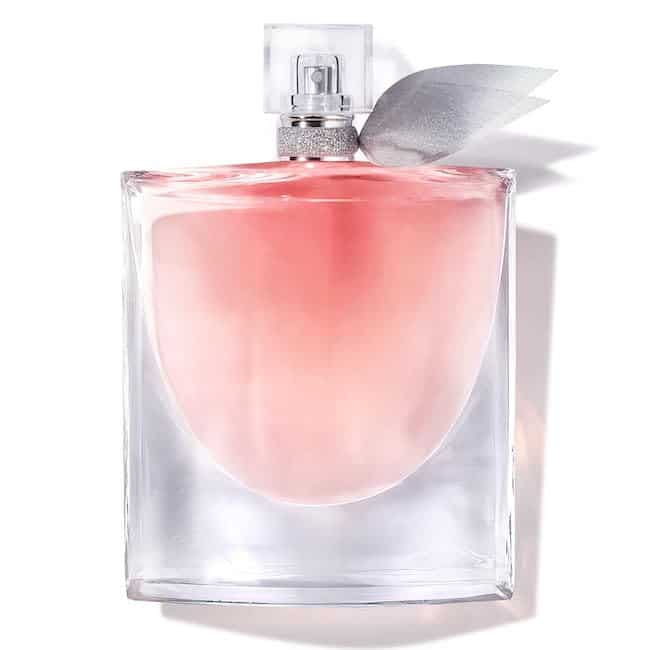 Brands like Tommy, Ferrari, and more will be easier and cheaper to find in the USA.
This is also a great travel gift because you can buy several scents in small bottles to easily carry.
Price difference: You can save up to $100 by buying perfume in the USA instead of India.

Sunglass Hut alone probably has more options than you'll find in all of India. Kidding! I do notice that not many Indians wear sunglasses, though, and Americans love their shades.
Ray-bans would be better bought in the USA. However, if you don't trust yourself with expensive shades, you'll still want to buy in the USA. There are just so many more options.
I had a BluBlocker-style aviator that I could buy 2 or 3 for $20 in the USA. They were easy to replace. I'm not seeing anything like that here.
Price Difference: Ray-bans in India $125. Ray-bans in the USA $100. They're 25% more expensive in India.
Check the price of Ray-Bans today to see if you can get a deal.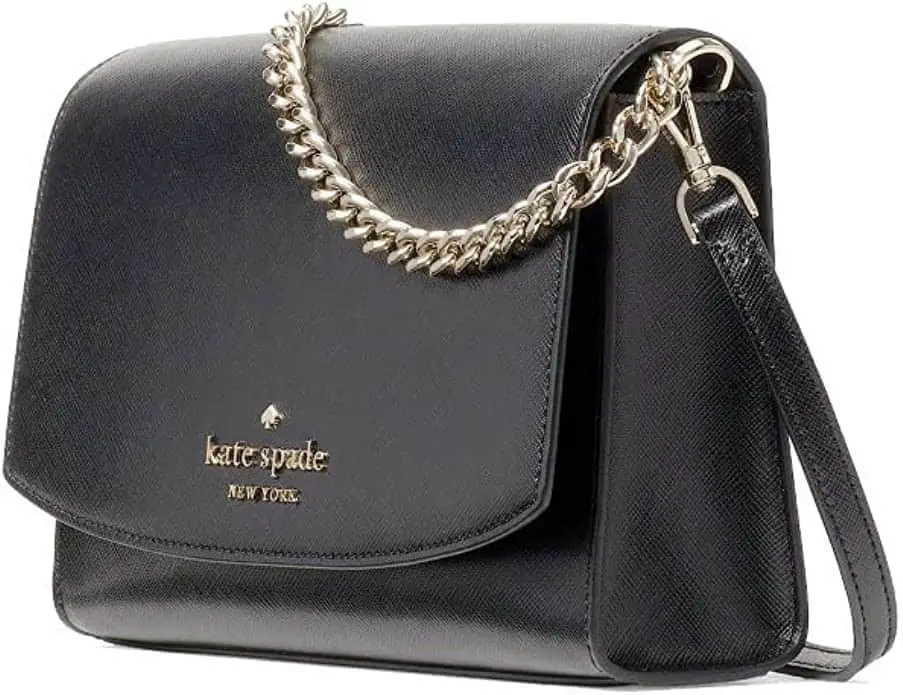 Steve Madden, Louis Vuitton, Chanel… for the ladies in your life, you can find a wider selection and lower prices in the USA.
One question I had was if leather handbags would be offensive to Indians since they consider cows to be sacred. But leather is actually commonly used in belts, wallets, sandals, jackets, and bags, so it wouldn't be a big deal. UNLESS you go into a specific temple like a Jain temple might forbid it.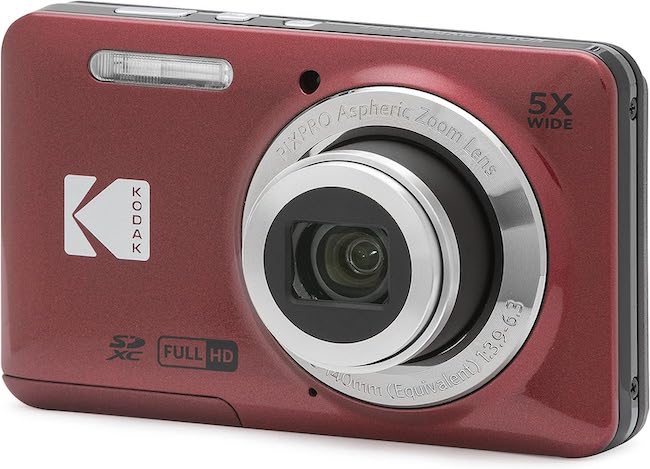 You can find cameras in India but you'll pay more than the USA. You also can't find film camera, which is something I'm interested in. I want to start shooting in film, especially an old format like a tintype.
I can find some film cameras in India, but the selection is very small.
In the USA, I can search eBay and Craigslist and all the second-hand shops. In India, I just have local stores and Amazon.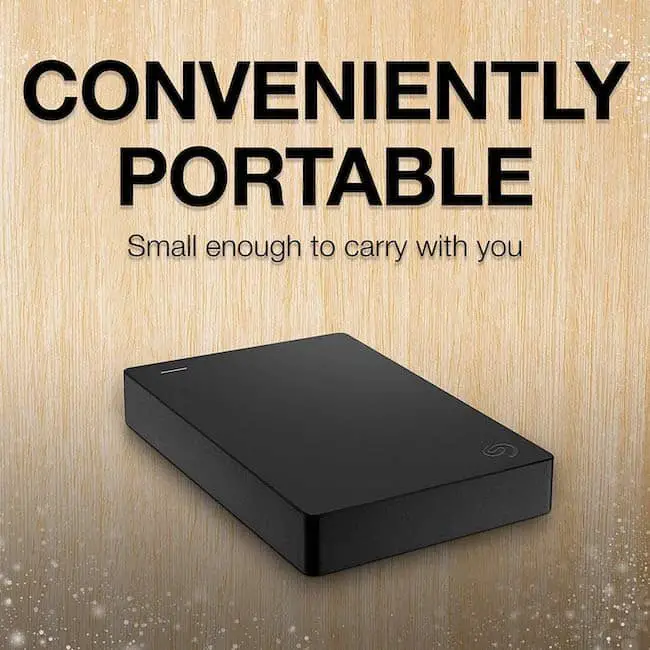 I use G-Technology G-Raid 8-TB hard drive, it's a big one that I brought from the USA. I also use smaller LaCie Rugged Thunderbolt drives for photos and videos.
The prices in the USA are much less, and there is such a wider selection.
This would be the perfect practical gift for a digital nomad!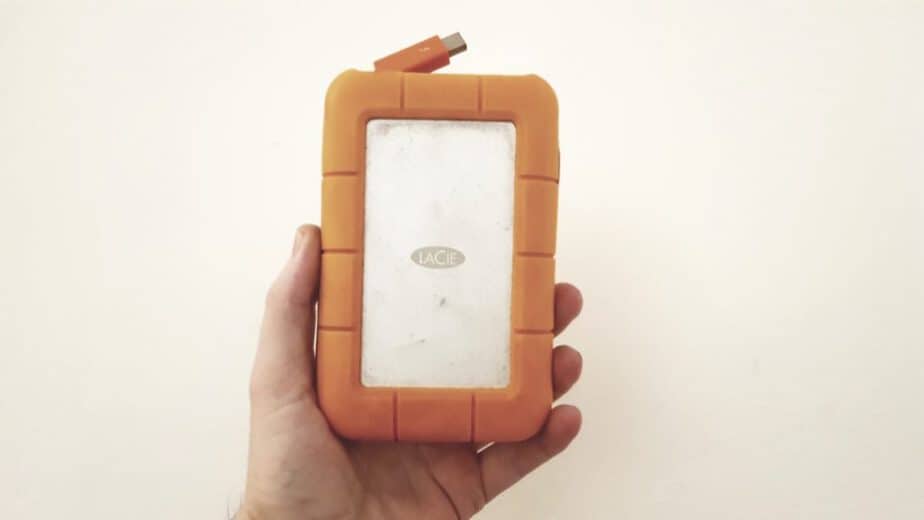 Price Difference: G-Technology G-Raid 8-TB Hard Drive is $684 in India. It's $599 in the USA. It is 14% more expensive in India or $85.
For a smaller, the 2TB LaCie Rugged Thunderbolt Hard Disk is $264 in India. It is $159 in the USA. It is 66% more expensive in India or $105.
Check the current prices in the US here.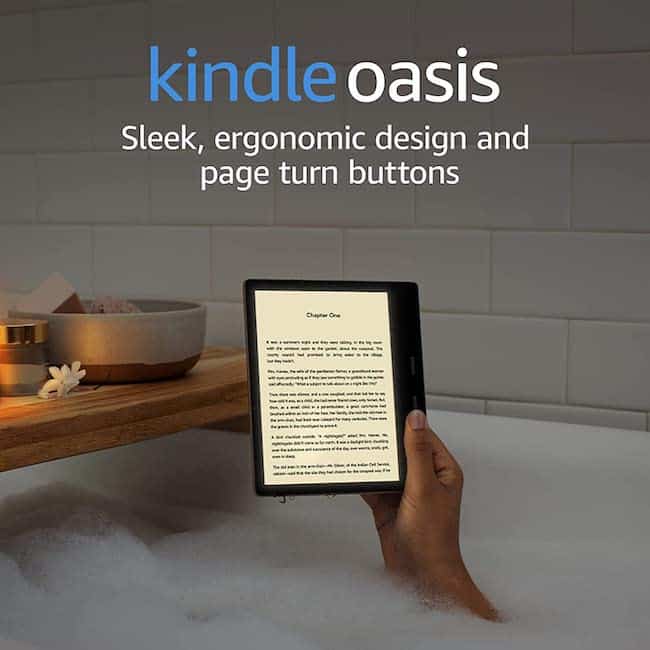 I'm reading a ton of books here in India. I have finished War and Peace, Anna Karenina, Don Quixote, and other slimmer fun novels like American Kingpin. I still really like paper books, but as a digital nomad, they are less and less practical to buy. I know if I move back to the USA then I'll have to give them all up.
I'm looking at a Kindle and the new Oasis looks really useful.
There is a big price difference between the USA and India though, so this would be a good gift for the bookworms.
Price Difference: Kindle Oasis 9th-gen is $299 in India. It is $199 in the USA. It is 33% more expensive in India.
Check the current prices in the US here.
Read more: Books To Read Before Traveling India
Game-Changing Gifts: $500+
34. One Wheels & Related
If you're going to be a respectable Youtuber, you need a weird way of getting around 🙂
These look so fun and are not available in India. I live in a town on a dirt road so I may not even be able to use one since the roads are bumpy.
On the other hand, it would be quite a ride here.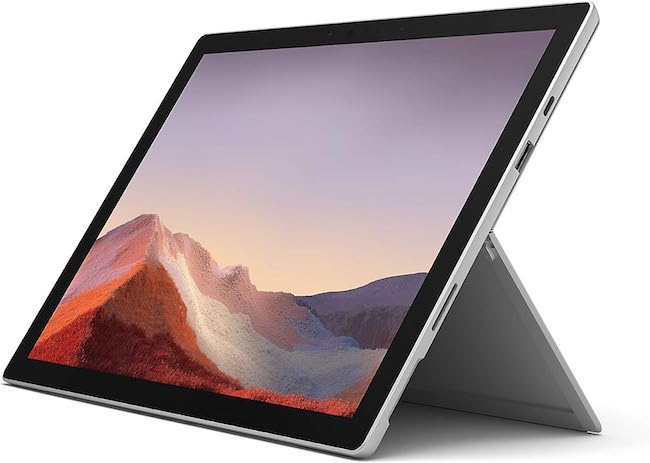 If you want a light mobile work station, maybe you could go to a cool tool like the Microsoft Surface Pro.
The only problem is the options are limited here on Amazon. There is also a significant price difference.
Price Difference: Microsoft Surface Pro with 8GB RAM & 128GB is $1062 in India. It is $699 in the USA. It is 52% more expensive in India.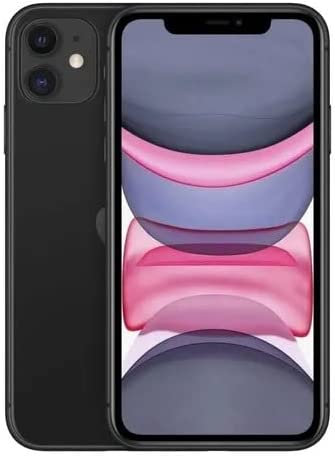 Confession time: My biggest fear in India is not food poisoning, or getting bit by a rabid dog, or recruited into a cult… it is to have my Macbook die and I'll have to buy another one here. They are sooo much more expensive!
Good news: If you also use Apple products, the first set of Apple stores will come to India in 2019 in New Delhi, Bengaluru and Mumbai. Bengaluru is not far from me, so I may be saved.
There is a huge mark-up on buying MacBooks, iPads, and iPhones in India, since they must be imported.
Price Difference: Apple MacBook Pro (13-inch Retina, Touch Bar, 2.3GHz Quad-Core Intel Core i5, 8GB RAM, 256GB SSD) – Silver is $2039 in India. It's $1399 in the USA. It is 45% more expensive in India or $640.
iPhones and iPads have similar mark-ups. So if you are heading to India and want to delight that Apple Fanboy in your life, this would be the perfect gift.
Budget Gifts: If you want to get an Apple product but don't want to shell out thousands of dollars for a MacBook Pro, it is also difficult to get accessories here. iPhone cases, iPad Cases, Macbook covers, laptop bags, and even the charger cords are more difficult to get.
Final Thoughts
When looking for India trip gift ideas to bring from USA to India, you can find plenty that will delight your friends and family.
For inexpensive gifts, consider chocolates, peanut butter, or other small delicious foods.
For mid-range gifts, consider alcohol, electronics, kitchenware, and branded clothing like jeans.
For more luxury gifts, think about perfumes, Apple products, and other high-end electronics.
Read more: