The joy of solo traveling in India is unmatched. It's an immersive journey of self-discovery intertwined with the magic of exploration. 
As someone who has traversed the varied terrains of India alone for 4 years, I can't emphasize enough the enriching experiences that await you, especially around Delhi. 
But selecting the right destination that resonates with your spirit is crucial to making your solo trip near Delhi successful. 
Here are the top 15 destinations perfect for solo trips from Delhi:  
Jaipur – The Pink City
Agra – The Land of Taj
Rishikesh – The Yoga Capital
Varanasi – Spiritual Bliss
Shimla – The Queen of Hills
McLeod Ganj – Little Tibet
Mathura-Vrindavan – City of Lord Krishna
Mussoorie – The Mystic Mountains
Pushkar – The Holy City
Nainital – City of Lakes
Haridwar – The Gateway to God
Kasol – The Mini Israel
Dehradun – The Doon Valley
Corbett National Park – Wildlife Adventure
Chandigarh – The Modern Indian City
If you rush to book your next destination without deep diving into its essence, you risk wasting money on a trip that might not resonate with your spirit. Trust me, the vibe of a place plays a pivotal role in shaping your solo adventure. 
Each location has its own pulse, and aligning with that rhythm can transform your journey. Plus, you want to know the best accommodation for solo travelers. 
In my travels I've tested the best hotels, homestays, guesthouses, and hostels. Plus, I've taken tours and think I can help you maximize your solo trip. 
Beyond the destinations, this article also highlights essential solo travel tips for India. These tips have been curated through my personal experiences, and they promise to make your journey smoother, more enjoyable, and memorable. Because when you're traveling solo, every little detail counts.
Stick with me as we embark on this virtual journey, ensuring that your next solo trip from Delhi is nothing short of extraordinary.
Pro Tip: Tours are great for solo travelers, especially when you first arrive in a destination. Not only is the tour guide going to give you a massive amount of info about your destination. You can easily meet other travelers, and could make friends that last the length of your trip. 
Planning a trip to India at some point? Check out my free ebook to help you save time and money, and avoid headaches. After +4 years in India, I've made plenty of mistakes, and this guide shares what I've learned so you can have a smoother trip.
15 Best Solo Trips from Delhi
Jaipur – The Pink City  
Jaipur, renowned for its rich culture and history, offers a serene environment for soulful introspection. Roaming the streets alone lets you connect with the locals, dive deep into their stories, and truly soak in the majestic architecture that narrates tales of bygone eras.
How to Reach: A comfortable train ride on the Shatabdi Express or a 5-hour Uber from Delhi.
Must-See Destinations: Amer Fort, Hawa Mahal, Jantar Mantar. Be sure to check out the City Palace and pay for access to the special rooms. There are rooms covered in mirrors and blue murals. Your IG will thank you! 
Hidden Gems: Step inside the lesser-known Nahargarh Fort at sunset for a breathtaking panoramic view of the city.
Recommended Accommodation:
Recommended Tours: Try a cooking class with a family. Rajasthani food is delicious. 
Read more: Best Times To Visit India's Popular Destinations
2. Agra – The Land of Taj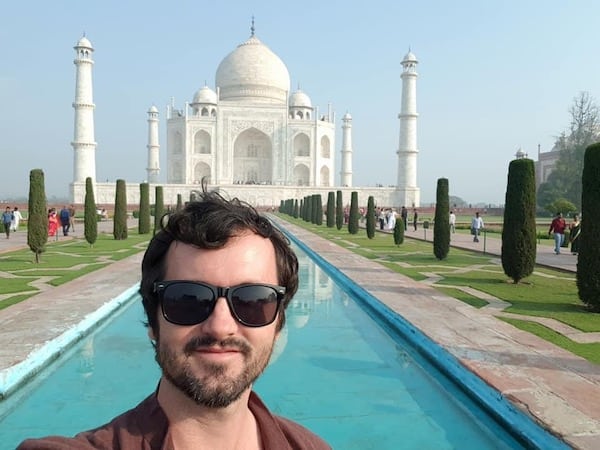 Visiting the Taj Mahal alone gives you the luxury of spending hours admiring its beauty without any interruptions. Agra's local markets are a treat for those who enjoy unhurried exploration.
How to Reach: Board the Gatimaan Express or opt for a 3-hour Intercity Uber. 
Must-See Destinations: Taj Mahal, Agra Fort, Fatehpur Sikr.
Hidden Gems: Mehtab Bagh, for a different and serene view of the Taj during sunset. During my visit, I had a heartwarming conversation with a local artist here who sketched the Taj on old parchment.
Recommended Hotels: I stayed at the Aman Homestay and the roof is a spot to meet people since you can see the Taj from there. Plus the price isn't terrible. For a luxury stay check out the Oberoi Amarvillas. The pool looks like a stepwell and is a great place to meet people.
Recommended Tours: Try a skip the line tour of the Taj Mahal. You want a great guide for the Taj and the lines can be brutal. 
Read more: Getting Around India with Transport Tips for Planes, Trains, Buses, and even Elephants
3. Rishikesh – The Yoga Capital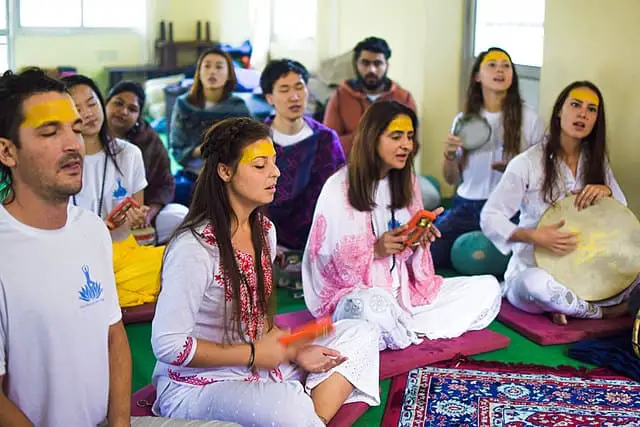 Rishikesh offers the serenity needed for spiritual growth and self-introspection. The vibe here is perfect for those seeking inner peace and a deeper connection with themselves. 
It's great for young people because you can head to go class and then go to the cafes afterward for social events. 
How to Reach: Board a train to Haridwar followed by a short taxi ride.
Must-See Destinations: Lakshman Jhula, Neelkanth Mahadev Temple, Beatles Ashram.
Hidden Gems: Sitting by the Ganges at a secluded spot, I once met a yogi who taught me a unique meditation technique.
Recommended Hotels: Aloha on the Ganges for a serene Ganga view, Parmarth Niketan for an ashram experience.
Recommended Tours: Evening Ganga Aarti at Triveni Ghat. When I participated, the collective energy and devotion moved me deeply.
Pro Tip: Join a Facebook group for Rishikesh travelers. You can post an event or join someone else's. In popular destinations this is a great way to meet people. 
Read more: Best Festivals in India
4. Varanasi – Spiritual Bliss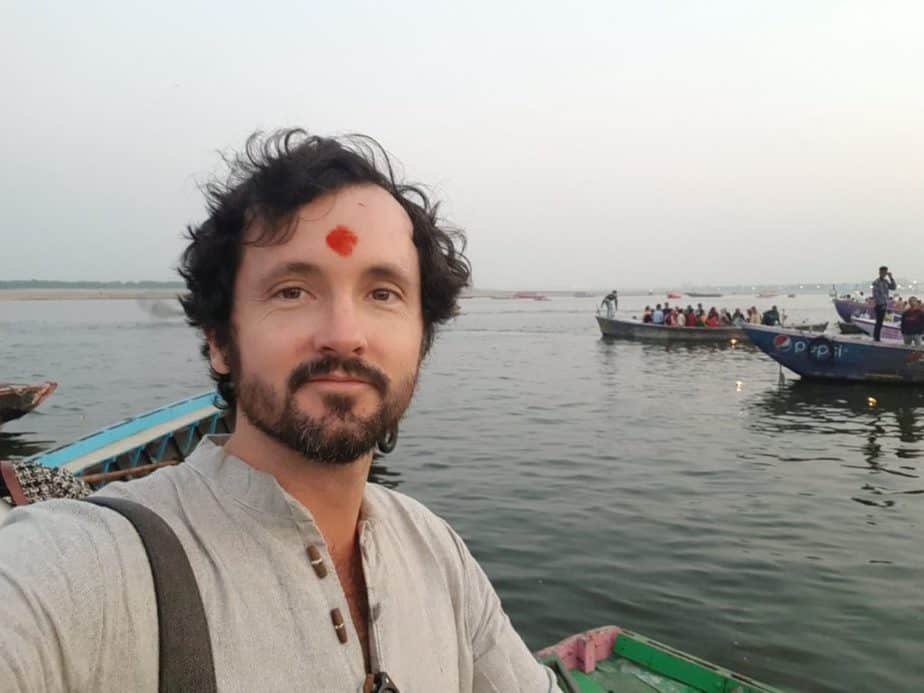 The aura of Varanasi is both intense and calming. The rhythmic chants, the holy Ganges, and the mosaic of rituals awaken the spirit and offer deep reflections on life and beyond.
Varanasi is a life-changing experience, or at least it was for me and my family. I plan to head back solo and get a place near the ghats. There are always tourists to meet at the hostels or cafes. But the winding alleys and slow moving Ganges are invitations to reflection.  
– How to Reach: An overnight train or a flight.
– Must-See Destinations: Ganga Aarti at Dashashwamedh Ghat, Kashi Vishwanath Temple, Sarnath.
– Hidden Gems: An early morning boat ride led me to a secluded ghat where young priests practiced their chants.
– Recommended Hotels: Ganges Inn, BrijRama Palace.
– Recommended Tours: A guided heritage walk exploring the ancient city's bylanes.
– Meet the Locals: Assi Ghat in the early morning offers a canvas of local life, yoga practitioners, and scholars discussing scriptures.
Read more: Common Varanasi Scams and How To Avoid Them
5. Shimla – The Queen of Hills  
Shimla's calm and chilly atmosphere provides a refreshing break from the city's chaos. Strolling along the Mall Road and observing life in the mountains is an enriching experience for the solo traveler.
How to Reach: Board the Kalka-Shimla toy train for a scenic journey.
Must-See Destinations: The Ridge, Jakhoo Temple, Kufri.
Hidden Gems: Tucked away is the Chadwick Waterfall; during my hike there, I chanced upon a quaint little café run by a local family.
Recommended Hotels: Clarkes Hotel for colonial charm, HPTDC's The Peterhoff for budget travelers.
Recommended Tours: Heritage walking tours, introducing Shimla's colonial past. My guide was a charming elderly gentleman who regaled me with stories of British Raj.
6. McLeod Ganj – Little Tibet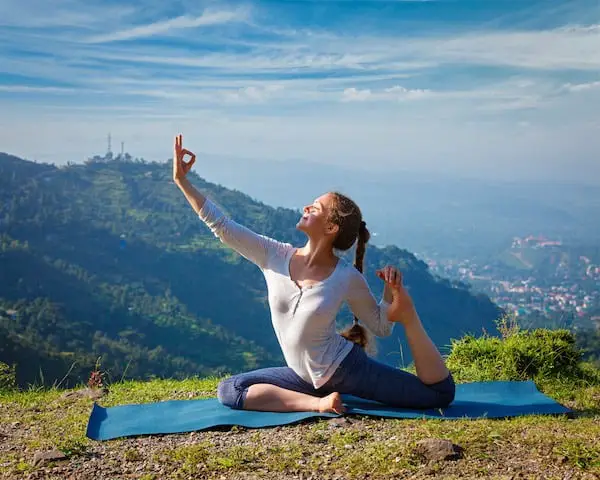 This is the place for spiritual exploration. The monasteries, chants, and Tibetan culture let you immerse yourself fully, especially when traveling solo.
How to Reach: Overnight bus or train to Dharamshala, followed by a short taxi ride.
Must-See Destinations: Namgyal Monastery, Bhagsunath Temple, Tsuglagkhang Complex.
Hidden Gems: During my stay, a local monk invited me to his residence, offering a rare glimpse into their daily life and rituals.
Recommended Hotels: Hotel Bhagsu for a great view, Tibetan Mini Secret for a cozy stay.
Recommended Tours: Tibetan cooking classes. I learned to make authentic momos, an experience that became the highlight of my trip.
7. Mathura-Vrindavan – City of Lord Krishna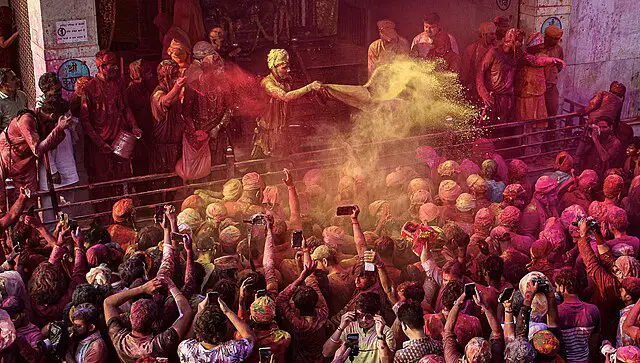 Experiencing the spiritual fervor, especially during festivals, in the birthplace of Lord Krishna is a unique journey. It's here that you can dive deep into India's mythological tales and engage with the devout locals.
How to Reach: A 3-hour drive or train journey from Delhi.
Must-See Destinations: Banke Bihari Temple, Prem Mandir, Krishna Janmabhoomi.
Hidden Gems: Vrindavan's Parikrama Marg. On my stroll here, I met local devotees who narrated enchanting tales of Lord Krishna's playful antics.
Recommended Hotels: Brijwasi Lands Inn, Ananda Krishna Van.
Recommended Tours: Evening boat ride on the Yamuna River. Meeting and chatting with the local boatmen was enlightening.
Meet the Locals: The ghats of Mathura, especially during morning aarti, are perfect to engage with the locals and understand their deep-rooted beliefs.
8. Mussoorie – The Mystic Mountains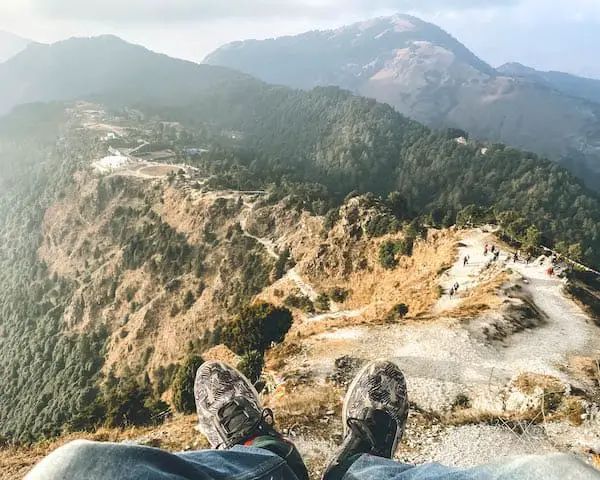 This hill station is not just about breathtaking views but also about the welcoming warmth of its residents. The local stories, the colonial charm, and the natural beauty are a treat for solo travelers.
How to Reach: A 6-hour drive or bus journey from Delhi.
Must-See Destinations: Kempty Falls, Camel's Back Road, Gun Hill.
Hidden Gems: I discovered a small café, 'Little Llama Cafe', which offers an unparalleled view of the valley and the twinkling town below.
Recommended Hotels: WelcomHotel The Savoy, Rokeby Manor.
Recommended Tours: Nature walks with local guides who regale with tales of British-era Mussoorie.
Meet the Locals: The bustling Library Bazaar is a hub where locals converge, making it an ideal spot for heartwarming conversations.
9. Pushkar – The Holy City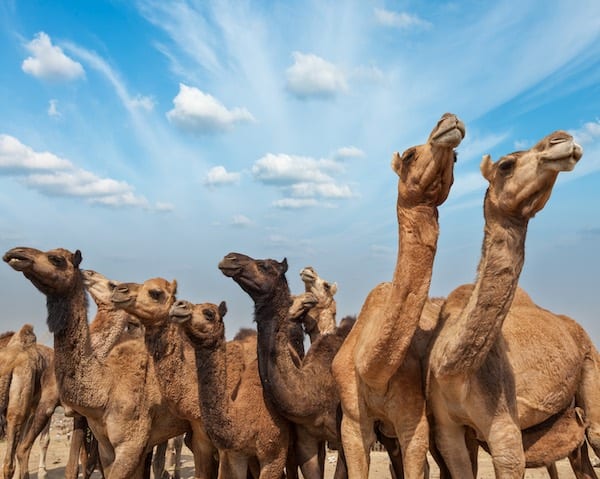 Pushkar offers a spiritual retreat with a blend of local culture. The town's energy, especially during the Pushkar Fair, is infectious, making it an enriching solo experience.
How to Reach: A train to Ajmer followed by a short taxi or bus journey.
Must-See Destinations: Pushkar Lake, Brahma Temple, Savitri Mata Temple.
Hidden Gems: The serene sunset point at the edge of the desert. I had an insightful conversation with a local musician there, learning about Rajasthani folk music.
Recommended Hotels: The Westin Pushkar Resort & Spa, Inn Seventh Heaven.
Recommended Tours: Evening aarti at Pushkar Lake, where locals gather in large numbers.
Meet the Locals: The vibrant Pushkar Bazaar is perfect for mingling and even picking up a few local phrases!
10. Nainital – City of Lakes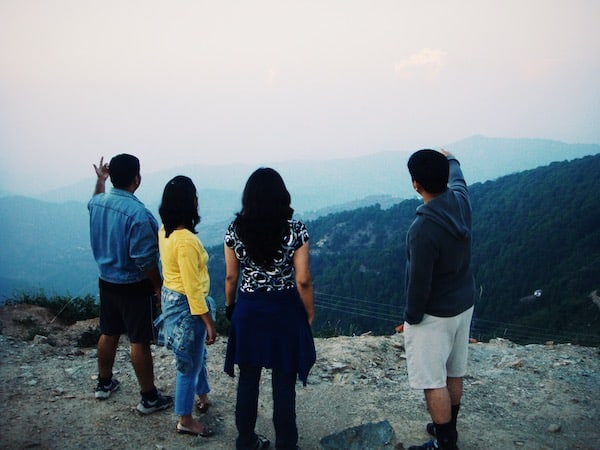 Nainital's picturesque setting is a haven for nature lovers. The reflection of the mountains on the emerald lake offers a moment of solitude and introspection for solo travelers.
How to Reach: A 7-hour drive or you can take a train to Kathgodam followed by a taxi.
Must-See Destinations: Naini Lake, Naina Devi Temple, Snow View Point.
Hidden Gems: I found solace at the hidden gem, Pangot, a quaint hamlet 15 km away, known for its rich birdlife.
Recommended Hotels: The Naini Retreat, Hotel Himalaya.
Recommended Tours: Boat rides with local boatmen who share tales of the lake's history.
Meet the Locals: The bustling Tibetan Market, where local vendors sell handicrafts, is a perfect spot to engage in friendly banter and learn about their crafts.
11. Haridwar – The Gateway to God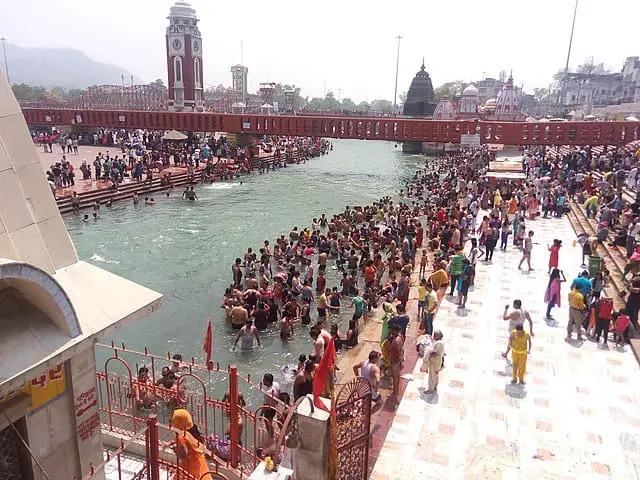 The sacred city, with the Ganges flowing majestically, offers a spiritual retreat like no other. The collective energy during the Ganga Aarti is a profound experience for solo travelers.
How to Reach: A train journey or a 5-hour drive from Delhi.
Must-See Destinations: Har Ki Pauri, Mansa Devi Temple, Chandi Devi Temple.
Hidden Gems: During one of my visits, I chanced upon Sapt Rishi Ashram, a serene spot away from the hustle where seven great sages are said to have meditated.
Recommended Hotels: Haveli Hari Ganga, Ganga Lahari.
Recommended Tours: A walk along the ghats in the early morning. I remember meeting a group of pilgrims who shared their tales of faith and devotion.
Meet the Locals: The local market near Har Ki Pauri is bustling with vendors, priests, and pilgrims – a fantastic place to soak in local vibes and engage in conversations.
12. Kasol – The Mini Israel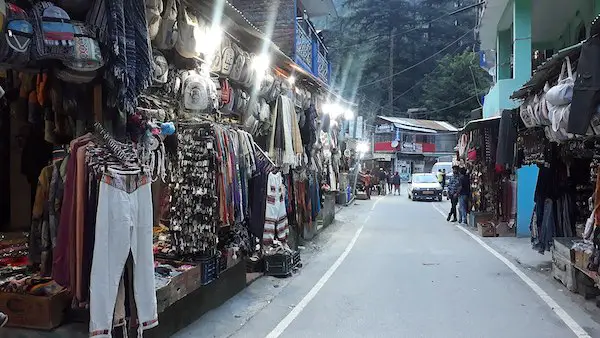 Nestled amidst the verdant hills of Himachal Pradesh, Kasol offers an eclectic mix of nature's bounty and a unique blend of cultures. It's an ideal destination to reconnect with nature and meet travelers from around the world.
How to Reach: An overnight bus or drive from Delhi.
Must-See Destinations: Parvati River, Manikaran Gurudwara, Tosh Village.
Hidden Gems: On a hike, I stumbled upon a secluded waterfall surrounded by pine forests – an untouched paradise.
Recommended Hotels: The Hosteller Kasol, Parvati Kuteer.
Recommended Tours: Trek to Kheerganga, for the amazing hot springs at the top.
Meet the Locals: Visit the local cafes where both locals and international travelers converge, making it a melting pot of stories and experiences.
13. Dehradun – The Doon Valley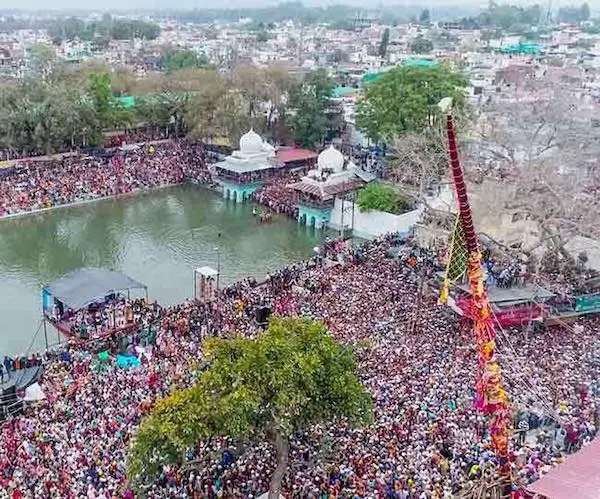 The valley cradled between the Himalayas and the Shivaliks is a mesmerizing blend of greenery, colonial charm, and warm-hearted locals.
How to Reach: Train or a 6-hour drive from Delhi.
Must-See Destinations: Robber's Cave, Forest Research Institute, Tapkeshwar Temple.
Hidden Gems: On a local's recommendation, I visited the serene Sahastradhara Springs.
Recommended Hotels: Lemon Tree Hotel, Hotel Softel Plaza.
Recommended Tours: A guided nature walk discovering the rich flora and fauna of the valley.
Meet the Locals: Paltan Bazaar is the best place to engage with the locals over chai and savor the city's flavors.
14. Corbett National Park – Wildlife Adventure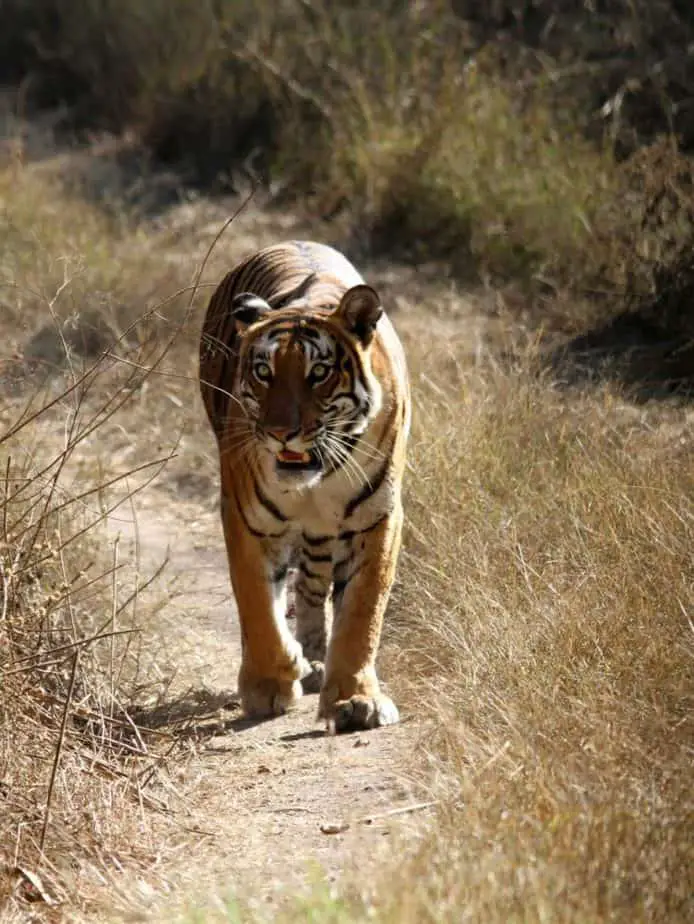 The thrill of spotting the majestic Bengal Tiger and other wildlife in their natural habitat offers an exhilarating experience. The serene wilderness provides solace and a sense of adventure.
Taking a multi-day safari is a great way to meet some people!
How to Reach: A train to Ramnagar, followed by a short taxi journey.
Must-See Destinations: Bijrani Safari Zone, Dhikala Zone, Corbett Museum.
Hidden Gems: During a jeep safari, I had a rare sighting of an otter family playing by the riverbank.
Recommended Hotels: Corbett Riverside Resort, The Solluna Resort.
Recommended Tours: Jeep and elephant safaris are a must for a close encounter with wildlife.
Meet the Locals: The local guides and naturalists at the park provide fascinating insights into the ecology and history of Corbett.
15. Chandigarh – The Modern Indian City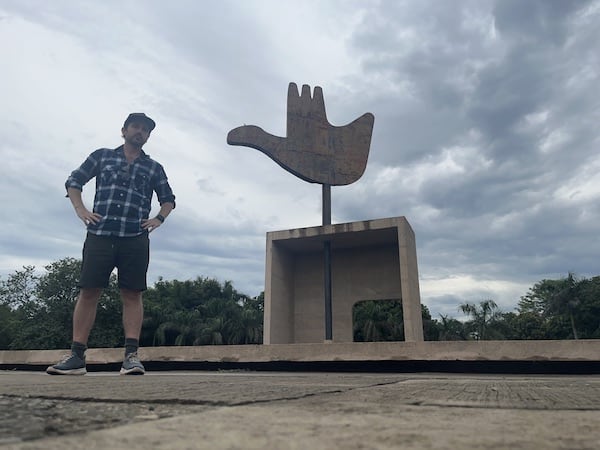 India's first planned city offers a blend of modernity and tradition. The clean roads, gardens, and unique architecture make Chandigarh a refreshing change from the typical Indian cities.
I enjoyed my workcation in Chandigarh. The architecture is inspiring and the lake is a great place to chill and meet people. 
How to Reach: A 4-5 hour drive or a direct train journey.
Must-See Destinations: Rock Garden, Sukhna Lake, Open Hand Monument.
Hidden Gems: A walk in the Leisure Valley led me to a local group practicing traditional Punjabi folk dance, and they welcomed me to join!
Recommended Hotels: Taj Chandigarh, JW Marriott Hotel.
Recommended Tours: A cycle tour of the city, exploring its well-planned sectors and gardens.
Meet the Locals: Sector 17 market, where you can meet the friendly locals, shop, and relish the delightful Punjabi cuisine.
Each of these destinations unfolds its unique narrative, creating memories that last a lifetime. The adventures, the learnings, and the cherished encounters with locals make solo trips from Delhi an enriching exploration. Whether it's diving deep into spirituality, experiencing the pulsating rhythm of the modern city, or surrendering to nature's marvels, every destination offers a fresh perspective to the inquisitive traveler.
Read more: 25 Travel Hacks for India
Solo Travel Tips in India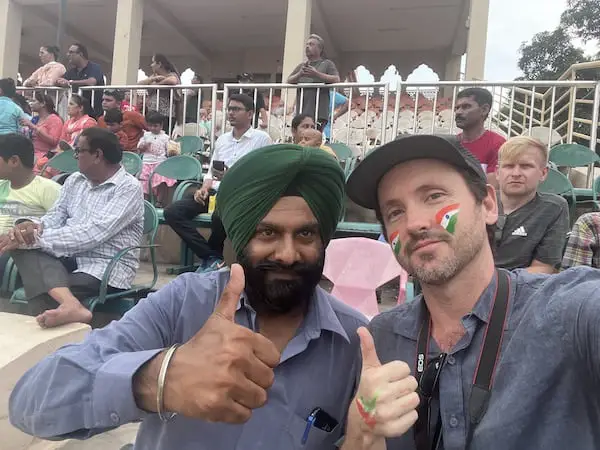 Navigating the vast and diverse land of India solo can be a transformative experience. Yet, there are unique ways to make the most out of your solo journey, fostering authentic connections and enriching encounters. Here's a guide to some uncommon solo travel tips that I've found valuable over the years:
1. Opt for the Train: Trains offer a slice-of-life experience. Shared compartments become temporary homes where stories and meals are exchanged. It's far more social than an airplane or sleeper bus.
2. State-Run Buses Over Sleeper Buses: Local state-run buses often see a mix of locals traveling between towns. Striking a conversation here is easier than in private sleeper buses, where most are cocooned in their berths.
3. Homestays and Hostels Over Hotels: Homestays allow you to immerse in the local culture, while hostels are hubs for fellow travelers. Both environments foster interactions.
4. Digital Meetups: Several Facebook groups host meetups for travelers in different cities. It's a great platform to find fellow explorers or locals eager to show you around.
5. Coworking Spaces: If you work online, consider coworking spaces. Platforms like CoWrks or Innov8 are filled with both traveling professionals and locals, facilitating connections.
6. Be the Photographer: At tourist hotspots, offer to take photos for solo travelers or groups. It's an effortless conversation starter, and you might even end up making a travel buddy for a day or more.
7. Become a Regular: Choose a local café or eatery and visit frequently. Familiarity breeds comfort, and you'll soon get to know the staff and other regular patrons.
8. Embrace Solitude: Utilize this time to pick up a new hobby. Dive deep into that book you've always wanted to read. Reflect on your journey, both inward and outward.
9. Document Your Journey: Whether it's through journaling, vlogging, or updating a YouTube channel like I did, capturing memories provides both purpose and a sense of community.
10. Start Conversations: Whether with locals or fellow travelers, every conversation has the potential to lead to a memorable experience or even lifelong friendships.
11. Observe Local Life: Visit a local market early in the morning or a park during evening times. Simply sitting and observing can offer incredible insights into daily life, and locals are more likely to strike up a conversation with someone showing genuine interest.
Traveling solo is more than just sightseeing; it's about forming connections, understanding cultures, and discovering oneself. With these tips, you can transform your solo trips from Delhi, or anywhere in India, into unforgettable adventures filled with stories, friendships, and insights. Safe travels!
Read more: Essential Items To Pack for India Travel
FAQ about Solo Travel Trips from Delhi
Is solo travel safe from Delhi?  
Yes, solo travel from Delhi is generally safe. However, always research your chosen destination, avoid secluded areas at night, and stay informed about local customs and norms.
What's the best mode of transportation for solo travelers from Delhi?  
Trains are an excellent choice for solo travelers, offering opportunities to meet people and observe local life, while also being cost-effective and widespread.
Are there solo traveler-friendly accommodations near Delhi?  
Absolutely! Hostels, homestays, and guesthouses, especially around tourist spots near Delhi, are tailored for solo travelers and offer a communal and welcoming vibe.
How do I meet other solo travelers or locals during my trip?  
Attend local meetups, stay in hostels, visit coworking spaces, frequent the same cafes, or simply initiate conversations at popular travel spots to meet fellow travelers and locals.
Can I find English-speaking locals during my solo trips from Delhi?  
Yes, English is widely understood and spoken, especially in tourist areas. However, learning a few basic phrases in the local language can enhance your travel experience.
Final Thoughts on the Best Solo Trips from Delhi
Navigating India solo for over four years has exposed me to many experiences, cultures, and destinations. Among the myriad places I've visited, some have stood out, especially when it comes to the best solo trips from Delhi. 
Varanasi is a profound experience. The spiritual aura, the mesmerizing Ganga Aarti at Dashashwamedh Ghat, and the ancient alleys evoke a deep sense of reflection and connection. As a solo traveler, this place provides the perfect ambiance for introspection, making it my top pick.
Chandigarh, with its meticulously planned sectors, modern architecture, and pristine Sukhna Lake, offers a refreshing contrast. If you're on a workcation, this city's calm environment provides an idyllic backdrop for work, with plenty of places to unwind and rejuvenate after a long day.
Lastly, for those looking to immerse in yoga and spirituality, Rishikesh is an absolute haven. The tranquil vibes of the Ganges, the hum of mantras, and the numerous ashrams are perfect for solo travelers looking to delve deep into self-practice. Plus, it's a bustling hub for travelers, making it easy to meet like-minded souls before venturing further into North India.
Drawing from my extensive solo travels, I can confidently assert that India offers some of the best experiences for those journeying alone. Delhi's unique blend of spirituality, modernity, and nature is unparalleled, making every solo trip an unforgettable adventure.
Read more: