As a budget-conscious traveler, exploring India is a perfect opportunity to have incredible adventures while saving money. However, to make the most of your journey, it's crucial to avoid common travel mistakes in India that could ruin your overall experience. 
As a digital nomad and Youtuber, I've traveled for more than 4 years in India, and while I have many amazing memories, I've made some mistakes. Whether it was drinking the tap water or almost getting kicked in the head by a horse, you can hopefully avoid some common India travel blunders by the time you've finished reading this. 
Here are the 15 most common travel mistakes in India:
Drinking Or Eating Unsafe Food
Not Eating Street Food
Only Visiting The Taj Mahal
Trying To See Too Much
Avoiding Public Transportation
Paying 10x For Taxis and Rickshaws
Booking Cheap Accommodations
Dressing Inappropriately
Only Speaking English
Falling For Popular Tourist Scams
Not Bargaining Like An Indian
Not Carrying Enough Cash
Packing Too Much
Clueless About Local Travel Conditions
Being Too Friendly With Strangers
You'll want to read to the end because making even one of these mistakes could turn your dream trip into a nightmare. But don't worry. In this article, I'll guide you through the pitfalls and provide practical tips to ensure a successful and budget-friendly trip to India.
15 Common Travel Mistakes in India
Before embarking on your Indian adventure, investing time in research and planning is essential to understand the country's diversity and cultural nuances. But the tips below will give you a step up and prepare you for the trip of a lifetime. 
1. Drinking Or Eating Unsafe Foods
Most travelers get sick because they drink contaminated water. Be careful, too, because a bad case of food poisoning could ruin your trip. 
The tap water in India isn't safe for foreigners to drink. You may not know if a restaurant is using tap water in their food, so here are a few simple rules to prevent illness:
Don't drink tap water
Don't drink anything with ice
Only eat cooked foods or foods you can peel
Avoid pre-cut fruit or juices on the street
You'll have to buy bottled water and stick to hygienic restaurants. 
You should prepare for some stomach rumbling due to the spicy and diverse cuisine (which you must try). But these rules should keep you safe. 
Pro Tip: Don't stress over the food, though. I've been in India for more than 4 years and have never gotten seriously ill. I drank the water at some restaurants when I didn't realize it was tap water. I drank an iced fruit smoothie on the streets of Mumbai, and I ate watermelon.
My Favorite Stomach Product

I was recommended and carried this product on my early trips to India. If your stomach rumbles, you can add a few drops to a glass of water. It will keep things steady. 
2. Not Eating Street Food
Street food is a culinary delight in India, but hygiene is paramount. Choose food stalls that are clean and busy, indicating a high turnover of freshly cooked dishes. Opt for cooked-to-order items and avoid raw ingredients to minimize health risks.
I didn't eat street food for over a year because I was scared, which was a big mistake. Now I have eaten street food in Delhi, Mumbai, Kolkata, Chennai, Bangalore, and more, and these are some of my favorite experiences. 
It's not just the food at street food stalls but also the chance to immerse yourself in the local culture. These stalls are where workers grab a snack on their break, where locals come out of their houses for breakfast. And where families come to enjoy a night out. 
Plus, the prices can't be beaten. You can eat most dishes for less than $2. 
The Best Indian Street Foods To Taste
Chole Bhature: Fried flatbread and savory chickpeas. 
Pav Bhaji: Chewy buttered buns with spicy beans.
Chicken Tikka: Skewers of chicken marinated in spices and yogurt. 
Indian Streets Foods To Be Cautious Of (Only Eat At Reputable Places)
Pani Puri, Gol Gappa, Pushka: These crispy balls filled with potatoes and flavored liquids are India's most popular street food. It goes by many names from place to place. You stand there, and the attendant fills the balls with 5-8 flavored liquids and fillings. They shovel them at you, and you try to keep up. It's fun! You can easily find great places on Google but be aware that the liquids are hot, so this is more dangerous food to find at a random spot. 
Samosas: These are tasty, but because they are fried, and you can't ensure the inside is cooked, it's better to enjoy these at highly-reviewed spots. 
Fruit smoothies: On a hot day, these are tempting, but steer clear as you can't ensure they're hygienic. 
Meat dishes are more risky, so if you're concerned, stick to vegetarian options. 
Pro Tip: The best street food stalls are marked on Google and have thousands of reviews. These are a great place to start if you want safe options. These are also usually some of the city's best local places to eat. 
3. Only Visiting The Taj Mahal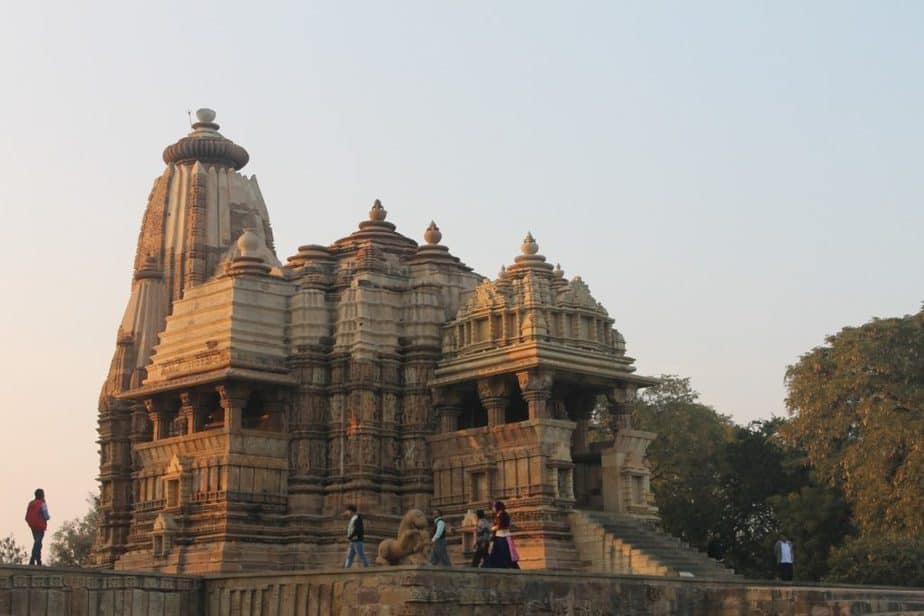 The most popular Indian itinerary is called the Golden Triangle. You'd visit the capital city of Delhi and its many attractions. Then head to Agra to see the Taj Mahal. Finally, visiting Jaipur and its iconic palaces. You should see these amazing destinations, but India is a vast country with various regions offering unique experiences. 
When my mom and aunt visited me, we went to the lesser-known destination of Khajuraho. It was a UNESCO World Heritage site known for thousand-year-old temples depicting pretty explicit acts. While it was more difficult to reach, we all agreed this was our favorite stretch of our trip. 
Here are the best offbeat destinations to consider adding to your itinerary:
Khajuraho: In the state of Madhya Pradesh, the heart of India. You must take a long train to get here, but it's worth it if you want a quieter destination. I liked Hotel Harmony, and it had a good workspace.
Kolkata: Known for epic street food, I took a tour of the local places that were over 100 years old. 
Chennai: In South India, this city has one of the longest beaches in Asia right in the city. This is a good spot to arrive and then see the temples of Tamil Nadu and head to the once-French colony city of Pondicherry. The community of Auroville is also nearby with its 3 story golden sphere and solid organic food. 
Bangalore: Known as the Silicon Valley of India, you can connect with other digital nomads here. The street food is amazing. You have to go for the podi onion uttapam and the podi masala dosa. 
Kochi: The state of Kerala is one of the cleanest states in India, and Kochi is right on the ocean. I recommend a first-class hotel that's reasonably priced (we paid less than $50 per night) with a sparkling pool and proximity to seaside eateries. 
Leh, Ladakh: Small city in the mountains. You can easily fly here from Delhi and check out the snow-capped peaks and Tibetan palaces. The downtown mall is lined with 4-story restaurants. You can sip cappuccinos and chais and watch the clouds roll over the snow-capped peaks. 
Chandigarh: Planned by some renowned architects, it's a good place to work and live for more long-term nomads. Gardens are everywhere, and Sukhna Lake is the perfect place for a post-work jog or workout. 
4. Trying To See Too Much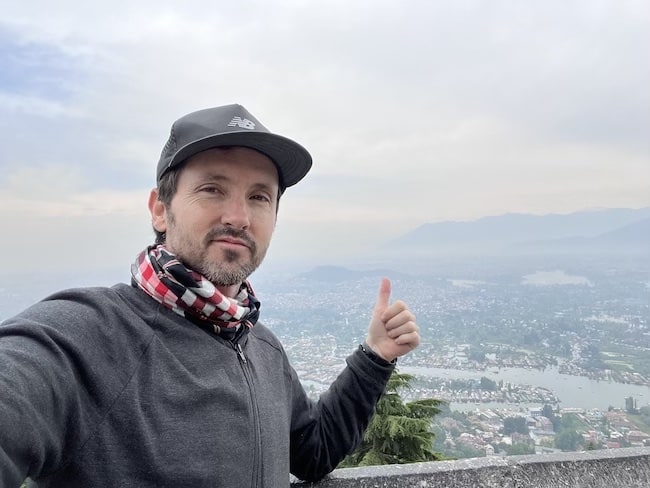 With so much to see, it's crucial to prioritize your must-visit attractions based on personal interests and available time. This will help you create a focused itinerary and maximize your budget.
But while it's important to plan, be open to spontaneous experiences and interactions. Some of the most memorable moments may come from unexpected encounters or unplanned detours.
Pro Tip: I think 3 days in most destinations is decent for short 2-week trips. When I travel for multiple days in a row, things start to flash by, and the hassle of travel becomes a pain. I stay about a month in each place and spend the weekends exploring and shooting videos. 
5. Avoiding Public Transportation
India boasts an extensive network of trains, buses, and metro systems that are affordable and offer an authentic glimpse into the local way of life. Opting for public transportation will save you money and provide unique cultural experiences.
Transportation plays a significant role in your budget and travel experience in India. By opting for cost-effective and efficient modes of transport, you can save money while immersing yourself in the local vibe. 
I took mostly private taxis on my early trips to India, paying 10 times the price of buses and 3 times the price of trains. Plus, public transportation has improved my travel experience (in some cases). 
Trains: The best way to see India. I'm typing this from a train with a decent desk and lush fields out the window since it's the monsoon here in Punjab. You can get first-class tickets in the USA for less than a Greyhound bus pass. I paid $25 for a first-class berth on a 12-hour trip from Goa to Mumbai while meeting families, business travelers, and, one time, a cinematographer. 
Sleeper Buses: These are convenient ways to get from one place. You can save on accommodation, and I found them comfortable. Sometimes sleeping in them is easier because the berths are more private. 
Metros: In cities like Delhi, Kolkata, Bangalore, and more, the metros are my favorite way to get around a city. They are less than $1, air-conditioned, and if you're a nomad like me and not too crowded on off-hours. I typically book accommodation near a metro stop, so I see the city easily and reduce having to haggle with rickshaws. 
Local Buses: They go everywhere and are dirt cheap. You can interact with people this way. Google Maps will help you pretty much map your route as well with times and bus numbers. There are also super friendly people here, as it's odd to see foreigners traveling them, so you may find plenty of help finding your stop and the right bus.
6. Paying 10x For Taxis and Rickshaws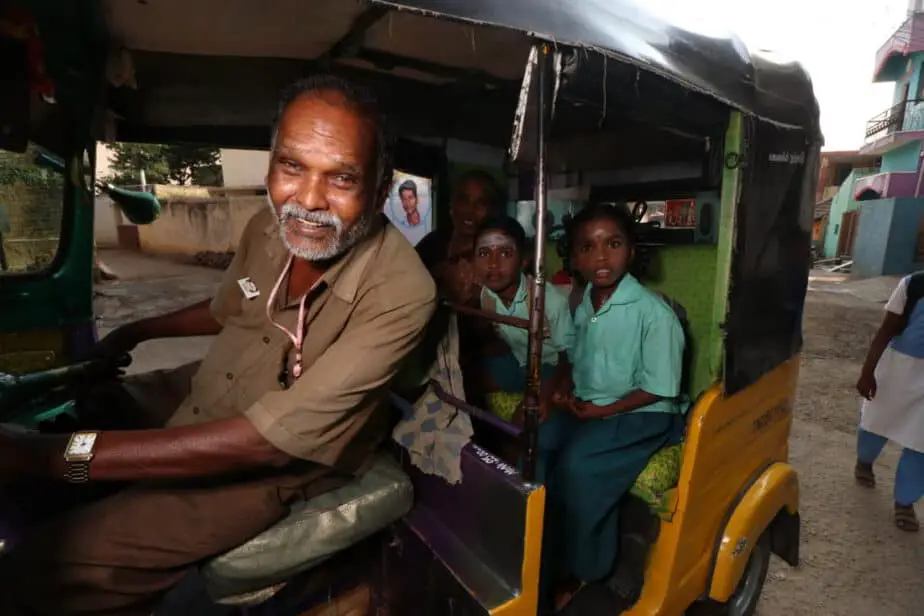 While taxis and rickshaws can be convenient, be cautious to avoid over-reliance. 
Rickshaw drivers around popular tourist destinations like the Delhi airport are notorious for exploiting tourists. It's common for you to be quoted 10 times the price that a local would pay. Don't get taken advantage of. 
Here are some tips to get better prices on taxes and rickshaws:
Negotiate fares before you get in. 
Ask the hotel, or Airbnb hosts much it costs per km for a taxi
Determine the distance to your destination and use this as an estimate to negotiate
Start negotiating at least 50% less than what the rickshaw driver says it'll cost
Use Uber and Ola to find prepaid rides (you can use foreign cards)
Use Uber and Ola to determine how much it would cost and use that to negotiate prices
Read more: How Not To Get Ripped Off in Rickshaws in India
7. Booking Cheap Accommodations
You want a great place to stay after a hectic day of sightseeing. Many travelers hear India is inexpensive and try to book budget accommodations.
Travelers who tend to have bad experiences in India tend to be trying to save as much money as possible on accommodations. 
Most travelers will want to avoid this! Instead, look for mid-range accommodation options. For $20 or $25 per night, you can stay in amazing guesthouses, Airbnb, and homestays. 
I rarely pay more than $25 per night and stay comfortably in great places where I can work online. The prices are much lower in some areas, but they can be hard to find if you're new to traveling to India. 
When I've tried to save a lot, I've been miserable. This is especially true in tourist traps near the Delhi airport or popular backpacker locations like Paharganj. 
Pro Tip: I book Airbnbs for +28 days and save 20% or more. 
8. Dressing Inappropriately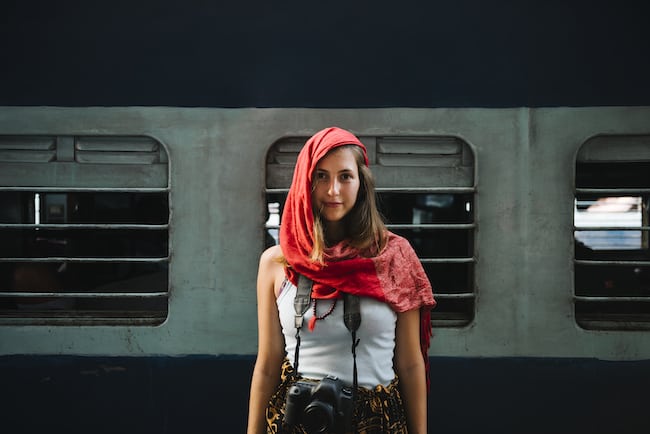 When visiting religious sites or conservative areas, dress modestly and respectfully. This means covering your shoulders, chest, and knees. Carry a shawl or scarf to cover up if needed.
Bring long pants or a skirt to visit temples. I typically wear long pants as I travel around, as it reduces the chances I'll be refused entry. It's also easier to avoid sunburn. 
However, when I read India travel blogs, I think you can dress as you want without a problem. Any place you visit will be used for tourists' clothing styles, from shorts to skirts to more scant tops for women. 
Now you may want to avoid them because they may garner more attention, and keeping a low profile is better. But I read a lot of advice about dressing appropriately for India, and rarely have I seen any negative consequences of dressing in a typical Western style. 
9. Only Speaking English
Learn a few basic greetings and phrases in the local language. This simple effort goes a long way in showing respect and building connections with the locals. This means knowing more than namaste 🙂 
While living in Tamil Nadu, I took some language classes with a local in Tamil (one of the oldest living languages). It was tough, but it helped as I shot videos and tried to get cheap veggies in the market. 
Pro Tip: You can pick up Rocket Languages for simple guides on Hindi. They are easy to use on your phone, and I can study as I have downtime to pick up some basics.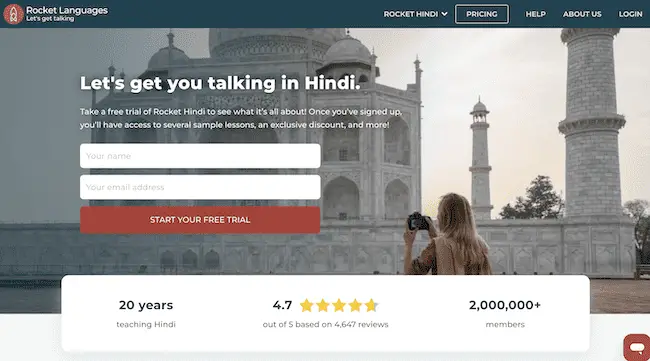 10. Falling For Popular Tourist Scams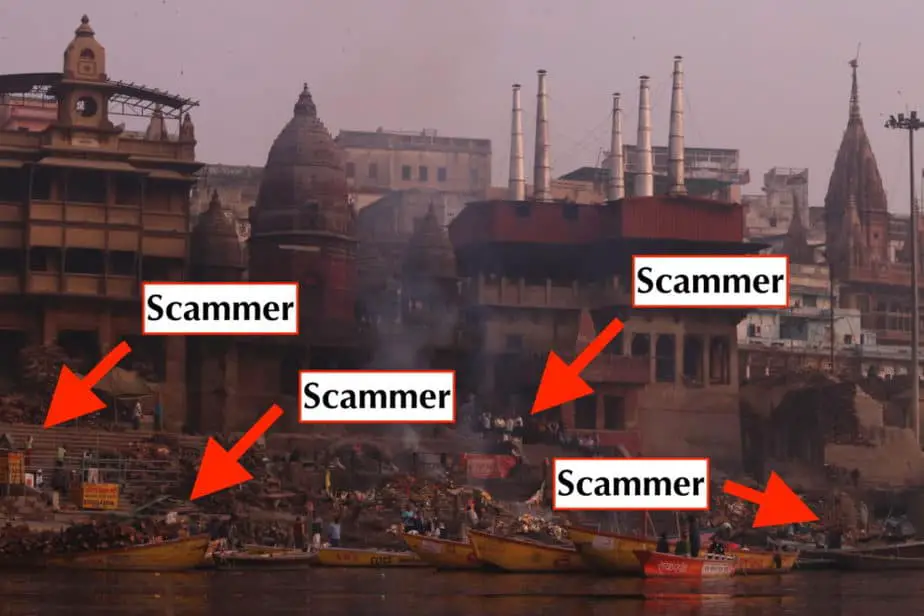 India has its share of tourist scams and tourist traps, like any popular travel destination. Stay vigilant against touts and overly persistent vendors. Double-check prices and be cautious with your belongings to avoid becoming a victim.
This is especially true around the main tourist destinations. It can be tough to enjoy your time if you're unaware of the popular ones. 
Some common tourist scams are:
Overpriced tours: Delhi has tourist centers with "free maps," the point of these places is to get you to sign up for a far overpriced tour. People are offering these on the street in many popular backpacking locations. Instead, look for tours on Viator to get top service. Or you can ask around the local agencies. Almost everyone I've met has been reputable, and in all my travels, this hasn't been a problem because I practice basic common sense. 
Beggars: Women with children and others crowd many tourist destinations. It can be heartbreaking to think about their situation. There's also not much you can do but give them a few rupees. When I have given, I often regret it because it can lead to more attention as more approach you for money. Plus, I find the beggar just asks for more. Or every time they see me again, they come up to me. If you want to give, there are great online charities you can give to. 
Cheap goods: Touts near tourist traps offer cheap goods at inflated prices. Purchased tours will even include a stop at a factory where a "craftsman" tells you about the craft with the knowledge that it's a sales pitch. You could face high-pressure sales tactics to buy overpriced goods. Instead, buy souvenirs for your shawls and other souvenirs at government-certified craft shops. 
11. Not Bargaining Like An Indian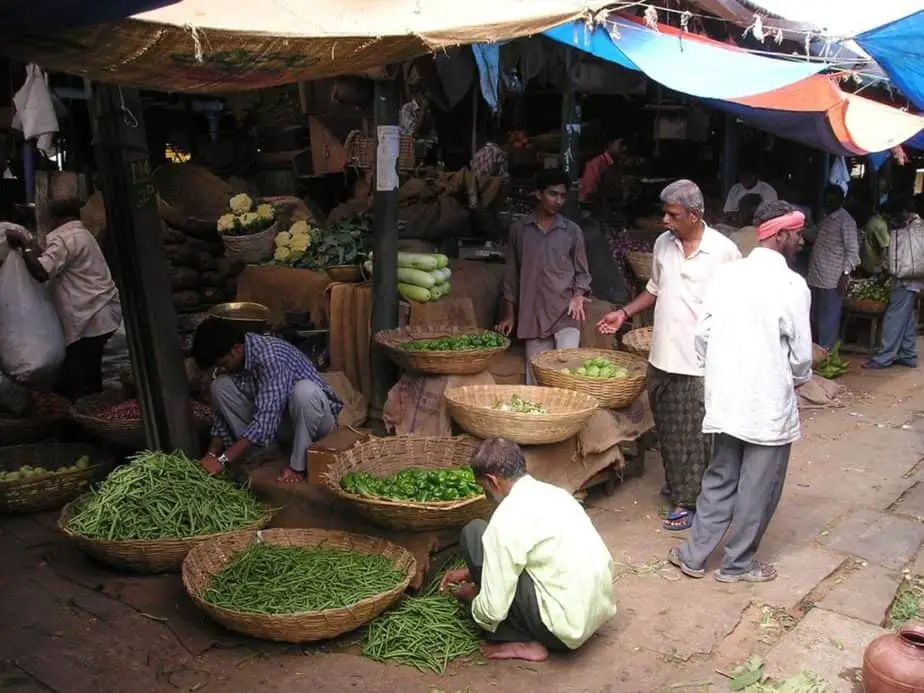 You can find amazing products in local markets, though. However, you must negotiate to get the best prices, and Indian merchants are notoriously good at this. 
Hone your negotiation skills to secure the best deals on souvenirs, clothing, and other goods.
I find it's best to search an area for similar goods. Ask around for initial prices. Then go to the merchant with a great price or seems the most honest and start with at least 50% less than what they offer. I then try to meet in the middle. I often fail, but sometimes I succeed. 
Either way, I always save money by trying my best to negotiate. When I lose, I take heart, knowing they're a pro, and I do this daily. 
12. Not Carrying Enough Cash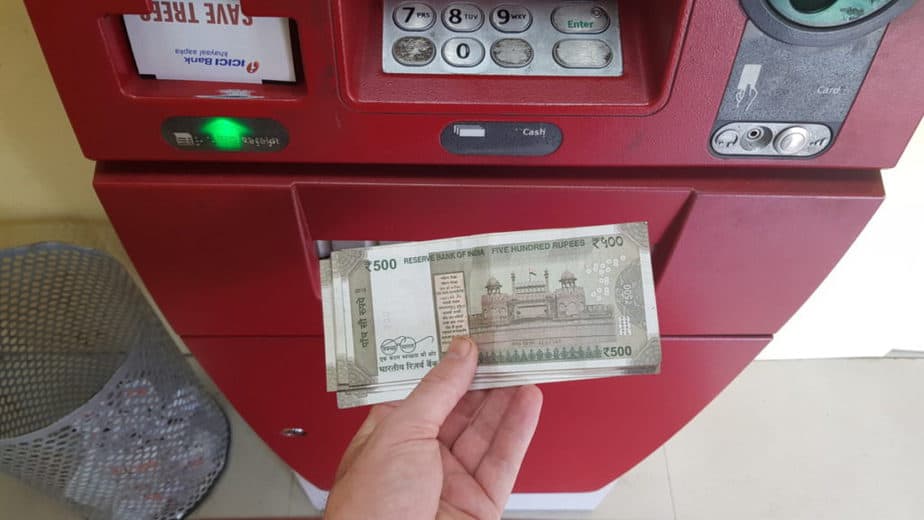 Most Indian merchants use cash unless you have an Indian card and can pay with Google Pay. Fortunately, ATMs are the best way to get a great exchange rate on your money. Cash is safer than credit cards since no one can get your numbers. 
I typically take out 10,000 rupees (less than $150) from the ATMs. Then I make it my job to try to acquire small bills. I always try to change my 500 rupee notes as I buy things. 
Smaller shops and rickshaws might not have a change which can lead to an awkward exchange if you have run around asking for change after buying something. 
13. Packing Too Much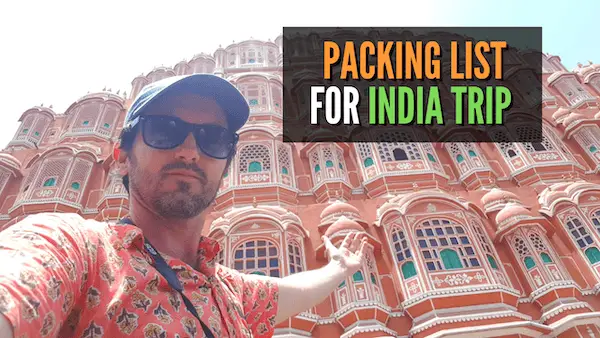 Having the right items packed is essential to having a great India trip. But being afraid of not having the right things often means we overpack. I know I do. And before coming to India, I wasn't sure what to expect, so I packed many things I never used or threw away because it was a hassle to carry them around. 
Here are some things you don't have to pack on a trip to India:
Don't pack too much clothing: You can return to the basics and pick up anything in India. Clothing is cheap and good here. Organic cotton is common, and getting tailor-made clothing for a few bucks is easy. Don't expect deals on branded clothing, as you'll pay more. 
Don't pack warm clothing: India's hot. And if it ever gets cold, you can bet someone will be selling some warm clothes nearby. I travel with a hooded sweatshirt for air-conditioned trains and planes. But I only buy a jacket if I need it as I travel. 
Don't pack a water purifier: Just buy bottled water. It is everywhere and more convenient. 
Don't pack your full first aid kit: Bring some basics but Indian pharmacies have more than most Western drug stores. You can buy prescription medicine here without a prescription and for decent prices. Of course, I'm just a guy on the internet, but I wish I had packed less stomach medicine and purchased it here. 
14. Clueless About Local Travel Conditions
Register with your embassy or consulate upon arrival to receive updates on safety situations. Stay informed about local news and government advisories, and adjust your plans accordingly.
Check Facebook groups and go to travel agencies to ask questions, as they are often helpful.
I was trying to travel through mountain passes in northern India and had the toughest time finding up-to-date info. When trying to visit Himachal Pradesh, the highways were closed, and trains stopped due to floods, but I wouldn't have known unless I was paying attention to the news. 
Pro Tip: Join Facebook groups of your destinations—anything about tourism, travel, and ex-pats I've found to be good. Local experts often answer questions; you can ask questions or review them for alerts.
15. Being Too Friendly With Strangers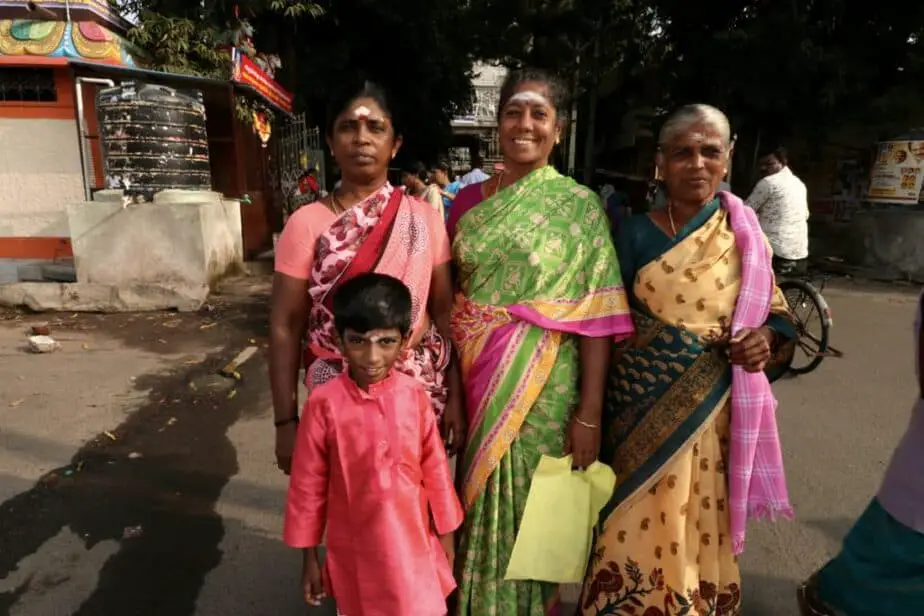 Meeting local people is one of the best parts of traveling to India because many people are friendly. You may even be treated like a celebrity and have people ask to take selfies with you since they may not be used to seeing foreigners. 
This is great, but do try to keep a distance. 
I made the mistake of befriending a local man who was helpful to me. He had helped me purchase something for a decent deal, so I was happy to see him around. He knew where I lived and eventually started repeatedly knocking on my door, asking for money. He once brought his "wife," saying she was hurt and needed money. It became a mini-stalker situation that caused some issues. 
As difficult as it can be at times because people are friendly, I tend to maintain a bit of distance and privacy, which has worked out better. 
Pro Tip: Don't share your hotel location or tell people you are traveling alone. 
Bonus: Being Too Friendly With Animals
The streets of India are so interesting, with cows, dogs, horses, chickens, and sometimes even elephants. But do be cautious around the animals. 
I was almost kicked in the head by a spooked horse one time. A cow charged me on the street. And stray dogs haven't had any shots and could have a disease.
You'll be good if you treat the animals with care and reverence (and a bit of space). 
FAQ
What can go wrong while traveling in India?
Traveling in India has risks, such as getting sick from contaminated water, mugged, or being scammed out of thousands of dollars. Like any popular tourist destination, you'll want to practice common sense. Don't drink water or eat uncooked foods. Keep your mobile phone charged and have a good power bank so it doesn't run out. 
Is India stressful for traveling? 
Traveling in India can be stressful due to the crowds and less reliable transport. The network of trains, buses, and taxis can take you anywhere, but while rare, it is more common for something to be late. Traffic delays in big cities are common. Power outages can happen a few times a week. Finding healthy, popular restaurants can be more of a challenge. 
What are the risks of traveling in India?
You will want to avoid contaminated water and uncooked foods. Stick to high quality well-reviewed restaurants and busy street food stalls. Keep your mobile phone charged and with service. Be friendly but practice common sense with new people—book well-reviewed accommodations and tours. 
Final Thoughts
By avoiding common travel mistakes in India, you can have an unforgettable journey filled with incredible experiences while staying within your budget. Thorough research, smart transportation choices, careful selection of accommodations, respecting local culture, and prioritizing health and safety are the key elements to a successful trip. 
Embrace India's diversity, charm, and warmth while creating lasting memories that will enrich your travel stories for years to come. Happy travels!