India, a country known for its rich culture and vibrant landscapes, offers travelers many experiences. But it can be more difficult to find things. Therefore if you don't pack right, you could ruin your trip. 
I've been traveling around India for more than 4 years and am trying to see every state, so I've experienced what it's like to miss out. But now I have a solid setup that could help you. I also took notes on my girlfriend's setup, so this checklist will work for women too.
Here's an overview of the packing list for your India trip:
2 t-shirts
1 long-sleeve shirt
2 pairs of travel underwear
2 pairs of moisture-wicking socks
1 pair of long pants/jeans/skirt
1 pair of shorts
1 sweatshirt/sweater
Comfortable walking shoes/sandals
Moisture-wicking hat
Sunglasses
Packable day bag
Travel adapter
Power bank
Mobile phone
eSim
Debit card without ATM fees
Credit card with zero foreign transaction fees
But packing is personal, and the above list is pretty minimal. You also don't want to leave an essential item behind and have it wreck your big adventure. Or you could bring too much, and traveling between destinations will become a pain because of your oversized luggage. 
Below is a full packing list for an India trip based on my experience and my girlfriend's traveling India for years.
P.S. I've also included a bonus section for digital nomads and Youtubers (since I'm one!).
Download the free India trip packing list PDF here for easy use.
Packing List for India Trip Downloadable PDF
Important Things To Know About India Before Packing
Before learning about specific things to add to your pack, a few important differences about India will influence how you pack. 
Indian Culture & Religion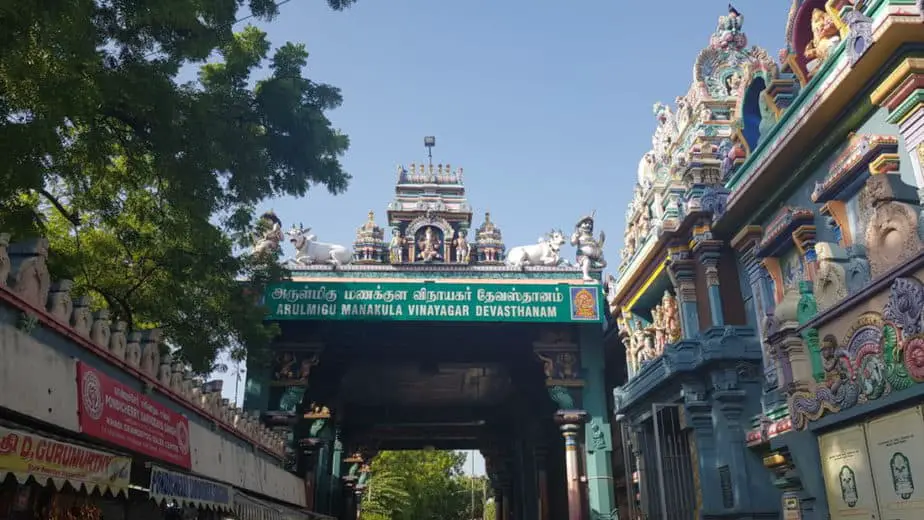 India is a country rich in culture and diverse religious practices. Understanding and respecting the local customs will enhance your travel experience. 
Here are some key points to keep in mind:
Understanding Indian Cultural Diversity 
India is a melting pot of cultures, languages, and traditions. Each region has distinct customs, so it's important to research and understand the specific cultural nuances of the areas you plan to visit. This will help you navigate social interactions with respect and sensitivity. 
For instance, if you visit the more conservative southern state of Tamil Nadu, you'd never wear a bikini at the beach. But if you head to the more liberal state of Goa, wearing a bikini is completely fine. 
Etiquette When Visiting Religious Sites
India is known for its magnificent temples, mosques, and other religious landmarks. When visiting these sacred sites, it's crucial to dress modestly, remove your shoes when required, and follow any rules or rituals. Be mindful of your actions and maintain a respectful demeanor.
You may think you'll never wear long pants since India can get super hot, but you will find long pants and shirts on our packing list since it's required for some religious sites. 
What Season Are You Visiting India?
India's climate varies across different regions and seasons. Packing accordingly will ensure your comfort throughout your trip. Consider the following:
Packing for India's Hot Summers (March through May)
If you're visiting during the summer months, which can be scorching hot, pack lightweight and breathable clothing made from natural fabrics like cotton and linen. Don't forget a wide-brimmed hat, sunglasses, and sunscreen to protect yourself from the intense sun.
Preparing for Monsoon Season (June through August)
Monsoon season in India brings heavy rainfall, especially in coastal and hilly regions. Pack a waterproof or quick-drying raincoat, a sturdy umbrella, and waterproof footwear to navigate wet streets and enjoy the lush landscapes.
Layering for Cooler Winters (January and December)
India experiences cool winters in certain regions, particularly in the north and mountainous areas. Layering is key during this season. Pack a mix of lightweight sweaters, jackets, and thermals to stay warm during chilly mornings and evenings.
Pro Tip: Read on as I show you what you don't need to pack because you can buy these items cheaply in India. 
What Destinations Are You Visiting?
India offers diverse destinations, from beautiful beaches to breathtaking mountains and bustling cities. Consider the specific requirements of your chosen destinations when packing:
Packing for City Sightseeing in Places Like Delhi or Mumbai
Pack comfortable walking shoes and breathable clothing when visiting vibrant cities like Delhi or Mumbai. Consider packing a day bag for your sightseeing essentials, such as a water bottle and camera.
Packing for Beach Destinations like Goa or Kerala
Don't forget to pack your swimsuit, beach towel, and sunscreen when visiting popular beach destinations. Light and breathable clothing, a hat, and sunglasses are essential for enjoying sunny shores.
Essential items for Exploring the Mountains of the Himalayas
If you plan to explore the Himalayan regions like Ladakh, pack warm clothing, including thermal layers, a down jacket, gloves, and a hat. Sturdy walking shoes or hiking boots are necessary for trekking and exploring rugged terrain.
Things You Don't Need To Pack
Now some people (like my dad) like to overpack. I'm not one of those people. As I travel to every state in India, I prefer to buy things as I need them because you can find most things in India for decent prices. 
Here's what you don't need to pack for your India trip:
Water purifier: You can easily buy water bottles everywhere. My aunt brought a fancy one, and we never used it. Total cost per liter: $0.25
Lots of warm clothing: I've seen most of India and rarely wear a jacket. In the colder mountainous states, I've bought inexpensive coats and sweatshirts. Most Indians don't have these items, so people sell warm clothing everywhere. Total cost: ~$5-10
Lots of long sleeve clothing: India is known for harvesting great organic cotton. You can pick up cool long-sleeved linen shirts and pants that will be very comfortable. Total cost: ~$5-10
Scarf: You can buy great ones in India, which also make great souvenirs. 
Pain Reliever: Buy at a local pharmacy
Wipes: Buy in the local store
Toilet Paper: Buy in the local store
Sunscreen: Buy in a local store
Shampoo: Buy in the local store
Hand Sanitizer: Buy in the local store
Here are the essential items for an India trip that I've learned after my travels. These items aren't the typical generic list either.
+30-Item Packing List for Your India Trip: Documents & Prep
Before embarking on your India adventure, make sure you have the following:
1. Valid Passport and Visa
Ensure your passport is valid for at least six months from entry into India. Check the Indian embassy or consulate website to obtain the appropriate visa for your visit.
Pro Tip: US citizens can get a 5-year tourist visa online for ~$80. Watch my video for all the details.
2. Travel Insurance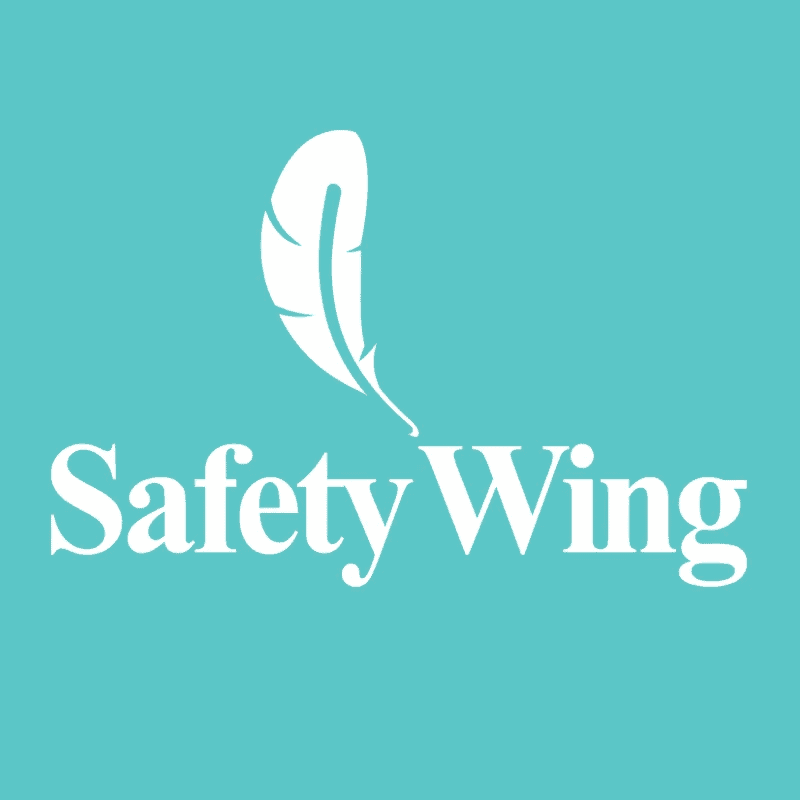 Protecting yourself and your belongings is essential. Look for comprehensive travel insurance that covers medical emergencies, trip cancellations, and lost or stolen items.
Pro Tip: World Nomads has great coverage for your devices. But SafetyWing is the best option for those who probably won't need to use it. 
3. Necessary Vaccinations and Health Precautions
Consult your doctor or a travel clinic to determine your necessary vaccinations before visiting India. Additionally, pack a small first aid kit with basic medications and remedies.
I've personally never gotten vaccinations and have been fine. However, my aunt and mother got the full treatment of vaccinations recommended by their doctors and were happy they did so. 
Clothing and Footwear
Understanding India's climate and diverse regions will help you pack appropriate clothing. Here are some essentials to consider:
4. Lightweight and Breathable Clothing for Hot Weather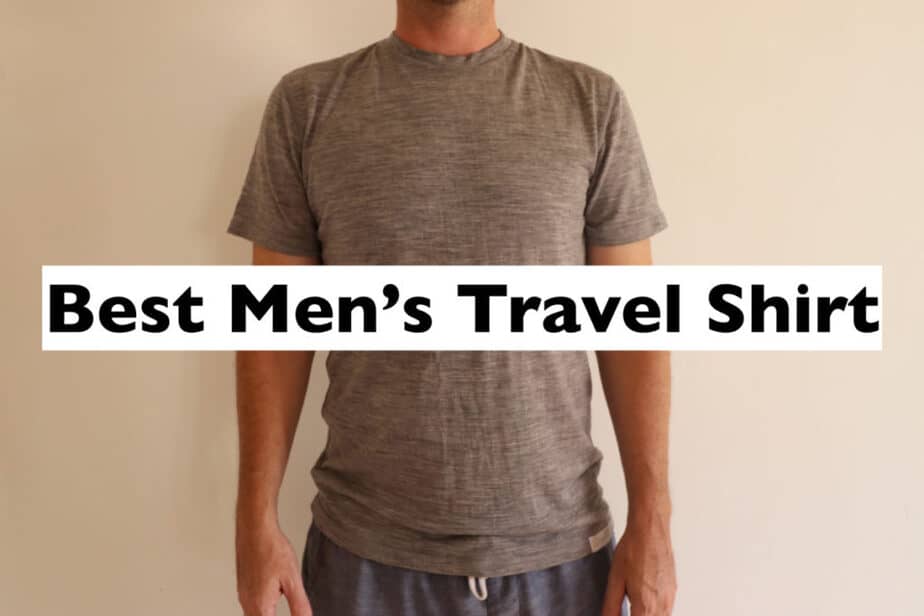 India can get scorching hot, especially during the summer months. Pack lightweight and loose-fitting clothes made from breathable fabrics like cotton or linen.
I like t-shirts made of merino wool. I wash them in the sink with shampoo and hang them to dry in my hotel room. By morning they are ready to go. Look for options with anti-microbial qualities, as I can skip washing them occasionally, and they don't smell. 
Pro Tip: I deliberately pack lighter, so I have space in my bag to buy a hand-printed beach shirt in Goa or get organic cotton custom-made. 
5. Layering Options for Cooler Temperatures in Hill Stations
If you plan to visit hill stations or colder regions, pack a few lightweight sweaters or jackets for chilly evenings.
I always pack a hooded sweatshirt for airplanes, buses, and trains with air-conditioning. But aside from that, I will only buy the clothing I need as I go. In winter in Delhi, I bought a light jacket for $15 and a long sleeve shirt that layered nicely with my hooded sweatshirt. 
Pro Tip: I would like to buy a Merino hooded sweatshirt, and below is my to-buy list. 
6. Modest Attire for Visiting Religious Sites
Many religious sites in India have dress codes that require visitors to cover their shoulders and knees. Pack a few modest outfits, such as long skirts, pants, and tops that cover your shoulders.
I use a long-sleeve custom-tailored organic shirt that I had made for $6. I bought a knock-off flannel shirt in Srinagar to stay warm and will keep it for my trip to Nepal. However, I'm heading to the famous Golden Temple in Amritsar soon and may need a lighter option. 
7. Comfortable Walking Shoes and Sandals
Exploring India involves a fair amount of walking, so pack comfortable shoes. Opt for breathable and sturdy walking shoes or sandals that can withstand long walks and uneven terrain.
I had Chaco sandals for years, and the thick sole was great for walking all day or hiking. The problem was they were difficult to slip on and off easily. 
Now I use Kizik running shoes. These are made with special technology, so I can easily slip them on and off. This is required in temples and even some shops so I would recommend these or a similar model made by Sketchers. 
8. Moisture Wicking Hat
The sun is ruthless in India, and having a hat is vey helpful. I like this moisture-wicking hat from New Balance. It's built for runners, so it'll wick away all the sweat pouring from your forehead. 
I've bought cheap hats, but they always got sweat-stained in a few months. This hat has done well for almost a year. I've just washed it now and again with shampoo. 
For women, there are some great foldable sun hats options.
9. Antimicrobial Underwear
Buy travel underwear like that from ExOffico, so you can easily wash it in the sink, hang it, and dry it by morning. I have a few pairs, and they've lasted me for years. 
You'll pay more for this type of underwear, but it's a huge time and space saver since I can easily wash them and only need a few pairs. 
Read more: Can Guys Wear Shorts in India?
Travel Gear and Accessories
The right travel gear and accessories can significantly impact your India adventure. Consider the following items:
10. Lightweight Backpack or Suitcase
Opt for a lightweight, durable backpack or suitcase that suits your travel style. Remember, you'll carry it around, so choose something comfortable and easy to maneuver.
I prefer a backpack and like the Mother Lode Weekender by eBags. I can fit everything I need here, and it expands, allowing me to add gifts or warm clothing as necessary. 
I would buy a bag from Osprey if I had to buy a new bag. I like that it has a small day bag that is made to fit it. I currently use a small day bag which I'll cover below. 
When I traveled with my girlfriend Michelle, she preferred a small backpacking-style bag like this. 
11. Packable Day Bag
This packable day bag can fit into a pocket in my main backpack. Or I can unroll it and use it to take my stuff around for the day. 
I often use it to hold my electronics in the airport so I can more easily go through security by just unloading it. 
But I can roll it up and tuck it away anytime I need to. This is a must. 
12. Packing Cubes and Compression Bags
These handy tools help maximize space and keep your belongings organized. Roll your clothes to save space, and use packing cubes to separate items.
I don't need these with the Mother Lode bag because it has straps within the bag and plenty of compartments. However, if I were to upgrade my bag, I would use them and hear good things about this model. 
13. Travel Adapters 
India uses different types of electrical outlets, so carrying a universal travel adapter is essential. You can easily find universal adaptors that will work great. 
I like the kind with the USB ports on the side. As a digital nomad and Youtuber, I carry two to ensure I charge my gear.
14. Power Bank
You need a power bank, and you want a great one. Running out of power on my phone could be a bad situation. I might be unable to direct a rickshaw back to my house at night, or if I need to call the emergency number, I could be out of luck. 
I like this Charmast power bank as it will charge my iPhone 13 five times with 26800 mAh of power. This reduces stress because it will still provide enough power if I forget to recharge it between charges. Or if I'm on a 40-hour trip back to the USA, I don't have to worry about charging it in weird places. 
This power bank also charges my Macbook. Sometimes the power will go out in India for 8 hours. This power bank keeps my Macbook going longer, so I can work longer. 
For a smaller option, go with an Anker power bank. They're a top brand, and a small version is budget-friendly.
15. Vacuum-Equipped Beard Trimmer
I carry a Remington beard trimmer with a vacuum, so I don't get hair all over the bathroom, reducing cleanup time. 
Just clean it before packing it away, or you'll get hair all over your bag! 
Medications and First Aid Kit
Being prepared for minor health issues is essential during your India trip. Pack the following medications and first aid supplies:
16. Essential Medications and Prescriptions
Carry an ample supply of your regular medications and prescriptions if you need to refill them in India. It's also a good idea to carry a small medical kit with band-aids, antiseptic cream, pain relievers, and necessary personal medications.
17. Basic First Aid Supplies and Over-the-Counter Remedies
Build a travel first aid kit with adhesive bandages, antiseptic wipes, diarrhea medication, antihistamines, and other common over-the-counter remedies.
Pro Tip: Indian pharmacies do have a lot of stuff as well. I'm able to get stomach medicines like antacids or pain relievers easily. Unlike the USA, you can also get prescription drugs. You just need to show the pharmacist a photo and the name of the drug on your phone. 
18. Insect Repellent and Mosquito Nets
Mosquitoes can be a nuisance in certain parts of India and can transmit diseases like malaria and dengue fever. Pack a reliable insect repellent and consider carrying a lightweight mosquito net for extra protection, especially if you plan to stay in rural areas.
Having a mosquito net can be insurance because there have been times mosquitos have gotten into my hotel room, and it's ruined the experience. However, I don't currently carry one and haven't needed one. It can sometimes be hard to string one up in a room, though.
Pro Tip: Insect repellent in India isn't as strong as in the US, so if you want something with serious deet then bring some. However, it's not necessary. You can find some here. 
Technology and Communication
Staying connected while navigating through India's bustling cities and diverse landscapes is easier with the right technology and communication tools. Consider the following:
19. International Mobile Phone
Unlock your phone before your trip, and upon arrival in India, purchase a local SIM card for affordable local calls and internet access. This will help you stay connected with loved ones and access maps and travel apps.
I have bought the "International Version" of Samsung and iPhones. You can search Amazon to see options. This means you can spend just a few dollars to get gigabytes of data and unlimited calling daily. You can use the phone in the USA as well, it's just unlocked.
My iPhone didn't work with the local sim on my first trip to India, which was a big hassle. I had to pay $10 daily for Verizon's international plan. 
I know some travelers who buy a cheap International phone on Amazon, which saves them money in the long run. 
20. eSim Card
Not having internet or data is a serious situation. I always want to be connected in case there's an emergency. That's why I always buy an Airlo eSim. 
For about $10, I can get a few gigabytes of data, so when I land in India, I am connected. This takes the stress out of getting an initial taxi and connecting with my hotel for booking. 
If you didn't want to mess with getting a sim, you can get a 30-day plan for a relatively cheap price.
21. Travel Apps
Apps like Google Maps, Uber, Airbnb, Booking.com, and more can be very helpful. 
You can use Uber to get a cheaper taxi from Delhi's airport. This will save you from haggling with experienced hagglers who make a living off the tourists who are clueless about the prices. 
22. Offline Maps
You can download offline maps of the cities and regions you plan to visit. I always do this before a trip if something goes wrong with my eSim. This will help you ensure you get to your hotel safely, as the taxis sometimes rely on you to direct them. 
Money and Budgeting
Managing your finances wisely will ensure you maximize your budget during your India trip. Consider the following money-saving tips:
23. Debit Card Without ATM Fees
Use a debit card that won't charge you ATM fees, and you can save a lot of money. Getting money from ATMs in India is the best way to pay. 
But on my first trip, I was paying +$5 every time I withdrew money, which added to almost $50 by the end. 
Now I use Charles Schwab's Investor Checking card and get refunded all the ATM fees I pay. I also have a Chime card as a backup which only charges a 1% ATM fee. That's much less than the 5% or more you may pay. 
Look for ATMs located in reputable banks or inside malls for increased security.
24. Credit Card Without International Transaction Fees
I pay for accommodations on AirBnb's website, but international transaction fees are common. Often you'll pay 3% extra for these fees. That's why you want debit or credit cards without transaction fees. 
I use a CapitalOne Savor card. It has no international transaction fees and no annual fee. 
I also use the Charles Schwab Investor Checking and Chime cards, which have no international fees. 
Pro Tip: I pay for AirBnbs with my Citi Bank Cash Card, which does have foreign transaction fees. But because AirBnb is a US company, I don't pay any of those fees. That card also has 5% cash back, saving me hundreds of dollars so far. 
Safety and Security
While India is generally a safe country to visit, taking precautions and being aware of your surroundings is important. Consider the following safety tips:
25. Keeping Valuables Secure With Luggage Locks
Invest in a luggage lock or lockable bag to keep your valuables secure. I use some cheap locks that I bought off Amazon. 
TSA can open them, so my bag won't get cut open if needed. 
26. Keep Important Docs In A Money Belt
I use a runner's pouch to keep my passport and important docs close to me. You can also buy a money belt (while dorky) will make you less nervous as your moving quickly through airports and train stations, knowing your important docs are close to you. 
27. Keep Other Docs In A Purse
I bought a little hand purse that keeps many extra important items. Since I have multiple banks and cards, I store them here. Or I store extra currency from visa runs in this, and I lock this away in my bag. 
28. Photos of Cards and Docs
Take photos of all your credit cards, passport, visa, and more, and store those on your phone and online. I even email it to myself. 
If the worst thing happened and all my belongings were stolen, I could still get online and see my important documents. 
On a trip to Mexico, my girlfriend had her passport stolen, making returning to the USA a hassle. If that were to happen here, I could print off copies of my important docs. 
Pro Tip: Bring photocopies of your passport and visa. Most hotels and Airbnb will take this info, and having copies can save time. 
29. Emergency Contacts and Embassy Information
Make a note of emergency contact numbers, including the local police, ambulance, and your country's embassy or consulate in India. 
Miscellaneous Gear I Carry & Love
I carry a few things that most might not want, but I love them, and these pieces have significantly increased my enjoyment of my trip.
Aeropress For Making Fresh Coffee
You can carry a way to make fresh coffee in your bag. The AeroPress Go is 4.6" x 3.6" x 3.6". It mostly fits into my coffee mug, which I also carry and will cover next. 
Blue Tokai sells fresh-roasted coffee on Amazon. I can order it, and in 3-7 days, I can get coffee from India that was roasted within a couple of weeks. 
Waking up to amazing fresh coffee each day has been amazing for me. Since getting fresh coffee is more difficult in India. There are coffee shops in big cities, but you'll mostly find instant coffee. 
South India has some great coffee but has thick cream and sugar. It's good but different from a fresh black cup. 
Yeti Coffee Mug
Not necessary for most, but I love having my fresh coffee hot, which keeps it hot for a while. I use the Rambler 20-ounce model and can put the Aeropress Go inside it. 
VSSL Coffee Grinder
I use a coffee grinder built for trekking and hiking to round it out. It is a manual grinder to which I can add my fresh Blue Tokai coffee, and in a few minutes, the smells of fresh coffee fill my hotel room. This model is super sturdy and can take drops and be thrown in my backpack without worrying it'll break. 
Resistance Bands For Hotel Workouts
I carry two fitness resistance bands to get a workout anywhere. You can buy an Amazon set and pick the heaviest and lighter resistance bands and just go with those. This covers most weights. 
I can do squats up to 150 pounds or more. This is a great way to ensure I stay healthy as I travel. 
Bonus: Gear for Youtubers & Digital Nomads 
Most advice is not to bring valuables to India; for most people, this is okay. As a digital nomad and Youtuber, I carry important gear and have not had problems. 
Here is the gear I carry and how I keep it safe:
Power Charger
I carry a power adaptor with 5 slots. 2 USB-C, 2 USB, and 1 regular power outlet. This lets me plug in most of my devices (laptop, camera, watch, phone, Airpods, etc.) even if there's only 1 outlet in the hotel room. This happens in other hotel rooms. 
The cord is also super long on this, which is also helpful since power outlets can be hard to find in some places. 
Laptop
I use a Macbook Pro, which is less advantageous than Windows. There aren't any Apple stores in India, so you have fewer options if something happens. 
Some stores will work on Apple products. But in the past, I had to travel a few hours to get my Mac fixed when I had troubles. Smaller cities won't have this, which is more of a risk. You will also pay a premium. 
For instance, I had to buy a few extra power cords, which were +$100 for official ones. The third-party power cords were available on Amazon but were not good quality, and I went through a few of them. 
I'm stuck with Mac for my videos since I edit in Final Cut, but I'd buy a Windows computer if I weren't. 
iPhone
I am using my phone more and more for shooting videos. The camera is so convenient. The mic is super decent. And the 0.5 shooting option is better than my expensive lens for my bigger camera. 
I dream about moving exclusively to this and might in the future. 
Canon m50
This Canon model is solid, though. It's small, and I have a few accessories which improve the quality. I have a stick with it that I can easily use or use with a remote. The mic quality is better with the Rode Mic. 
But in low light, the iPhone is better. And while the fact that it's so big does lead to cool moments since locals understand that it's a "youtube camera" and will help me out. But in other places, I can't film or get in trouble. 
Sling Camera Bag
I can put this bag in my main backpack as I travel and pull it out when it's time to shoot. The sling style allows me to easily access it while walking around monuments or hopping in and out of rickshaws. 
It has a zipper to expand the bag when I bring all my equipment. And I can then zip it up when I only have a few things. 
FAQ
How should I pack for a 10-day trip to India?
For a 10-day trip to India, you don't need to pack basic toiletries or many clothes because you can pick up these items cheaply in India. You will want to pack:
Clothing: Pack light, breathable clothing with shoulder and knee coverage. You should also bring a raincoat or umbrella, a hat, and sunglasses.
Shoes: Because you'll be doing a lot of walking, comfortable shoes are required. You should also bring a pair of sandals or flip-flops for the beach or pool.
Toiletries: Bring your regular toiletries, but you can skip nonessential items and buy on arrival. You should also have a travel first-aid kit.
Electronics: A smartphone, travel adaptor, and power bank are essential for any trip to India. 
Documents: Pack your passport, visa, travel insurance, and any other crucial paperwork. 
How many outfits should I pack for a 7-day trip?
For a 7-day trip, you should pack enough outfits for 2-3 days, plus an additional outfit for special occasions. Buying travel-friendly fabrics like merino wool t-shirts and antimicrobial underwear can help. You can wash these items easily in your hotel sink and they'll dry by morning. Some may pack 4-6 outfits based on preferences. More outfits are required in cooler climates, but you can layer clothing. 
How can I prepare my stomach for a trip to India?
To prepare your stomach for a trip to India, you can be aware of basic rules such as: don't drink tap water, don't get ice, don't eat pre-cut fruit on the street, stick to vegetarian foods, and only eat hot food that's just been cooked. You can pack grapefruit seed oil, antacids, and activated charcoal for use if you have a problem. Indian pharmacies also have most common medication you can buy cheaply. 
Can I wear shorts in India?
You can wear shorts in most places in India. However, there are some places where shorts are not appropriate, such as temples, religious sites, and government buildings. In these places, it is best to wear long pants or skirts. Loose-fitting long cotton pants may be a better option, as they are both comfortable and cool in the hot weather.
How many rupees do I need a day in India?
Budget travelers can get by on as little as 500 rupees daily by eating street food, using local transportation, and staying in hostels. Mid-range travelers can spend 1500 rupees a day for simple guesthouses, well-recommended restaurants, and the occasional tour. Luxury travelers may spend closer to 10000 rupees daily with first-class hotels, a driver, and high-quality tour guides. 
Final Thoughts
Packing for an India trip can be a bit daunting, but it doesn't have to be. By following these tips, you can make sure you have everything you need for a comfortable and enjoyable trip.
First, it's important to understand the different climates in India. The country is home to various weather conditions, so you must pack accordingly. For example, if you're visiting during summer, you'll want to pack lightweight, breathable clothing. You'll want to pack warmer clothing if you're visiting during winter.
Second, it's important to be respectful of Indian culture when packing. This means avoiding clothing that is too revealing, or that shows too much skin. It's also a good idea to pack a scarf or shawl that you can use to cover your shoulders and knees when visiting religious sites.
Finally, don't forget to pack the essentials! This includes items such as a passport, visa, travel insurance, medications, and toiletries. You'll also want to pack a comfortable pair of walking shoes or sandals, as you'll be doing a lot of walking in India.
But no need to pack too much. You can find almost everything in India and often for lower prices, so consider trying to pack lighter and picking up anything you may need along the way. 
I hope these tips help you pack for your India trip! If you have any questions, please feel free to contact me or check out my latest Youtube videos.