Before coming to stay in India, I lived in Austin, Texas which is known for having a lot of bars and live music venues. When I heard that alcohol was less common in India, I looked into why…
Alcohol is taboo in India because Vedic principles influence Indian culture with sayings like, Those who consume intoxicants lose their intellect, talk rubbish, get naked and fight with each other. However, the taboo is changing. Alcohol sales have risen 8% in the past 3 years and 14.6% of the population drinks. In cities like Mumbai and Delhi, alcohol consumption is higher. 40% of men and 20% of women drink in Delhi.
There are no licensed bars where I live, but there are unofficial bars and a liquor store. It's common to see men sitting on their motorbike out in the forests and drinking alone or with friends. In big modern cities like Bangalore, which is known as the "Pub Capital of India," you can find plenty of young professionals going to happy hours after work.
In fact, India has a huge young population (more than 65% of the population is under 35) which is changing this taboo against alcohol.
Yet if you're traveling in India, it's important to know that the taboo against drinking alcohol still exists and in this article, we'll cover the reasons for that AND how you can enjoy a tipple after a long day of travel.
Planning a trip to India at some point? Check out my free ebook to help you save time and money, and avoid headaches. After +4 years in India, I've made plenty of mistakes, and this guide shares what I've learned so you can have a smoother trip.
4 Reasons Alcohol Is Taboo In India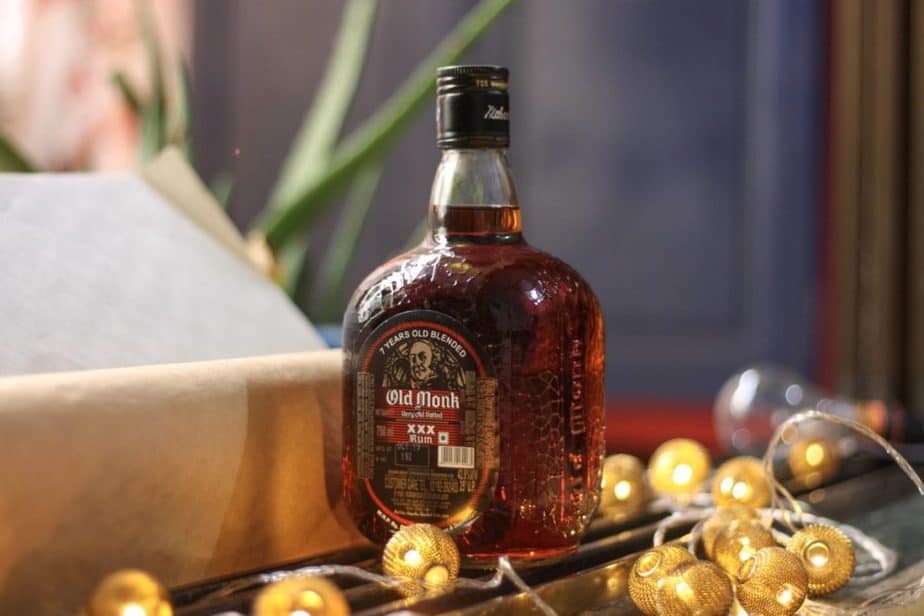 1) Vedic Principles Consider Alcohol Sinful
In the same way that Christianity has influenced Western values about alcohol (although it hasn't changed much), Vedic principles have influenced how Indians feel about drinking.
The ancient spiritual literature, the Vedas, point people towards abstaining from sins and sensual pleasures to instead work towards nirvana or moksha.
There are a number of passages in the Rig Veda, one of four sacred texts of Hinduism, urging people to avoid alcohol.
Those who consume intoxicants lose their intellect, talk rubbish, get naked and fight with each other.

Rig Veda 8.2.12
Weak minds are attracted towards meat, alcohol, sensuality and womanizing. But O non-violent mind, you focus your mind towards the world in same manner as a mother cares for her child.

Atharvaveda 6.70.1
However, some Hindus think the Vedas promote drinking because it evokes a happy, relaxed, enthusiastic, and peaceful state… which is similar to a beverage that is often talked about in the scriptures known as "soma."
Soma is referred to a number of times in the Vedas as an unidentified juice from a plant that is offered as a sacrifice to the Gods.
This plant could heal disease and bestow riches on the drinker.
Some think this was an actual drink made from cannabis, poppy, and the plant, Ephedra. Since this would get you high, it is taken as condoning intoxication with alcohol as well.
Today you can see plenty of sadhus using cannabis to get high to induce an ecstatic state. Bhang, a cannabis drink, is taken by whole families at many festivals like Holi.
However, others claim that soma is merely symbolic. In fact, soma is actually a faith in God which is intoxicating. Or a medicine that promotes peace and a longer life like Giloy (an Ayurvedic root that has been used for centuries).
Either way, these ancient texts are at the root of Hinduism, and since 79.8% of India is made up of Hindus, it has had a big impact on the attitudes towards drinking.
Read more: Alcohol is allowed and pretty popular in Ladakh. Here's a full guide to enjoying a beverage in these beautiful mountains.
2) Alcohol Was Prohibited By The Founding Fathers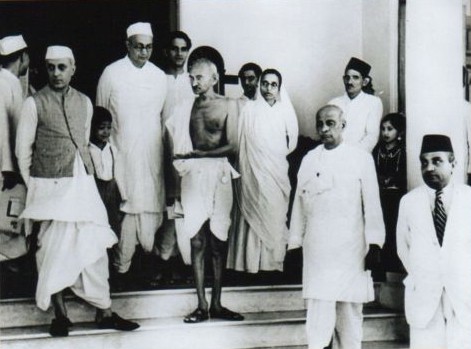 It says in Gandhi's autobiography that before he went to England to study that he promised his mother he would not eat meat or drink alcohol.
He kept this promise his entire life and spoke often about pursuing a simple life without sensual pleasures or intoxications.
"We must not live in order to eat and drink and be merry, but eat and drink in order to make our bodies temples of God and use them for service of man."

-Mahatma Gandhi
In 1937, the Indian National Congress assumed power and issued a law of prohibition.
The British who had no such qualms about drinking, in fact seemed to do it quite often, took power back in 1939 and revoked the law of prohibition.
But when India gained its independence, prohibition was again spoken of… but it was decided that each state could ban or allow alcohol.
Some states have still banned alcohol to this day like Bihar, Mizoram, Nagaland, Manipur, the union territory of Lakshadweep, and Gandhi's home state of Gujarat.
Other states like Maharashtra allow drinking, yet you need to buy a permit. Check out how the permit is worded as well:
"I hereby declare that I continue to require foreign liquor and country liquor for preservation and maintenance of my health." 

-Mahrashtra Alcohol Permit
So you're basically an alcoholic if you drink. 😉
Even today alcohol is banned across the country on Independence Day, some holidays and around elections. But it's not heavily enforced. In fact, you'd probably see signs near the bottle shops saying to stock up before the holiday due to the closing. Or you may be able to purchase some from the back door.
For some drinking alcohol represents a dangerous foreign influence that could pervert the pure Indian culture.
However, today even in those states where alcohol is banned you can buy some if you want.
The simple trick is to ask a hotel employee who seems helpful. If that doesn't work, you can always ask a taxi driver or a rickshaw driver. Just be careful what you are asking for… later in the article, I'll share some warnings about drinking local alcohol in India.
3) Alcohol Dependence and Abuse Leads To Obvious Problems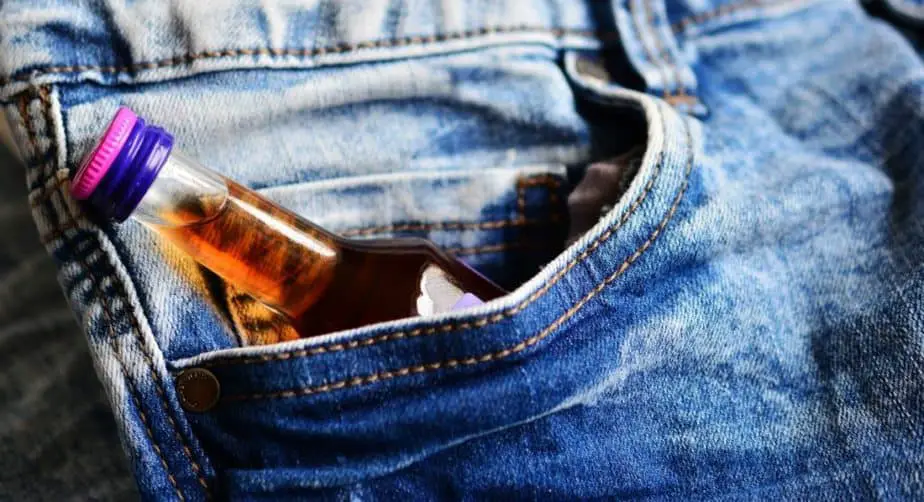 Sadly many families and women have been victims of domestic abuse as a result of intoxication. There are stories of men drinking and then beating their wives in most of the villages in India.
Therefore there's a common association with drinking and doing terrible things.
The use of alcohol is much higher among men than women as well:
Across India more and more people are developing a problem with drinking:
160 million people drink alcohol.
57 million people drink alcohol in a problematic way.
29 million people are dependent on alcohol.
Most of the problems with alcohol come from men drinking in rural villages. They have no job and nothing to do but spend their paycheck on another bottle. Some jobs take advantage of this and even only pay in alcohol as well.
Most of the alcohol consumed in India is hard liquor and much of that is "country liquor" brewed locally. The breakdown of India's alcohol beverage choice is:
30% drink country liquor (desi sharab)
30% drink liquor from a shop
12% drink strong beer like Kingfisher Strong
11% drink home brewed alcohol
9% drink light beer like Bira 91.
4% drink wine
2% drink illicit liquor
2% drink other
Since the liquor is so strong, just a small amount can get someone wasted and it's not a pretty sight after that.
4) Alcohol Promotes Behavior That Is Culturally Taboo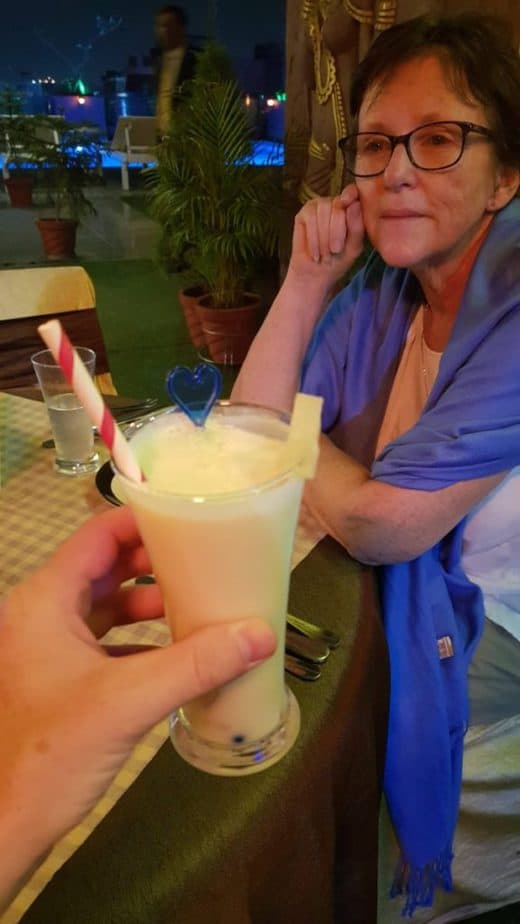 If you noticed that the stats on Indian women who drink is much less than men, less than 2%.
But in fact, many women in modern cities like Bangalore or Mumbai like to go out, drink, and party with friends… but will hide this from their parents.
For most it's a matter of respect, their parents would not want to know and would be ashamed.
Some women mention the pressure of having to be a good "Bharatiya nari."
This concept was new to me but after doing some research it means to live by India's traditional culture and values.
You must be humble, modest, kind and honest. You take care of your husband and family first, then other things come later. These things aren't exactly associated with going out to the club and having a few cosmopolitan.
Many young women struggle with this pressure though and live in a much different world than women traditionally did… where they're pursuing their career, living in big cities, and going out with friends.
Common Questions About Drinking In India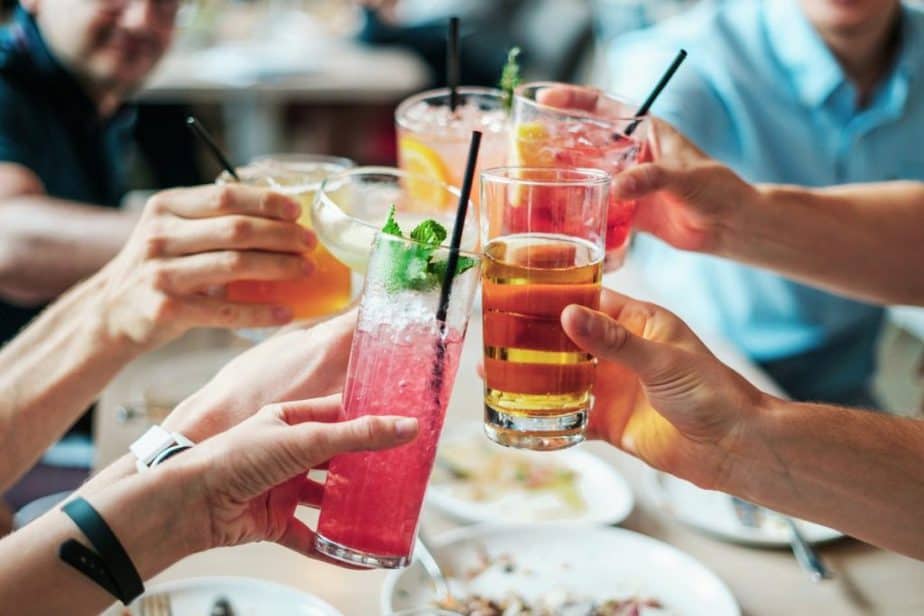 If you're traveling to India and wanting to have a drink, that's allowed in many places. Some even let foreigners drink alcohol, even though it is banned for locals.
Are Indians Allowed To Drink Alcohol?
Indians are allowed to drink in most states, although there are a few states that still have prohibition. In other states, you need to have a legal permit to drink and the drinking age can be as old as 25.
In most states though, you just need to be 21 years old and some only 18. Here's a breakdown of the specific ages and laws:
| | | |
| --- | --- | --- |
| State/Union Territory | Legal Drinking Age | Other Requirements |
| Andaman and Nicobar Islands | 21 | |
| Andhra Pradesh | 21 | |
| Arunachal Pradesh | 21 | |
| Assam | 21 | |
| Bihar | Banned | Alcohol has been banned since April 2016 |
| Chandigarh | 25 | |
| Chhattisgarh | 21 | |
| Delhi | 25 | |
| Goa | 18 | |
| Gujarat | Banned | If you're not a resident of Gujarat, you can obtain a drinking permit. |
| Haryana | 25 | |
| Himachal Pradesh | 18 | |
| Jammu and Kashmir | 18 | |
| Jharkhand | 21 | |
| Karnataka | 18 | The drinking age is 21, but an 18 year old can purchase alcohol at some shops. The laws are not clear so some establishments allow 18 year olds to drink and others require you to be 21 years old or higher. |
| Kerala | 23 | Alcohol was prohibited, but the ban has been lifted and alcohol is most common here. |
| Ladakh | 18 | |
| Madhya Pradesh | 21 | |
| Maharashtra | 21 (beer), 25 (the rest) | You need a liquor license to drink, yet this is often not enforced. Although three districts have banned alcohol, Chandrapur, Gadchiroli, and Wardha |
| Manipur | 21 | Prohibited in the districts Thoubal, Imphal East, Imphal West, and Bishnupur |
| Mizoram | Banned | |
| Nagaland | Banned | |
| Odish | 21 | |
| Pondicherry | 18 | |
| Punjab | 25 | |
| Rajasthan | 18 | |
| Sikkim | 18 | |
| Tamil Nadu | 21 | |
| Telangana | 21 | |
| Tripura | 21 | |
| Uttar Pradesh | 21 | |
| Uttarakhand | 21 | |
| West Bengal | 21 | |
Source
Why Is Alcohol So Expensive In India?
India imposes steep taxes and duties on alcohol. There are import duties of 160% and it is taxed by the volume… so beer can be much more expensive than liquor.
That's is one reason that liquor is the drink of choice over here… especially cheap homemade liquor!
Some places like Pondicherry have lower taxes, because it is a Union Territory so can set its own duties. Goa also has cheaper alcohol due to the laws to promote tourism.
What Kind Of Alcohol Is Popular In India?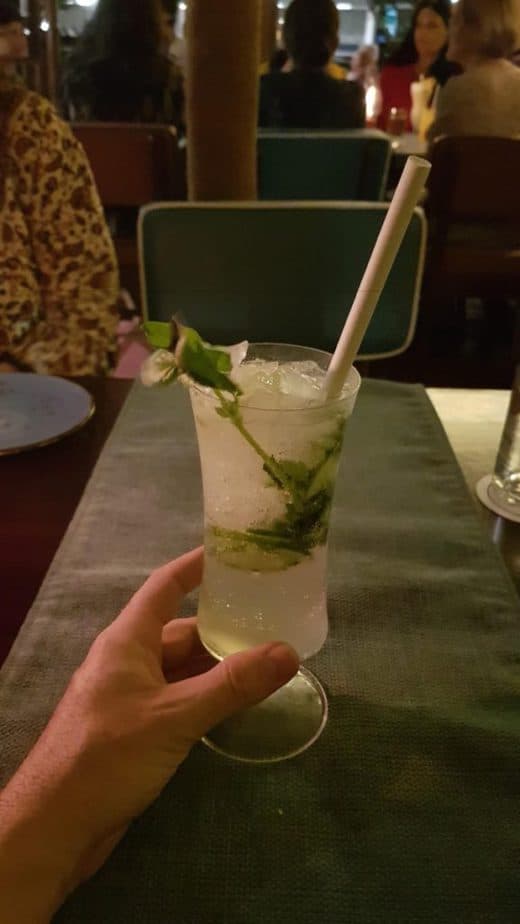 India has most drinks that you would find anywhere in the world – beer, wine, whiskey, gin, and other cocktails. However, there are also a number of unique drinks that you can only find in India.
Desi daru or Desi sharab – This is homemade liquor that is very common in India. It's a liquor made from sugarcane and is the most popular drink in rural India. It's so cheap that a liter can cost less than 20 rupees. But if you want to try this for a true Indian drinking experience… be careful! Over 90 Indians were killed by homemade liquor in one weekend in Northeastern India. There are many other instances of this happening. Sometimes the homemade batch doesn't turn out right and has deadly toxic poisons. In this case, it had toxic methyl alcohol.
Thaati Kallu – This is a strong beverage made from the sap in palm and coconut trees. Local tribes have ways to extract the sap, pour it on leaves, and then gulp it down. You can find it in Tamil Nadu and Kerala.
Arak – This local liquor is made in Northern India near Ladakh. It is made from grapevines that once came from Persia. It tastes like anise, yet has no color or sweetness. The leaves from the grapevine ferment for 3 weeks then are distilled and blended with aniseed. It's basically the local Indian version of Sambuca.
Coconut Toddy – This is similar to the arak, yet has less alcohol. The alcohol content is similar to beer, while arak is similar to a liquor.
Feni – This cashew or coconut liquor comes from Goa. It gets its name from the Sanskrit word for bubbles, which appear in the liquid when it is shaken. They have loved it in Goa for centuries and claim it won't give you a hangover. We may need to test this assertion! 🙂
Lugdi – This alcohol drink is made with grains that are left to ferment in moderate temperatures. It's unique because it doesn't need to be distilled to drink. It's made in Himachal Pradesh in the summer, then stashed away for the cold months to stay warm.
Handi – This beer variety is made from rice and a ranu tablet which has 20-25 herbs. The tablet ferments the rice and voila! there is a low alcohol content beer that tribes used for celebrating their Gods.
Final Words
Alcohol is taboo in India because the Vedic principles and founding fathers condemned it as sinful. Alcohol abuse is also a growing problem leading to domestic abuse or unemployment and alcohol's effects violate the cultural norms of India.
If you want to taste alcohol here, you can find it in many tourist destinations and big cities. Hotels and restaurants catering to tourists will direct you. You may need to purchase a permit though and if so your hotel staff will help you.
There are a number of drinks you may want to dry like arak, handi, lugdi, feni, and coconut toddies. It's not recommended to try homemade liquor though as many people have died from toxins. You'll also find plenty of imported liquors and beers, so if you want a Budweiser you can probably get one.
If you're heading to India and curious about what it's been like for an American, who's stayed here since 2018, then check out my posts on the Advantages and Disadvantages of Living in India.
Related Articles: