Bringing liquor on a flight to India can be helpful if you want to treat someone to cheaper imported liquor. For example, Jack Daniels in the USA is much less expensive than in India. This could be a great gift for that uncle or grandfather. 
As an American who's traveled around India for over 4 years, I've taken plenty of flights from the USA to India, and it's nice to bring a few small bottles of liquor for friends. 
So, how much liquor is allowed on international flights to India? You can bring 2 liters of alcohol on flights to India, according to Indian customs regulations. Typical liquor and wine bottles are 750 ml or 0.75 liters. This 2-liter limit applies to all alcoholic beverages like spirits, wine, beer, etc. You'll have to pay fees if you bring more than 2 liters. 
There are a few more mistakes to avoid if you want to bring alcohol into India from overseas, so be sure to read until the end. 
In this post, you'll learn:
The minimum age to bring alcohol into India
What happens if you exceed the alcohol customs limit?
Specific rules for bringing alcohol from the USA to India 
If you can drink your own alcohol on the flight
Rules for buying duty-free alcohol in India
How to pack your alcohol safely for the flight
How to declare liquor at customs in India
Liquor rules in popular Indian states
Popular liquor to buy in India
Websites to check the liquor allowances in India
Let's dive in! 
Planning a trip to India at some point? Check out my free ebook to help you save time and money, and avoid headaches. After +4 years in India, I've made plenty of mistakes, and this guide shares what I've learned so you can have a smoother trip.
Liquor Allowance For International Flights To India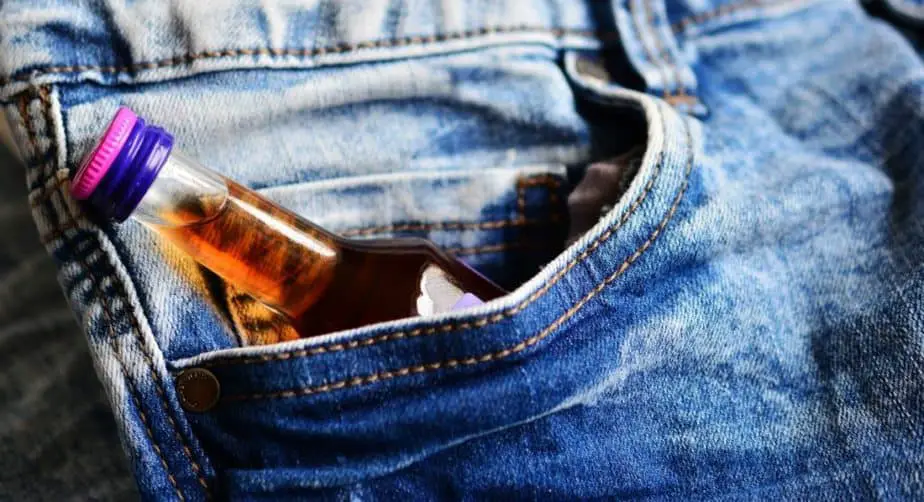 For travelers aged 18 years and older flying into India from international destinations, there's a 2-liter limit on the alcohol you can bring in duty-free. All alcohol is treated the same under the allowance, including spirits, wine, beer, and even those fruit coolers your auntie likes. 
Duty-free means that you won't have to pay any "duties" on this alcohol. But if you bring more, then you will have to pay additional taxes or fees at customs. 
What Happens if You Exceed the Liquor Limit on Indian Flights?
While you can bring in 2 liters of alcohol duty-free, carrying more isn't necessarily prohibited. But there's a catch: any amount beyond 2 liters will be subject to customs duties at arrival. 
For example, if you bring 3 bottles that are 750 ml, that's 2.25 L. So you'd pay customs charges on the 0.25 L. 
How Much Are Customs Charges on Alcohol in India? 
| | |
| --- | --- |
| Type of Alcohol | Customs Charges |
| Liquor, spirits, wine, and other misc alcohol  | Basics Customs Duty = 150% of purchase price |
| Beer | Basics Customs Duty = 100% of purchase priceSocial Welfare Surcharge = 10% of duties paid |
The customs charges are the same whether you enter New Delhi's airport, Chennai's airport, or another port of entry.  
Example of Customs Charge for Liquor in India
Let's say you bring 3 total liters of liquor into India, so 1 extra liter of liquor is over your allowance. 
If that 1 extra liter of liquor costs $20, then you'd have to pay Basics Customs Duty of $30 (150% of purchase price). 
This would be the same for other spirits, wine, and miscellaneous alcohol. 
Example of Customs Charge for Beer in India
Let's say you bring in 3 total liters of beer into India, so 1 extra liter of beer over your allowance. 
If that 1 extra liter of beer costs $20, then you'd have to pay Basics Customs Duty of $20 (100% of purchase price). 
Plus, you'd have to pay an extra $2 for the Social Welfare Surcharge. That is 10% of your customs duty charge. 
Pro Tip: Always keep your purchase invoices handy for clarity during declarations. You don't want the customs guy to make his own estimate. 
Can Liquor be Carried on Flights to India from the USA?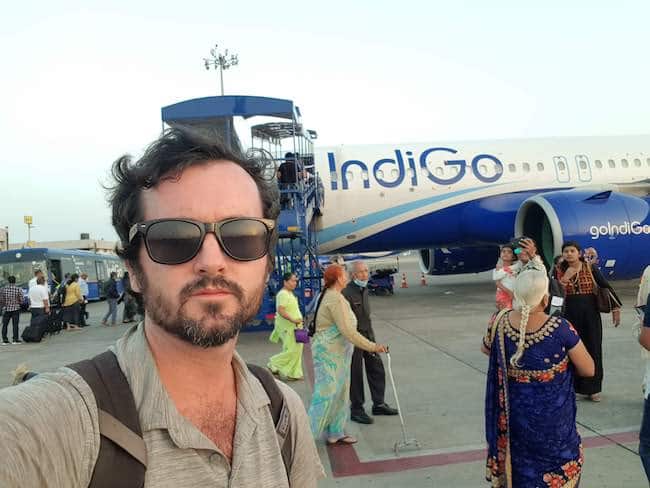 Yes, liquor can be carried on flights from the USA to India. The same 2-liter duty-free allowance applies. However, if you're considering packing it in your check-in luggage, ensure it's packed safely to avoid breakage. 
If you've bought your alcohol from the Airport Duty-Free shops (often after immigration and security checks), you can carry it in your hand luggage. A crucial thing to note is the packaging. 
The alcohol should be placed in a transparent, resealable plastic bag. The bag's maximum capacity shouldn't exceed 1 Liter. Bags measuring 20.5 cm x 20.5 cm or 25 cm x 15 cm are generally accepted. Ensure the bag is sealed properly to prevent any spillage or damage to other items in your carry-on.
Can You Drink Your Own Alcohol on Flights to India?
Many airlines have strict policies against consuming your own alcohol onboard. It's always a good idea to ask the cabin crew if you wish to consume what you've brought. Not adhering to airline policies can lead to uncomfortable situations or even fines.
I've never seen an airline allow customers to drink their own alcohol. Air India has banned customers from drinking their own liquor. 
Where Can You Check Your Airline's Policies on Alcohol?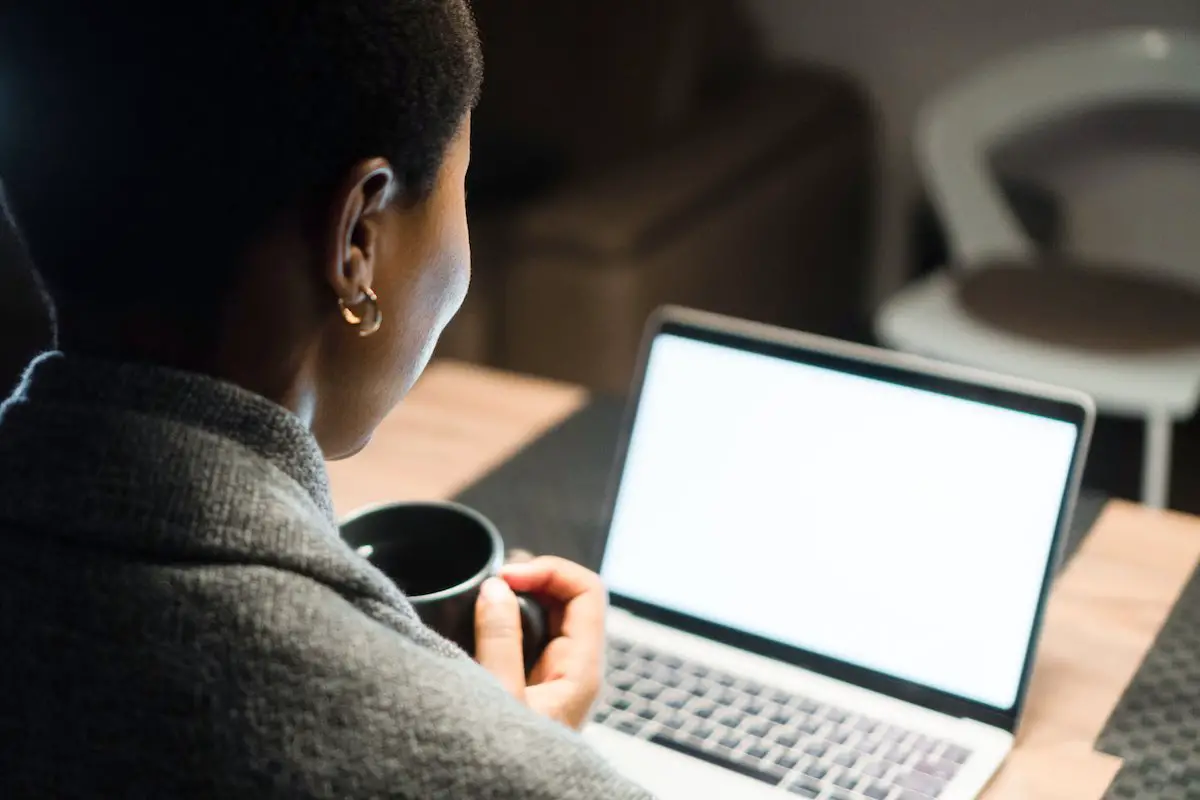 Here are the websites on airline policies on alcohol and other things for major Indian airlines, and major airlines that fly to India. 
Indian Government Sites for Customs and Duties:
1. Central Board of Indirect Taxes and Customs (CBIC): This is the primary site for all customs and excise duty-related information in India.
2. Bureau of Immigration, India: While primarily focused on immigration, it provides information on what one can bring into the country.
3. Airports Authority of India (AAI): Information related to various airports and related facilities in India.
Indian Airlines and Their Alcohol Policies:
1. Air India: You can find details related to baggage and other policies under their 'Travel Information' tab.
2. IndiGo: Information on their baggage policy can be found under 'Plan B' tab > 'Baggage'.
3. SpiceJet: Under 'Travel Info' > 'Baggage Allowance', you can find details about what you can bring.
International Airlines with Major Operations to India and Their Alcohol Policies:
1. Emirates: 'Before you fly' > 'Baggage' for all baggage-related guidelines.
2. British Airways: Travel help and advice > 'Baggage essentials' for details.
3. Singapore Airlines: Under 'Travel Info' > 'Baggage', you'll find their baggage policy.
4. Lufthansa: Travel guide > 'Baggage' for the baggage policy.
5. Etihad Airways: Plan and book > 'Baggage guide' for their baggage policies.
6. Qatar Airways: 'Before you fly' > 'Baggage' for baggage details.
How to Pack Your Alcohol Safely for Flights
When packing alcohol for flights, especially in check-in luggage, follow these steps:
1. Bubble Wrap: Surround each bottle with adequate bubble wrap.
2. Secure with Tape: Make sure the bubble wrap is secured with tape.
3. Central Positioning: Position the bottle in the center of your suitcase, cushioned by clothes or other soft items.
4. Use a Hard Case: If possible, use hard case luggage that offers better protection against impacts.
5. Sealable Bags: Even if packing at check-in, placing bottles in sealable bags can prevent potential leakage from affecting your belongings.
Rules for Buying Duty-Free Alcohol in Indian Airports
The 2-liter alcohol allowance applies if you purchase in the airport too. Duty-free shops in Indian airports are usually located after immigration and security checks in the departure area. For arrivals, after you disembark and before customs. Simply present your passport and boarding pass, select the liquor of your choice, and make a payment. 
I bought some Indian-made whisky to fly back to the USA, and the rules were the same. They packed it in a sealed plastic bag, and I put it in my carry-on luggage. When I arrived at customs, they cut it open to take a look, then taped it up again. 
What are the Rules For Buying Duty-Free Alcohol in India?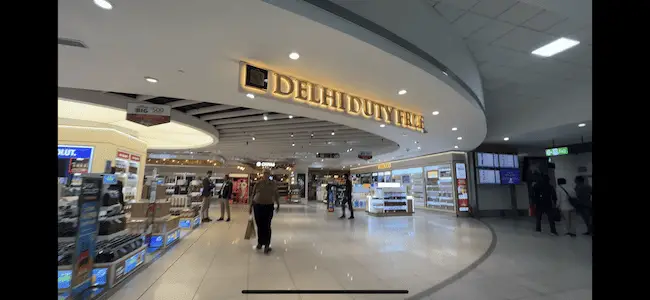 When buying duty-free liquor in India:
1. You must be an international passenger.
2. The usual limit is 2 liters per adult passenger.
3. It's typically cheaper than outside due to the exemption of local taxes.
4. Always compare prices across different duty-free stores and maybe even with your home country to get the best deal.
Popular Indian States and Their Liquor Laws/Limits
While the duty-free limit is standardized, each Indian state has its own regulations regarding the sale and consumption of alcohol. For instance:
Gujarat, Bihar, Nagaland, and Lakshadweep: Alcohol is prohibited. Most people won't go to these places.
Kerala: The sale is restricted to government-approved outlets.
Goa: Liberal liquor laws and lower taxes.
Delhi, Mumbai, Chennai, Bangalore, and other popular airports don't have any restrictions on bringing alcohol in. 
Always check specific state regulations before carrying alcohol internally within India.
How to Declare Liquor at Customs in India
Upon arrival, choose the Red Channel if you have items to declare (like excess alcohol) and the Green Channel if you don't. If declaring, you'll need to fill out a customs declaration form, mentioning the type and quantity of liquor. You might be required to pay the applicable duty.
Popular Indian Liquor Brands to Consider as Gifts or Personal Enjoyment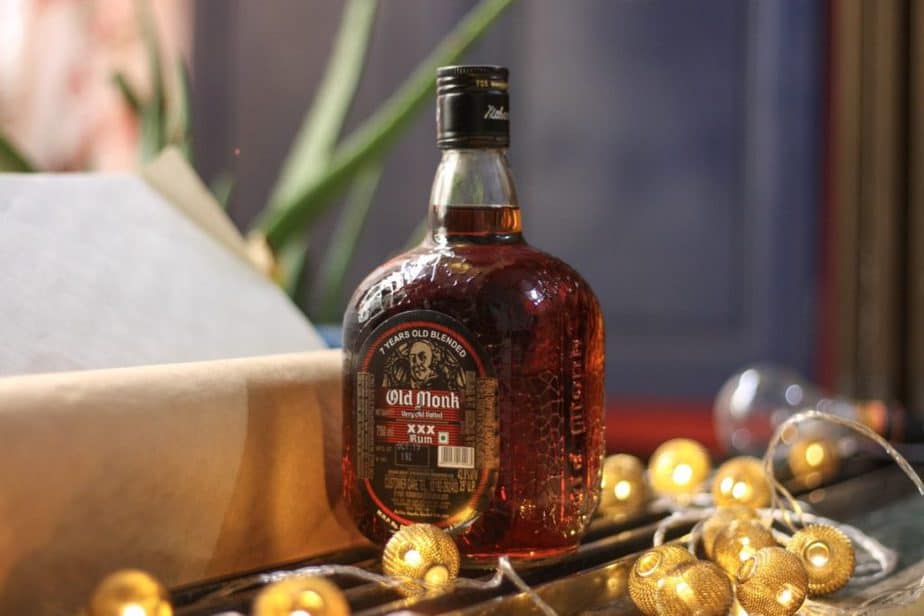 India boasts an array of indigenous alcoholic beverages that reflect its rich cultural and regional diversity. If you're thinking of picking up something authentically Indian, here are a few suggestions:
1. Old Monk: This is an iconic Indian dark rum, known for its distinctive taste and smoothness. A favorite among rum enthusiasts, it's often enjoyed neat or with a splash of water. My aunt liked this one (especially the price) after a long day of seeing monuments and historic Indian sites.
2. Amrut Single Malt: Hailing from Bangalore, this whiskey has gained international acclaim and can easily rival some of the best single malts from Scotland. A great choice for whiskey aficionados.
3. Rock and Water Goa Whisky: A product of the sunshine state of Goa, this whiskey offers a blend of rich flavors and is quite popular among tourists and locals alike.
4. Kingfisher Beer: While it's not a liquor, Kingfisher is arguably India's most famous beer brand and is found almost everywhere in the country. It's light, crisp, and perfect for India's warm climate.
5. Feni: This one's for the adventurous. Feni is a spirit produced exclusively in Goa. Made from either cashew apples or coconut sap, it's potent and has a unique taste. 
6. Sula Vineyards: India's burgeoning wine scene is making waves, and Sula Vineyards, located in Nashik, is at the forefront. Their range of reds, whites, and rosés are worth exploring.
For those wishing to gift or indulge in something truly Indian, any of these options would be perfect. Remember, however, to always check the alcoholic content and ensure you adhere to any restrictions when flying internationally.
FAQ
Can I bring Indian-made liquor when I return to India from an international trip?
Yes, you can. The 2-liter alcohol allowance applies. Even if the liquor is Indian-made, if it's purchased outside India, it's subject to the 2-liter duty-free allowance per adult passenger. Anything above this limit will be taxabl
Are there special allowances or restrictions for non-resident Indians(NRIs) who bring alcohol to India?
The liquor allowance is standard for all international travelers, including NRIs. NRIs don't receive any special allowances or face additional restrictions when it comes to bringing liquor into India
Do I need to retain my purchase invoice for the liquor I'm carrying into India?
Yes, it's a good idea to keep your purchase invoices handy. In case customs officers want to verify the quantity and type of liquor you're carrying, having an invoice can expedite the process and avoid potential misunderstandings.
What's the duty rate in India if I exceed my liquor allowance?
The duty rate is 150% of the purchase price for liquor and wine. The duty rate on beer is 100% of the purchase price, but you must pay an 10% of your duty. As a general guideline, expect to pay a hefty percentage of the liquor's value. Always check the current rates before traveling or consult the customs department's official website.
Can I distribute my liquor allowance across multiple bottles?
Yes, you can. Your allowance is based on volume (2 liters), not the number of bottles. So, for instance, you could bring four 500ml bottles, which would total your 2-liter allowance.
Final Thoughts
Navigating the ins and outs of liquor allowances for international flights to India can be tricky, but I hope this guide has clarified it. Remember, as a seasoned traveler and someone who's been on countless flights to India, I can't emphasize enough the importance of staying within the limit of 2 liters per adult. It keeps things hassle-free. 
Additionally, always be cautious about how you pack your alcohol, ensuring it's safe and secure to prevent any unwanted spills or breakages. And, if you're planning to buy duty-free from Indian airports, familiarize yourself with the rules beforehand to make the most of your purchase. 
Lastly, while it's tempting to carry more than the allowed quantity (especially when gifting), be prepared for the possibility of paying additional duties or facing other regulations. Always keep local laws in mind, particularly if you're moving between Indian states, as liquor laws in India can vary widely. Safe travels, and cheers to your next adventure!
Read more: