A workation near Delhi could take you to historical forts, opulent palaces, or lush mountains. 
Delhi, India's bustling capital, brims with energy, history, and vibrancy. As a traveler exploring India's nooks and crannies for over four years, dreaming of setting foot in every state, I've unearthed some of the best workation spots close to Delhi. 
Here's a sneak peek into the top 13 workations near Delhi:
1. Jaipur: Best Overall
2. Agra: Best for History Buffs
3. Varanasi: Best Spiritual Experience
4. Chandigarh: Best Creative Inspiration
5. Leh, Ladakh: Best Mountain Views
6. Rishikesh: Best for Yoga
7. Shimla: Best for a Cool Climate Workation
8. Gurugram: Best for Malls
9. Noida: Best for Film Buffs
10. Haridwar: Best for Soul Seekers
11. Amritsar: Best Street Food
12. Nainital: Best Natural Retreat
13. Mussoorie: Best Panoramic Views
If you hastily skim through or decide to skip out now, you're truly missing out on some transformative experiences that could redefine your work-life balance. From Gurugram's modern luxury to Varanasi's spiritual ghats, there's something for every nomad.
Stay with me as we embark on this journey where I'll unpack each destination's allure, pinpoint the best accommodations, introduce you to quaint cafes and dynamic coworking spaces, and spill the beans on local meetups. 
And, because I believe that the true essence of a place is often hidden in its local secrets, I'll be dropping a coveted local tip for each location. 
Ready for the adventure? Let's dive in!
Planning a trip to India at some point? Check out my free ebook to help you save time and money, and avoid headaches. After +4 years in India, I've made plenty of mistakes, and this guide shares what I've learned so you can have a smoother trip.
Why Workations Near Delhi are a Game Changer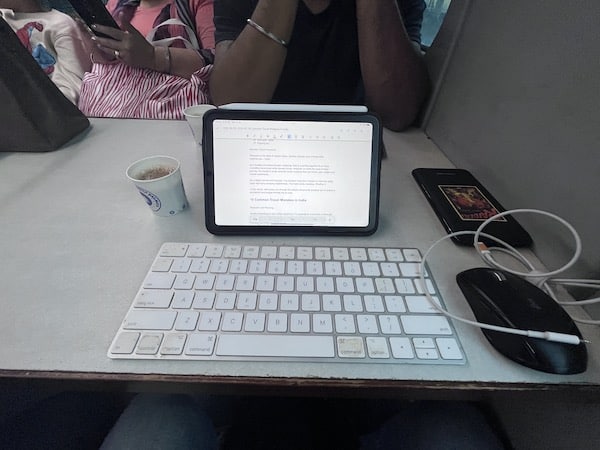 Delhi, often dubbed as the 'Heart of India,' is not just a bustling metropolis, but a fusion of the old and the new. With the airport, trains, and buses you can find any type of workation vibe you want. 
Looking for a mountain retreat? Leh is less than a 2 hour flight away. Want a bustling modern city? Gurugram is less than an hour metro ride away. Want to meet yoga practitioners? It's just a few hour bus ride to Rishikesh. 
Diverse Vibes, Just a Flight, Train or Bus Ride Away:
For the Mountain Lover: Seek refuge from your daily grind in the lofty peaks of Leh or the colonial charm of Shimla. The snow-capped landscapes and crisp mountain air are the perfect antidote to your work stress.
Seeking Modern Luxuries? Gurugram boasts some of the country's swankiest malls and high-end restaurants. It's a stark, yet pleasant contrast to Delhi, presenting the future of urban India.
Lights, Camera, Action! If the cinematic world appeals to you, Noida with its famous 'Film City' offers a peek into the glamorous world of television and cinema.
For the Spiritual Seeker: Dive deep into yoga, meditation, and self-reflection in Rishikesh. This town isn't just about spirituality; it's also about connecting with a global community of seekers and nomads.
A Date with History: The majestic forts of Jaipur and the immortal beauty of the Taj Mahal in Agra are testimonies to India's rich past. These cities offer a perfect blend of work and immersive travel experiences.
Why A Workcation Near Delhi Is Absolutely Worth It:
Beyond just the variety in vibes, workations near Delhi present a plethora of experiences. There's an opportunity to dive deep into local cultures, sample diverse cuisines, attend unique festivals, and meet people from all walks of life. The connectivity from Delhi, be it by roads, trains, or flights, makes transitioning from one vibe to another seamless and hassle-free.
In essence, if you're looking to blend work with diverse travel experiences, destinations near Delhi present a palette so vibrant, it's bound to leave you both inspired and rejuvenated. Whether it's the hustle and bustle of modern cities, the tranquillity of the mountains, the depth of spiritual practices, or the tales from bygone eras, there's something here for every digital nomad. 
So why wait? Dive into the multifaceted world of workations near Delhi!
Read more: Knowing how to get around India will help you have a seamless workation because you can take trains, planes, buses, and even elephants to get to your next workstation.
​​13 Best Workations Near Delhi
1. Jaipur: Best Overall
Jaipur, affectionately termed the 'Pink City,' is a vibrant blend of history and modernity. The capital of Rajasthan, it's an abode of grand palaces, bustling markets, and modern cafes that perfectly cater to the digital nomad.
Accommodations:  
Heritage Stays: Rambagh Palace offers a royal experience where you can work amidst grandeur.
Modern Hostels: Zostel Jaipur is a hub for backpackers, making it a great place to network and work.
Luxury Resorts: Fairmont Jaipur offers lavish rooms and dedicated spaces for a serene work environment.
Attractions:  
Amber Fort: A grand fort situated on a hill, showcasing Rajput architecture at its best.
Hawa Mahal: An iconic structure known for its unique pink façade and intricate jali work.
Local Bazaars: Dive into Johari Bazaar or Bapu Bazaar for some retail therapy.
Co-working Spaces & Cafes:  
Step Out Café: Popular amongst freelancers for its relaxed atmosphere and fast WiFi.
Thikana Coworking Space: A dedicated space for professionals, complete with meeting rooms.
Local Tip: To truly immerse yourself in the Jaipur experience, make sure to attend a traditional Rajasthani folk performance. The cultural nights at Nahargarh Fort are a delightful combination of dance, music, and local cuisine.
Jaipur provides a refreshing break from the regular with its blend of royal experiences and contemporary amenities, making it an outstanding workation destination.
Read more: Best Times To Visit India's Most Popular Destinations
2. Agra: Best for History Buffs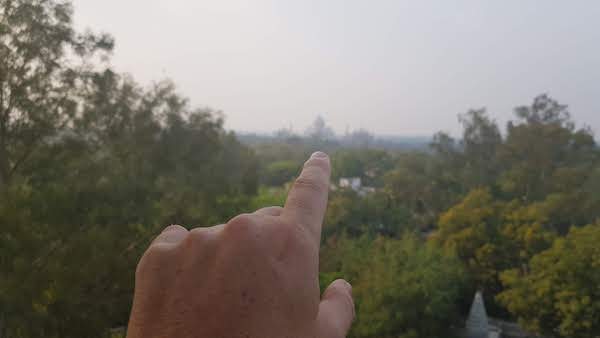 Most renowned for housing the iconic Taj Mahal, Agra offers much more than this monument of love. Drenched in Mughal history and rich architecture, Agra provides a picturesque backdrop that would inspire any remote worker.
Accommodations:  
Heritage Stays: The Oberoi Amarvilas boasts Taj Mahal views right from your room, ensuring inspiration as you work.
Budget Hotels: Hotel Atulyaa Taj offers modern amenities without breaking the bank.
Boutique Experiences: Coral Court Homestay mixes traditional aesthetics with contemporary comforts.
Attractions:  
Taj Mahal: No introduction needed. Best visited during sunrise or sunset.
Agra Fort: Another UNESCO World Heritage site, it's a testament to Mughal architectural splendor.
Mehtab Bagh: A quiet garden offering an unobstructed view of the Taj, especially captivating during the golden hour.
Co-working Spaces & Cafes:  
Sheroes Hangout Café: More than just a café, it's a social enterprise supporting acid attack survivors. Strong WiFi and stronger coffee make it a favorite.
The Workspace Agra: A dedicated co-working space for professionals looking for a quiet environment.
Local Tip: While the Taj is the crowning jewel, don't miss out on the city's culinary scene. The local street food, especially the famous 'Petha,' is a must-try. For a unique dining experience, check out Pinch of Spice, which offers tantalizing Mughlai dishes with a modern twist.
In a nutshell, Agra is more than the Taj Mahal. It's a city that seamlessly weaves history with the present, offering a workation experience that's both enriching and invigorating.
Read more: Instagram Worthy Spots in Agra
3. Varanasi: Best Spiritual Experience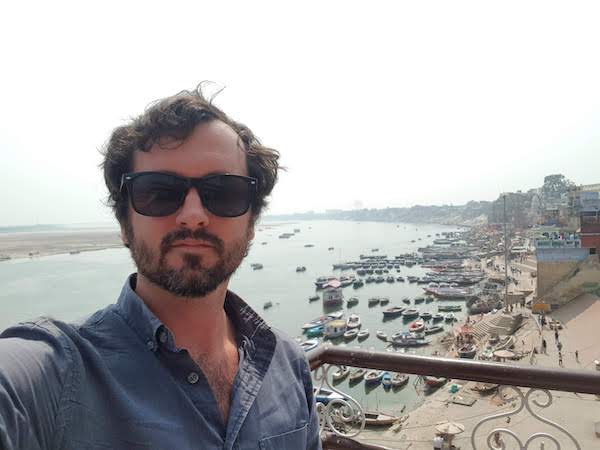 Often referred to as the spiritual capital of India, Varanasi is a city of contrasts. Amidst the chaotic lanes lies a profound sense of tranquility, especially along the ghats of the Ganges. For a digital nomad, it provides a deep dive into India's ancient culture, spirituality, and daily rhythm of life.
Accommodations:  
Riverside Luxury: BrijRama Palace – Located on the Darbanga Ghat, it offers a royal stay with views of the Ganges.
Budget Stays: Stops Hostel Varanasi – A traveler's favorite, ensuring comfort and community.
Traditional Charm: Ganges View – A homestay that captures the very essence of Varanasi.
Attractions:  
Kashi Vishwanath Temple: A beacon of spirituality, attracting pilgrims from all over.
Assi Ghat: Perfect for witnessing the evening 'aarti' ceremony.
Banaras Hindu University (BHU): One of Asia's largest, it's a hub of culture and knowledge.
Co-working Spaces & Cafes:  
Open Hand Café: A haven for remote workers, known for its coffee and pastries.
Blue Lassi: Not a coworking space, but a must-visit for its renowned fruit lassis.
Startupreneurs: A co-working space fostering innovation, perfect for networking and focusing.
Local Tip: To truly soak in the city's essence, take an early morning boat ride on the Ganges. The sight of the sun rising over the river, with the backdrop of temples and the echoing sounds of bells and chants, is surreal. For a local culinary experience, try the city's signature 'Banarasi Paan' at a local shop.
In essence, Varanasi provides a workation experience that goes beyond just work. It's a spiritual journey, an introspection, and an experience that's bound to leave a lasting impact on your soul.
Read more: How To Spend An Ideal Day in Varanasi
4. Chandigarh: Best Creative Inspiration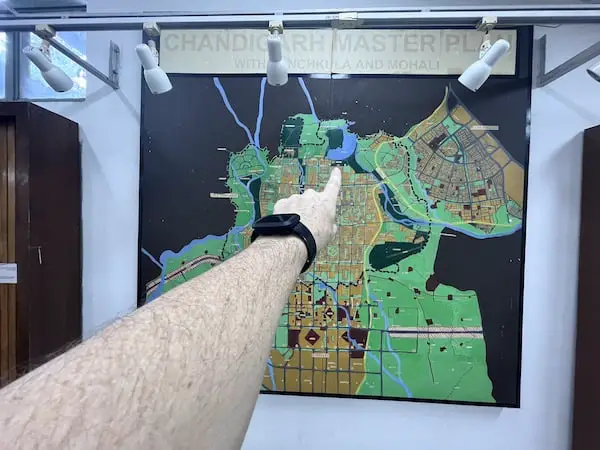 Famously known as India's first planned city, Chandigarh is a harmonious blend of architecture, design, and culture. The brainchild of the architect Le Corbusier, Chandigarh is a city of gardens, broad streets, and a contemporary vibe, making it an ideal backdrop for digital nomads seeking a more structured environment.
Accommodations:  
Lake-facing Luxury: The Lalit Chandigarh offers panoramic views of the Shivalik range and a tranquil lakeside setting.
Boutique Stays: Hotel Aquamarine is a stylish and comfortable haven for travelers.
Budget Options: Jullundur Hotel provides cost-effective accommodations without compromising on amenities.
After Work Attractions:  
Rock Garden: A sculpture garden made entirely from industrial and domestic waste.
Sukhna Lake: Perfect for evening walks or boat rides.
Le Corbusier Centre: Offers insights into the history and planning of the city.
Co-working Spaces & Cafes:  
Innov8 Coworking: A vibrant space that fosters collaboration and innovation.
Books n Brew: A café that's a favorite among book lovers and freelancers alike.
The Brew Estate: When you want to mix work with a side of craft beer.
Local Tip: Chandigarh's sector 17 market is not just for shopping. It's the city's heart, teeming with life. Be sure to indulge in some local Punjabi delicacies at the street-side eateries.
In sum, Chandigarh stands out as an emblem of modern India, offering a structured and enriching environment for remote workers. It's where you can witness the confluence of innovative architecture and age-old traditions, making every workation here a memorable experience.
Read more: Best Places for Photography in India
5. Leh, Ladakh: Where Work Meets Wanderlust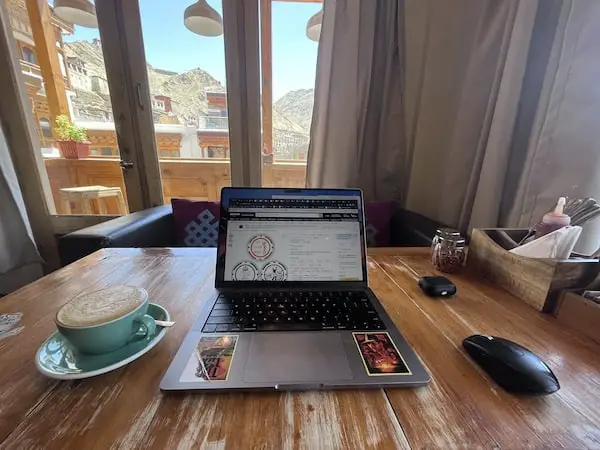 A bit further from Delhi, but still a quick flight, Leh in Ladakh is often dubbed 'The Roof of the World.' 
Its dramatic landscapes, monasteries perched on hilltops, and deep-blue skies make it one of the most surreal destinations in India. 
Leh offers an unmatchable work backdrop and a genuine off-the-beaten-path experience for the digital nomad with an adventurous spirit.
Accommodations:  
Luxe Amidst the Mountains: The Grand Dragon Ladakh offers luxury without compromising on the authentic Ladakhi feel.
Traditional Homestays: Ladakh Sarai provides an immersive experience with cozy mud cottages.
Eco-Friendly Stays: Himalayan Eco Resort is all about sustainability and panoramic views.
Attractions:  
Pangong Lake: A mesmerizing high-altitude lake, changing colors with the sun's angle.
Shanti Stupa: A symbol of peace, offering panoramic views of Leh.
Nubra Valley: A unique desert landscape set amidst the Himalayas.
Co-working Spaces & Cafes:  
Leh is more about traditional cafes than dedicated co-working spaces. However, many cafes accommodate digital nomads with a work-friendly environment.
Gesmo German Bakery: Renowned for its pastries and solid Wi-Fi.
Café Cloud: Where delicious food meets heartwarming views.
Pumpernickel German Bakery: A quiet corner perfect for focusing on work.
Local Tip: Remember to acclimatize! Given Leh's altitude, resting and getting used to the thin air upon arrival is essential. A local favorite to combat altitude sickness is the Ladakhi herbal tea called 'Gur Gur Cha.' Also, be mindful that internet connectivity can sometimes be intermittent, so it's wise to plan important meetings and tasks accordingly.
A workation in Leh, Ladakh is not just about work; it's an expedition into some of the world's most awe-inspiring terrains. It challenges and rewards equally, ensuring an experience you'll cherish for a lifetime.
Read more: Indian Airport Travel Tips
6. Rishikesh: Best for Yoga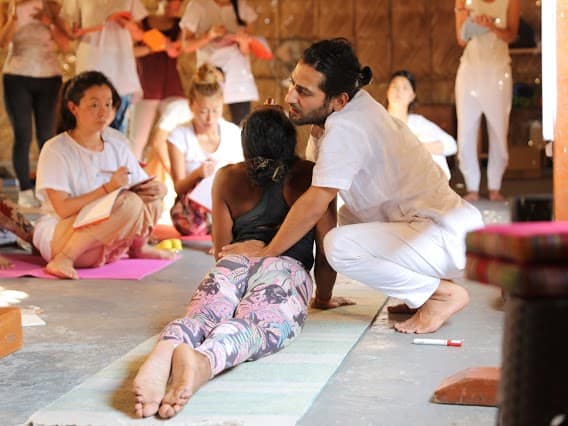 Rishikesh, often dubbed the 'Yoga Capital of the World', is more than just a destination for spiritual seekers. Nestled on the banks of the holy Ganges, this city offers a perfect blend of tranquillity and modernity, making it a sought-after spot for digital nomads from across the globe.
Rishikesh combines the serenity of the Himalayan foothills with the vibrancy of a bustling town. The continuous hum of temple bells, chants, and the soothing flow of the Ganges create a work environment like no other. Plus, as an international hub for yoga and meditation, taking breaks here could mean a refreshing yoga session or a calming meditation hour by the river.
Accommodations:
Ganga Kinare: A riverside boutique hotel offering modern amenities amidst traditional elegance.
Live Free Hostel: Perfect for solo travelers, it combines affordable stays with a friendly, work-conducive environment.
Must-see Attractions:
Laxman Jhula: An iconic suspension bridge with a rich history and stunning views of the Ganges.
Triveni Ghat: Witness the mesmerizing Ganga Aarti performed every evening, a spectacle that stays etched in memory.
Hidden Gem: The Beatles Ashram – a serene spot where the famous band once stayed and composed several songs.
Notable Coworking Spaces:
The Blue Space: Located near Laxman Jhula, it offers a peaceful setting with high-speed internet and a community of like-minded individuals.
Cafes with Free WiFi:
Little Buddha Café: With a view overlooking the Ganges, enjoy sumptuous meals while you work.
Oasis Café: Their rejuvenating herbal teas paired with a serene ambiance make work seem more like leisure.
Digital Nomad Get-togethers:
Join the myriad yoga and meditation retreats that often have a good mix of locals and international visitors. It's a great way to network or simply unwind. Keep an eye out for events or workshops at popular yoga schools like [Parmarth Niketan](https://www.parmarth.org/).
Pro Tip: If you're keen on learning yoga or meditation during your stay, Rishikesh has some of the best ashrams and schools. It's a good idea to register in advance, as they often fill up quickly, especially during peak seasons.
Read more: Workations in Kerala
7. Shimla: The Colonial Charmer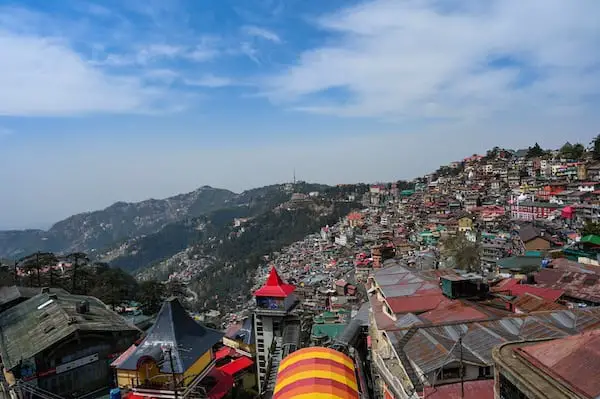 Tucked away amidst the folds of the Himalayan mountains, Shimla, the erstwhile summer capital of British India, beckons with its colonial charm, cobbled streets, and cool climate. Its historic buildings, bustling bazaars, and tall deodar trees make it an enchanting place to combine work and relaxation.
Accommodations:  
Colonial Elegance: The Oberoi Cecil is a window to Shimla's colonial past with all the modern luxuries.
Mountain Vistas: Wildflower Hall stands out with its captivating views and top-tier amenities.
Budget-Friendly Stays: Hotel Dalziel is both pocket-friendly and oozes old-world charm.
Attractions:  
The Ridge: A large open space in the heart of town, offering panoramic views of the mountain ranges.
Kalka-Shimla Railway: A UNESCO World Heritage site, this toy train offers one of the most scenic railway journeys in India.
Jakhoo Temple: A hilltop temple dedicated to Lord Hanuman, providing a panoramic view of Shimla.
Co-working Spaces & Cafes:  
The Brew Estate: A delightful blend of work ambiance and an extensive menu of craft beers.
Wake & Bake Café: With views of the Ridge and a relaxed setting, it's a favorite among many.
Himachal Co-working: The first dedicated co-working space in Shimla catering to digital nomads and remote workers.
Local Tip: If you're looking to understand Shimla beyond its touristy veneer, take a leisurely walk down the Heritage Walking Trail. It'll guide you through some lesser-known spots and narratives of Shimla's colonial era. And when in Shimla, a steaming plate of local *Sidu* (a type of bread) paired with chutney is a must-try!
Shimla, with its easy blend of natural beauty and rich history, provides the perfect backdrop for a memorable workation. Every alley tells a story, and the pleasant weather ensures productivity stays high while stress melts away.
Read more: Solo Trips From Delhi
8. Gurugram: Best Malls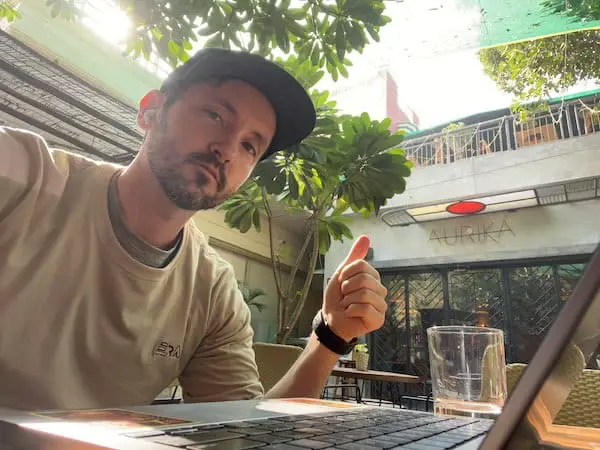 Stepping away from the serenity of the mountains, Gurugram – previously known as Gurgaon – is a modern juxtaposition. Part of the National Capital Region (NCR), it's a thriving hub of businesses, with skyscrapers rising tall amidst pockets of green. The city is synonymous with modernity, nightlife, and a plethora of dining and cultural options. 
For a digital nomad, Gurugram offers the best of both worlds – urban amenities and nearby retreats.
Accommodations:  
Lavish Respite: The Oberoi, Gurgaon offers a luxurious experience with views of its reflection pool and green wall.
Business Comfort: Hyatt Place is perfectly tailored for the business traveler.
Eco-Friendly Option: The Pllazio Hotel is an elegant mix of old-world charm and contemporary efficiency.
Attractions:  
Cyber Hub: A socializing zone replete with cafes, breweries, and restaurants.
Aravalli Biodiversity Park: For those seeking a peaceful retreat amidst nature.
Co-working Spaces & Cafes:  
WeWork: A popular international co-working brand with several spots around the city.
91springboard: Catering to startups and freelancers, it's buzzing with innovative ideas.
Blue Tokai Coffee Roasters: Perfect for a casual work setting, paired with fresh, artisanal coffee.
Local Tip: For a true taste of Gurugram, take a short auto-rickshaw ride to the *Sadar Bazaar*. It's the perfect place to pick up local spices, textiles, and crafts. If you're there in the evening, don't miss out on the local street food, especially the *Golgappas*.
Gurugram seamlessly integrates India's rich past and booming future. With its city comforts and accessibility to Delhi's historical sites, it offers a workation spot that's dynamic, vibrant, and always on the move. Whether you're a startup enthusiast, a foodie, or just someone seeking a metropolitan work environment, Gurugram awaits!
9. Noida: Best for Film Buffs
Noida, short for the New Okhla Industrial Development Authority, might have industrial roots but has rapidly transformed into an urban oasis of modern living. With expansive green belts, state-of-the-art infrastructure, and buzzing commercial zones, Noida has everything a digital nomad might seek for a productive yet comfortable workation.
Accommodations:  
Luxury Redefined: Radisson Blu Hotel Noida offers top-notch facilities with impeccable service.
Economic and Elegant: Park Ascent is ideal for those wanting luxury without the hefty price tag.
Boutique Charm: P.K. Boutique Hotel offers a cozy atmosphere with personalized attention.
Attractions:  
DLF Mall of India: Boasting a range of international brands, it's the perfect place for shopping and entertainment.
Noida Film City: Get a behind-the-scenes look at some of India's major TV broadcasters and film studios.
Okhla Bird Sanctuary: A paradise for bird-watchers and nature enthusiasts, located right at the edge of Noida.
Co-working Spaces & Cafes:  
Innov8 Coworking: A vibrant community, perfect for networking and collaboration.
Spring House Coworking: Offers a balanced environment for startups, freelancers, and business travelers.
Theos Café & Lounge: Great for when you prefer working with the aroma of baked goods and fresh coffee wafting around.
Local Tip: One of the best-kept secrets of Noida is the Sanjay Lake. Parks surround this man-made lake and is the perfect place for an early morning or late evening stroll. And for the foodies, make sure to visit the Brahmaputra Market for an array of North Indian street foods, especially Chaat and Kebabs.
Noida combines the tranquility of its green pockets with the hustle and bustle of urban life. If you're looking for a workation spot that offers a little bit of everything – entertainment, culture, and nature – Noida should definitely be on your list!
10. Haridwar: The Spiritual Sojourn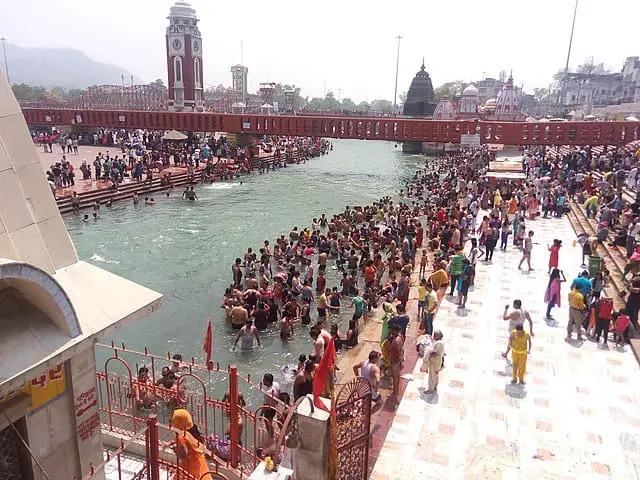 Perched along the holy river Ganges, Haridwar is a mesmerizing blend of spirituality, tradition, and natural beauty. Its name translates to "Gateway to God," and it offers a tranquil setting for those looking to combine work with a journey of self-discovery.
Accommodations:  
River View Retreat: Haveli Hari Ganga is a heritage hotel offering a serene ambiance with views of the Ganges.
Holistic Stay: Ganga Lahari provides a rejuvenating experience, combining modern facilities with traditional wellness routines.
Budget-Friendly: Hotel Aditya offers affordable yet comfortable stays for the budget traveler.
Attractions:  
Har Ki Pauri Ghat: The most famous ghat in Haridwar, where the evening *Ganga Aarti* is a divine spectacle to behold.
Mansa Devi Temple: Perched atop the Bilwa Parvat, it offers panoramic views of the city.
Rajaji National Park: A haven for wildlife enthusiasts, showcasing the rich biodiversity of the region.
Co-working Spaces & Cafes:  
The Workspace: Haridwar's primary co-working facility, fostering a community of freelancers and professionals.
Café de Ganges: An idyllic setting by the river, perfect for work sessions accompanied by a hot cuppa.
Mathura Walon Ki Pracheen Dukaan: While more of a traditional eatery, its calming ambiance is ideal for those wanting to work in a traditional setting.
Local Tip: For a break from work, take a short drive to the Neel Dhara Pakshi Vihar, a bird-watching haven especially during the migratory season. And for a unique dining experience, head to Chotiwala, one of Haridwar's oldest and most iconic eateries, renowned for its traditional North Indian fare
11. Amritsar: A Melange of Spirituality, Heritage, and Flavor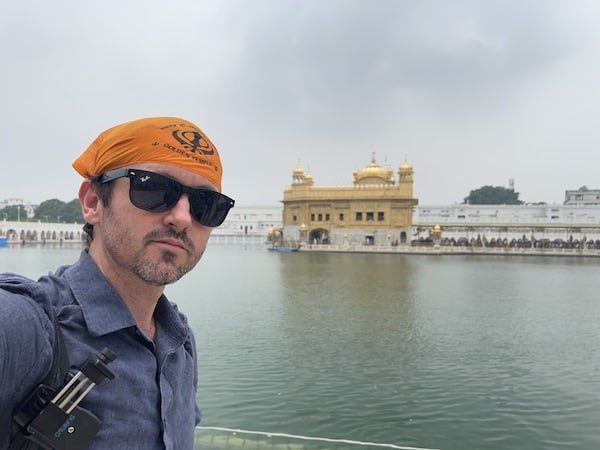 Amritsar, the jewel of Punjab, is a spiritual hub and testimony to India's complex history and delicious culinary prowess. Working from Amritsar offers a unique chance to immerse oneself in its divine ambiance, while also enjoying the flavors and stories the city has to offer.
Accommodations:  
Lavish Stay: Taj Swarna exudes luxury and combines Punjabi culture with modern amenities.
Spiritual Retreat: Hotel City Park is located close to the Golden Temple, providing a spiritual atmosphere for its guests.
Budget Elegance: Hotel HKJ Residency is a pocket-friendly option that doesn't compromise on comfort.
Attractions:  
Golden Temple (Harmandir Sahib): The epicenter of Sikh faith, its gold-plated structure and the serene Sarovar pond offer tranquility and reflection.
Jallianwala Bagh: A poignant reminder of India's freedom struggle and the sacrifices made.
Wagah Border Ceremony: A unique military drill at the India-Pakistan border, showcasing both rivalry and camaraderie.
Co-working Spaces & Cafes:  
Kickstart Coworking: A collaborative space for entrepreneurs, freelancers, and creators.
Kulcha Land: While it's primarily a restaurant, its laid-back atmosphere is ideal for work with a side of the city's famous Kulchas.
Meraki Coffee Roasters: A contemporary cafe offering freshly brewed coffee, perfect for those caffeine-fueled work sessions.
Local Tip: If you're in Amritsar, don't miss the chance to volunteer at the Golden Temple's community kitchen, or Langar. Serving food to thousands daily, it's a humbling experience. And for the epicureans, indulge in the city's street food, especially the Amritsari fish and Lassi.
Amritsar is a destination that will fill your soul, both spiritually and gastronomically. Its rich tapestry of history, combined with the warm hospitality of its people, makes it an unparalleled workation spot.
12. Nainital: The Lake District of India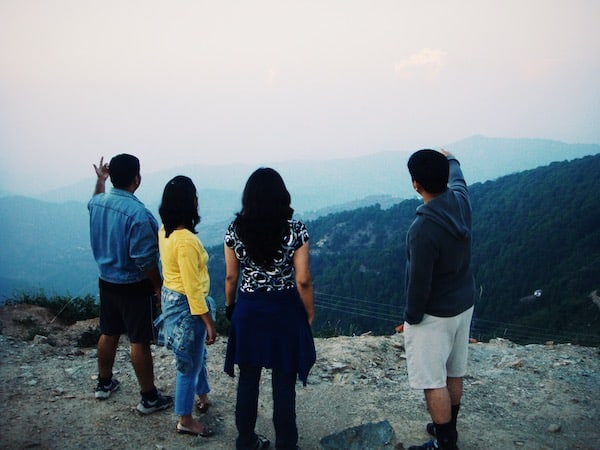 Set amidst the Kumaon hills of Uttarakhand, Nainital offers a refreshing escape from the hustle and bustle. The shimmering Naini Lake, surrounded by majestic mountains, offers a serene backdrop for work, making it an ideal retreat for those in search of inspiration and relaxation.
Accommodations:  
Luxury Amidst Nature: The Naini Retreat offers a colonial charm combined with panoramic views of the lake.
Cozy Stay: Lakeside Inn provides a homely feel right at the heart of the town, overlooking the Naini Lake.
Budget Friendly: Hotel Himalaya is a vintage hotel with both lake-facing and non-lake facing rooms at affordable prices.
Attractions:  
Naini Lake: Enjoy boating or simply stroll around this enchanting lake during your leisure hours.
Snow View Point: Accessible via cable car, it provides breathtaking views of the snow-capped Himalayas.
The Mall Road: A shopping and recreational hub lined with eateries, shops, and hotels.
Co-working Spaces & Cafes:  
Café de Mall: With its lake views and high-speed internet, it's a preferred spot for many remote workers.
Sakley's Mountain Café: A cozy cafe known for its ambiance and delicious pastries.
Himalayan Roots: While not a traditional coworking space, it's a popular spot for digital nomads given its peaceful ambiance.
Local Tip: For a truly serene experience, head early to the Naina Devi Temple, located at the northern end of the lake. Also, don't forget to try the local momos and thukpas from the Tibetan Market, perfect for a chilly evening.
With its captivating beauty and laid-back vibe, Nainital is the epitome of a perfect workation. Whether you're gazing at the reflection of the stars in the lake at night or enjoying a misty morning, Nainital ensures a rejuvenating experience.
13. Mussoorie: The Mesmerizing Hill-Queen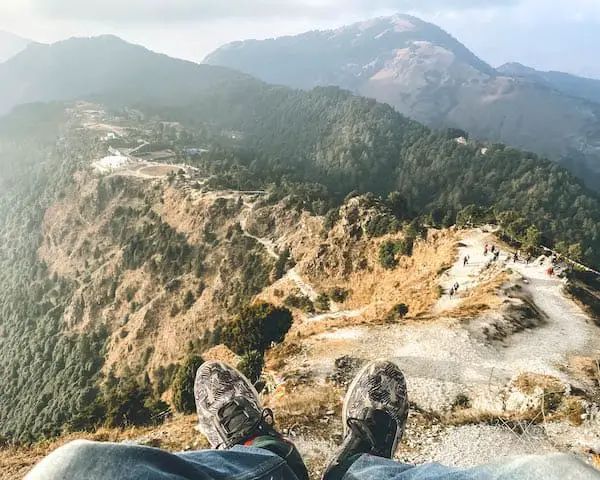 Perched atop the rolling green mountains of Uttarakhand, Mussoorie offers breathtaking views of the Doon Valley and Shiwalik Ranges. Its pleasant climate, combined with the lingering scent of pine, makes it an idyllic workation destination for both relaxation and productivity.
Accommodations:  
Colonial Grandeur: WelcomHotel The Savoy offers a vintage colonial experience with all modern amenities.
Mountainside Retreat: JW Marriott Walnut Grove Resort & Spa blends luxury with panoramic vistas of the Himalayas.
Budget Haven: Hotel SunGrace offers comfort with its hill-facing rooms without breaking the bank.
Attractions:  
Kempty Falls: A stunning waterfall where you can unwind and refresh.
Camel's Back Road: An ideal spot for leisurely walks, offering mesmerizing sunset views.
Gun Hill: Accessible via cable car, this point gives you a bird's-eye view of the surrounding region.
Co-working Spaces & Cafes:  
Café Ivy: Overlooking the valley, it provides the perfect ambiance for work combined with delicious food.
Little Lama Café: Offering a cozy environment with hearty Himalayan dishes, it's a hotspot for digital nomads.
The Mudcup Café and Library: A unique space for work with a good collection of books for some post-work reading.
Local Tip: For those seeking a quiet workspace, the Mussoorie Library, an age-old colonial establishment, offers a peaceful environment. And when in town, make sure to try the local delicacy – stick-jaw toffee, a chewy treat that's been loved by locals and visitors alike for decades.
Mussoorie provides a blend of nature's beauty, colonial charm, and contemporary comfort. It promises a workation inspired by its tranquil landscapes and rich history. Whether you're walking along the Mall Road or witnessing a beautiful mountain sunset,
Mastering Your Delhi Workation: Insider Tips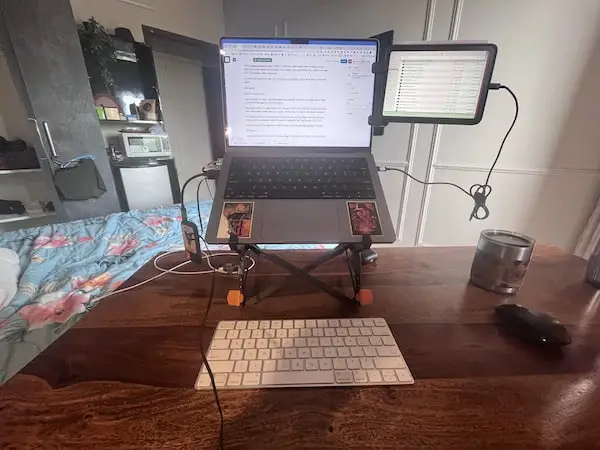 Navigating the bustling city of Delhi for a workation requires a mix of tech-savviness and good old-fashioned intuition. Here are some exclusive tips to ensure your workation is as productive as it is enjoyable.
1. The Hunt for Perfect Connectivity
While platforms like Airbnb allow you to filter based on amenities like free Wi-Fi and dedicated workspaces, it's crucial to take an extra step. 
Airbnb: Sure, the filters are there. But don't just rely on the badge; shoot your host a message. Ask them about Wi-Fi speeds. The best hosts will not only be swift with their replies but will also give you specifics.
Booking.com: While you can filter places with free Wi-Fi, for the workspace detail, you need to be a bit of a detective. Browse the images. If you see a cozy desk with a lamp, you're onto a winner.
Direct Communication is Key: Once you've shortlisted a few places, it doesn't hurt to message the host or property directly. Their responsiveness and clarity in answering your queries, especially about Wi-Fi speeds, can be a telling sign of their overall service quality.
2. Stay Healthy, Stay Energetic
Delhi's food is legendary, but for those long work hours, you'll want to balance out the indulgent meals with some healthy options.
Healthy Street Food: Opt for dishes like sprouted grain chaats, fruit bowls, or steamed momos. These are not only delicious but also relatively healthier.
Restaurants: Many eateries, especially in South Delhi, offer health-centric menus with salads, grilled options, and fresh juices. Do a quick Google search to find the ones nearest to your stay.
3. Making Connections
Delhi, with its mix of locals and expats, offers ample opportunities to network and forge new friendships.
Co-working Spaces: While they're great for work, don't forget to take those coffee breaks and strike up conversations with fellow workationers. Many co-working spaces also organize events and mixers – attend those!
Cafes: Delhiites love their cafes, and you'll often find them bustling with freelancers. A simple "Is this seat taken?" can sometimes lead to a delightful conversation.
Facebook Groups: Platforms like Facebook have groups like 'Delhi Digital Nomads' or 'Delhi Expats'. Join in, introduce yourself, and you might just end up with a local guide or a new work buddy.
4. Always Check Reviews
While an accommodation may look perfect in pictures, the reviews section can unveil some much-needed truth. Look out for mentions of Wi-Fi connectivity, noise levels, and overall comfort.
Navigating a workation in Delhi might seem daunting at first, but with the right tips and a dash of adventure, it's bound to become an experience of a lifetime.
Frequently Asked Questions on Workation Delhi
1. What is a workation in Delhi?
A workation in Delhi refers to a combination of 'work' and 'vacation' where individuals, particularly digital nomads and remote workers, choose Delhi as their temporary workspace. This allows them to experience the city's vibrant culture, food, and history while maintaining their regular work schedule.
2. Are there dedicated co-working spaces in Delhi?
Delhi offers numerous dedicated co-working spaces such as WeWork, Innov8, and Cowrks. These spaces provide high-speed internet, meeting rooms, and networking opportunities, making them ideal for professionals on a workation.
3. How reliable is the Wi-Fi in Delhi accommodations?
Wi-Fi reliability can vary across accommodations in Delhi. While most hotels, hostels, and guesthouses offer free Wi-Fi, reading reviews or directly asking hosts about internet speeds is crucial. Consider staying close to business districts or opting for premium accommodations for guaranteed high-speed internet.
4. Where can I find healthy food options in Delhi during my workation?
Delhi boasts a plethora of healthy food options. Street vendors offer dishes like sprouted grain chaats and fruit bowls. Many restaurants, especially in South Delhi, also provide health-centric menus with salads, grilled dishes, and fresh juices.
5. How can I meet other digital nomads or remote workers in Delhi?
Networking in Delhi is relatively easy for digital nomads. Joining co-working spaces, attending events or mixers, visiting popular cafes, and participating in online groups such as 'Delhi Digital Nomads' on Facebook are effective ways to meet and connect with like-minded professionals.
Final Thoughts: Embracing the Workation Delhi Experience
Wrapping up, Delhi and its nearby destinations unquestionably offer a transformative blend of work and leisure, making workation Delhi a term that every digital nomad should be familiar with. From the architectural wonders of Jaipur and Agra to the tranquil landscapes of Shimla and Mussoorie, you're never short of inspiration around here.
Accommodations have vastly improved their amenities with many prioritizing high-speed Wi-Fi. Premium spaces in Gurugram and Noida, vibrant hostels in Jaipur, and serene retreats in Leh ensure every type of traveler has a space tailored to their needs. When it comes to coworking, establishments like WeWork in Delhi and Innov8 offer not just stellar internet but an environment brimming with creativity.
Centers have become informal co-working hubs across these cities, each offering a unique vibe alongside their aromatic brews. And let's not forget the bustling street food of Delhi, where every corner has a surprise waiting for your taste buds.
If you're contemplating a workation Delhi experience, you're looking at an opportunity that seamlessly blends productivity with a rich cultural tapestry, sumptuous food, and an unparalleled networking environment. Embrace it, and Delhi might just become your favorite workspace.
Read more: